Nowadays, the blogger craft is more than modern tendency, it embraces the scope of online business, communication sphere and other aspects of the whole internet community. Moreover, running a weblog is the great way to come in full force to the world. So, what makes you a good blogger? You know, the question is rather comprehensive and controversial. You may say that everything depends on the blogger offer, targeted audience and blog content. And it's true.
But, there's one more essential point that can make your blog popular and of high quality. This is your blog building tool. And today, we are going to look deeply into the two most popular and user friendly blogging services – they are Blogger and WordPress.
Who is Blogger.com-Oriented
Blogger is often used as the starting point of a blog. This tool is the good teacher that shows you what the whole concept of blogging means and what are the basics of your web project management. However, running your Blogger.com blog, you may feel that you are a little bit limited in the further growth.
WordPress Targeted Audience
Comparing Blogger to WordPress, the last is considered to be a more promising tool for your blog. It doesn't compromise its ease of use, but on the other hand, it opens you bigger horizons while speaking about the technical side of this CMS platform. Moreover, WordPress provides you with much more design solutions and functionality to refine a website.
What are the Benefits of Blogger to WordPress Migration?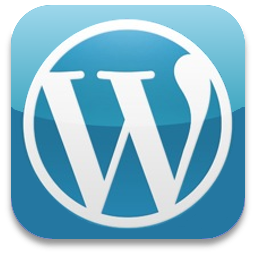 1. Highly Developed Blog Functionality
One of the supreme WordPress advantages is the extended functionality. You may easily implement the various plugins to support your blog with the security features, SEO, options scalability in one package. Blogger possesses only the built-in plugins that provide you with rather limited options.
2. Haute Couture Theming
Right after you have converted Blogger to WordPress, you will be able to choose the designer developed themes whether it will be free, premium or custom. It will grant your blog with the professional and eye-catching look.
3. Top Ranking Freedom
Considering the Google ranking and getting more traffic, half-way, it all rounds about blog tool functionality. In this case, WordPress provides you with the great SEO options and plugins that make it easy to get top rankings.
4. Blog and Website Rolled into One
Export from Blogger to WordPress will provide you with the attractive fields to discover. You will be able to extend your blog to the size of website, providing you with the static pages creation option. Also, you may easily build your own online store implementing one of WordPress eCommerce plugins (WooCommerce, Shopp, WP-commerce etc).
5. Business Prospective
Running your blog on WordPress CMS platform extends your opportunities of getting additional income by posting great content that visitors will love.
6. Your Home is Your Castle
Having the self-hosted WordPress website means that you are owner of your content, while with Blogger, it's kept on Google own servers.
What are the Downsides of Blogger to WordPress Migration?
1. Blog Data Losses
Unfortunately, when you convert your content from Blogger to WordPress, there is a possibility losing specific types of content. Especially, it concerns your media files migration including images, YouTube video as well as internal links. Although, in case you are migrating your content with the help of automated converter, make sure all your data will be saved.
2. Maintenance & Fees
As soon as you switch to WordPress, be ready to pay for your hosting. Moreover, running your blog on WordPress requires taking care of your blog maintenance. That means you have to control your backups, security and other stuff by yourself, while in Blogger it's Google who take care of these things for you.
How to Convert Blogger to WordPress?
All in all, the switching from Blogger to WordPress is less painful than the constant stumble of your blog upon the same level of development. But, if you are still thinking to convert Blogger to WordPress – aisite will make it even more smoothly and fast, preserving all your blog data and efforts. Get ready to see how simple it is in the video below.
Video Tutorial on Blogger to WordPress Migration
Content Items for Blogger to WordPress Migration with aisite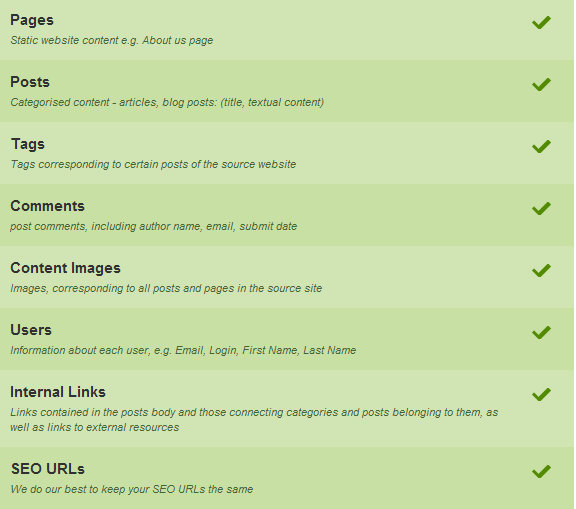 So, before your dream WordPress website comes true, all you have to do is set up the FREE Demo Migration to check up the automated migration from Blogger to WordPress in action (works even if you haven't installed WordPress yet). Be sure – your new WordPress blog life will start in just a few minutes.