The story of 3 big CMSs WordPress, Joomla and Drupal is almost 14 years old, which is quite ancient and debated enough if related to the Internet sphere. The pace of development is measured in weeks or sometimes even days, so WordPress, Joomla and Drupal can be called veterans of the web market. These biggest content management systems power practically the whole CMS industry.
Why are WordPress, Joomla and Drupal so Popular?
The secret of their popularity is definitely not the time elapsed since the launch. There are numerous CMS platforms that date back to the end of the XXth century and aren't anywhere near in the number of users. WordPress, Joomla and Drupal are both very good at providing their followers with a way to get their own Home on the Net. Additionally, they cut down on the time for learning, but at the same time, you learn how the specific CMS works and what is so unusual.
The infographic below represents the latest, constantly updated data on the key features of WordPress, Joomla and Drupal, such as technical characteristics, extensions, learning curve, support, etc.

Making the right choice between WordPress, Joomla and Drupal is a tough one. The comparison can hardly be objective in general, since both platforms are different. Each of them excels in its niche and has certain downsides. To make the final decision, it's strongly recommended to try out each CMS. Since they're free, it won't be difficult.
Thinking of changing CMSs?
In case you'd like to:
– it can be done with the help of aisite. This automated migration service can easily move your website content to the new CMS saving your time for more important tasks to do.
Website Elements You Can Migrate to Joomla or WordPress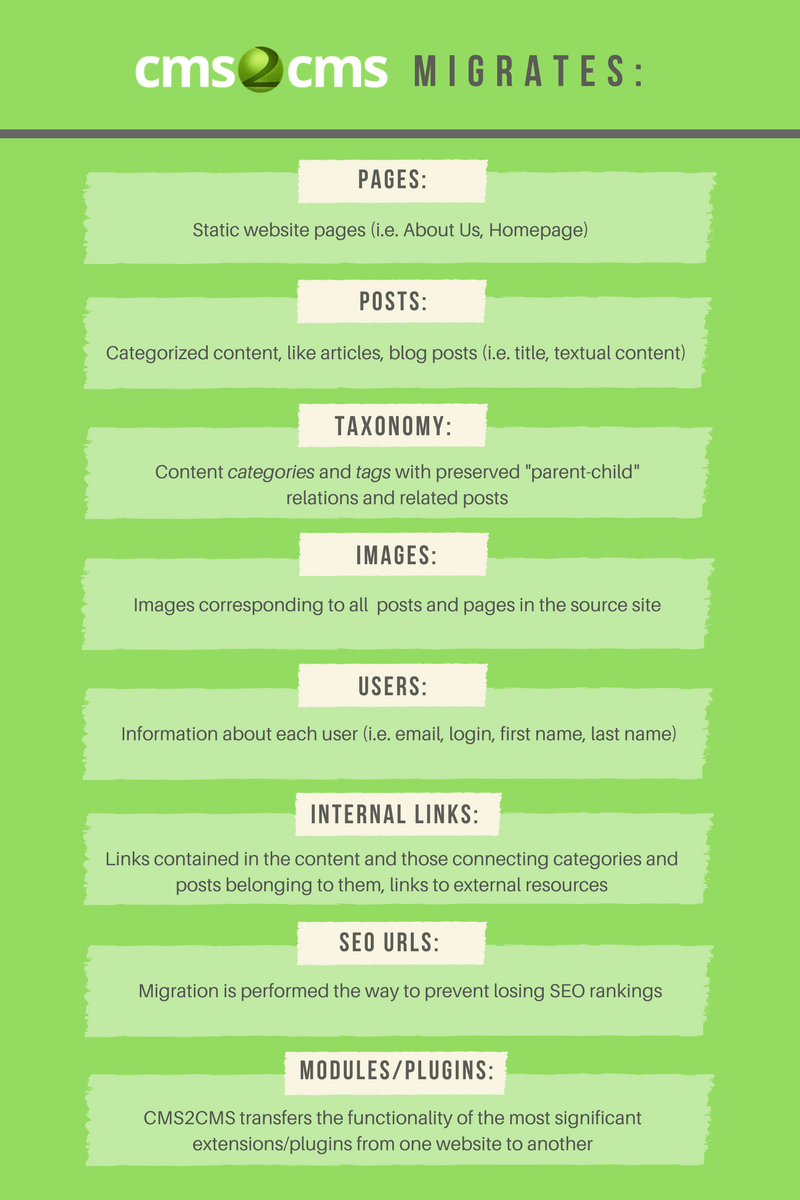 Migration looks good to you, but you're unsure or don't even have your new CMS installed? No problems, aisite lets you try the Demo migration even without the Target platform installed to check out how the whole thing works and make your decision.
So, set up your FREE Demo migration right now and let us assist you in getting the perfect website for your web project!