If creating a business is on the horizon – you might probably be wondering which CMS would be the best choice to settle it on. In this article we are going to look at Drupal vs WordPress to figure out which platform shows better compatibility with all your business requirements. No matter which of them to use – it's always a good idea to make an educated decision.
WordPress vs Drupal
Like any sibling rivalry, WordPress and Drupal present a serious competition to each other since their 'births' in 2001 (Drupal) and 2003 (WordPress). Both are open-source software packages and each of them being developed by a community of thousands of developers and enthusiasts. Also both systems are continuously being improved producing new, more advanced and sophisticated versions. Despite the fact that both tools perform pretty the same action, they completely differ on the user-end. Therefore, choosing a best content management system for your business entirely depends on what your business requirements are and how they'll be served by the CMS you choose.
Why Drupal?
Let's start considering Drupal because it has been around slightly longer than WordPress. It is very intricate and robust CMS solution that is represented by an array of top notch sites, including: The Economist, the White House, NASA, Harvard, Ubuntu, Sony Music, Official Beatles and more. Drupal now displays contents in 182 languages by over 538,813 people in 228 countries. Using a very sophisticated programming interface that has a tough learning curve, the platform has proven itself as more of a developing platform than a simple CMS tool. While no programming skills are technically required for basic use, the system is
generally used by more advanced developers with stellar programming background. Here is the list of some Drupal benefits for businesses:
It is the tool of choice for world-class professionals.
It allows to get a robust and extended E-commerce website up and running in record time.
It offers tremendous SEO out-of-the-box which means free search engine marketing for a business.
No proprietary licensing fees or exclusive maintenance contracts are required.
It is constantly improving, with regular new releases being produced.
For less than $1000 you can get a professional website for what you would pay a web programmer for $3000 – $6000.
Drupal has large community of contributors which are always ready to gladly give you a hand to assist with design, programming, training or consulting.
In a nutshell, compared to WordPress, Drupal is an absolute beast! This CMS is an ideal destination for sites with advanced requirements or extremely high traffic usually required by global businesses. For small businesses (unless you have a website with product inventory well beyond, say, 200 items) the platform is definitely an overkill.
Why WordPress?
Once you get your hands on WordPress, you will be impressed by the amount of companies using the platform to settle their web project on. To reflect that – such companies such as Samsung, Ford, EBay, IBM Jobs, CNN, Forbes, Reuters, Wall Street Journal, New Yorker, etc. have a lot to like with platform. Not for nothing WordPress managed to rise above many others as the best content management system that perfectly meets the requirements of a huge proportion of businesses. The main advantages of WordPress for businesses ventures are:
1. Building a Wor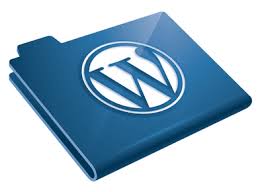 dPress site is quick and simple. With the platform you can have a professional eye-catchy website up and running in under an hour.
2. WordPress sites are easy to customise. Once you're up and running, WordPress provides its users with an unlimited control for customisation.
3. WordPress sites are easy to manage. This is important for businesses who don't want to have to hire a web designer every time they want to make some changes to their site, or who don't have the time to wait for someone else to do such things.
4. WordPress is highly optimised for SEO. There is a gazillion of plugins which give you a few easy to use boxes to fill in that do all the SEO work for you.
5. WordPress loves social media. If you want to get noticed on the internet, you have to be social, and WordPress knows it. It is possible to put sharing buttons on all your content, to all your favourite networking sites.
6. WordPress is well supported. Anything you are going to do with a WordPress site has probably been done before. WordPress community is incredibly helpful providing a welcoming place to go in case you got stuck.
Overall, WordPress makes sense for small businesses because you don't need web design or programming experience at all to take a full advantage of the platform.
To cut the long story short, if you are looking for a user-friendly and search engine friendly platform to build a business website, then WordPress is the perfect choice. In case WordPress fails to meet all your evolving business requirements – then you can choose Drupal, which is a serious enterprise grade content management system for world-size businesses.
Final Wrap Up
Because different businesses have different priorities – what makes one option better depends on how their differences fit with your business's needs. None of them is perfect or going to magically work exactly how you want them to. Weigh each of these considerations in order to determine which software will be the most advantageous to your business and its future.
Ready to deploy your strong online business presence with WordPress or Drupal? Then, look no further than aisite service and take your business a step forward towards success right now.