If the development of content management systems has reached its heights at early 17th century, there would have silhouetted three most popular CMS softwares – WordPress, Joomla, and Drupal. Sounds like an ancient history? So, it does! Among the variety of other website management systems, they look like those of three musketeers. You know, there are many reasons to be delighted with them – featured-rich functionality, authentic design, and excellent performance. Singly and together, they are the most outstanding CMSs nowadays.
However, there is only one choice. It's like falling in love with your favourite novel character – you are empathizing everything he is getting through, could feel all his emotions and attempts. So, who is your hero – Athos, Aramis, Porthos or best fitted CMS platform –  WordPress, Drupal or Joomla.
WordPress Sword
This content management system is considered to be the most user-friendly utility. If you just step at the path of the website running, WordPress could be an optimal solution for the successful start. Coming back to the novel plot, this CMS may be compared to Athos, reliable and desperate fellow and teacher of d'Artagnan. Also, you should know that WordPress is not just a starting point of website management – this CMS software will provide you with the enormous working scope. Here's a list of reasons why you should choose WordPress:
It's simple to use.
It possesses clear codes that is good for SEO.
It's flexible for every online project.
It requires little efforts and time to manage your website content.
Drupal Principles
With its own philosophy, point of view, and mission, Drupal is the developer-oriented content management framework. In orther words, you are able not only use the built-in functionality or just upload extra modules, but you may create your own applications. Like with the goal in mind Aramis, Drupal provides you with the strong security system and endless flexibility. With this website management system, you may create everything from simple website to complicated networking community. Check out Drupal pros:
It is extremely powerful.
It's suitable for professional websites.
You may create your own application.
It's absolutely SEO-friendly CMF platform.
Joomla Chic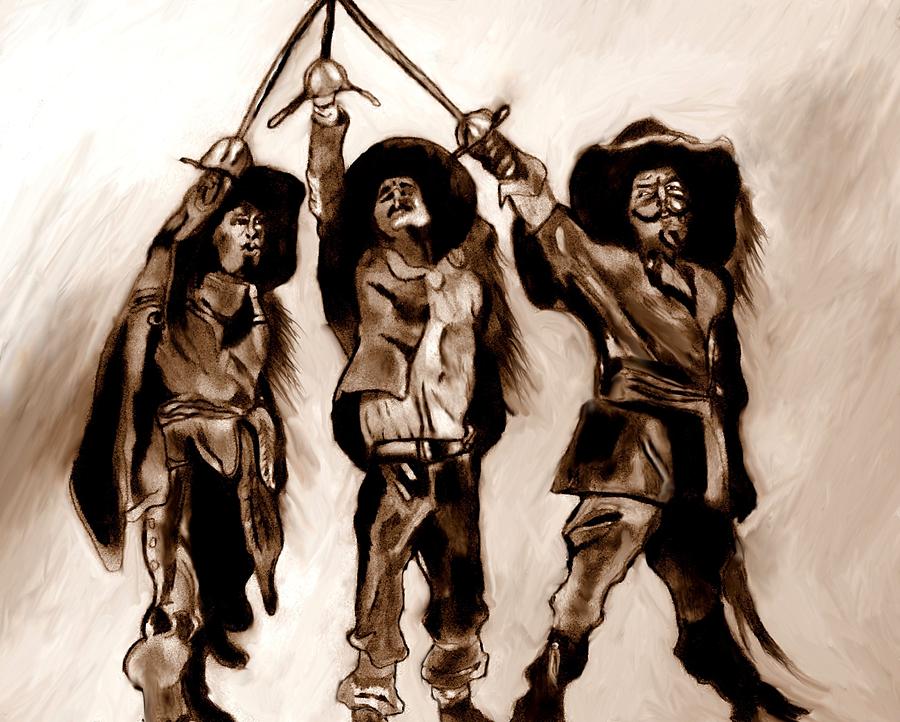 Comparing to WordPress and Drupal, Joomla is neither user friendly nor complicated CMS platform. It takes the middle position in terms of site management, however, it doesn't mean that Joomla lacks at its features and website performance. Like dandy Porthos, it boasts its original design templates that are at no cost or commercial ones. Many consider this content management system as the next level of WordPress. Running a site on Joomla still requires some coding skills, but while making the co-relation with Drupal, it's much easier. What are Joomla privileges:
Great and professional performance is Joomla forte.
There are thousands of useful extensions.
It's very scalable.
It's easy to use.
All in all, there is always someone who will adore this glorious triplet. Attempting to satisfy every need and requirement, no matter whether you are a professional coder or just beginner, WordPress, Joomla and Drupal absolutely follow their heroes motto, "All for all, all for one."
In case, you are currently running your website on another CMS, but would like to try your fate with the glorious triplet, you may migrate your site data to WordPress, Joomla, or Drupal in a fully automated speed with aisite.