WordPress is the perfect website management tool for designers. As a designer professionally grows – the platform grows with it, and we have great reasons why you need to hop on the bandwagon of the platform too.
To create well crafted and eye-catching original design you certainly need to be inspired to do so. Besides, every web designer requires the right tool to perform the job properly. When WordPress has been launched in 2003, website designers and developers welcomed it as a significant competitor because it has allowed hundreds of thousands of people to build their own sites instead of turning to web designers to get the job done. However, there are still several nice-to-know reasons that make the majority of web designers all over the globe gravitate towards the platform. Let's try to explore some of them.
1. WordPress is an Open-Source Platform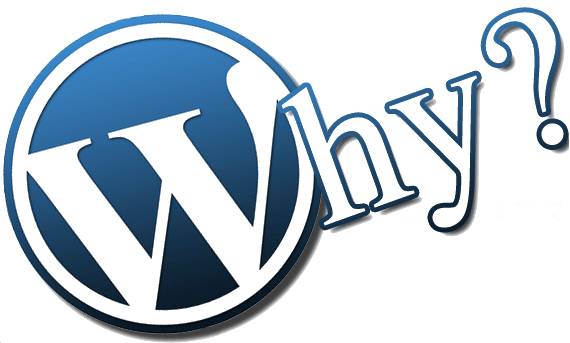 Being completely open source – the software provides no coding limits. A designer may be able to invent/to program his or her own plugins to make a website visual look more unique and authentic. Furthermore, the program itself can be changed. This means that a web designer can adapt the program as required taking into consideration a client's needs. It is even possible to modify it to such an extent that the end user has no idea that WordPress has been basically used, and therefore use it as his or her own personal design program.
2. WordPress Has Increased the Value of Web Design Services
Enjoying the fame of being the most popular CMS available on the Internet – the platform powers a lion's share of website market worldwide. This means that about 70 millions of users have started using WordPress instead of using web designers. Consequently (though it may sound a bit paradoxically), the use of WordPress by so many people has increased the value of web design services. The reason is that presently a huge majority of websites look the same and/or sub standard. Just because people are able to build the sites by themselves without any programming experience does not mean they can produce good websites. There is still a lot of work under the hood of WordPress CMS to be done in order a website looks amazing and runs smoothly. An average cost of such kind of work is approximately $600-1000.
3. A Web Designer Can Make Money Through WordPress
A web designer may sell his own designs as templates (themes) and continue working on custom projects or write websites from scratch. Moreover, in case a web designer is a good programmer as well – then he may also be able to develop and sell WordPress plugins. Overall, WordPress themes (templates) are considered to be good selling point for web designers to play on.
4. WordPress + Google = SEO Magic
If a client wants his site to have great visibility on the web and get top ranked by Google – outfitting a website with a Search Engine Optimization (SEO) strategy can take huge time if hand-coded. WordPress can more than help to save a ton of time in this case – it offers many different ways (to tag content and write headlines and excerpts) to make a content visible and noticed by search engines. Being very social media-friendly WordPress provides lots of useful plugins for social sharings, like  AddThis service, Share This, etc. No other CMS provides its followers with that kind of SEO power out of the gate. Sure, an experienced and high-skilled designer or developer could do all that grunt work without any assistance, but…why bother?
To end with, WordPress is one-size-fits-all solution which has no limits in its functionality. Hopefully, all the above-mentioned factors will definitely convince you to become a part of its glory. With WordPress, you may always be sure that you'll be able to make your clients' most ambitious and forward-thinking expectations come true.
Feel inspired? Have a go with aisite automated migration service and move to WordPress without any hesitations.