54% of all websites on the Internet are powered by WordPress, including the website you're on right now. Sure, this is the blog section, but you may visit to any of the main pages – still WordPress. WP websites offer much more than the few five or ten benefits that we usually hear about. Check out the following 10 reasons why your business should switch to WordPress and you'll see why.
Before we get into the meat of the actual reasons why WordPress is so beneficial for business owners, let's clear up what exactly is it. So, WordPress is a dynamic content management system (CMS) that is used all around the globe to create eye-catchy and professionally-looking websites and blogs. Powering over 75 million of websites, the software is rapidly growing in popularity and the number is growing every single day. Here are 10 reasons why WordPress is so beneficial for business websites.
SEO-Friendly
The most popular search engines actually prefer sites that are powered by WordPress because its framework is easy to crawl.

Resource Saving
Due to the WP open source nature and its user-friendliness, there's no need in hiring web designers or technicians to launch or maintain a WP website.
Easy to Use
The platform is user-friendly, intuitive and easy to learn. In fact, you can learn how to use WordPress in a matter of minutes.
Lots of Support
Unbeatable WordPress community provides a welcoming place where you can troubleshoot any question or concern about the software issues.
Stable and Mature
Powerhouses like CNN, CBS New York, Coca-Cola France, Sony, and eBay use WordPress to settle their websites on. Therefore, it's quite capable to meet your business requirements as well.
Scalable
Because of the pool of plugins and themes that WordPress comes loaded with, it is possible to create the website that meets any of your exact business specifications.
Interactive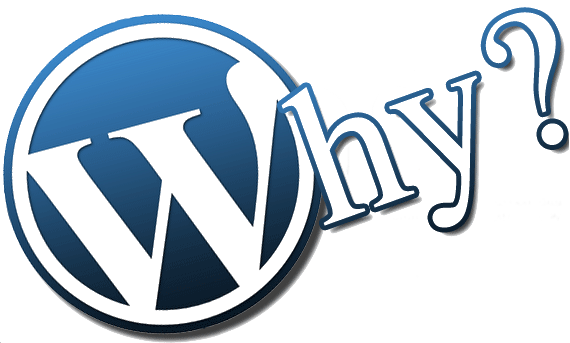 There is a gazillion of plugins that allow to develop a more connected and long-term relationship with clients and staff like surveys, testimonials, share buttons, and newsletter signups.
Business-Oriented
Easily integrating with Paypal, WordPress makes it simple to take payments or donations on a website without any up-front fees.
Ecommerce solutions
WP comes shipped with a pool of e-commerce solutions aiming to convert your site into an all-out digital store. To be specific, plugins like WooCommerce, WP eCommerce or Shopp make it easy to begin earning money online.
Mobile Ready
Due to the fact that WordPress automatically recognizes if a person is viewing the site through a Web browser or mobile device and configures the content to be viewed appropriately – there's no need to produce a second Web site just for mobile users.
With all that in mind, choosing WordPress as a platform for your business website will definitely take your business project a step forward and set you up for success in general.
P.S. If you are interested in having your business website developed in WordPress and are considering leaving your current CMS solution on favor of WordPress – then look no further that aisite.