Editor's note: We're extremely proud and happy to present you our most recent contribution which might be extremely interesting for the WordPress fans – an interview with Jason Cohen. Being the Founder of WP Engine, we asked him some questions about WordPress and WP Engine based on his own life experience.
We are lucky to have Jason sharing his thoughts about cooperating with WordPress and very useful tips for anyone who's going to get started with WordPress CMS or to migrate to it from other platforms.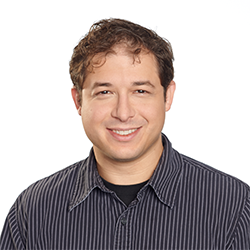 1. Jason, looking back at your working fields, various undertakings, and your desperate devotion to your job, at first I'd like to ask, where do you take this inspiration? What was your driving force that motivated you to launch Smart Bear and WP Engine?
Startups are too difficult to do it just for the money or because you're trying to emulate someone or something. You have a fire inside, so you have to do it. Maybe it's as simple as not being willing to take instructions from a boss. It's not anti-authority or a lack of respect for what others have done — in fact as an entrepreneur you're trying to become that authority and earn that respect from others — but rather a need to do it yourself, own it yourself.
2. Following on the previous question, when did you realize that WordPress might become the essential part of your career?
That's not how I think about it. You might as well also ask how Linux was an essential part of my career, or sales, or marketing, or fueling an amazing company culture. Many things are essential to creating a great business. I simply had a need myself which, after dozens of potential customer interviews, turned out to be a need in others which I could solve at a sustainable price point.
3. Having been working with WordPress for such a long time, did you face with any its weaknesses? Or is there always the way to turn them away?
WordPress is an amazing CMS used by 20% of the Internet — a number that no other CMS can get within an order of magnitude from. So empirically, whatever you want to define as its "weaknesses" can't be that weak! So I think it's more useful to ask questions like "When is WordPress the right tool for the job, and when might you be simply using the wrong tool?"  Clearly if you try to employ it for a use-case that it's not designed for, you will find many "weaknesses."
Also, there are some aspects of hosting which are hard whether you use WordPress or any other system. These include page-load speed, caching, scaling, and security. That's not because WordPress is "weak," but because there's no website in world with e.g. 10,000,000 pageviews/mo that doesn't need to be careful with those items, regardless of platform. Also, those things aren't things that WordPress can completely solve. WordPress Core itself is extremely secure, for example, but if the hosting environment isn't secure, clearly the entire system is insecure, through no fault of WordPress.
So it's in this holistic sense that we've built our company around the difficult things about hosting generally, and hosting WordPress specifically.
4. Jason, you are part of WP Engine Team. What do you like most of them? What are your major principles and mission at WP Engine?
It's important that your values are clear while you're growing fast, and that you live and reinforce them literally every day and with every hire, otherwise they will melt away, and you'll lose what's special about new companies — the fact that we can care about each other and our customers, genuinely, and that building another large company where no one wants to work and no one is excited about being a customer.
It's 2014, we can do better than that. So we must.
5. As a WordPress expert have you ever faced with website migration from other CMSs to WordPress? If yes, what are the main difficulties of switching to this platform? What's your view on using automated converter like aisite?
If you're just bringing over the content, it should be straightforward, although perhaps difficult for a non-technical customer. If you're trying to bring over themes and such, it's very difficult because you generally have to redesign and re-cut all the CSS, layout, images, etc to fit the template you're using in WordPress. This isn't a failing of WordPress, it's simply a truth when moving between any two web site platforms.
Many thanks to Jason Cohen for the interview!
In case you have any additional questions – feel free to leave a comment and we'll be happy to answer them all in the shortest period of time.
   P.S. Left with a strong desire to switch to WordPress? Then look no further than aisite automated migration service to perform the conversion as seamless and error-free as possible. Find more detailed information here and try your Demo Migration  without any delay.