WordPress with its upgrade to a 4.7 version and a new breezy look prepared for all the users a great present just right before the new year hit. Not only updated appearance will be the core of our review.
The one can't simply omit the fact that the new version also gave birth to numerous additional features which aim to improve just created blog's or website's functionality, user experience and searchability.
Let's see what's fresh and what you can get if migrate to WordPress 4.7?
1. Appearance of course. New Twenty-seventeen Theme.
It's clearly seen that a present update in appearance strongly focuses on business websites creation.
The main change is in great, large-scale featured images and ability to add spectacular video headers by uploading your own video in MP4 format or simply adding YouTube URL which, we would say, is quite comfortable.
You can also see how the new font got more minimalistic and at the same time beautiful.
Of course, the current theme is also responsive and you can adjust it to any type of device to make it look properly.
Needed more visualization for your website? Here it is. (See pics below)
Featured images:

Video header: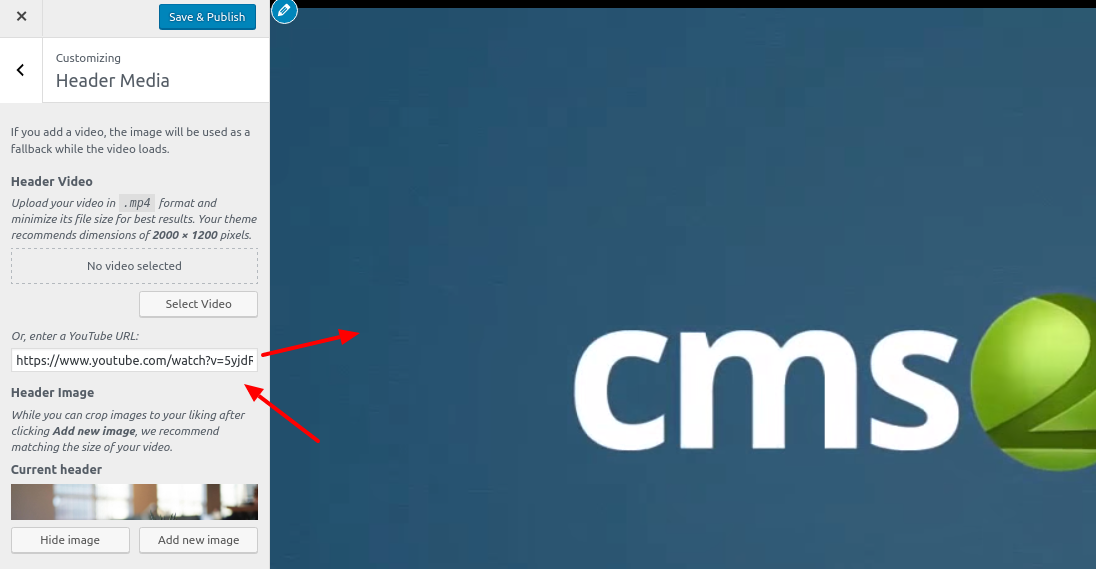 2. Theme Starter Content
Not only premium themes allow this function now, current WordPress update provides starter content as a core option.
This helps greatly when adding widgets or other visual elements to your website and deciding on their best placement.
Start your website right away, see and edit content later, after all the appearance is properly adjusted.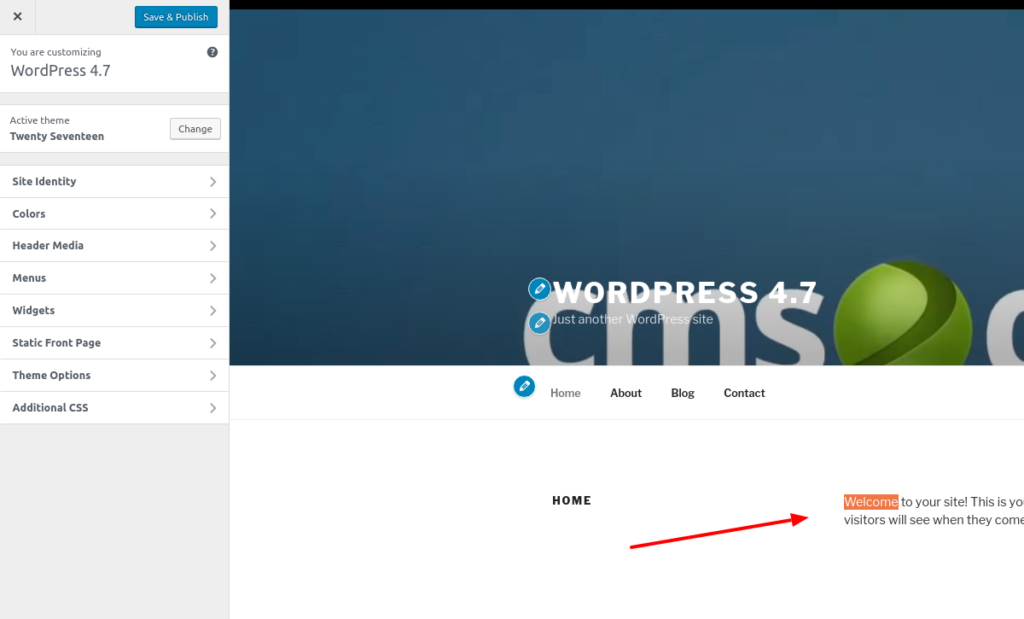 3. Shortcuts Edit
Editing now got even more simplified and content. The small blue icons in Customizer show you what content item can be modified. With a live preview you can see the result right away.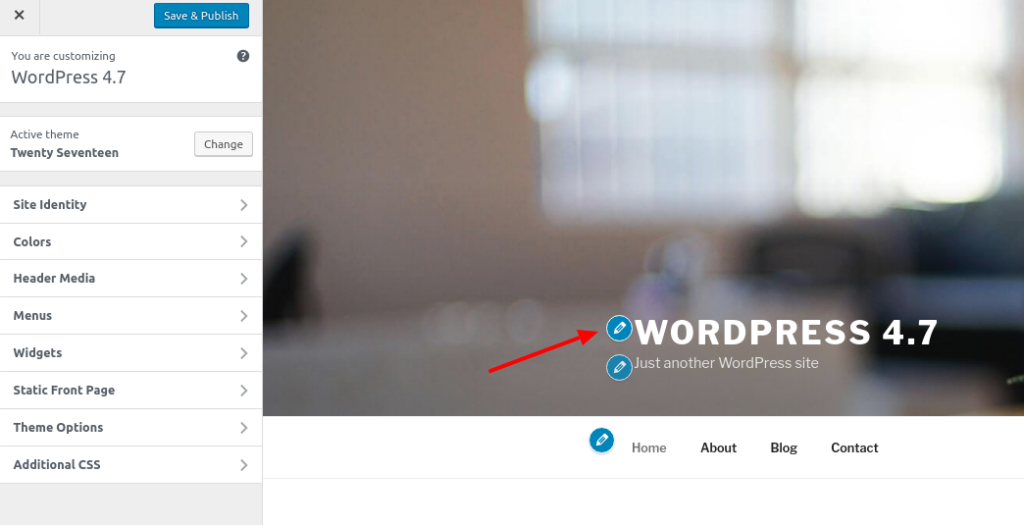 4. Custom CSS preview
If you would like to add something different using CSS, with no worries on how would it look like afterwards, here's another WordPress 4.7 advantage – customized CSS in live preview. This allows you to see the result right away, apply something new or remove odd elements.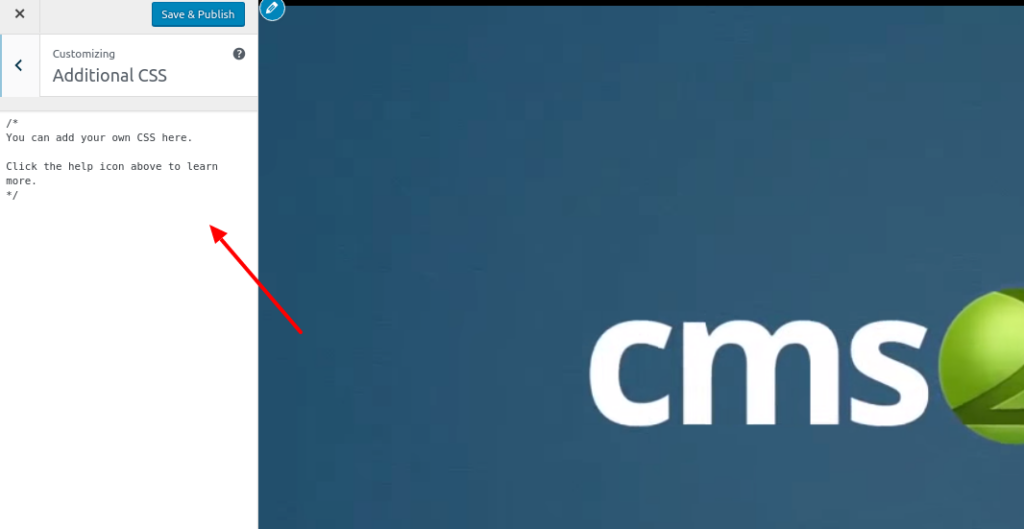 5. Editor Improvements and PDF Thumbnail Previews
Some may consider these as 'small' updates, but in fact, every smallest detail here matters and aimed to enhance the creation process. The dropdown hints and keyboard shortcuts under each tool encourage making the content even greater.
After you've uploaded a PDF format file, there is its thumbnail preview mode. The role of this new features added is better documentation/media organization.
Enhanced Editor: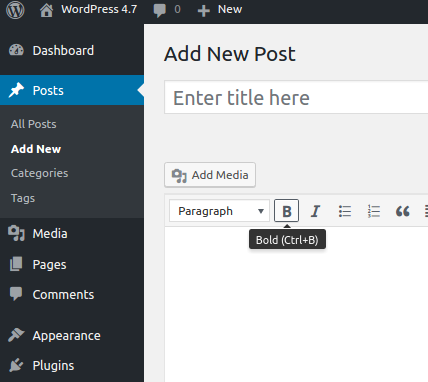 PDF Preview: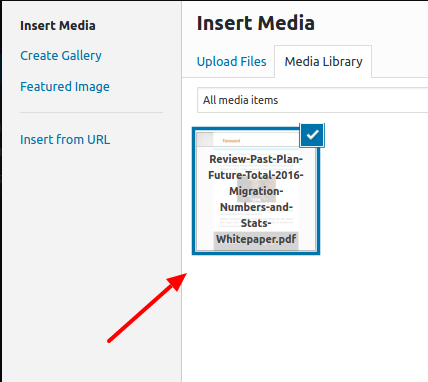 6. REST API Content Endpoints
WordPress 4.7 now added REST API Content Endpoints which allows more effective interaction with WordPress based sites through plugins, themes, apps, etc.
7. Post Type Templates
The ability to add custom layouts for pages now extended and available on the level of all post types.
WordPress 4.7 Introduction Video
In The End
Quite juicy, isn't it? It's obvious that with each even the smallest and for the first sight insignificant update WordPress is becoming something more than just CMS.
The real experience comes when you try it for yourself. Our Free Demo is here to know how WordPress 4.7 feels and looks like.