There's no denying that WordPress has risen to become one of the most (if not the most) popular CMS. What has been launched once as a personal project is an inherent part of an online existence now. Even if you already know the way around this CMS in your sleep – there might be couple of things about its new 4.3 release you're still not quite aware of.
Released a couple of weeks ago, WordPress 4.3 has been revolutionary downloaded by millions of loyal online platform lovers from all around the globe. The refined version, named "Billie", has a gazillion of visible changes comparing with the previous releases. With no hesitance and delay let's delve into 4 most beloved distinctions of this renovated star-shooting CMS:
Formatting Shortcuts
While developing a fresh release, the core contributors sometimes forget one golden rule in online world – the content is the king. What "Billie" has to gain from this procedure is that compared to all the rest of shining CMS software, it has become easier and simpler, possessing cleaner workflow now. With its latest release plenty of new awesome keyboard shortcuts for formatting on the fly are all available before you. From now and on, while typing there's no more need to interrupt and switch for mouse just to select some format options. It's possible to set headings, add orders, unordered lists and italicized quotes just clicking on the keyboard. This slight pleasing feature significantly saves time, especially for those who run a business on his own.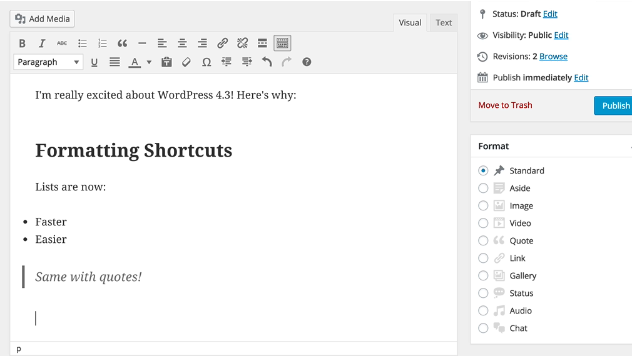 Site Icons
To breath a new life into the online project, entrepreneurs and website owners are trying their best to apply all possible variety of different marketing strategies and pillars. One of the most widely performed ones is branding. With fresh "Site Icons" feature in WordPress this task is no longer an issue. Just add the desired icon through the customizer and it automatically be pushed into the bookmark menu and browser tabs. It seems to be not quite essential, but when it comes to building any brand, it's very critical to pay attention to details.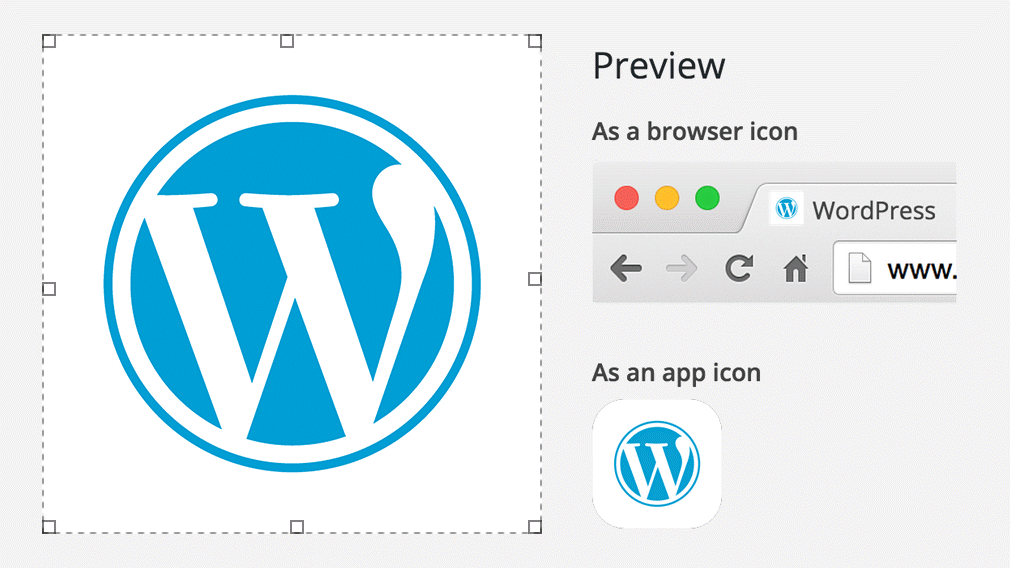 Strengthen Password Security
Password is one of the most essential security components of each and every website. Anyone who has been working in web industry for a while and experienced how it feels when the password's hacked would tell you its importance. Notice that "Password1" is far beyond the best one. Even if it includes both an uppercase letter and a number – it still remains being extremely insecure, therefore it makes no sense. WordPress yet has taken it upon themselves to help protect its customers and users with generating difficult passwords by default. Moreover, when changing current passwords, from now this piece of software shows whether your newly-inserted signs secure or not. So, no more excuses left for your next password as "123123".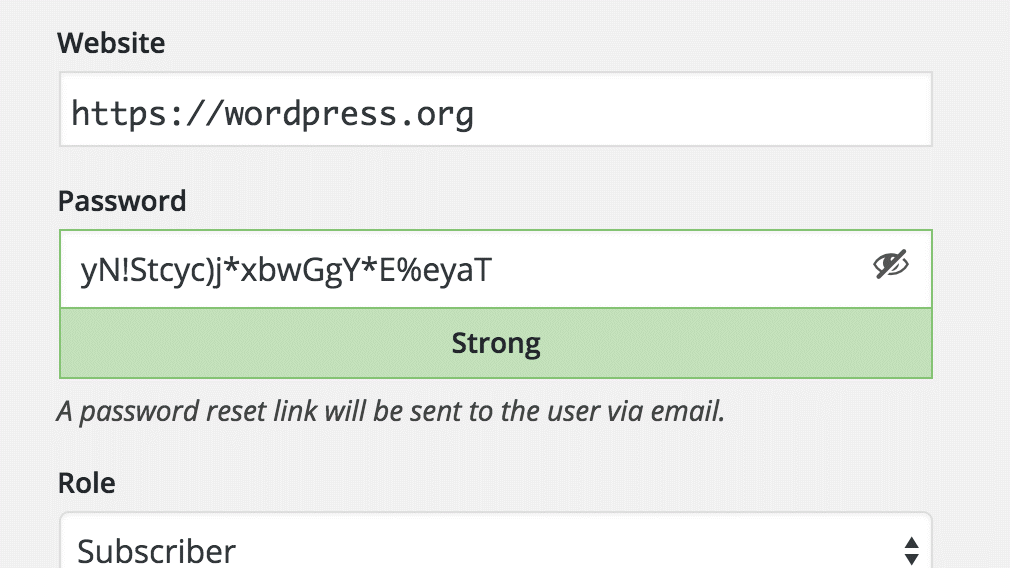 Menu Customizer
In earlier WordPress versions creating menus would require users a lot of navigation. With the excellent change in WordPress 4.3 release, it is much more convenient and handy to edit menus straightly in within the Customizer. From now and on, it's high time to restructure site's navigation by simply dropping-dragging elements in turn. Though, having tried ones, this feature may drive you into philosophical debates with lines and patterns scrawling all around. To lighten your decisions and not to be updating pages thousand times, WordPress allows previewing changes before the page is published.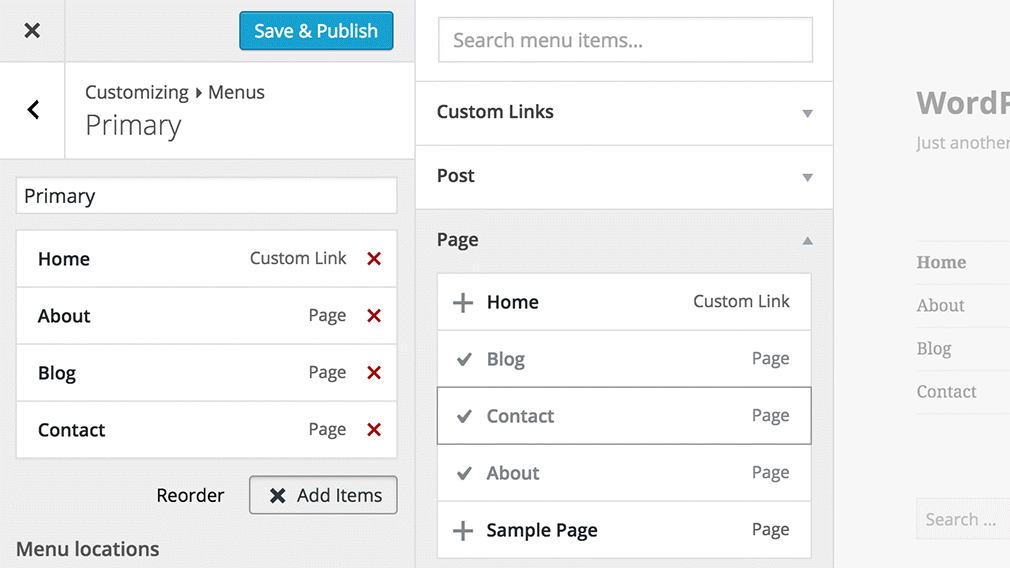 Bottom Line
Hopefully, this review has summarized what's new in WordPress 4.3 release. Feel free and welcome sharing which features you like most of all and what do you desire and expect in the upcoming future versions of this star-winning CMS. Joyful WordPressing!
Seduced to try out the benefits of WordPress? aisite automated migration service is exactly what you need to become a part of WordPress glory.