Originally launched as a blogging system, WordPress has come a long way from the boring old 2.0+ version to much more optimized version you see today. Presently it is known as powerful, flexible and multifunctional software application trusted by millions of users and companies all over the globe. WordPress continues its rapid stream of updates,  continuously releasing new, more sophisticated versions.
Beta 1 of WordPress 4.0 is out. With some really cool features and improvements it is going to be an exciting release. The core developers are now in the stage of bug fixing and documentation preparation for the official release in August. The article aims to show you what brand new features we should expect in the next release of WordPress. So. let's get started.
Here's What's New in WordPress 4.0 Beta:
Preview Embedded URLs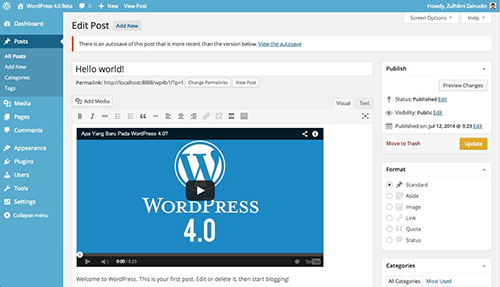 In WordPress 4.0 visual editor an embedded video URL preview has been added.  To explore that – try to paste an embed URL of something like Youtube or Vimeo into the corresponding line in the visual editor, and after a short load you'll be able to see a live preview of that video. Contrastingly, performing the same action on the previous versions of the platform just left a link with the editor.
Media Library "Grid View"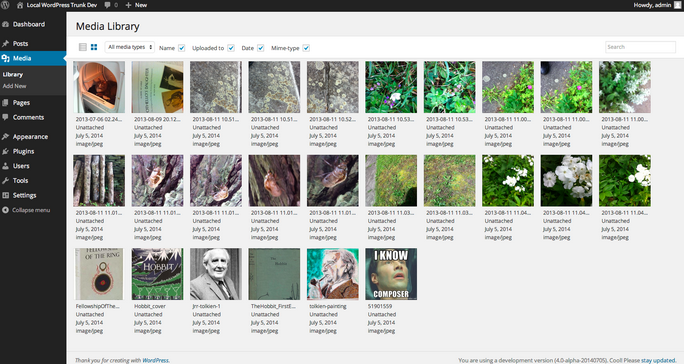 As the name suggests, the feature allows to view a media library in a gridview in addition to the existing list view. Clicking on an item takes you into a modal window where you can see a larger preview and edit information about that attachment without leaving the main Media Library screen. It makes it a lot easier to find what you're looking for and simplifies editing process in general.

Improved Internationalization
Without a shadow of a doubt, WordPress is an exclusively popular CMS, used in many non-English speaking countries. In previous versions of the platform, if you wanted to install WordPress in other languages, then you would have to install a localized version of the software or manually upload the translation files. WordPress 4.0 makes installing WordPress in other languages significantly easier. Users can choose the language for their site as the first step of the install process, and the rest of their installation will continue in chosen language. This is really a great benefit for those users that speak languages other than English.
Post Editor Improvements
The scroll bar in post editor of WordPress 4.0 has also been improved providing now much better writing experience. Now it comes packed with a smart editor that resizes itself intelligently, to fit the dimension of a browser. It was really annoying for users writing a post to scroll up to click buttons. Now first of the menu bar in the editor sticks to the top that makes content writing much more comfortable.
Improved Plugin Install Experience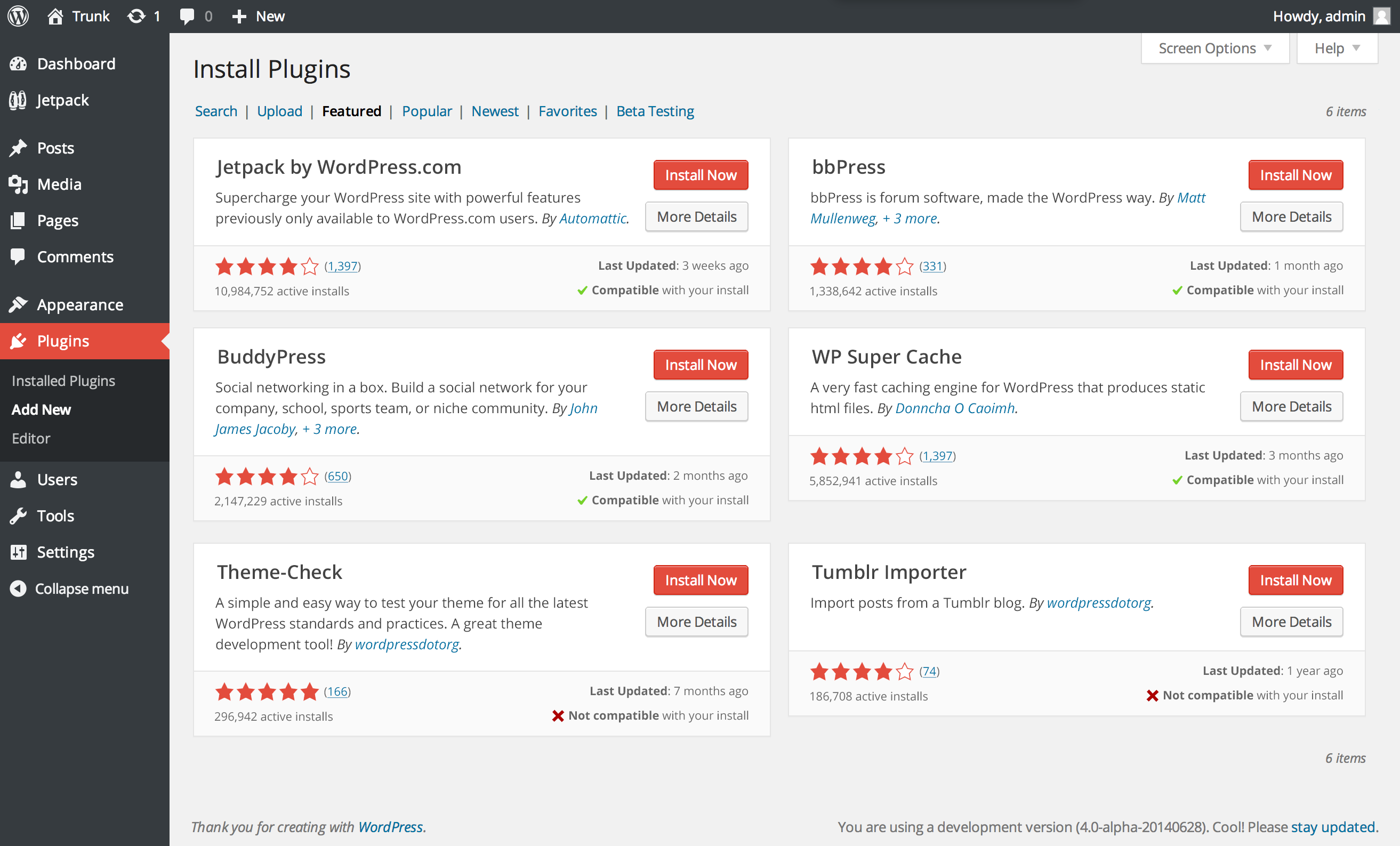 Plugins searching and viewing details has also become much easier in the latest version of WordPress. Instead of plugins list within the search field there are now columns with so called plugin cards. Besides, there is some additional details included (something like the last time a plugin was updated, how many downloads a plugin has, etc.).
With all that being said, it seems that WordPress 4.0 won't be a big revolution, but it will definitely be a step forward. In case you wish to put your web project a step forward towards success – catch this long-awaited opportunity and migrate to WordPress right now.
If you have any additional questions or you think that something important is missed in the article – please, bring it up in the comments.