When creating a new website is on the horizon, you face three options to choose from: to have a static HTML site, a dynamic CMS-driven site or a Flash site. Once you've decided to go the CMS route, you face another significant choice between the two biggest players in this field: namely WordPress and Joomla. If you've been scouring the web looking for a good review about WordPress vs Joomla, you've come to the right place. Below we'll compare and contrast two of the leading CMSs focusing on their ins and outs for you to make the right choice between them.
Even though there is a gazillion of decent Content Management Systems (CMS) at the web market today, WordPress and Joomla enjoy the fame being one of the most beloved and talked-about CMS worldwide. With the advent of these two software, millions of users all around were given the possibility to create amazing do-it-yourself websites without ringing the bell of a developer. Let's delve in deeper and try to clarify the clear-cut winner in this CMS battle.
Popularity
WordPress and Joomla are the world's most-used CMSs. Some mistakenly consider that they are popular simply because they are the oldest. In fact, they are neither the veterans nor the pioneers of the CMS landscape. There are plenty of CMS platforms that existed before the turn of the millennium. WordPress didn't show up until 2003, and Joomla didn't rear its head until 2005. At that time, WordPress's growth has exponentially exceeded Joomla's, owning a 55.1% of the market share, as opposed to Joomla's 8.8%.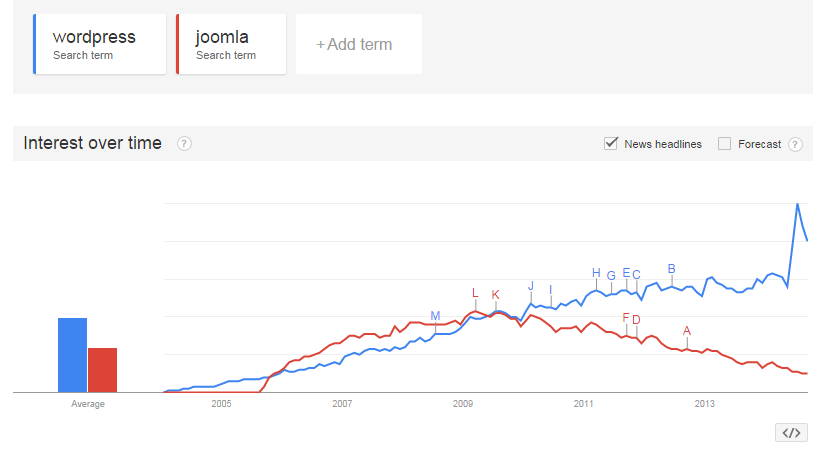 Bottom Line: While Joomla powers a significant share of the web market (8.8 %), generally it finds it hard to compete with WordPress's 55.1 %.
Usability
To narrate about the usability of these two software – lets first illustrate the basics, i.e. posting an article. In WordPress you can easily post descriptions, write-ups, blog posts with the help of WYSIWYG editor. All you need to do is to add a title, format the text with your desired font/tag, select category and publish. In Joomla, contrastingly, users have to get their hands dirty in HTML/code instead of using WYSIWYG in order to post articles.
Bottom Line: With WordPress even novices may have a professionally-looking website up and running in record time. But if you are willing to create something more advanced, be ready to slave over the mountains of code and go with Joomla.
Search Engine Optimization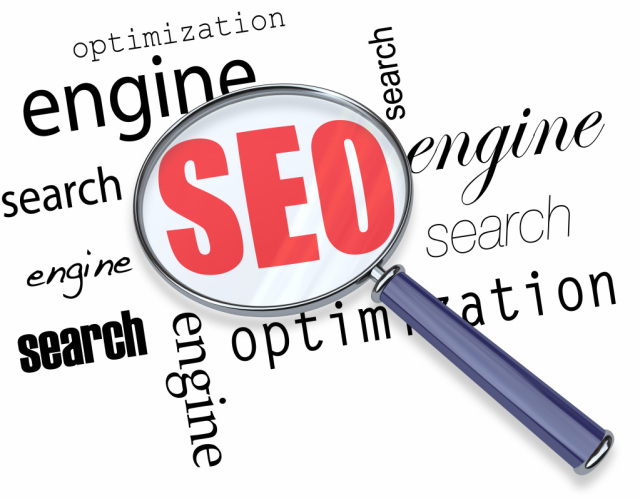 WordPress bills itself as search-friendly right out of the box. It comes shipped with great native SEO capabilities which can be even more improved with the help of free plugins. Onsite optimization of a Joomla site is a headache compared to the ease of a WordPress site. It's not that it is totally SEO-unfriendly, but it doesn't come so easy. However, there are Joomla extensions aiming to make it far more successful in terms of search optimization.
Bottom Line: When it comes to SEO – WordPress certainly takes the cake. With Joomla,  installing extensions helps, but it is still not as good as WordPress.
Versatility
Because WordPress has been intentionally built for bloggers – many features necessary for posting come out of the box. In case you wish to expand a WordPress website beyond its core functionality – you are welcome to the heaven of plugins. Joomla is oriented to e-commerce and extended web applications requiring a more professional touch.
Bottom Line: If your site is only a blog – WordPress might be an ideal destination. The more eye-catchy static content you need, the more Joomla will help you.
Community and Support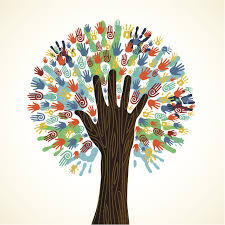 If you're doing regular work on a site, you'll probably pet stuck at some point. If you have a WordPress question a do a quick Google research – you'll definitely find solutions in more than 30.000 review articles with nearly 70 million references. The number of support articles for Joomla is less than a thousand. The total results from popular search engines such as Google is about 21 million.
Bottom Line: Both Joomla and WordPress have thriving and vibrant communities  offering tons of support materials for those who need it. One distinguishing factor between the communities, however, is their size.
User Interface
You can't judge a CMS by its visual look alone. WordPress' UI is unarguably easy to use and highly intuitive, even for the first-time users. You can drop a theme, add few plugins, and have a website up and running within minutes. Joomla isn't WordPress, but it's still relatively easy to use. Those new to publishing will find Joomla's UI polished, flexible and powerful, although there is still a slight learning curve involved in figuring everything out.
Bottom Line: WordPress has cleaner and slicker UI than Joomla. To get comfortable with Joomla – there's some training required.
Plugins and Extensions
Plugins (in WordPress) or extensions (in Joomla) are targeted at helping to power up a site or to implement bits of complex code without slaving over the mountains of code. Currently Joomla has over 6,000 extensions available at the Joomla Extension Directory.

WordPress Plugins number approximately 30,000. WordPress plugins possess a few advantages over Joomla plugins:
Easier to setup and install on the site.
Wider selection and plugin browsing ability.
Greater capability and power of plugins.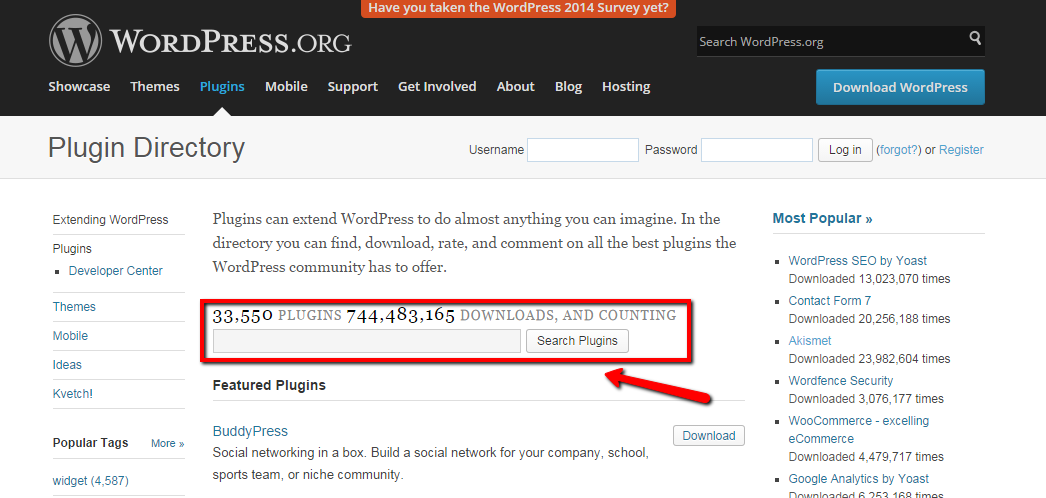 Bottom Line: WordPress leads in the number of downloadable plugins. Besides, most of them come as free. Joomla plugins are also available to download – however, most require a small fee.
  Cost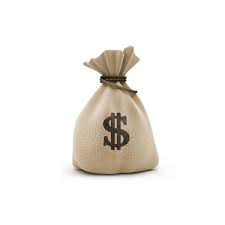 In our recent survey of how much does it cost to run a WordPress / Joomla website, we've provided estimates of the setup and ongoing monthly costs of these two software. Here is the recap:
WordPress: $1,000 – $15,000 setup; $250 ongoing monthly.
Joomla:  $2,400 – 20,000 set up; $500 ongoing monthly.
Bottom Line: Obviously, there's a difference in those two numbers, even if the numbers are widely rounded out. WordPress wins, hands down.
The Verdict
The choice between the aforementioned CMS options mainly comes down to what you want your site to do in the end and how much time and effort you are going to put into it.
WordPress is often called a 'mini CMS'. It isn't nearly as powerful or capable as Joomla, but is easy enough for any lay user. Use WordPress if you want a simple, easy to use blogging solution that looks good and can accommodate multiple authors easily.
If you're trying to manage websites that have gigantic volume (say more than 2000 pages with thousands of articles), Joomla does provide some options to make it easier.
Ready to take your current web project with WordPress or Joomla – than look no further than aisite migration service to ensure the conversion go as fast and seamlessly as possible.