2015 year has become a milestone that was predicted a while ago – in May, Google confirmed that the percent of searches from mobile devices has exceeded that from computers. While more details remain obscure, the general tendency is clear – usage of all kinds of mobile devices to surf the Internet is growing at the incredibly fast pace. In other words, site owners should react in order to stay afloat with their online businesses and provide their customers with an impeccable mobile experience. So, if your website isn't mobile ready yet, you should start fixing this matter as soon as possible.
If you're still not convinced, the reasons stated below are very likely to change your mind.
Non-mobile site = losing customers
Imagine reading a book through a small hole – not the most pleasant task, is it? This is approximately what users feel when viewing non-mobile-ready websites via mobile devices like smartphones, tablets, phablets etc. Trying to read lots of text and view images while struggling with the scroll bar definitely won't make them stay long or return again. With harsh competition taking place on the Net, finding another place to get the necessary info or service isn't a problem at all. So, failing to make your site look good on any device puts you under a serious risk of losing visitors and potential customers.
Mobile site = extra benefit for SEO
Due to the growing tendency of viewing websites from smaller screens, Google stated that its new algorithm will be affected too. Mobile friendliness will be included as a ranking factor, so non-mobile sites will find it hard to get to the top, while mobile-friendly ones will be given a priority among relevant results.
Looks like there are more than enough reasons to make your website mobile-friendly. If you're interested, read on to find out how you can do it in the most convenient way.
How to Make your Website in WordPress Mobile-Friendly?
There are two major ways of making your site mobile-ready:
using a responsive theme

using a plugin
Let's look at them in details to help you decide which would work best for your website.
Responsive Theme
What this means, is that the theme automatically responds, or adapts to any screen size it's being viewed on, changing the layout so that the content is easily readable, unlike the "rigid" theme (non-mobile-friendly), which looks the same on all devices.
This is an ultimate variant if you're planning to switch to a new theme, doing the site redesign or simply wish to start a new website. There are a big selection of responsive themes, both free and available for purchase, which you can use to make your website appealing to mobile visitors.
We encourage you to sift through the themes available at wordpress.org to find the best alternative. However, it's best not to fall for the theme if it says "free", unless it comes from a reputable developer. It would be better to invest a moderate sum into a premium theme that you will certainly benefit from and avoid possible pitfalls after its installation.
Well, if you're very much addicted to your current design and wouldn't like to give it up for the sake of "responsive layout", you shouldn't. All you need is a good developer who can create a responsive theme to your taste, including all the necessary features. You surely realize, however, that this option is much more costly than simply buying a ready theme.
Mobile Plugin

For users who don't wish to switch to a new theme, but still care about their visitors from mobile devices, there is a compromise – installing a plugin for mobile version of the site.
Basically, this plugin means creates a mobile version of your website and then shows either the full or mobile version. depending on the device. Everything is automated, so you won't have to switch the mobile version on or off for each visitor.

What attracts site owners to using mobile theme plugins is the ease of installation and use – unlike switching the theme, you only have to do a few settings and your mobile site version is good to go.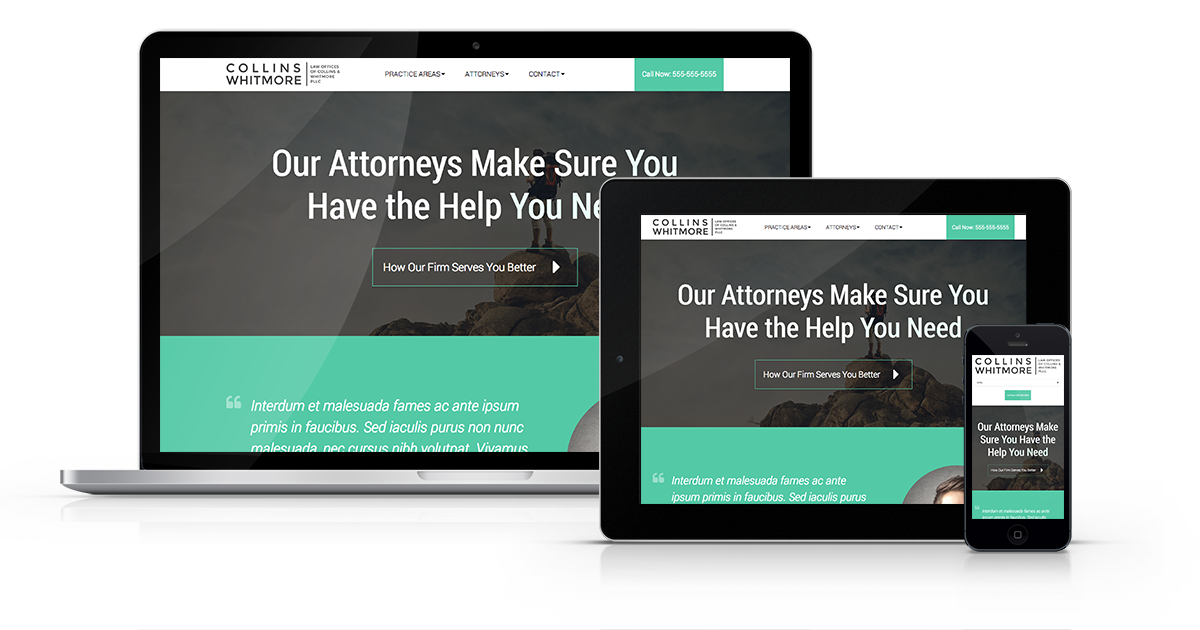 Still, nothing is perfect and the downside of this kind of plugins is that they only offer a limited number of styles for the mobile site to select from. This means that with all the efforts and settings, the full and mobile site versions are very likely to differ. However, your visitors will have the choice to switch between the versions with a single click.
If you care about the branding or your website design means a lot to you, you might want to consider getting a responsive theme.
In a nutshell, using a mobile plugin is quite an affordable and easy way of putting your site on the mobile path.
Here are a couple of plugin suggestions: WPtouch, WP Mobile Detector, Duda Mobile Website Builder, WordPress Mobile Pack, WP Mobile Edition, and still more are available at the official WordPress plugin directory.
Finally, you already know why making your site mobile-friendly is vital and have the choice between the ways of accomplishing it. So, you can put this knowledge to use with no delay and share your tips and impressions of the process in the comments section.
If you've got a wish to try WordPress, but still are hesitating to proceed this move, do not remain to do so. We are always pleased to assist you in everything related with migration from/to variety of CMS and do provide a trial switch for you to see the convert. Just couple clicks and your current data will be migrated to WordPress CMS for free, go in and win 😉