With the great diversity of CMS and forum platforms, it's even more difficult to choose the one fulls-eye solution for your website management. In the world arena, more and more CMS platforms are appearing and leaving the modern leaders behind. That is why, the desire of switching from one content management system to another is not the phenomena at all, even the fact that the migration procedure is rather complicated, this is not the obstacle nowadays. You won't resist, contemporary innovations and save time website management are above all things.
So, in order to meet all your demands and wishes, aisite, automated CMS and forum conversion service, does it best to make your website data migration breeze and secured. The main concept of automated website data migration is to save time, minimize the diversity of shift on the current CMS and the new one, and erase the migration hassles completely. As proof of accurate and swift site migration, aisite offers you to try your website content on the test CMS.
Get the Picture of Your Future Website
Technically, you may easily evaluate your website content on the new CMS, even without its installation. It means that you migrate your site data to aisite test website on your dream CMS and estimate the powers of automated switching together with the new abilities of your future content management system. So, how does the procedure look like?
1. Specify Your Current Website URL
Initially, you provide the URL of your current website in the corresponding field in the migration wizard. aisite won't delete or harm your website somehow, the service will copy your site content and paste it to the test site.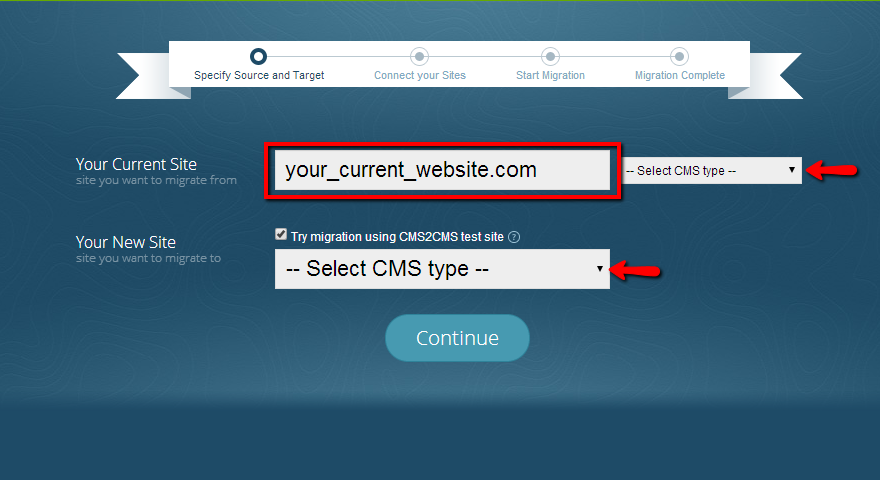 2. Select Desired CMS Platform
Then, you should choose CMS platform type. Currently, there's available the following migration possibilities:
Migration to WordPress. In case, you want to migrate to WordPress, aisite has the special offer for you: apart from website content migration you may choose 1 of 6 premium themes that goes absolutely for free. Here's the selection: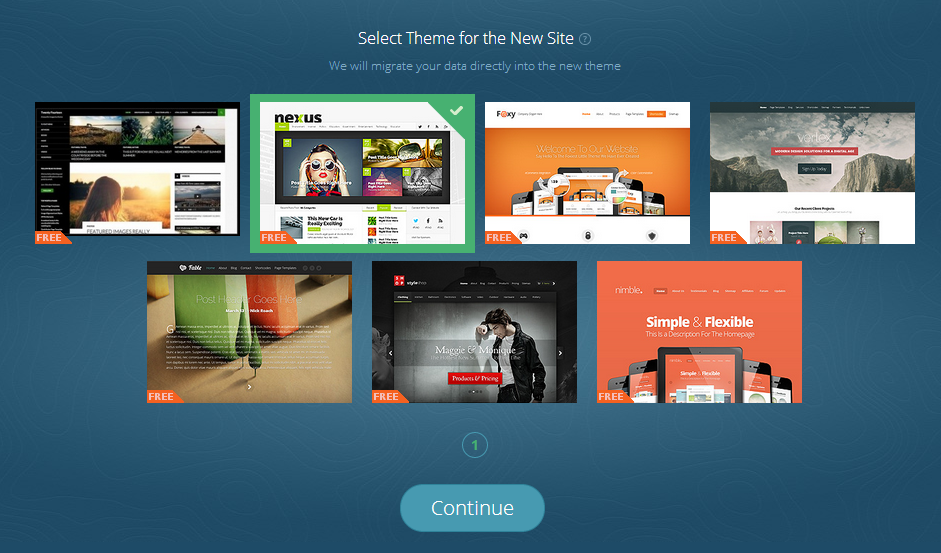 3. Choose Migration Preferences
By default aisite migrates website pages, posts, comments, internal links, categories, other context type content. However, in order to make the migration procedure even more complete, there are a few additional conversion options:
Migrate Media – your post images will be moved to new CMS
Make URLs SEO Friendly – means that your URLs will be migrate accordingly to the new CMS URL building structure.
Clear Target Site Data – this option allows to erase the test data on your new CMS (more probably you'll need this option lately)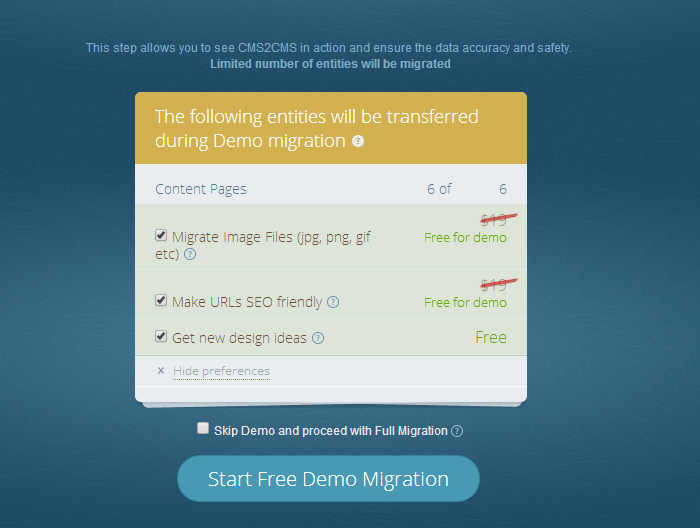 4. See a Short New Website Sample
So, when you chose your extra migration option, you may start free demo migration. What does it mean? aisite migrates a limited amount of website pages together with the related items to the test site. In this case you are able to see how the service works in progress. When the demo migration is over, you'll see a list of links where you can check the backend and frontend of the website.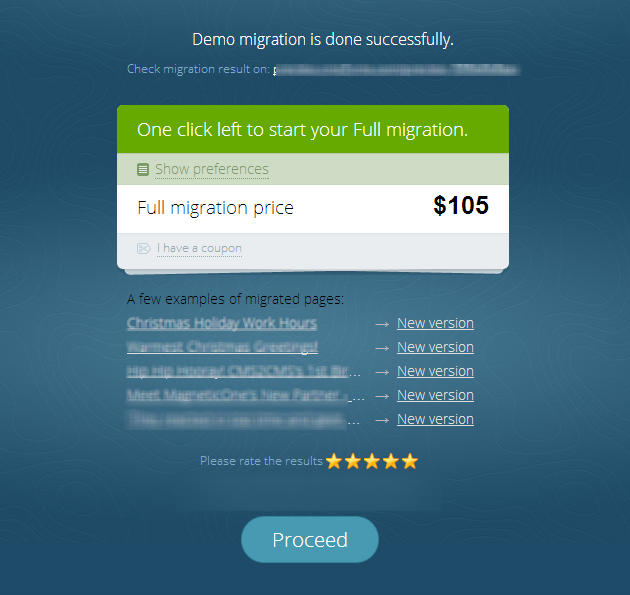 5. Get the New Website
If you are satisfied with the results, you may migrate all the site data to your desired CMS platform. After that you will get the website data dump, attachments, content images (and premium theme if you migrate to WordPress) that you should upload to your newly installed CMS platform.
That is how you may the full test drive of automated website migration service. Just admit, it's nice chance to get such a diligent prediction with such a minimum efforts. So, don't waste your time any more, migrate your website data to aisite test site to get the whole picture of your future website.