Choosing a CMS platform is a very individual matter. It may be needed to try a couple of ones before you find a platform that really fits your desires. In the case of CMS platforms even something that is a benefit for one user, could be a downside for the other.
Now let's talk more specifically. Say you are currently using vBulletin as your forum platform. You must have noticed then the impressive number of customization choices it offers. However, if you feel overwhelmed and lost in between the options, it is tough for you to find what exactly you want and you lack some modifications, it is a clear sign that you may need to change your platform.
With this in mind, a good option to consider would be bbPress – an easy-to-use, but powerful and extensible forum plugin for WordPress. Unlike vBulletin, it is very simplistic and omits useless bloated features. Moreover, it has a number of unique options that distinguish it from the other CMS platforms:
The Recent Activity module on the front page.
Inline Post Reply and Topic Creation Forms for fast answering.
Incredibly simple registration form.
Now, if everything abovementioned feels appealing to you and the only thing that stops you from changing your vBulletin to bbPress is a complex and long migration process, we have a solution for you! aisite migration service will do all of the jobs for you and just in a couple of minutes, all of your data will be transferred to your new bbPress forum. Are you interested yet?
Start Free Demo Migration and follow this step-by-step instruction: vBulletin to bbPress
1. Provide the URL address and platform of your current forum
Then, download and Install the Connection Bridge. The connection bridge will help you to establish the interaction between your platforms.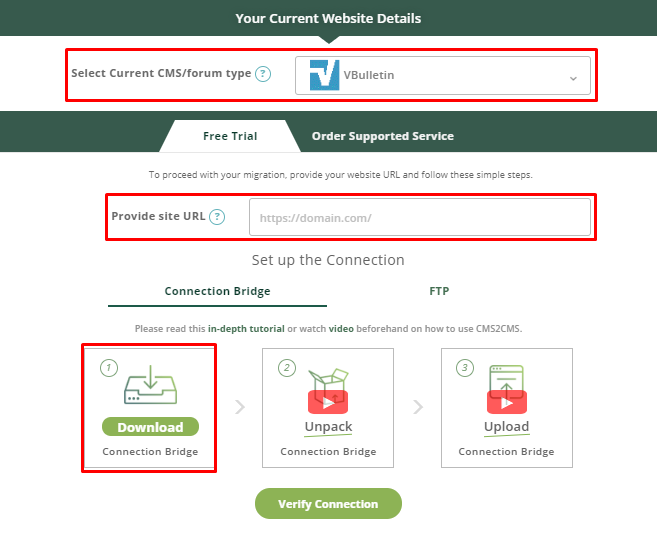 2. Provide your new Forum board and its URL address
To establish the connection to bbPress, provide your WordPress admin login and password, in order to install the connection plugin automatically.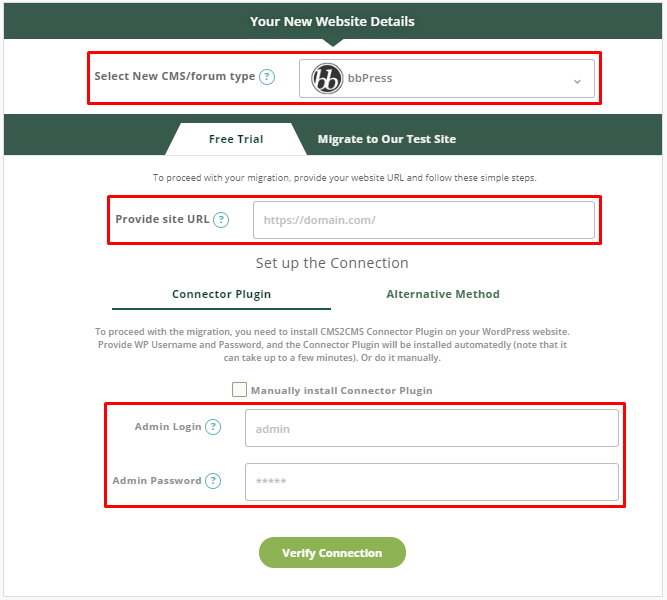 3. Now the connection is set! Select the entities and additional options you want to migrate
After that, press 'Start free demo migration' button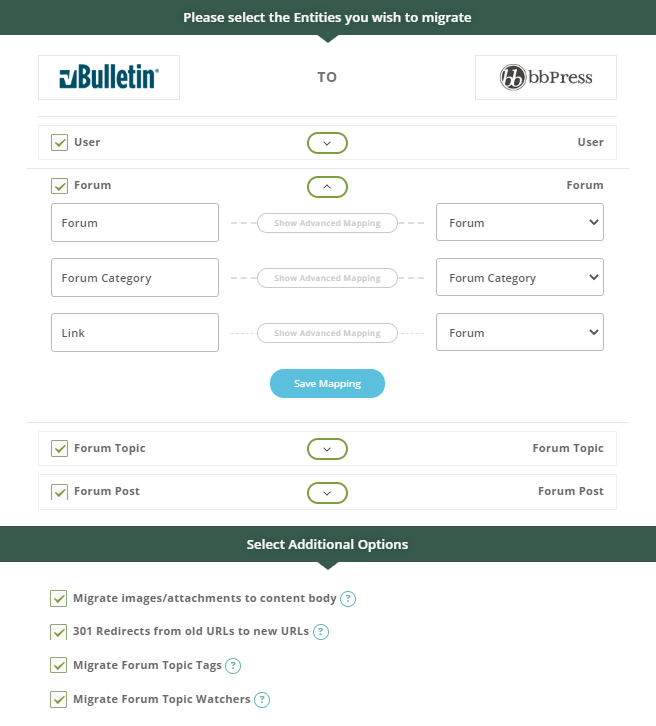 5. Check the results!
These tables include clickable links. Check them and compare. In case you are satisfied with the result, Complete your Full Migration!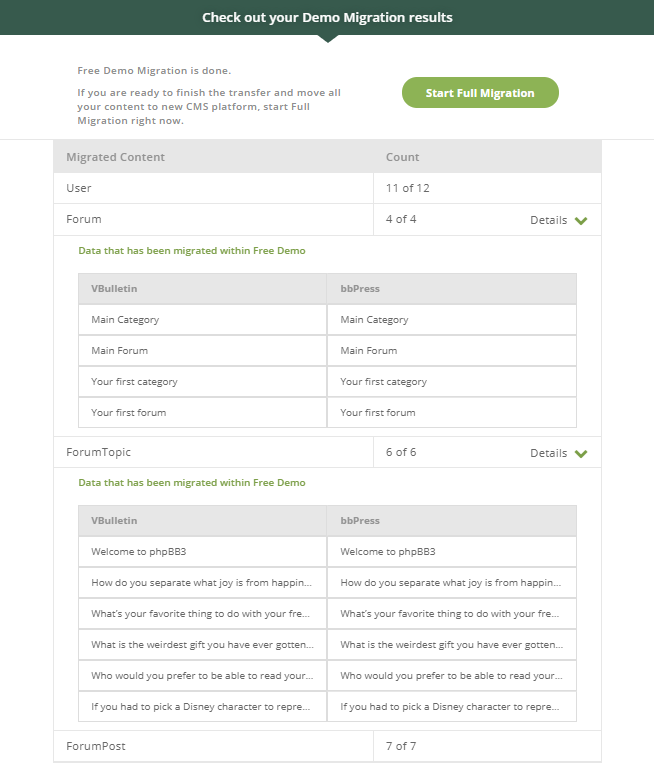 Are you ready to bring a new and exciting spark to your forum with bbPress?
Then try our aisite free Demo Migration and see for yourself that there's no better way to migrate your vBulletin to bbPress forum!