The website features a list that covers all the aspects of a modern website builder is not a myth. In fact, the better you know what kind of features to look for in a website builder with templates, the more likely you are to end up with a successful online project. What makes website builders so attractive for non-developers? Believe it or not, a professional website builder belongs to the top 3 ways for building a website. For starters, it costs less to create a website yourself than to hire a web developer. Also, with an advanced website builder, it will only take you up to one(!) hour to go online with your website. The tricky part is, however, where to find the best website builder. In this post, we will shed light on the most critical features that characterize a professional website builder.
Website Features List to Consider in 2021
We have divided all the essential features of a modern website builder into four categories. These categories are pre-purchase factors, technical details, optimization tools, and the customization spectrum. 
Spoiler Alert: In case you are running short of time, feel free to go directly to the summary of this post. Here you will find the full website features list 2021 with essential takeaways!
Website Features List: Pre-Purchase Factors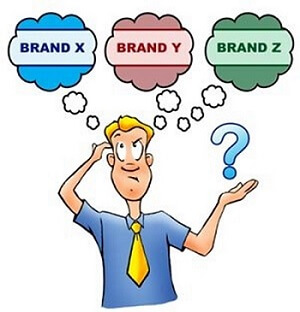 Before you decide to buy a website builder template, make sure that you are satisfied with how you are treated as a potential buyer. Your pre-purchase experience can be a distinctive marker demonstrating what might happen to your website in the future.
Feature #1. 24/7 Live Tech Support
As a non-programmer, you may come across different technical issues, looking unsolvable. That is why 24/7 live tech support is #1 on our website features list. Yes, the ticketing system can be helpful. And yes, an extensive knowledge base for website builders is essential. But nothing can beat the live human contact with a personal tech assistant when you want to solve issues with your website quickly.
Feature #2. Free Trial with Full Functionality
Those days are gone when you were expected to buy a pig in a poke. It is only logical that most website builders offer free trials with an average duration of 14+ days. However, you need to be aware of the fact that not all of these builders give you full access to their admin panel. Our recommendation would be to steer clear of such offers.
Website Features List: Technical Details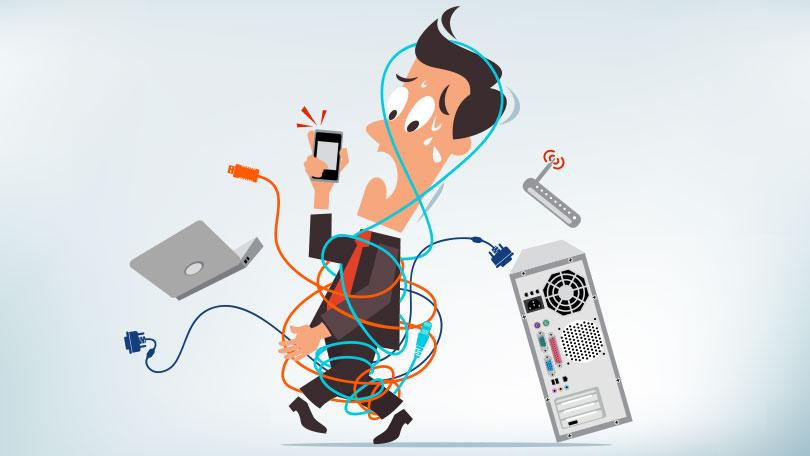 Feature #3. Different Responsivity Modes
Being mobile-friendly is critical for success on the web these days. That is why professional website builders always give you a chance to see the layout of your website in several different modes. Usually, these modes include four options, i.e., a desktop, a tablet, a horizontal mobile screen, and a vertical mobile screen.
Feature #4. E-Commerce Potential
You think that there is no way that you can start selling online any time soon. However, the time can come when you might change your mind. Current statistics studies prove that the volume of online sales is getting considerably bigger. The size of the online market in the USA might amount no more, no less than 735 billion US$ in the next four years. For more details, please, see the image below. Impressive, right? So, make e-commerce potential a priority on your website features list when choosing a content management system.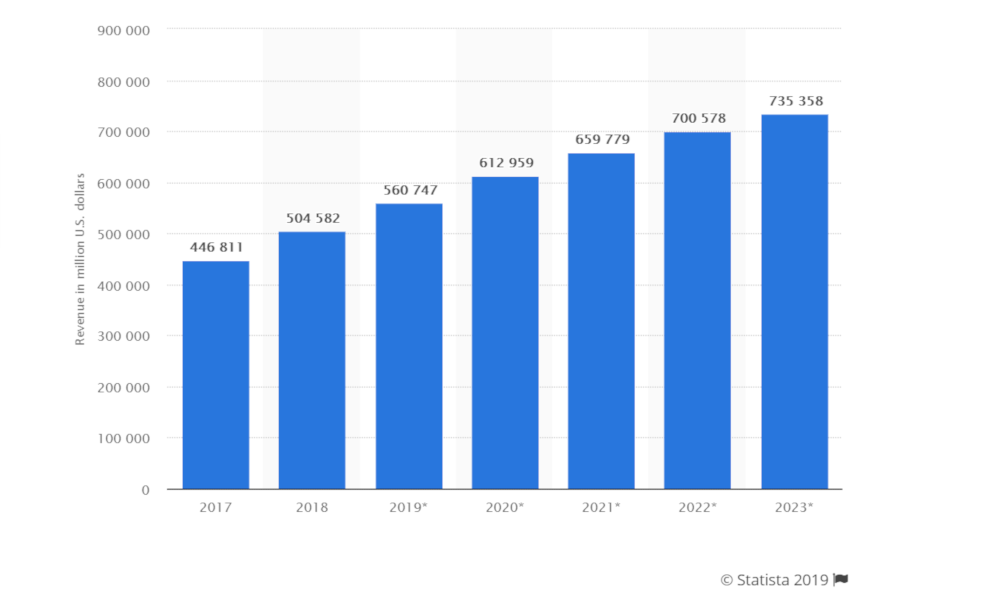 Feature #5. User-friendly Communication Channels
Even in the early stages of building a website, you need to think about how your prospective online visitors or customers can contact you. So, when testing a website builder, make sure that it offers a few communication channels. Must-have communication tools for a website builder are MailChimp, Disqus, and pre-built contact forms.
Website Features List: Optimisation Options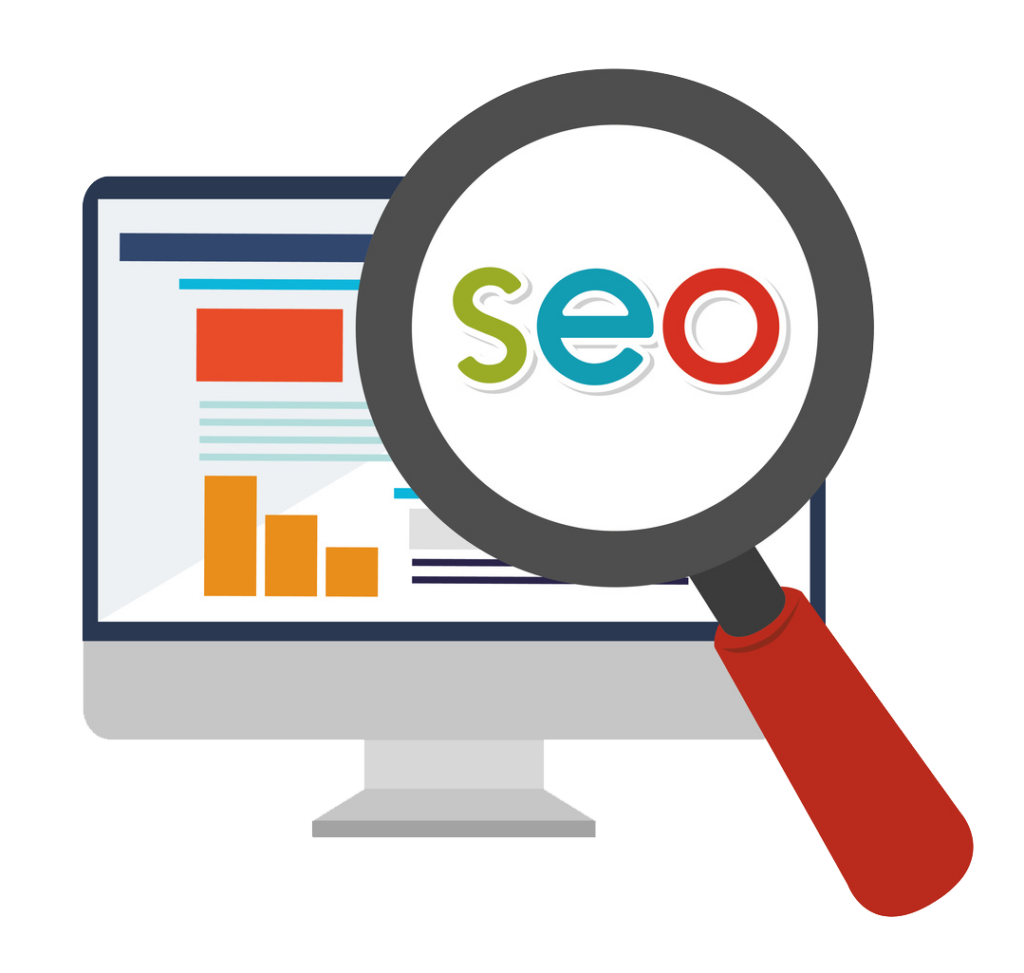 Feature #6. SEO Toolkit
SEO, aka search engine optimization, belongs to the most effective instruments for improving your website's performance. But how do you start SEO-optimizing? One way is to choose a website builder and then boost its functionality with additional SEO plugins. Another way is to find a website builder that contains advanced SEO tools. The latter option is much more preferable as you will not have to worry about common compatibility problems between your cms and a 3rd-party plugin.
Feature #7. Migration Capability
A website builder is not something once-and-forever and one day you might feel that the current website builder has exhausted itself. Here the question appears – what to do with the content I was creating for years? Thanks to the automated content migration services, all data can be saved together with the SEO juice and content relations. Thus, how strange it would sound – before giving a chance to a platform, make sure that you can leave it painlessly.
Feature #8. Analytics Instruments
To ensure the top performance of your website, you have to provide a thorough analysis of traffic. Sure thing, you can run this analysis without using an admin panel of a website builder. However, it is much easier to work with Google Analytics and Google Webmaster tools when they are already incorporated into your website builder.
Website Features List: Customization Spectrum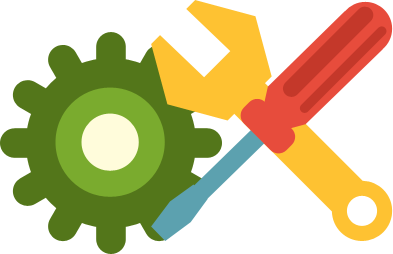 Feature #9. Pre-Populated Pages
It is much easier to edit pages than to create them from scratch. For a newcomer in web development, it is critical to have some kind of a website draft before creating the first-class online project. Again, to check how customizable a website template is, one has to register a free trial (see feature #2 on our website features list).
Feature #10. Smart Color Palettes
Bright colours are in these days. However, most web designers agree that it is better to stick to up to 4 colours when building a website. Let's say, you already know what colours you want to use. Now, it's time when you have to start customizing your logo, headings, CTAs, etc. Believe it or not, this process can be really time-consuming. That is why do your best to find a website builder with colour picker tools. These tools allow modifying different design elements in bulk.
Website Features List for Future Websites?
All in all, the full website features list that any website owner has to strive for contains four groups of features:
The first group embraces

pre-purchase factors

, i.e., 24/7 live tech support and a free trial with full functionality.

The second group consists of

technical aspects.

These aspects stand for responsivity modes, e-commerce potential, and user-friendly communication channels.

The third group of features of a modern website builder encompasses

optimization

tools for SEO and analytics, together with migration ability.

The last group is all about the

customization spectrum

. It contains such features as pre-populated pages and smart colour picker tools.  
As a final remark, concerning advanced website features, remember to take your time. Yes, finding a perfect website builder can be tricky. At the same time, it is better to invest your time in an ideal website builder than to settle for something less useful.