Comparing TYPO3 to WordPress is a bit like comparing a champion flyweight boxer to a heavyweight one. In some respects, they can't be directly compared as far as both TYPO3 and WordPress are in different leagues in terms of the types of websites they are suited for, and are arguably both champions each in their respective field.
WordPress
WordPress is free open source content management system you can use to create your own website or blog. Since its release in 2003, WordPress has become one of the most used web publishing platforms. If you're looking for an easy tool that will help you to build your own blog or website without learning complicated HTML, WordPress is just the job. Also, you'll find WordPress incredibly flexible, with tons of free themes, plugins, and support options which ensure that your site continues to grow with you in the future.
TYPO3
Unlike other open sources available in the market, most of the web development companies regard TYPO3 as one of the mature, feature-complete web content management systems. The platform offers connections to numerous third-party systems that already exist in software architecture.
Fortunately, TYPO3 fulfills almost all the requirements that companies place on a license-free CMS. Starting from supporting global websites through Multilanguage and finishing with a comprehensive system for user authorization and access, the platform offers an endless number of possibilities.
You see that both CMS platforms are quite a wise decision for creating a website on. Therefore, to identify which of these 'champion CMS boxers' might be best for you, consider the following quiz. You are given 7 basic multiple-choice questions to answer which will help to determine what CMS platform is your cup of tea!
So, what CMS type do you belong to? Are you a clear WordPress-er or maybe a devoted TYPO3 user? Feel free to share in comments section.  
In case WordPress CMS turned out to be the perfect decision for your website, you can safely migrate all your TYPO3 content to WordPress in a matter of minutes. Leave all the hustle and bustle and let aisite, the automated website and forum migration service, do everything instead of you.
Create a aisite account, or log in via Facebook/Google+ profile.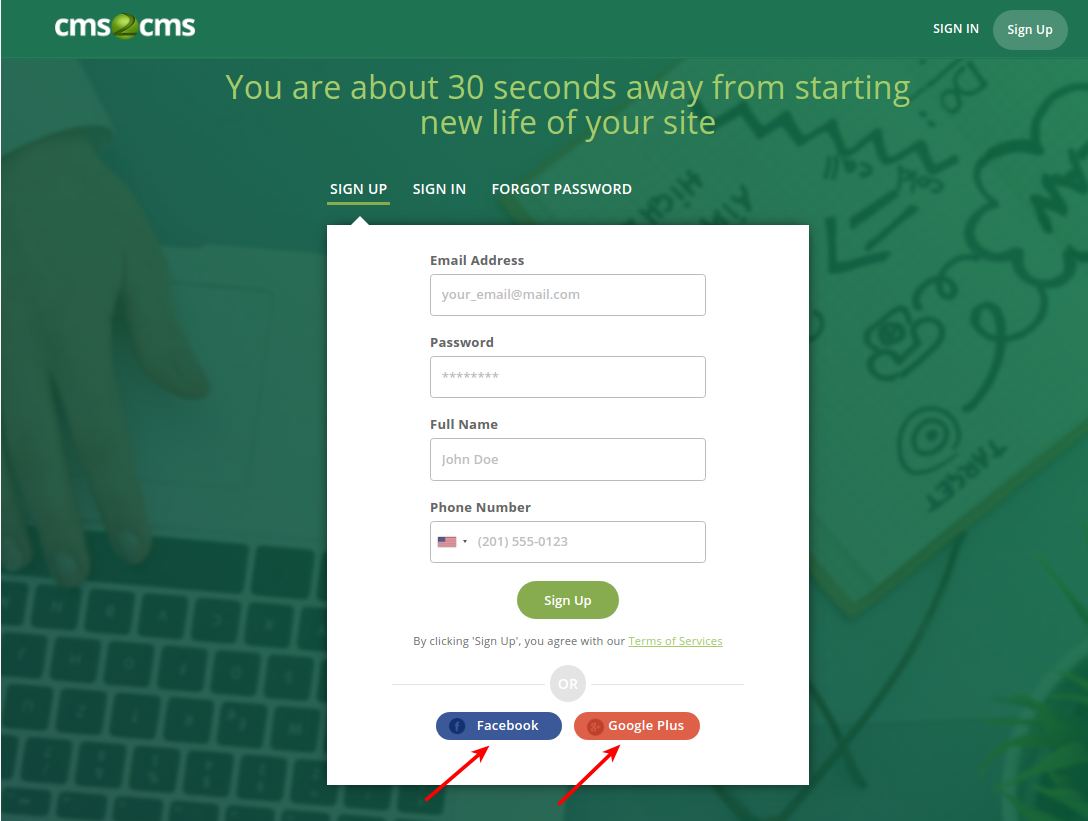 Choose your Existing CMS platform (e.g., TYPO3) and provide its URL. Set up the Connection Bridge.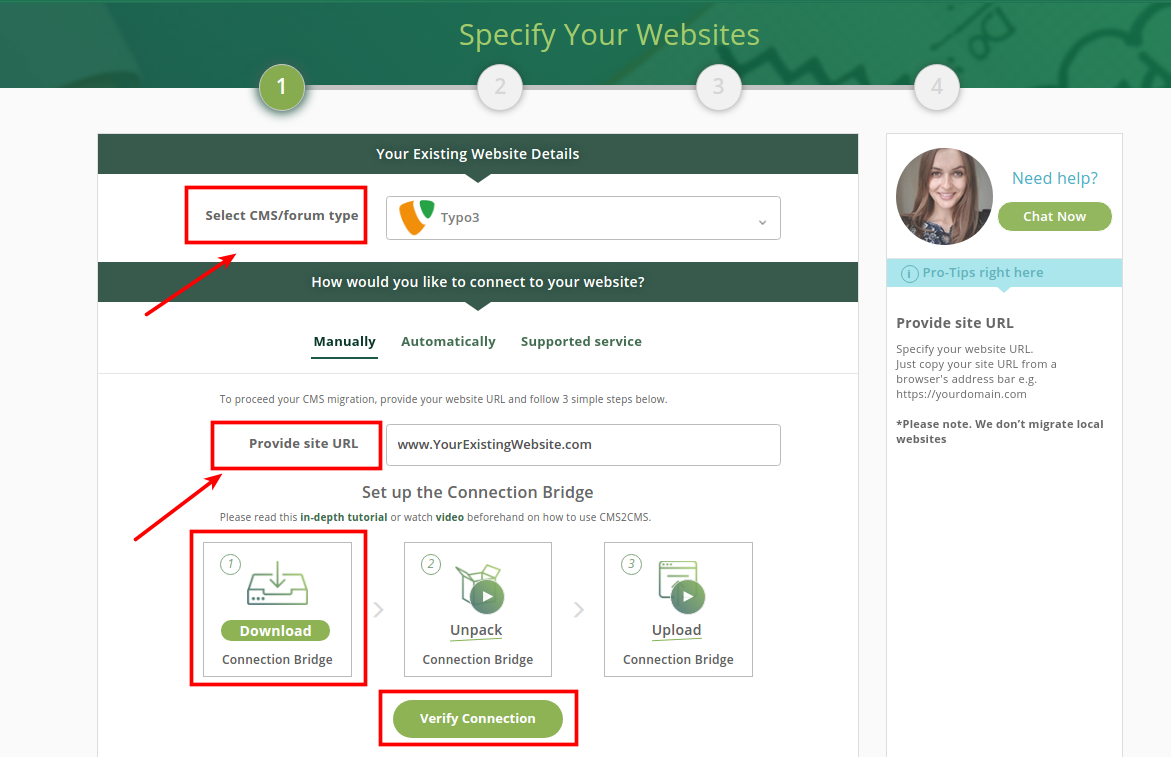 Select your New CMS platform (in this case it will be WordPress) and enter its URL. Now you are to establish the connection between two of your websites. To do this, you can whether download and install the Plugin Connector or set up the Connection Bridge for the second time. Let's go more automated way.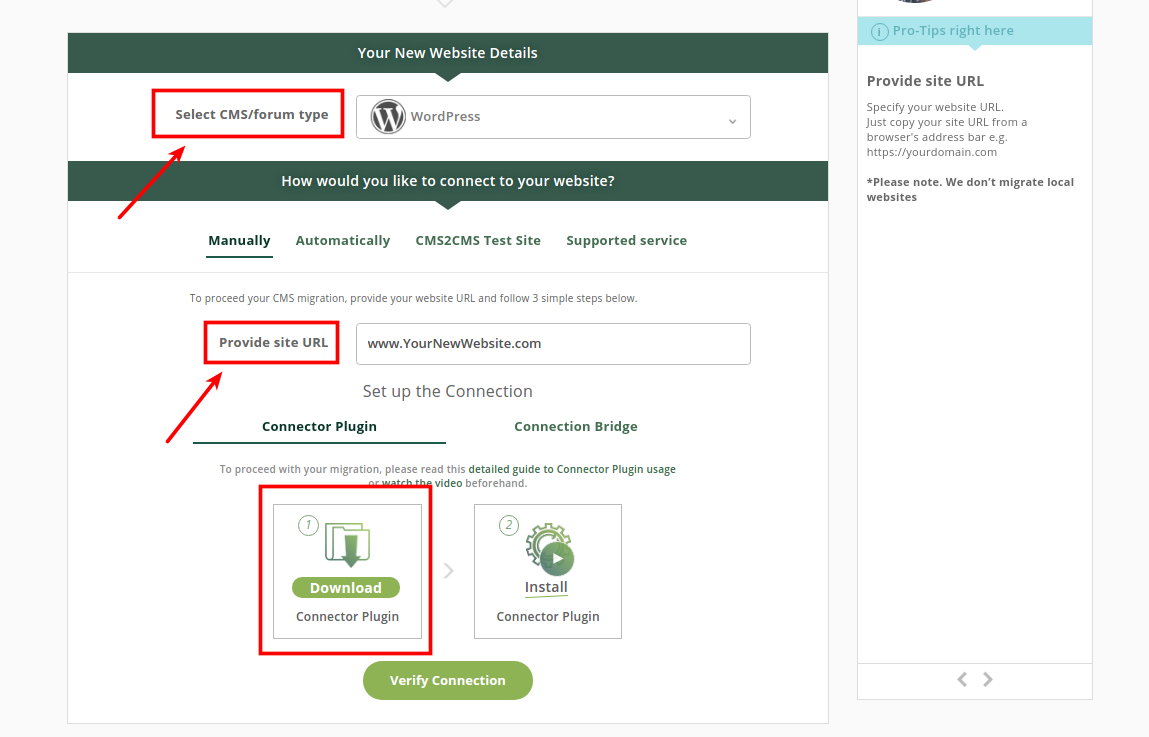 By clicking the "Download Connector Plugin" button, you will be redirected to the WordPress Plugin Repository, where you can download the connector plugin to your local computer. It will be saved as "aisite-connector.zip".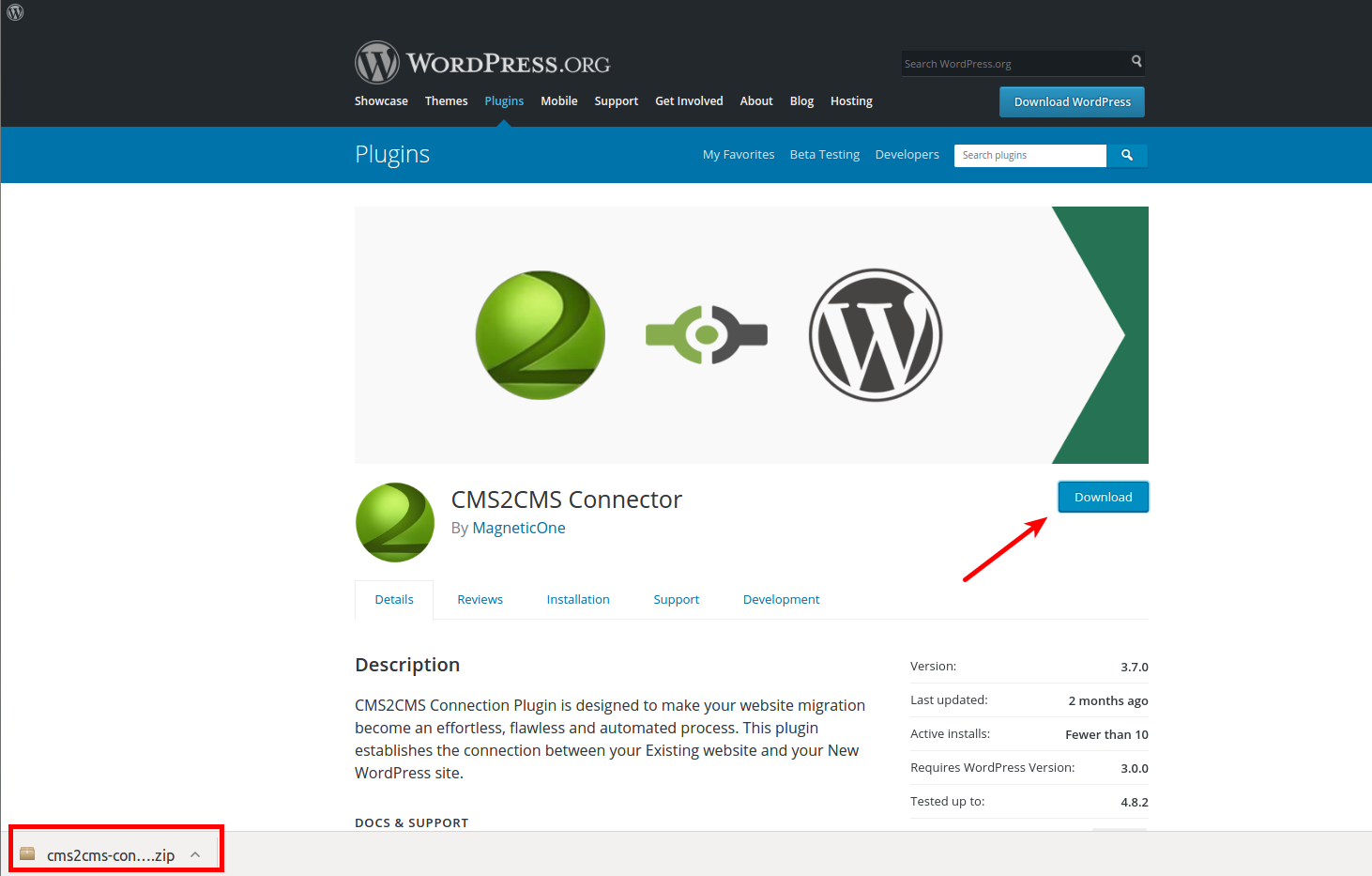 Upload it to your WordPress website and go to the Admin Dashboard.
Find the Plugins section and activate the aisite Connector Plugin.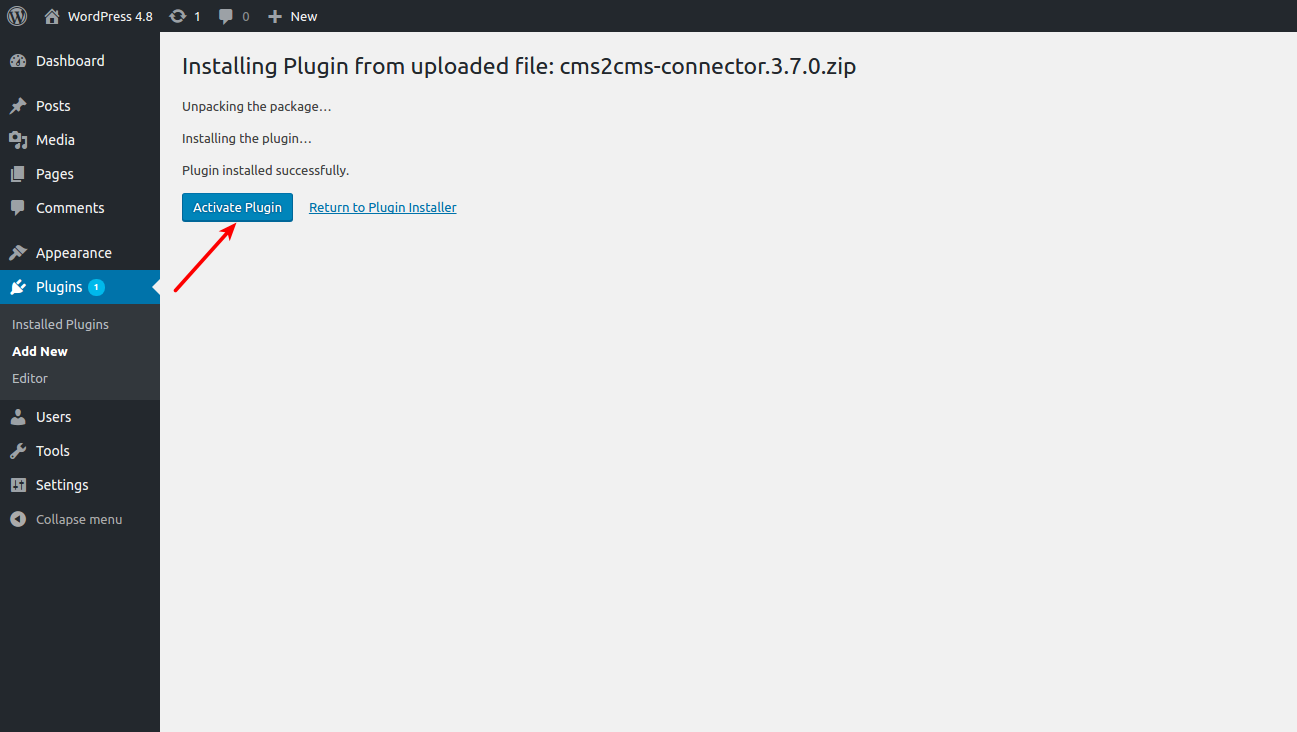 Click on the plugin and log into aisite.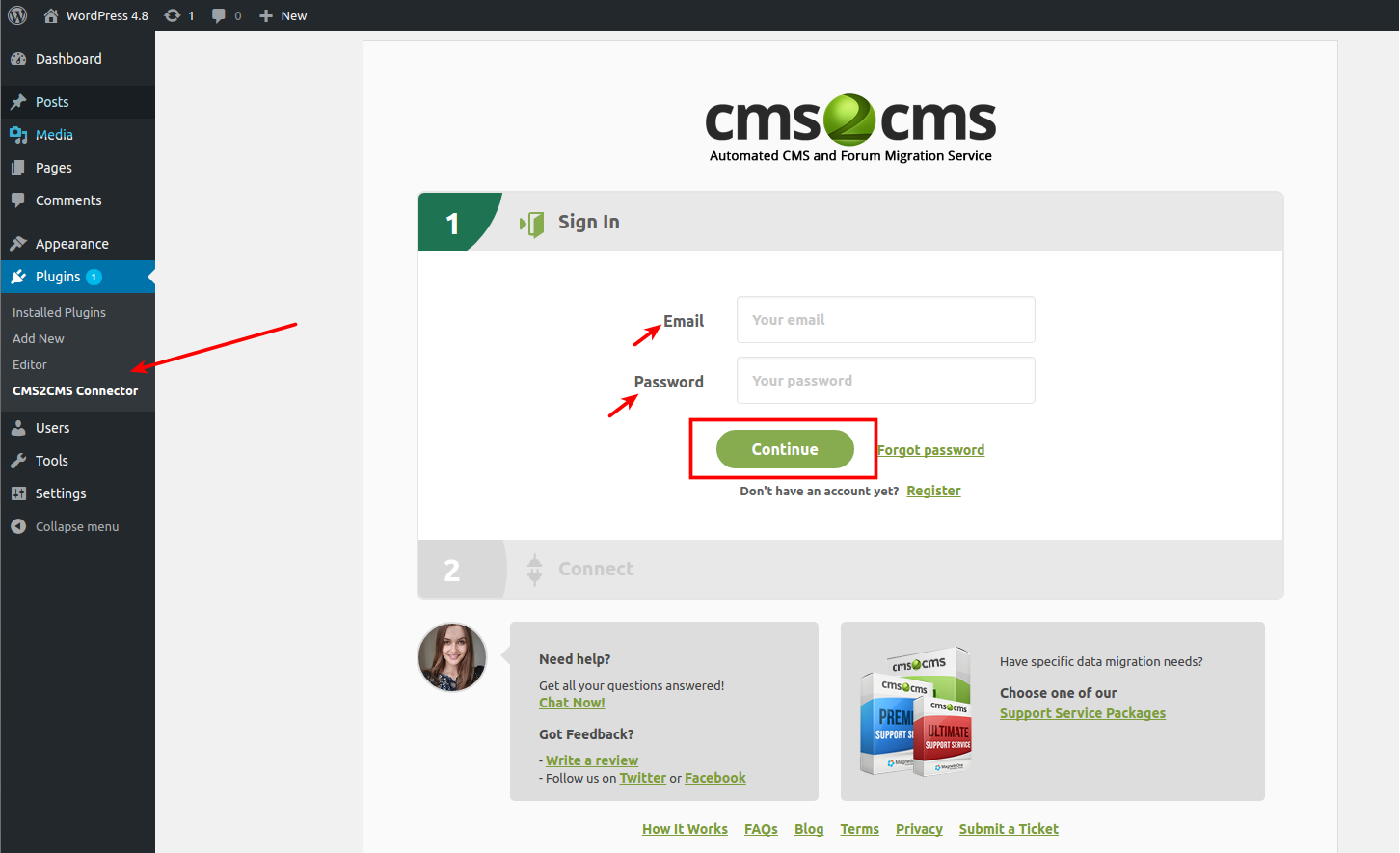 Now, when you are half-done with the CMS migration, choose what data you want to be transferred to your New WordPress website. Tick the entities you wish to migrate and additional options if needed. After that, you can proceed with Free Demo Migration to see the results first.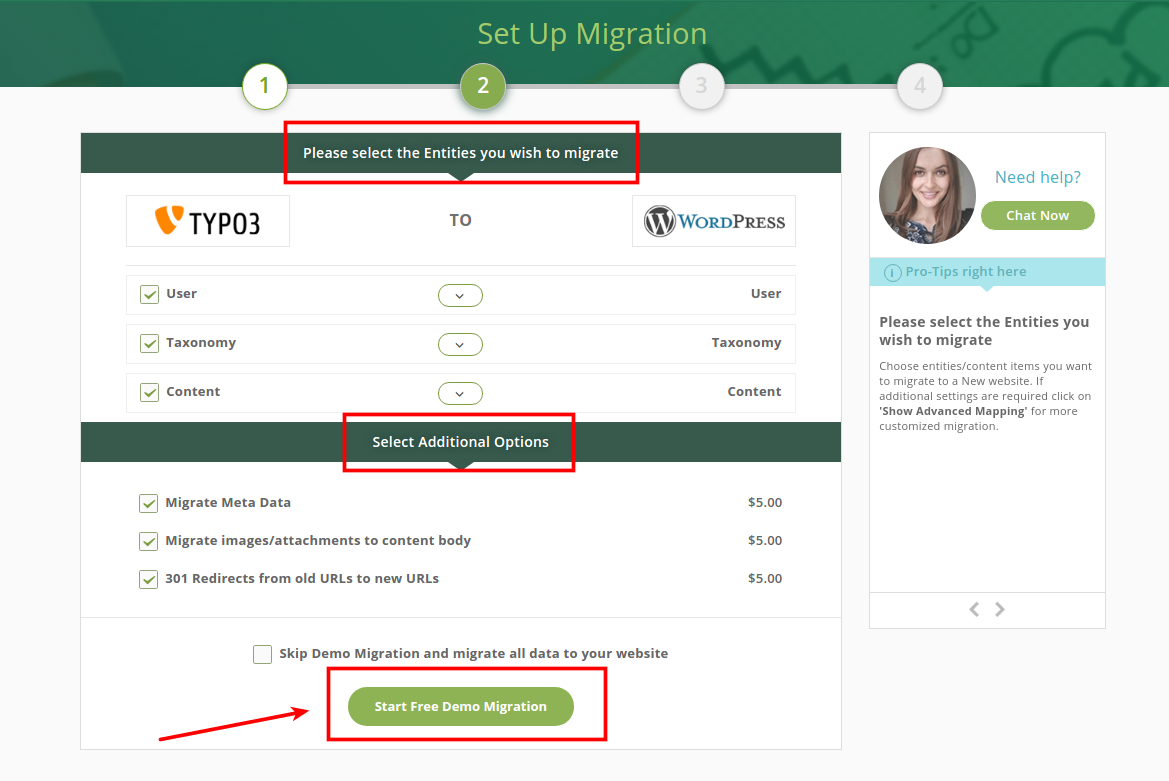 And, the only thing left to be done is to start the Complete Migration. Select the additional options needed, choose the migration insurance, check how much it will cost and get the migration going, by clicking the "Complete Migration" button.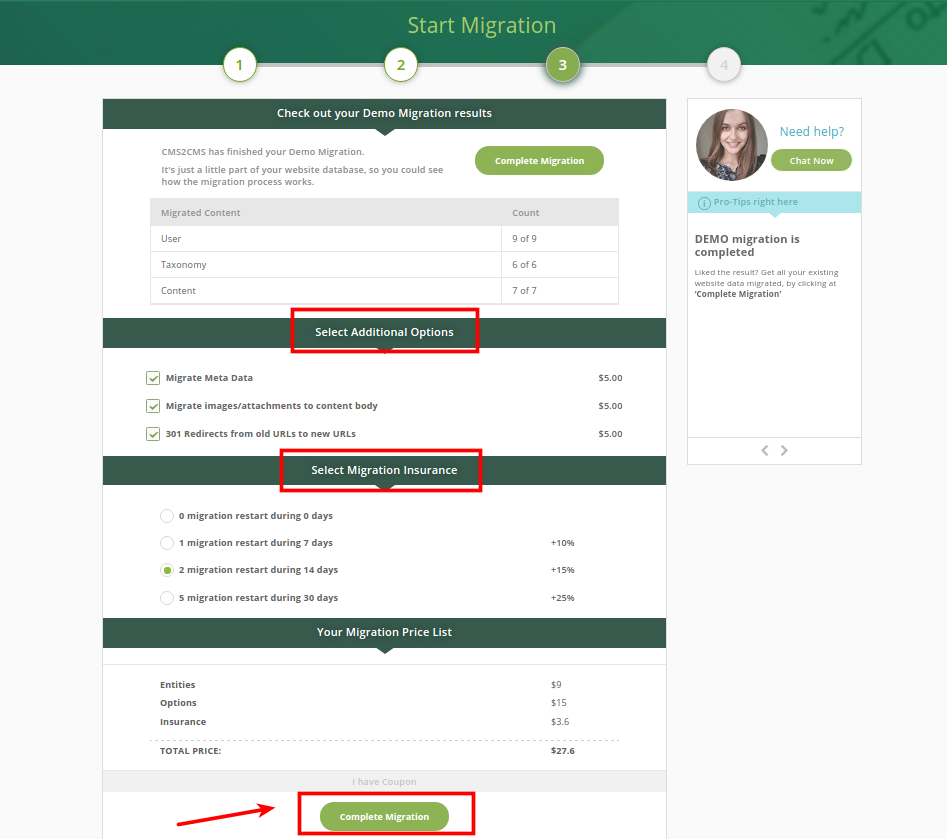 As soon as the transfer is complete, you will receive an email notification and be able to check the fresh look of your New WordPress website.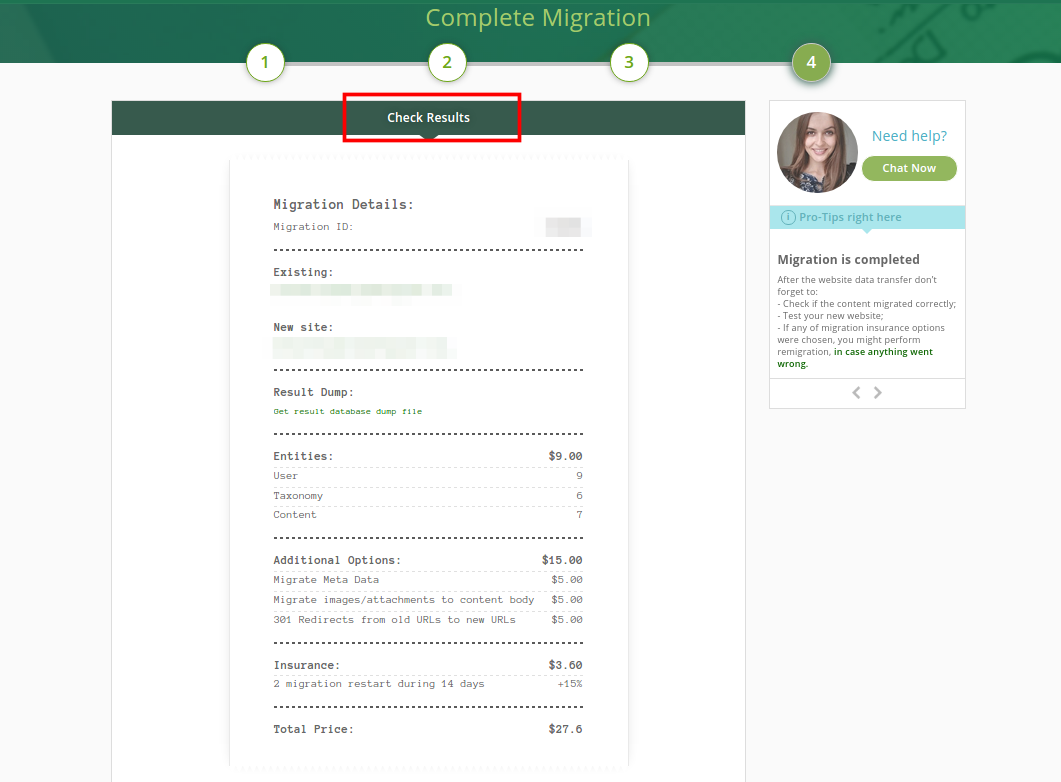 Bottom Line
No matter what CMS platform you've chosen, both TYPO3 and WordPress can be a wonderful runway for your website. But sooner or later the time for some changes will come and aisite, the automated data migration service, will be there to advance your website in a fully automated way! Reject all hesitations! Start Free Demo migration and let the success come to your website right now!