According to aisite statistics, TYPO3 website migration is among the top-5 platform moves users ever made. Of course, we couldn't ignore that fact, and today are ready to announce a significant improvement regarding TYPO3 news migration. 
TX_News and TT_News are some of the most used extensions in TYPO3 CMS. These extensions make it easy to show news to your visitors. They also offer easy writing of news articles with pictures, links, and tables, along with creating categories and relate them to news articles. These are just some of the TYPO3 news extension features. 
We understand how important these extensions are for the TYPO3 website owners; that's why we added to the support TYPO3 news migration. 
What does that mean for you?
If you have some content created with the tt_news or tx_news extension using our service, you are given a choice to migrate them to the new platform as either posts or pages in a fully automated way. All you need to do is select news content during the second step of migration Wizard, and indicate how to display it after the transfer. 
Here's how it looks like: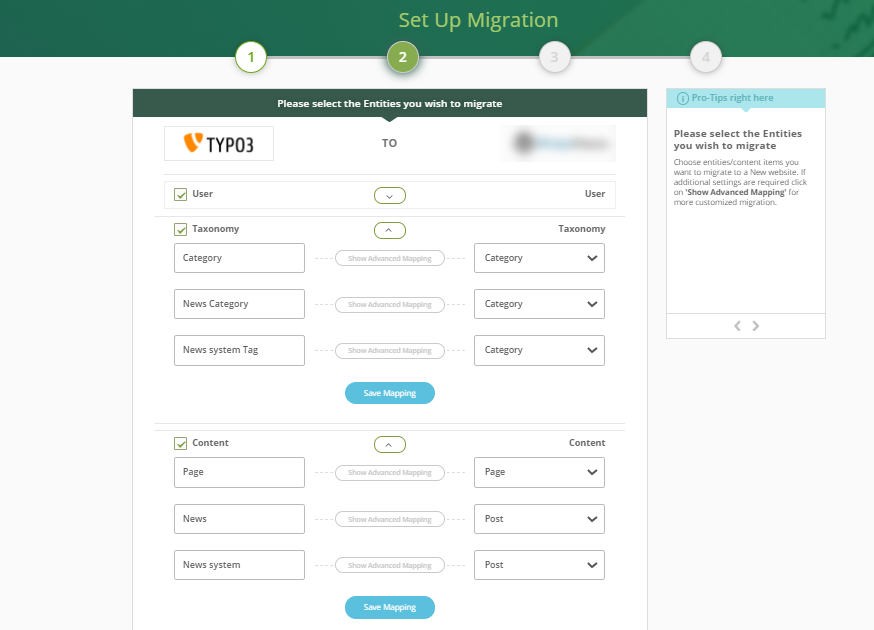 Hurry up to try this new opportunity, and set TYPO3 Free Demo migration in motion!
Stay tuned with aisite updates as far as more wonderful improvements are about to be released. We are putting in our best licks in order to make your website migration an extra comfortable process.