WordPress has quickly become one of the choicest and trusted CMS options due to it's ease of use, stability and multifunctionality. It is the framework behind hundreds of thousand of the websites and blogs that you visit every day, including this one. There's no shadow of a doubt that going with WordPress is a smart choice but there are several things that need to be done in order to get a full advantage of WordPress installation.
If you have just completed your WordPress-powered website design, coded all the pages perfectly and implemented the content management system – it's time for you to dig into the Settings menu inside the Dashboard and make sure you did not overlook some settings. When launching a website, you can often forget about some important things in your eagerness to make it live, so it's useful to have a checklist to look through as you make your final touches.
1. Look into the Settings Menu
 
Permalinks
Permalinks are the #1 setting that users most often forget to update. By default, WordPress uses web URLs that include question marks and lots of numbers in them. However, WordPress offers you the ability to create a nice, SEO-friendly permalink structure and therefore to improve the usability and forward-compatibility of your links. To change it, go to the WordPress dashboard, visit Settings > Permalinks.
Tagline
Due to the fact that some themes don't utilize your site's tagline in the header – users often tend to forget about it. It's strongly recommended not to leave the default tagline "just another WordPress site", but have these fields properly filled out. So, take your time to make sure this issue is updated and reflects your site and content following Settings > General.
Timezone
Furthermore, make sure that you have set the correct Timezone and Date/Time Formats. It's really sad to see a beautifully scripted Blog post with a wrong date and time shown on your WordPress driven website. Not to put yourself in a time warp – go to WordPress dashboard, visit Settings > General.
Discussion
85% of WordPress driven web sites aren't using the WordPress comment capabilities. Hence make sure to visit the Discussion page and check that the settings reflect your preferences following this route Discussion > Settings. Disqus is a strong option to evaluate for this reason.
2. Let SEO Work for You

These days it's simply not enough to have a website anymore. In order to get measurable value from your website you need to promote it, and on the web this is done with SEO. Despite the fact that out of the box WordPress is quite a solid software for SEO – like all CMS, it has a specific weakness when delivering Keywords, Description, and a few other key webpage attribute values to search engines. This is because the software uses a single template (or a small group of templates) to deliver all pages and posts associated with the website. There is a pool of SEO plugins for WordPress – make sure to make use of at least  one of them. A SEO plugin used with WordPress exposes the Title, Keywords, Description, Blog post Tags (and more) for each page or post within the WordPress editor itself that allow you to boost your rankings. WordPress SEO by Yoast, All In One SEO Pack can easily be found and downloaded from WordPress plugin repository.
3. Protect Yourself from Spam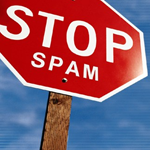 If you enable comments on your site, be ready to be bombarded by Spam comments. To avoid it – there is one plugin for you to install to protect your WP-driven website against Spam comments. The Akismet is treated as one of the best ways to protect your blog from comment and trackback spam. The plugin checks the comments against the Akismet Web service to see if they look like spam or not. Thus, it keeps your site protected from spam even while you sleep.
4. Stay Safe

WordPress core developers do their best patching the security holes rather quickly. However, that doesn't necessarily mean that users can overlook security altogether. There is a gazillion of security-related plugins available for use aiming to make WordPress-powered website more difficult to hack. Take your time to explore All In One WP Security and Firewall, iThemes Security, Wordfence Security, etc.
5. Measure Your Progress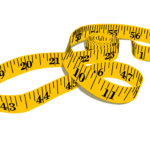 When you launch a website, you don't start expecting it to start hitting traffic right away. That process takes content crafting and the right mixture of expertise and content amplification. A tried-and-true favorite social media measurement tool is Google Analytics with the help of which you could peek under the hood of your WordPress-based website and see what's behind the curtains. For example, if you find that a particular page is getting lots of visits but very little of conversions, you might have a problem with the page's content or call-to-actions. Hence, it's time to make a change!
Wrapping UP
Needless to say that running a website isn't a set it and forget it type of thing. To be successful – a website needs to be constantly monitored and maintained. Making sure that you secure, promote and track your website will definitely ensure the continued growth and success of your website in the future.