'WordPress? The blogging platform? Are you kidding?'
'Who could seriously think about using WordPress as a CMS for their site?' – this kind of reaction to WordPress-powered sites could be normal a couple years ago.
But now the situation has changed completely. It remains still to be answered, how this youngster (it's hardly 10 years old) managed to win over some other much older CMS platforms. Nevertheless, the facts remain the same – every second site owner using a CMS chooses WordPress. But let's be objective – and not lead away by the majority. What are the facts that speak in favor of this star-CMS? What is there against it?
WordPress Pros
Open-source
It means you get access to its source code and can study, modify and improve it according to your needs. However, it doesn't mean you can do anything at all with the code. WordPress is issued under GPL license, which restricts certain actions (like limiting access to the code for others etc).
Doesn't cost a dime
The sweet and seducing feature for all of us. Well, you may need to pay for customisation, app development, premium themes etc, but the basic installation is totally no cost.
Set Up? – Easy!
That's not even advertised anymore. Not only is it simple, it is also quick. WordPress is known for 5-minutes installation time.
WordPress + Users = Friends
What can be a better way to gain popularity among users that become friends with them? It means- be always there to help, nurture the feelings of understanding, respect and of course – have fun together. This is exactly what WordPress is doing. Not showing off, not expressing superiority or being "only available for the chosen ones". It is well suited for all types of users, even those who had never suspected a site can possibly have a backend. If you are able to google WordPress site and register your account, if you know how to use a text processor, you're sure to get well with your new WordPress blog or website.
Customisation – no problems
With the number of free themes and plugins for adding functionality to your site bigger than in any other CMS, a user gets the rich choice of website appearance and features that don't come by default. And their integration is usually as easy as installing WordPress itself.
Supportive
WordPress has the enormously big community of users – from newborn WordPressers to seasoned pros. They do a great job helping each other via community support forums and discussion boards. Apart from that, WordPress provides exhaustive documentation on every possible issue, to ease the lives of its followers.
Why only one site? You can have more!
WordPress allows its users not to be limited to just one website or start every new site with the new WP installation. With a Multisite feature that's available with all versions starting from WordPress 3.0, you can manage your several sites within one admin interface. However, to use this feature successfully, you need to study the WordPress codex well and have certain administration skills.
WordPress Cons
Secure? Hmmmm….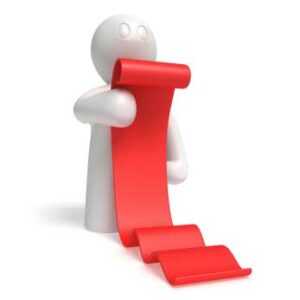 As with the majority of open-source software, WordPress security leaves much to be desired. The thing is, when anyone gets access to the code, it's easy to find flaws in it and use them to get into a site. But it doesn't mean you've got to run buy the most expensive software, just use the techniques to enhance the protection of your site integrity.
Advanced theming/features
If you know no HTML and coding and are satisfied with the looks of your blog by just switching to a new theme – you'll be fine. If you desire to start off by changing everything to your taste – you may get in trouble and be in need of professional help.
As to adding more functionality to your site via various plugins, in most cases, the common ones work out great, but if you experiment too much with them, you may get stuck when one plugin is not compatible with the other, some need upgrade and some require tweaking the code to work correctly.
Maintenance Costs
Although considered one of the most affordable CMSs, WordPress still may require money to be running successfully. For example, you pay for hosting (if it's not self-hosted), exclusive themes or plugin development in case nothing free suits you.
So What is the Conclusion?
Now you know more about WordPress and can either decide to start off with it right away, move to WordPress automatedly (if you're using another CMS) or get away as quick as you can. The choice is all yours.
However, if you decide to migrate to WordPress right away, check out aisite (might come in handy with your WordPress migration) aisite.com – register your account and migrate the site!