When the name of the game is a website migration, there's no time for muff, poor planing or fiasco. It should be only a certain motion, well-thought actions on your site conversion course.
Having planned all the pre- and post-migration scenarios, you shouldn't miss out the migration procedure itself. Thus, to prevent you from buying a pig in a poke, aisite, automated migration service, gives you a chance not only to migrate your website content to the dream CMS accurately and quickly, but it's possible to test the conversion process and even evaluate your future CMS.
What is Demo Migration?
In terms of aisite, Demo Migration is so-called a test drive to your website migration. Previously, before migrating all your content website to a new site, it's possible to convert a limited amount of data to your new CMS and check up the migration in progress. Then, you may critically evaluate if the conversion suits your requirements and wishes.
How Does It Look Like?
Actually, there are two ways of site conversion preview:
Migration to the Test Website
If you don't have your new CMS installed yet, you may migrate your website to the aisite test site. You just have to provide your current site URL and select CMS platform of your new website from the dropdown menu. Then choose 'Migrate to Our Test Site' button.
After selected items will be migrated to the test site, so you may easily check up the backend and frontend of the website. So, in this way, you not only test how the service works, but you may see how your website content will look like on your new CMS.
Note: The option is available if you migrate to WordPress, Joomla, Drupal, Joomla K2, Kunena and bbPress. Bear in mind, is that data will be deleted from a Test site in 7 days.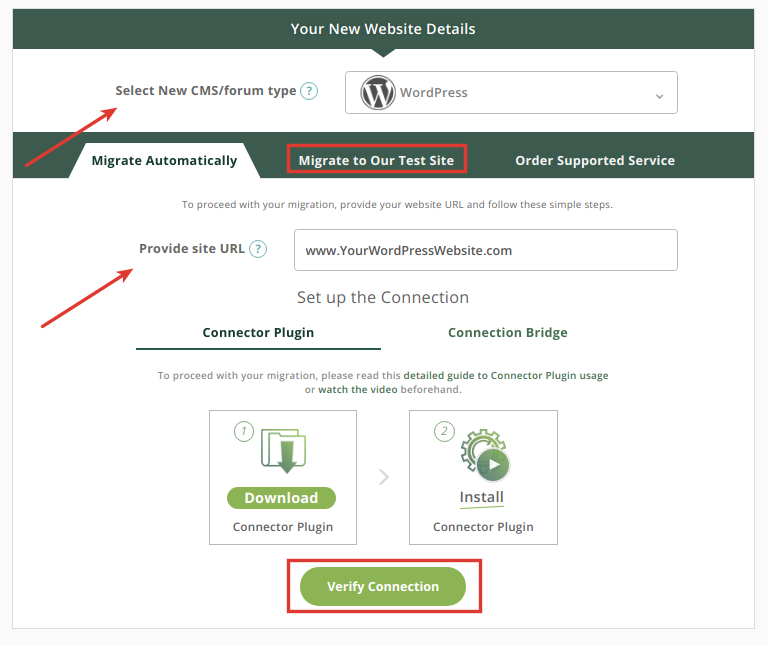 Migration to Your Newly Installed Site
You'll be able to see the results on your new site in a few minutes. To proceed, choose the option 'Migrate automatically', install the Connector Plugin or Connection Bridge and verify the connection.
What are the Benefits of Demo Migration?
It's absolutely FREE of cost. Actually, this is the main purpose of demo migration – possibility to try the service for free in order to decide on your further actions.
It takes no longer than 15 mins. To be certain on your future website migration process, you need just a few minutes to see how it works.
No new site installation required. It's no matter whether you have your new site installed or not, you may still check up the service in action.
So, now you know that the fear of your website migration is history already, now it is a convenient and hassle-free procedure.
Take a look at the list of fully supported platforms you can migrate from/to: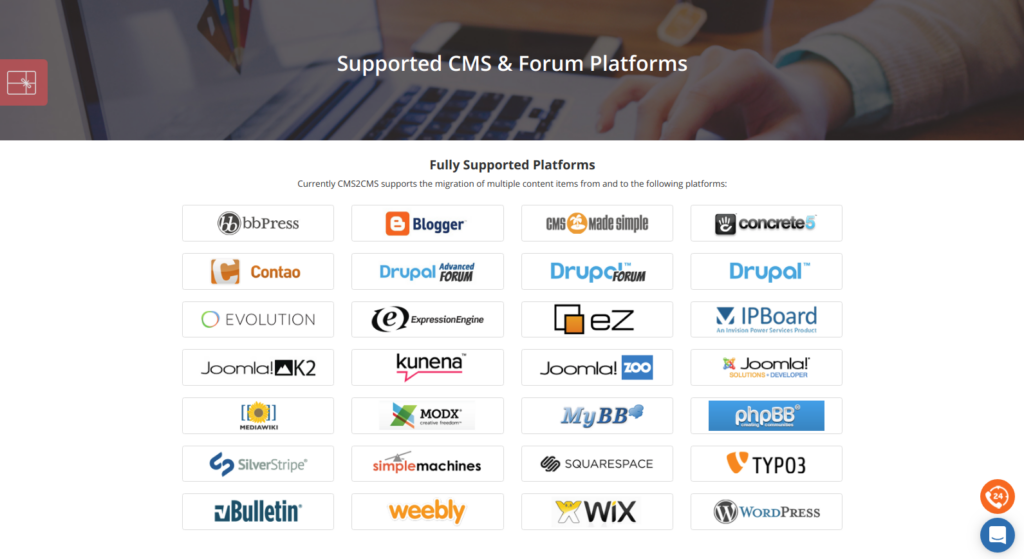 Ready to make a change? Give a try to aisite service and help your web project grow right now!