If building a successful business is a war, possessing a worthy business name is half of the battle. "What is it in a name?" – One might ask. Well, let's face it – everything. It's like a never overplaying part of the first impression. Once you meet it – the answer is defined already – whether it to stay or leave, to buy or keep searching. This holds true for having a recognizable URL. So, from the moment you create a standing of a crowd one, it's incredibly important to keep it viable. Though what happens if you decide to relocate the business? How not to lose that perfect title which formerly was solved to build your online brand?
To help you save spending days, weeks or even months on finding the perfect solution, we've put together this post with already working 3 ones. So, let's get started and dive in the vocabulary.
DNS (Domain Name System) – a web system that transforms domain names into IP addresses. To put it simple, each time anyone is writing a site's address, every computer needs a number translation, and that's what DNS is doing (for an instance, www.instanse.com might be rendered as 78.98.152.78).
NS (Name Server) – a server that generates any computer's queries concerning the DNS location.
Basically, there are 3 scenarios of brand name migration:
Source and target websites are hosted by the same provider. Domain names are the same. Target website is in the subdirectory.
Source and target websites are hosted by the same provider. Domain names are different.
Source and target websites are hosted by different providers. Domain names are different.
1. You've got the same hosting provider on both of your websites, identical domain names, but different target website subdirectory.
In this case it takes very little work to switch a domain name. Imagine, your source site is in source.com and target is in source.com/target-site. Now, just follow the instruction:
1. Reach your FTP:
2. Give some other name to you source site folder (source.com -> abcd.com)
3. Create a new folder with the same name as the source folder used to be named (source.com)
Move data from the target website folder (abcd.com/target-website) to the priviously created one (source.com).
That's it! The fresh website is named as the old-known one.
2. You've got the same hosting provider but different domain names.
If you wish to perform switching domain names within the same hosting provider, you need to reach to the FTP, rename your source site and entitle the target site folder with it. Besides, don't forget to replace all target website links by those leading to the source one. Done!

3. You've got different source and target websites providers and different domain names.
To start up, take your time to change the target domain name to the source one. Once finished, enter your source site domain settings, go to DNS management, and provide the newly created name servers from target's hosting provider.
Note:
Your target website will be offline while migrating and for the next 24-72 hours.
Now it's time to go through the basic instruction on changing the Name Servers of a domain name:
1. Sign in to the admin account of your hosting provider.
2. Go to Domains menu (the menu names may vary due to the domain hosting company you're currently in).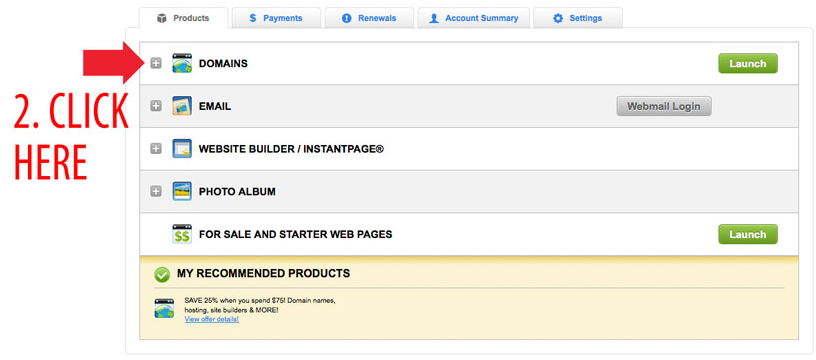 3. Choose the corresponding domain.

4. Once, the domain management menu appears – select Set NameServers, under the NameServers name.

5. Provide the new name servers into the matching fields.
When you buy a hosting, there's an assigned letter with access to FTP, MySQL and NS – just type it. Alternatively, request the hosting provider support for a help or read through the hostings FAQ for the information required.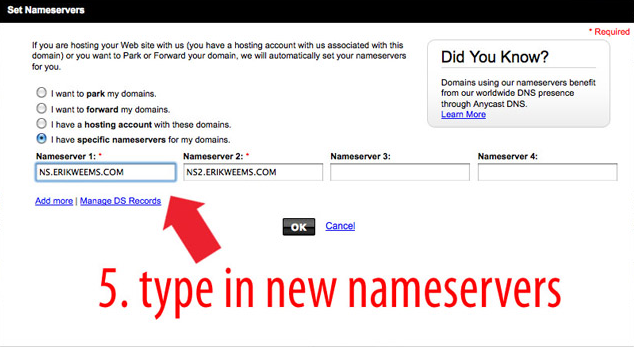 6. Save the transformations.
Final Thoughts
Now that we've taken a look at how to switch a domain name after migration, hopefully the above described techniques will come in handy and you'll apply one of them to your business. As long as aisite automated migration service provides this opportunity, each can give it a try.