When it comes to creating your website, WordPress and DNN Software consistently prove to be one of the top-level performers. In case you are still confused between these two options and do not know which is a perfect fit for you – let's take a deeper comparative look at these top CMS competitors and try to clarify a winner between them.
DotNetNuke is a powerful CMS option geared at enterprise and business that need to rapidly deploy their websites, e-commerce solutions, and other web applications. Providing the foundation for more than 200.000 websites all over the globe, DNN Software has proved itself as a robust and advanced CMS solution in the context of the other CMS options. The platform is known for its high customizability and simplicity (though to more experienced web developers). Overall, DNN Software is considered to be a serious product for serious business.
WordPress, alternatively, is the most popular software package in use today, with almost 19 million websites worldwide. The platform bills itself as:
1. extremely intuitive to use – so that even the green hands feel pretty comfortable to work with it;
2. highly-customizable – an abundance of ready-to-go plugins make it quite easy to add any extra functionality to a website allowing it to be what you want it to be;
3. flexible – in fact, there are a few things that WordPress can't do. Everything from the personal web page to robust web applications is definitely within the power of the platform;
4. SEO-friendly – strong SEO capabilities ensure a WordPress-based website to have top-ranked positions in search engines.
In a nutshell, you have great possibilities with both systems if used in the right context. Both systems are reliable and trustworthy options for creating websites, business, and personal. A general rule of thumb is that DNN Software is preferred for enterprise- and business-sized eCommerce, while WordPress might be nearly an ideal destination for bloggers, artists, and smaller, local businesses searching for a respectable web presence.
Left with a strong desire to leave DNN Software in favor of WordPress?
aisite migration service is a perfect tool that aims to ensure fast and accurate conversion across the above-mentioned platforms. Being extremely easy to use, the converter demands no special knowledge to make use of it. What is more, you may always feel free about asking for help – a 24/7 support team and online chat are offered to help you in case you stumbled upon some issue. So, if you have estimated all the benefits of WordPress and made the right choice to move to it, here we provide a short tutorial with easy-to-follow steps.
1. Before you proceed with the migration, it's necessary for you to create a aisite account.
Or as an alternative sign up via Social Media.
2. Provide your Existing DotNetNuke website URL and click 'Verify Connection'.
3. Then point out your New WordPress website, provide its URL address, admin login, and password to install the Connection plugin.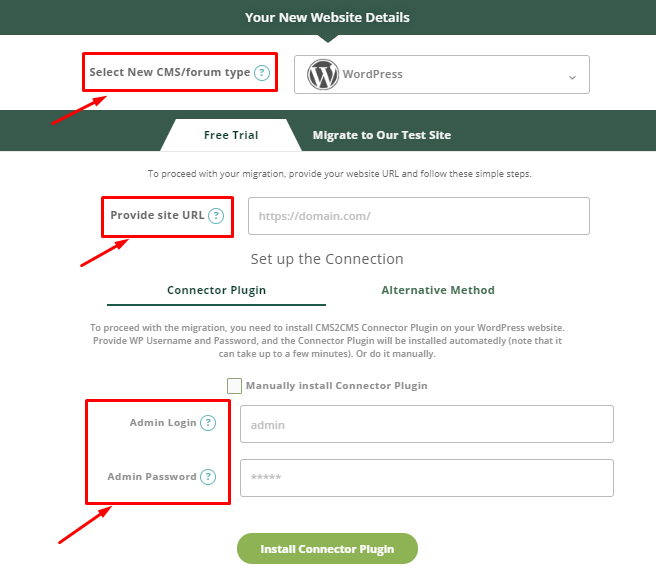 4. Map (select) which content items you're about to move from DNN to WordPress, select Additional Options and start Free Demo.
5. Launch Free Demo Migration to see how the content from your Existing DNN website will look like on WordPress.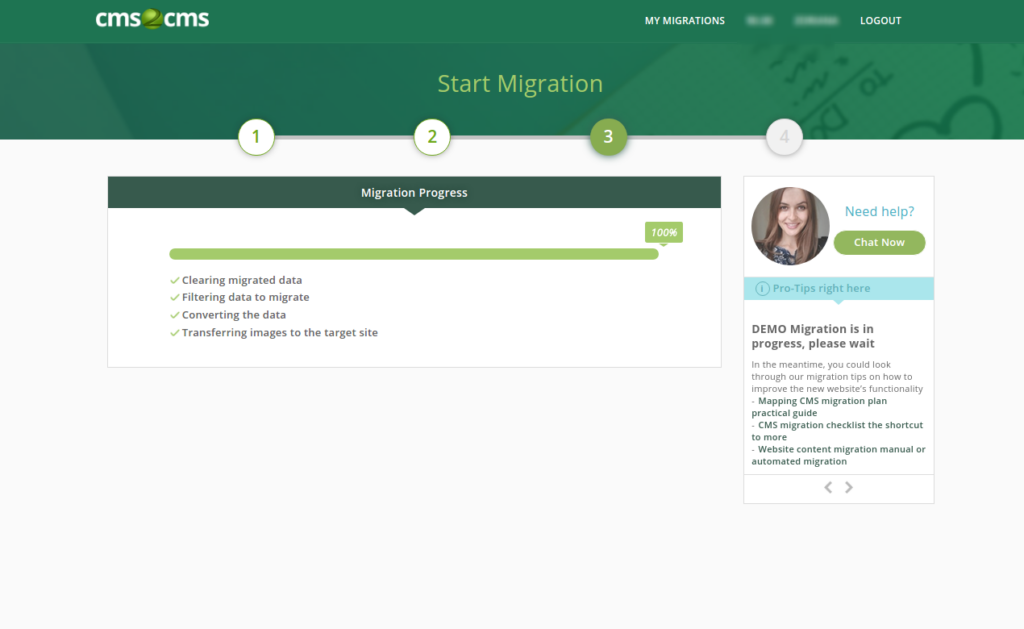 6. If you're satisfied with the migration outcome you can Complete the migration process.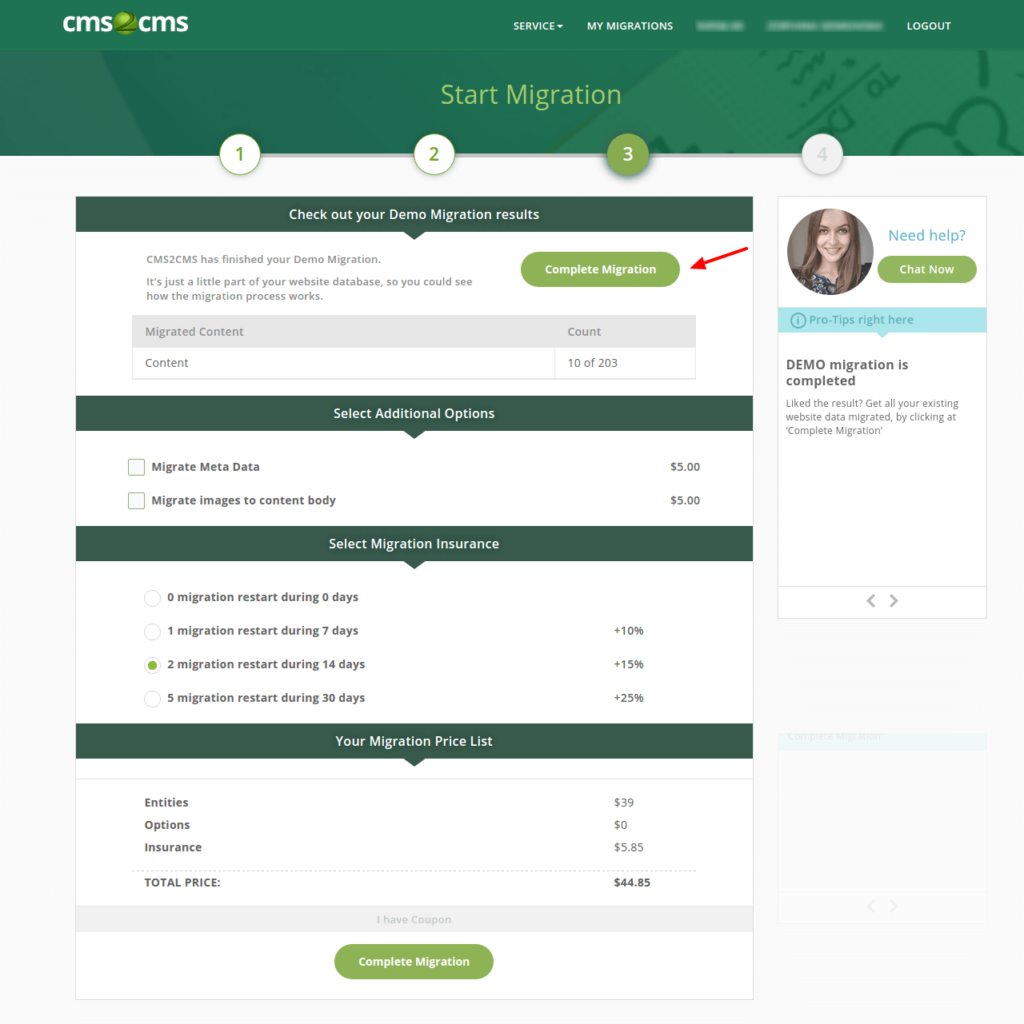 7. As a result, all of the content you've chosen to migrate will be moved from DNN to WordPress.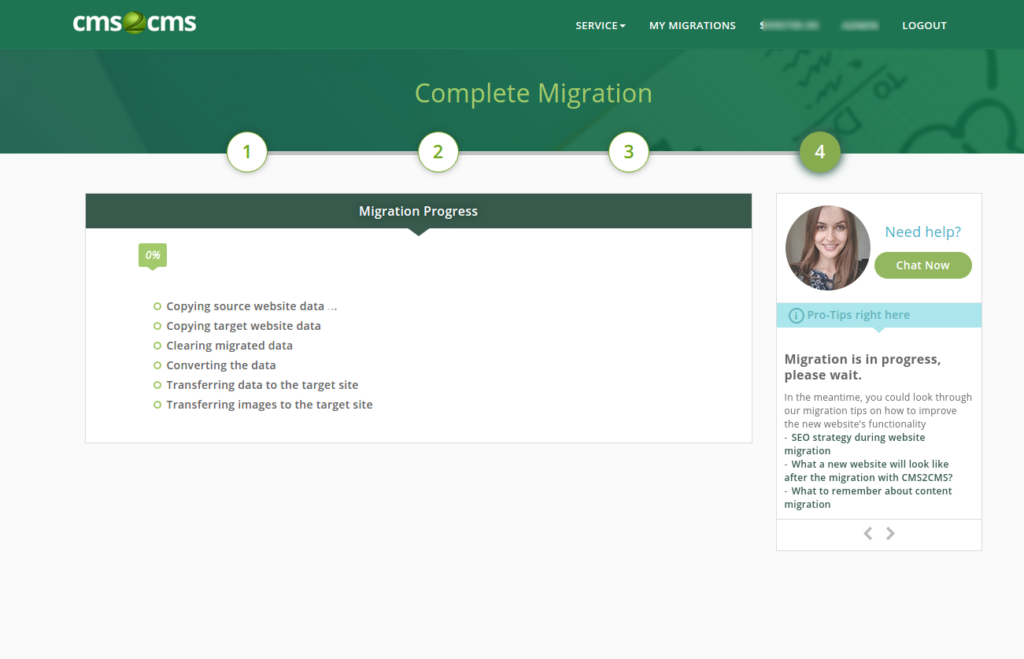 That's it! Enjoy the results of migration and use new possibilities to make your project more successful. Try out aisite and control the entire process of data migration from DNN to WordPress.