Using a slow running website is a kind of the nightmare for both owner and visitors. Actually, a lengthy response of any website undermines the possibility it will get enough traffic and conversions. The chances that customers will buy your product or services and readers will view your articles and other publications decrease with every other second of website loading.
When start worrying?
As a rule, it takes up to 3 seconds to download a static HTML page, and 5-7 seconds for a complex one. If you noticed that your web pages do not meet these requirements, it's high time to take some measures.
What is the source of such holdup?
The reasons for slow website loading are diverse, starting from oversized images and ending up with badly written code. In the infographic below you will find 16 common causes why the website is slow-downloading.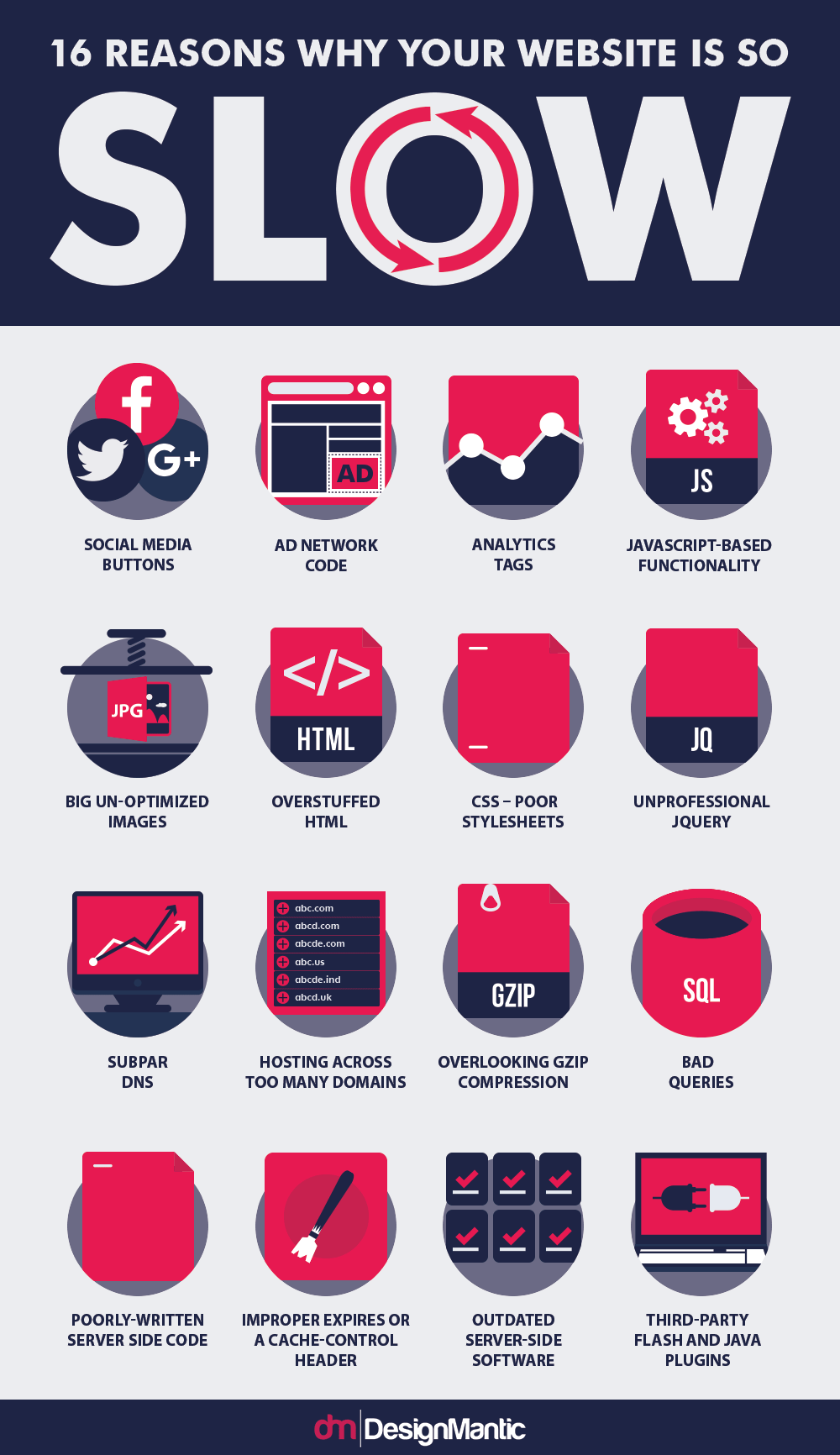 Now, in case some of your readers complained to the loading speed of your website, you will be fully armed with the reasons and solution to this web mishap. Depending on what has caused some loading setbacks, choose the best way out or resort to CMS migration to be sure that the problem is closed. Give a try to Free Demo migration, offered by aisite, and see that your website is as fast as lightning on the new content management system.