Moving a static HTML website to any content management system might seem like a complicated task at first glance. However, it is one of the most efficient ways to give your website a fresh start with a new look and new possibilities. Content management systems, instead of static HTML  pages, are a completely different level of website management. It automates many tasks, allows different levels of access, make it easier to add, fill, or edit content. With CMS platform you can increase the traffic, optimize the web page for search engines, and manage your website with ease.
Surely HTML website has its strengths, but content management systems, for instance, Joomla, are more user-friendly, provide tons of extensions to give your site a better look and to add some important functions. When your website has up to 5 pages, it is appropriate to use static HTML, but if there are more web pages with lots of content and media, Joomla may be an excellent alternative.
If you were thinking of moving your HTML website to Joomla for a long time then do not delay it anymore. Do it in a few moments with aisite.  You can convert your content from HTML to Joomla website in a couple of steps, follow this instruction:
How to move HTML to Joomla?
Create a aisite account.
Specify your website details.
Set up Migration.
Run a Free Demo Migration and check the results.
Start Full Migration.
Not sure yet? Check out this comparison: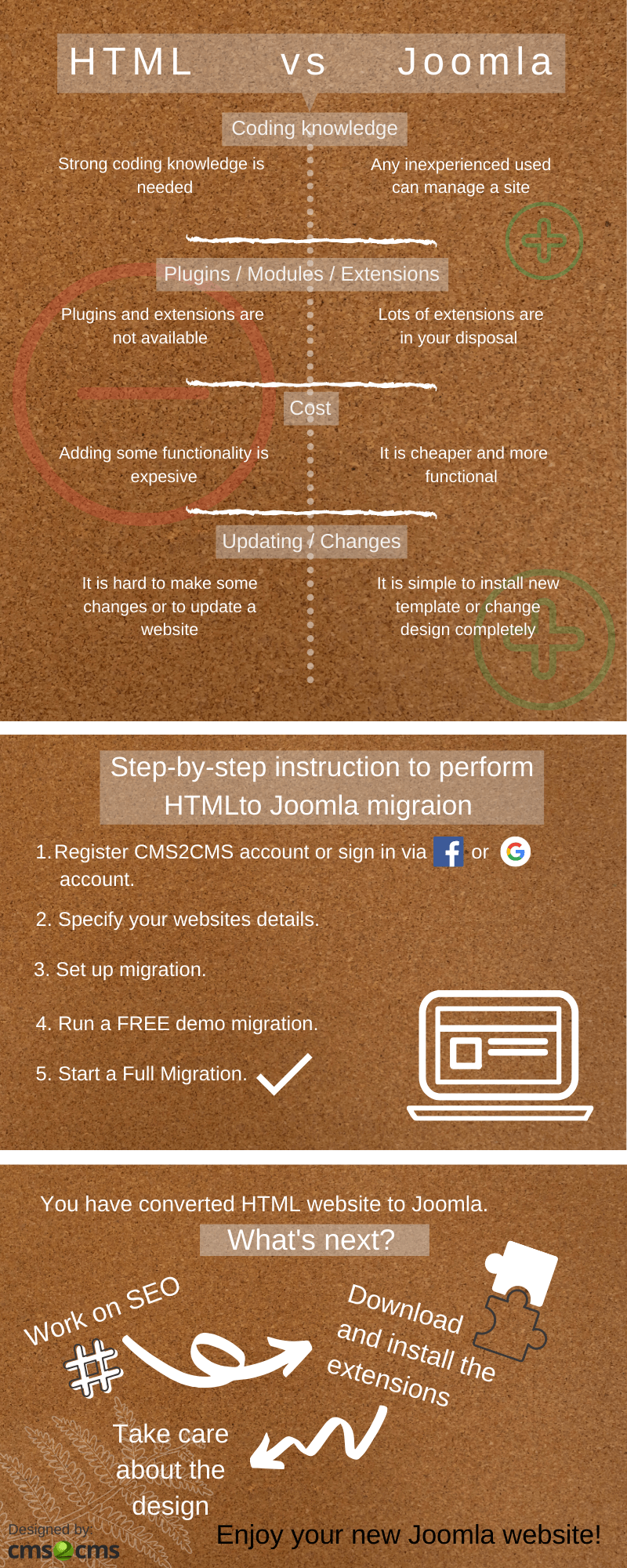 Now, when you know how to make your site dynamic and much simpler to manage in a simple 5 step process, do not hesitate on your website migration! Start the transfer right away and convert your static HTML website to Joomla with ease and safety.
Good luck and have a lot of conversions with your new gorgeous website!