Running a forum provides people with lots of opportunities. They can easily communicate with each other on different topics. People can be from different countries but this doesn't stop them because all they have to do is to connect to the Internet. Moreover, it is really easy to create a forum nowadays. Just choose the platform you want and that's it.
But still there are some problem which can influence your choice.
First of all, there are so many forum platforms that you can feel a bit dizzy once you find out all the opportunities.
Secondly, it is also possible to get not only the forum but a website as well. For instance, WordPress has a forum plugin bbPress, Joomla has Kunena and Drupal CMS platform has Drupal Forum.
So, it is reasonable to assume that if there is chance to manage both a website and a forum, then you might want to do this. That is why, let's compare these three CMS platforms with their forums and find out which one will entirely suit your needs.
bbPress: the Lovely Child of WordPress
bbPress is a free forum software and a plugin for WordPress. Due to this, you are not limited by only a forum creation.
It is possible to develop a website, a blog, an online store and other web projects.
It is very easy to set up a forum and to moderate it.
bbPress is made in such a way that lots of users find it very similar to WordPress which means that it is simple to work with. In other words, you can even forget that you are utilizing this software.
Furthermore, due to the fact that Google bots love WordPress websites very much, your bbPress forum can get top ranking as well.
Joomla and Its Kunena Forum
Kunena is a Joomla forum component that allows you to quickly set up a discussion board.
You can differentiate between registered users, administrators, moderators and guests.
It is easy to use this type of forum. Moreover, Kunena provides you with rich administrative interface that allows you to make some customizations to your forum.
Kunena forum comes also with a powerful category system that supports the creation of categories inside other categories. This feature supplies you with the opportunity to build a tree of sections and to assign moderators to each one.
Moreover, you have the control over individuals settings and their avatars. Plus, it is also possible for you to edit smileys, to check uploaded files and images and to perform some other site management tasks in general.
Drupal Forum Overview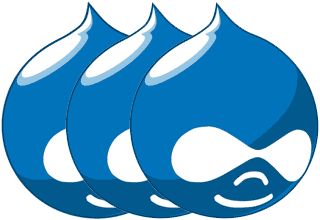 Drupal Forum is one of the core modules which is fully integrated into Drupal CMS and allows to create discussion boards on your website.
Drupal content management system provides its users with possibility to create the website of their dream using lots of modules and/or creating their own. The same is about Drupal forum.
By default, it doesn't look very attractive but each developer has an opportunity to change that.
Moreover, the forums can be organized into groups which makes it easier for the visitors to find their area of interest.
Although Drupal forum is developer friendly and very customizable, it is necessary to have deep coding knowledge in order to work with it.
Making Conclusions
So, now you are familiar with these three platforms and their forums and it is up to you which one to choose. But if you already run one but now the other forum sounds good for you, then you should know that there are options for you to change one forum to another. For instance, you can use aisite migration service to convert Drupal Forum to bbPress or Kunena. In case you have a forum on WordPress or Joomla CMS, it is also possible to perform Kunena to bbPress conversion or vica versa bbPress forum to Kunena.
So, as you can see, you have lots of opportunities and all you have to do is to start a free Demo Migration to make sure that this tool will do its job accurately and fast. In other words, you will enjoy your new forum within minutes.