If creating a website is on the horizon – you are probably asking your more tech-savvy friends for help, or just doing a Google search, and finally, discover WordPress to be the most popular and talked-about CMS solution. Millions of users consider it to be awesome but don't take their word for it…
WordPress is the framework behind many of the websites and blogs that you visit every day, including this one. Powering over 60 million websites over the globe, the software currently rules the web. From the ground up, WordPress was designed as a blogging platform, however, it soon grew wings so as to span an entire variety of websites you can imagine. The main advantages of WordPress that capture the users' attention most are: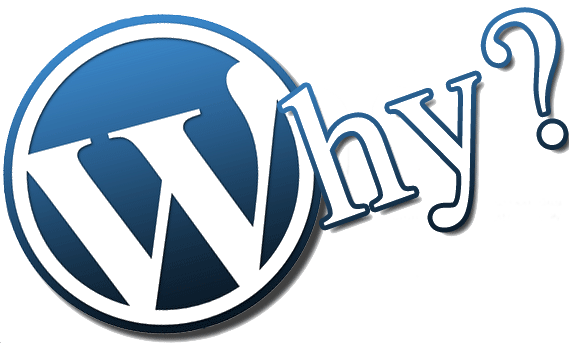 It is easy to use even for the greenest of minds;
It has a strong, global community providing a welcoming place to go in case you got stuck;
It has a gazillion (28 000+) of plugins aiming to extend the core functionality of the platform as required;
It is Search Engine Optimized (SEO) that helps to get high ranking in most search engines;
It is amazingly flexible – in fact any type of website with any complexity can be built with the help of the platform.
WordPress Is Not Perfect
Despite the fact that WordPress indeed deserves a place on most CMS selection shortlists – it is far from perfect either. In its current state, WordPress is lacking too many of the content management features to be the "de facto standard" platform of choice for full-blown websites. Therefore, WordPress can not be recommended as a platform of choice, if…
… if you want the simplest option possible for a website. While WordPress is really easy to use – it's not quite so easy to setup. There's a hosting and a domain name required to be purchased, sometimes from separate vendors. Furthermore, from a huge number of providers you need to choose a theme, then install it and configure it. Just to be able to do this, you need a certain level of tech-savviness, and some programming experience to do this well.
… if you want a maintenance-free website. On average WordPress releases 3 major updates annually. In between, there are about 3 minor updates that contain security and bug fixes. Additionally, all your plugins and themes may also be updated frequently.  Besides, all those website backups, server administration, fighting hackers, and more shouldn't be forgotten about, because neglecting them usually leads to irreversible catastrophes. Overall, WordPress is definitely not the choice for a "launch it and forget it" type of website.
… if you want to design your site, but don't know how to code. In case you want to add something to the header of your site, or a new section to your footer – these tasks require some level of coding knowledge to be accomplished. Some themes will have more options built-in, but if not, get ready to break out the code. Unfortunately, there are no easy answers for this one. You may need to hire someone to help with custom changes if you can't do them yourself.
… if you need an ecommerce website. If you are going to offer a handful of digital products within your website, WordPress might be a good fit for that. However, if a website is going to deal with thousands of products with multiple shipping locations, and other requirements, you should seriously consider either hiring an ecommerce developer or looking into dedicated ecommerce solutions like Magento, which can be integrated into a WordPress website.
Note: If you're searching for an optimal Magento migration tool – the Cart2Cart service can more than help you to go through the replatforming trouble-free. It will automatically do the heavy lifting for you and deliver your store database to the Magento platform in just 4 simple steps.
Well, it's not that WordPress is bad at any of the aforementioned things. It's just not the best choice for every combination of needs and circumstances.
If not WordPress, then what?
When WordPress is misused, websites become a tangle of frayed and buzzing wires. You definitely don't want that. There are many other options serving great alternatives to WordPress that might suffice your needs better. If you're looking for WordPress alternatives – Joomla and Drupal might be the worthy options to evaluate.
Final Wrap Up
WordPress is a great platform for WWW beginners. If you long to express yourself, and just want something you can start with immediately, the platform is the right tool for you. But if the platform fails to cater to your specific needs – there is no harm in trying new software or cms to be opened to other possibilities.