You must have heard this phrase called "Content is the king" in a wide variety of places. Don't for a moment think that content marketing is about the text. So, what exactly is content marketing though?
Content Marketing is defined as a long-term relationship building strategy with your customer by creating highly relevant and engaging content.
The biggest advantage of content marketing is that it is fairly cheap to implement, and if done correctly, it has the potential for great ROI. It also helps improve awareness of your brand to a broader audience and consequently, your online authority and trust among existing readers also increase.
Higher website traffic is almost guaranteed with content marketing. Once a customer falls into your sales funnel by consuming your content, you can sell high-value products and services. So content marketing can also lead to better conversions.
In this guide, we are looking at practical ways to implement content marketing on WordPress in a way that makes it a profitable initiative.
Understanding the Mechanics of Content Marketing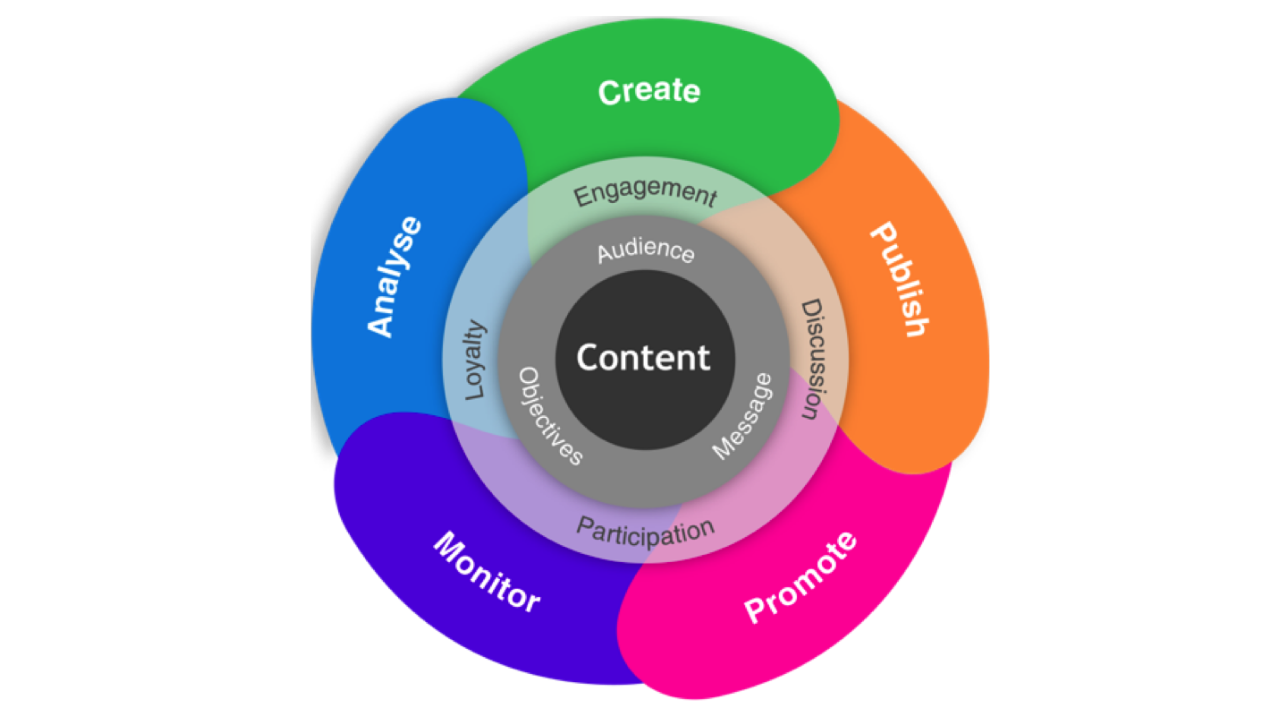 Before starting blogging or even creating a website, you would want to set up your social media channels to promote your content.
Email ensures regular traffic if you can write relevant and engaging email subject lines and content. Email subscribers are considered the most loyal readers of a website. When visitors arrive, you will need an email capture tool.
In the following sections, we will be taking you through a step-by-step content marketing process and provide free plugins that will make the process easy to manage and less frustrating.
You need to build a content marketing strategy
As they say, "failing to plan is planning to fail". You won't randomly start a business just because you can, would you? Similarly, a successful content marketing undertaking requires a solid content strategy that fuels your content marketing efforts.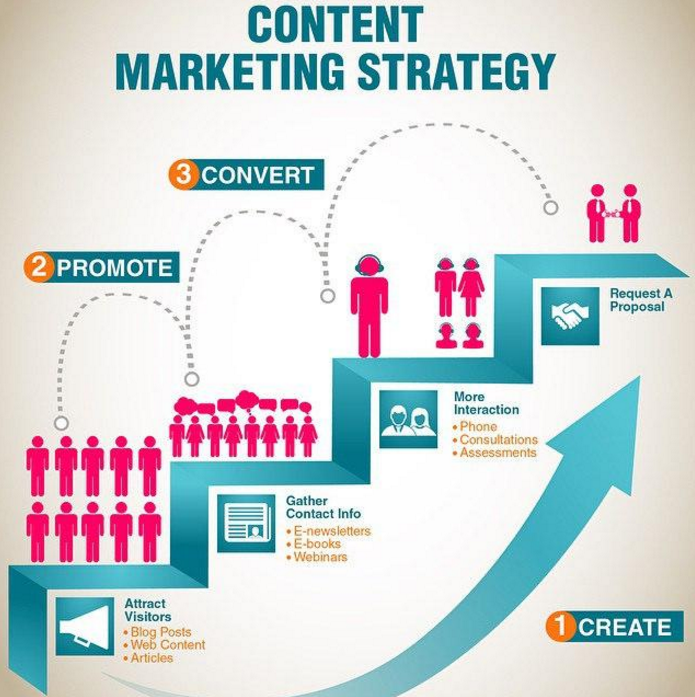 The first thing you want to do is to plan a content marketing calendar. The good market research gives you a lot of insights to help you plan your content calendar. Include only those posts that are highly relevant to your audience.
Having a well-planned calendar helps to find areas for improvement and it certainly saves you from a lot of frustration in case things don't work out. Besides, having the big picture gives you a way to assess your past and future posts.
Plugins for integrating content calendar on WordPress
Edit Flow

: This advanced content calendar plugin allows you to create user groups. The team assigned to work on each content can use editorial comments in Edit Flow for collaboration.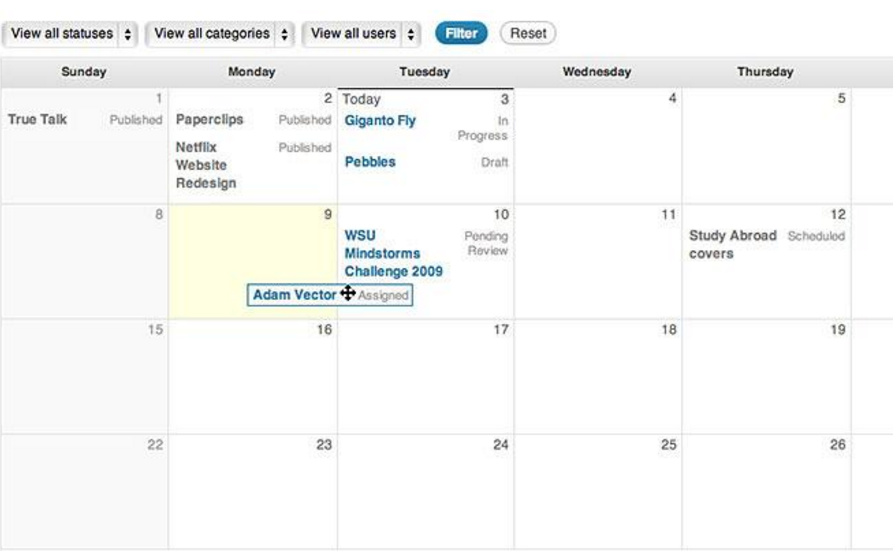 The teams can also define their custom workflow status to each post. Multiple team members can track each post and will receive editorial comment notifications for subscribed posts. This plugin provides options for content budgeting too.
CoSchedule

: It does a lot more than just giving you a calendar for WordPress. You can create and manage your customized workflow and collaborate with team members.

Despite being a paid plugin, CoSchedule is so popular because it offers direct social media sharing and also enables planning of promotions from the same plugin. This plugin also includes social sharing analytics.
Write content that attracts readers like flies to pastry
From a readability perspective, the first rule in writing good content is sticking to one topic per post. Don't confuse your readers by jumping from one topic to another within the same post.
If you find a strong connection between two ideas, write separate posts and link them to each other. This is a good opportunity for interlinking – which is an important factor for search engines to consider your website an authority in your niche.
Your message needs to be relevant and said in a way that users can easily digest. That means no complex and wordy sentences or long paragraphs; nothing pushes users away faster than large, boring chunks of text.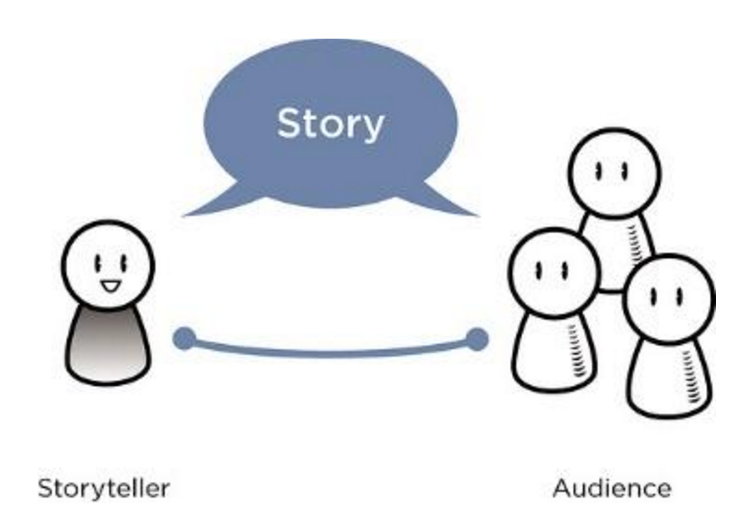 Make sure you weave a consistent story through your post headlines and write content in a sequential manner. All this needs to be done in a style that readers can identify with. For example, if your audience is are teenagers, they will like visual posts and humorous content a lot better than case studies.
Use your Facebook page and Twitter followers to share single images, infographics, or GIFs. These formats are the perfect way to build a brand's online reputation in a short span of time.
Don't be shy in sharing high-quality, well-written pieces written by other authoritative sources. They might get the traffic but it is still going from your page. Short and fun quizzes are also great for driving social engagement.
Ask users for their email address
Why do you need their email? Because that's where your sales funnel starts – and without the sales funnel, you can't make people stuff from you.
Why would they trust you with their email address? Because you promise to share an awesome piece of content for free. For example, a programming website will comprehensive tutorials of popular technologies, a dietician will share a fat loss plan for free.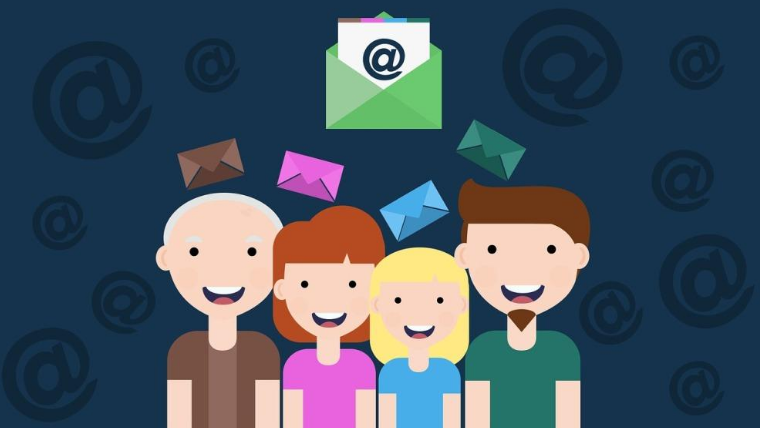 Keep in mind, your content needs to show the exact benefits your users will get from this free piece of content. This is where you need to apply the principles of copywriting. Your CTA (Call to Action) button also needs to be in sync with the copy of your email opt-in popup.
You may use any available website builder but before selecting an opt-in form creation plugin, you should explore the popular options.
OptinMonster

: Using advanced form builder from OptinMonster, you can create popup forms for email subscription that are designed to increase your subscription rates. Create simple pop-ups, header or footer email forms, mobile-specific forms, in-post or sidebar forms and even floating forms too.
Timed-display and scroll-length specific pop-ups can also be built with OptinMonster. You can easily integrate OptinMonster with popular email services like MailChimp and others.
SumoMe

: SumoMe is a collection of small apps; some are free while some are paid tools. These apps are designed to convert your regular traffic into email subscribers, more social shares, and use advanced analytics to gauge the performance of your content.
Some of these apps are:
List Builder

to collect email through lightbox popups and integration with 25+ email marketing services.

Welcome Mat

to display full-screen email opt-in popups.

Heat maps

to see if your users are clicking where you want them to. Internal links, opt-in form CTAs, related posts can be tested using these heat maps.

Highlighter

enables "click-to-tweet" actions for users.

Image Sharer

lets users share images and infographics directly to social networks.
Use social media to promote your website
No one can deny the power of social media. Facebook, Linked, Twitter, Pinterest, and Instagram have become primary tools to carry out social media campaigns for the biggest brands.

Feed Them Social is a versatile plugin that lets you create feeds of your social media accounts on your website. It brings your social content to your website thus encouraging users to follow you on other social channels.
Sending the message via influencers also increases the brand's credibility; you can hire influencers for social media campaigns. Influencers are people popular in your niche who have a social account with 10,000 or more followers.
To encourage visitors to share your content on social media, there are many themes which integrate social sharing without the need for a plugin. But if you do want to go down the plugin route, do check out Social Warfare, Monarch, and Sumo Share.
Inspect to see what's working and what's not
Once you publish your content, analyze its growth to find insights that tell you what works for your audience and what doesn't work. Use this step to gauge an understanding of the tone required in your posts.
You can use Google Analytics to measure all sorts of data about your website. Many email list building and social share plugins also provide analysis of content shared using their plugin.
If you have more than one design in mind and you are not sure which one will work, try some plugins for A/B (Split) testing on your landing pages and your opt-in forms.
Google Analytics Dashboard for WP is a nifty little plugin to integrate Google Analytics with WordPress.
For advanced analytics beyond the basic site visits, Better Google Analytics provides heat maps, ad clicks, YouTube views, page scroll percentage, downloads, and a few other stats.
Wrapping it up
Content Marketing is all about sharing highly relevant content on a consistent basis. Start with a well-planned content strategy and audience research. Use the insights gained in this phase to plan your monthly content calendars.
Use social media to promote your content and continuously analyze the performance of your content marketing campaign.
What tools and techniques are helping you ace your content marketing strategy? Do share your insights and experience in comments.