When it comes to creating and managing a website, there is no place for mistakes. The success of your site depends on many choices you make. One of them, and perhaps the most important is to pick the right CMS. Due to the fact that there are plenty of website building tools, it is becoming a really tough task.
PHP-Fusion and WordPress are two popular and powerful content management systems that are used to build and run websites. But which one will meet your needs and suit you best? Let's look at some of the peculiarities of these two CMS solutions.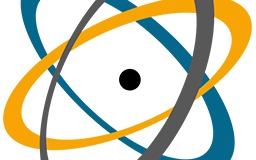 PHP-Fusion is a trustworthy platform used mostly by those, who set up their projects for the first time and are looking for a simple way to do it. This CMS comes with all the necessary tools and features. It is easily customisable, you have total control over the functionality of your site. Moreover it has a good security system and helpful community, ready to assist you in case you encounter some issues. But despite all these characteristics, PHP-Fusion comes with its limits as well. Although this platform is popular among the starters, create and administering a site on this CMS requires a certain level of programming skills.

WordPress is an excellent alternative to PHP-Fusion. WP is powerful and extremely popular in the world of content management systems. It is neccessary to mention that this CMS is a good fit for all types of clients: from newbies to website gurus.
WordPress provides its users with unlimited features and functions. It is famous for its fabulously rich plugin library. There is almost nothing WordPress can't do. Moreover, due to the fact that Google 'loves' WP, your website has more chances to appear on the top of search results.
As you can see, PHP-Fusion is often used by those, who start their projects for the first time and need straightforward functions and tools. WordPress on the other hand is a tool of choice for everyone who needs more than just a simple website. In case you think that have started a site on the wrong platform, there is an attractive option for you to migrate across them. In other words, you can easily transfer all your content from PHP-Fusion to WordPress. You can use aisite automated migration service for this purpose. With this tool the switch will be flawless and really fast.
So, now you know all the peculiarities of two CMS platforms: PHP-Fusion vs WordPress. Your next move is to choose one and take pleasure from you newly baked website.