aisite makes you a proposal you can't keep apart from – become our Partner or join our Affiliate program! This is an exquisite opportunity to extend your service range, grow your business and get an additional profit – all at the same time.
Have you tried to migrate a website manually? I bet it was hard and time-consuming. So the right decision would be to use online services, like aisite. But do you know what the main difference between aisite and other popular website migrating services is? We do care about you – our clients! And we are very grateful for your loyalty.
That's why we created our Partnership program. This way, you can save up to 50% on all your migrations. The more you migrate – the bigger discount you get.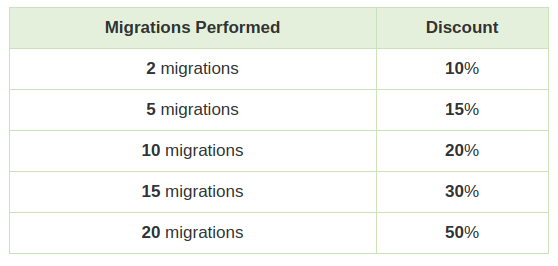 But that's not the only good thing we've prepared for you. If you had a pleasant experience using aisite, you can always share it with your friends, clients, or followers and make money. 
With our Affiliate program, the only thing you have to do is refer your website visitors to our service and get a 20% commission from other people's migrations.
Sounds interesting? Then, don't hesitate! Register as a Partner or join the Affiliate program and receive new perspectives for your business growth!