A few know that besides WordPress, Joomla and Drupal there are some more great platforms which serve for creating an eye-catchy and multi-functional website. TYPO3 is one of these. Written in PHP scripting language, TYPO3 has conquered the hearts of about 80k website owners. And it's entirely reasonable, as far as this platform is credited to be highly flexible and extended by new features without writing any programming code.
Do you know what the motherland of TYPO3 is? 🤔🤔🤔
Being a Europe-originated CMS, TYPO3 is an open-source platform available in more than 50 languages, thus supports publishing content in multiple languages. Thanks to its features such as editorial workplace and workflow, advanced frontend editing, scalability and maturity, TYPO3 is used to build and manage websites of different types and size ranges, from small web individual projects or non-profit organizations to multilingual enterprise solutions for large corporations.
Have a look at top websites which uses TYPO3 and managed to reach paramount success.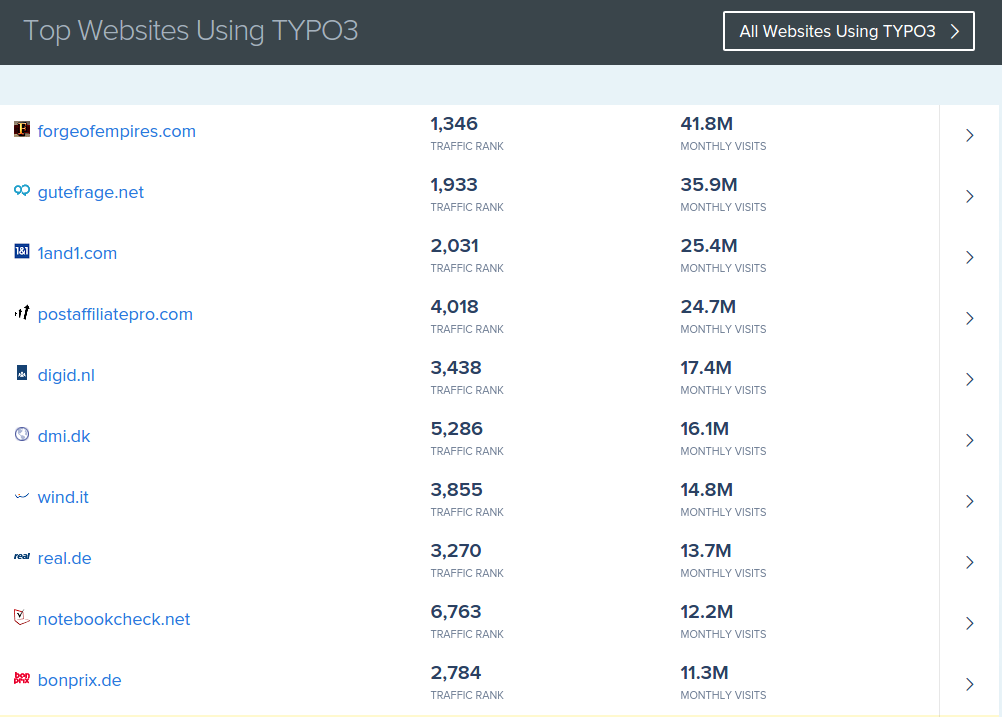 Inspired by that statistics? Keep reading, and you will find out how to migrate your current website to TYPO3 in a fully automated way with no data loss.
Migrate to TYPO3
To start the migration process, first of all, you have to sign up with aisite service. Provide such details as your name, email, phone number and choose a password for your account. You can also log in via Facebook or Google+ account.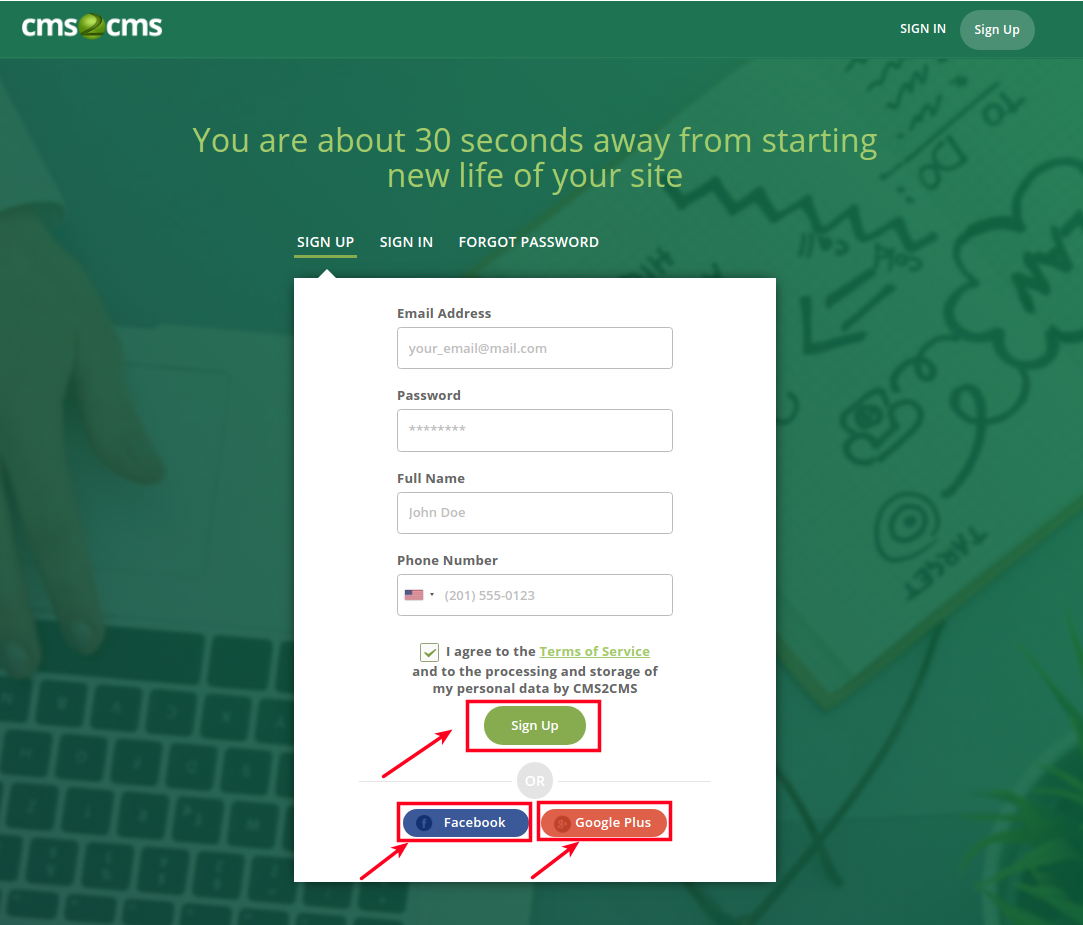 Now, you are to provide the details of your Existing website. Choose your current CMS type from the list and paste the website URL into the provided field.
Note that there are some platforms which require Connector Bridge Installation in order to establish the connection to your Existing website. Here is the detailed tutorial on how to do it correctly. When the connection bridge is installed, press the "Verify Connection" button.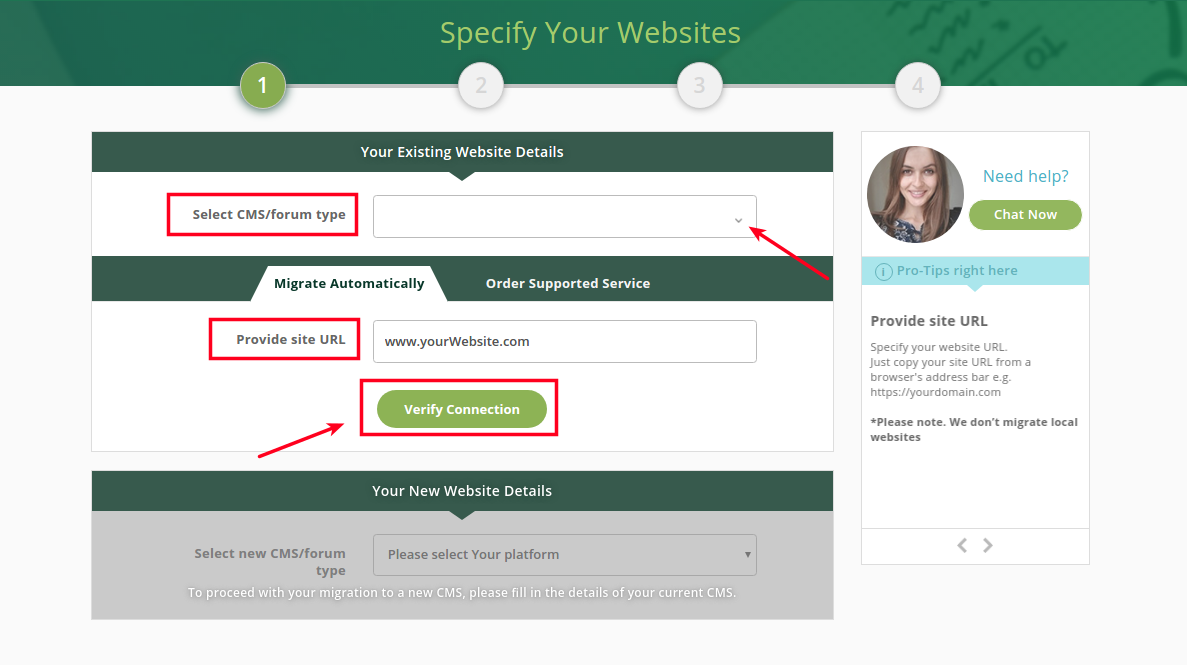 Here you have to specify your Future TYPO3 website details. Select TYPO3 as your Target CMS and provide your TYPO3 website URL.
Establish the connection to your TYPO3 website by

downloading and installing Connection Bridge

. If ready, press the "Verify Connection" button.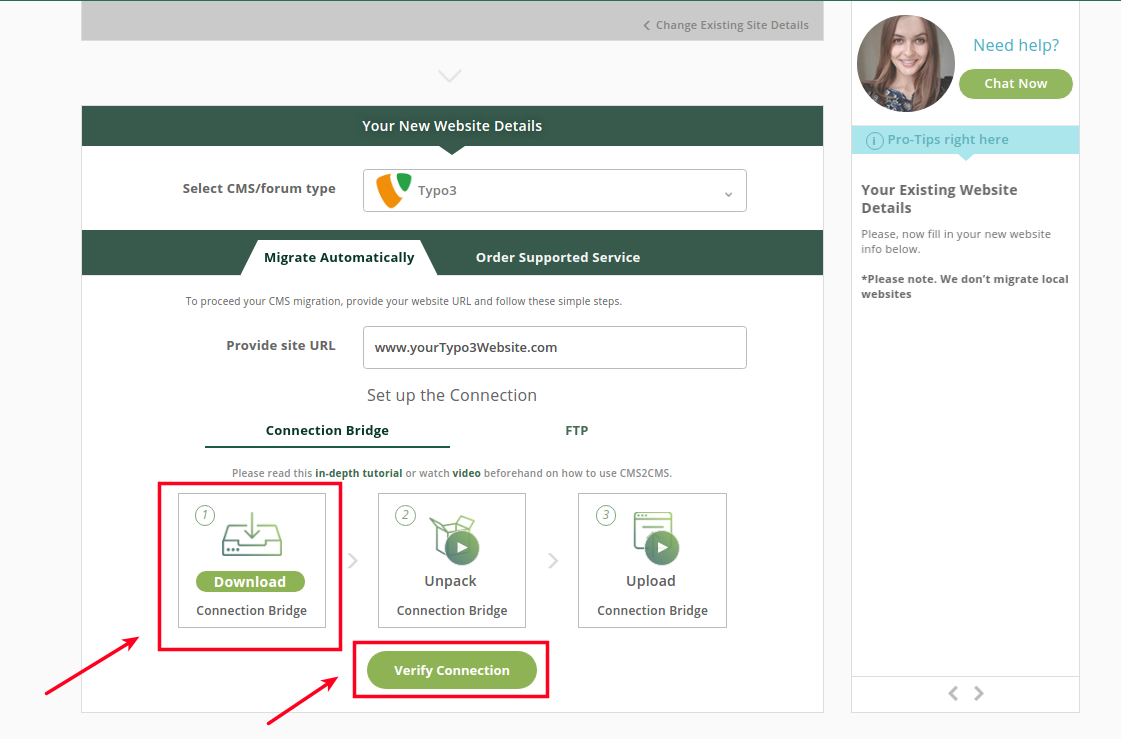 You've reached the Free Demo migration step. aisite service allows you to migrate a few pages to TYPO3 absolutely for free and see how your website will look like on this platform.

Map the content

and choose the additional options you want to migrate to TYPO3. In case you do not need the demo migration, you may skip this step and migrate to TYPO3 straight away.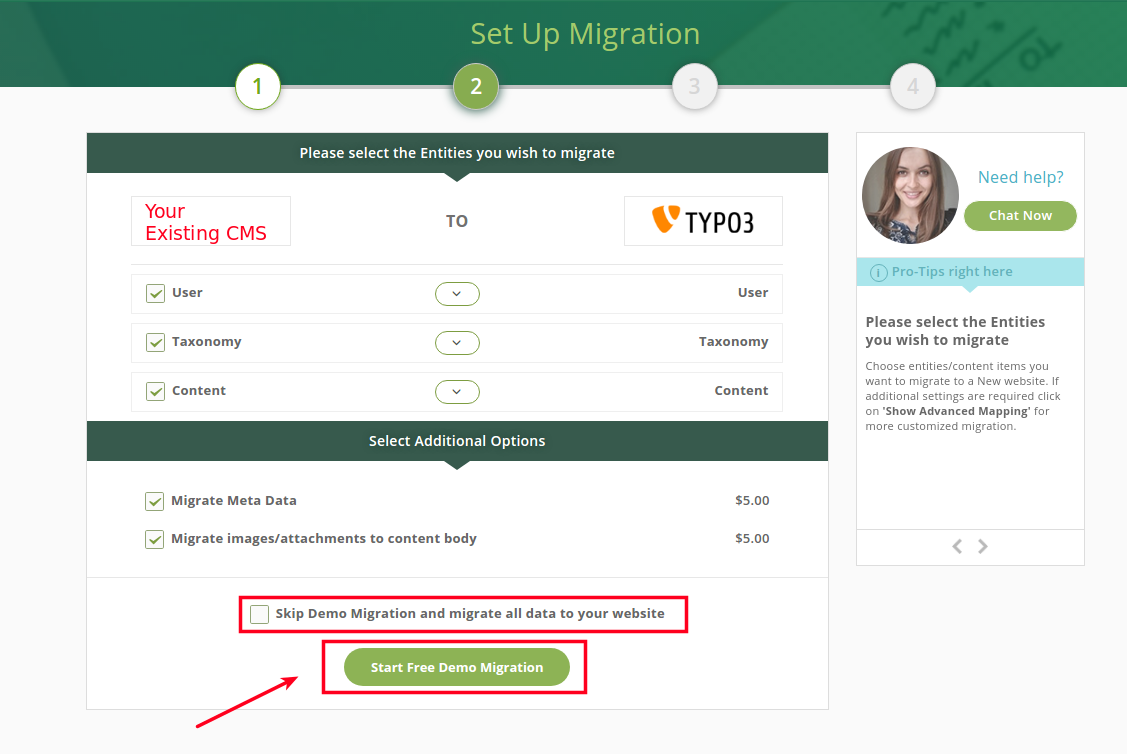 Now, check the Free Demo results. By clicking on the "Details", you will get the comparison of migrated content (how it was on your previous platform and how it's on TYPO3).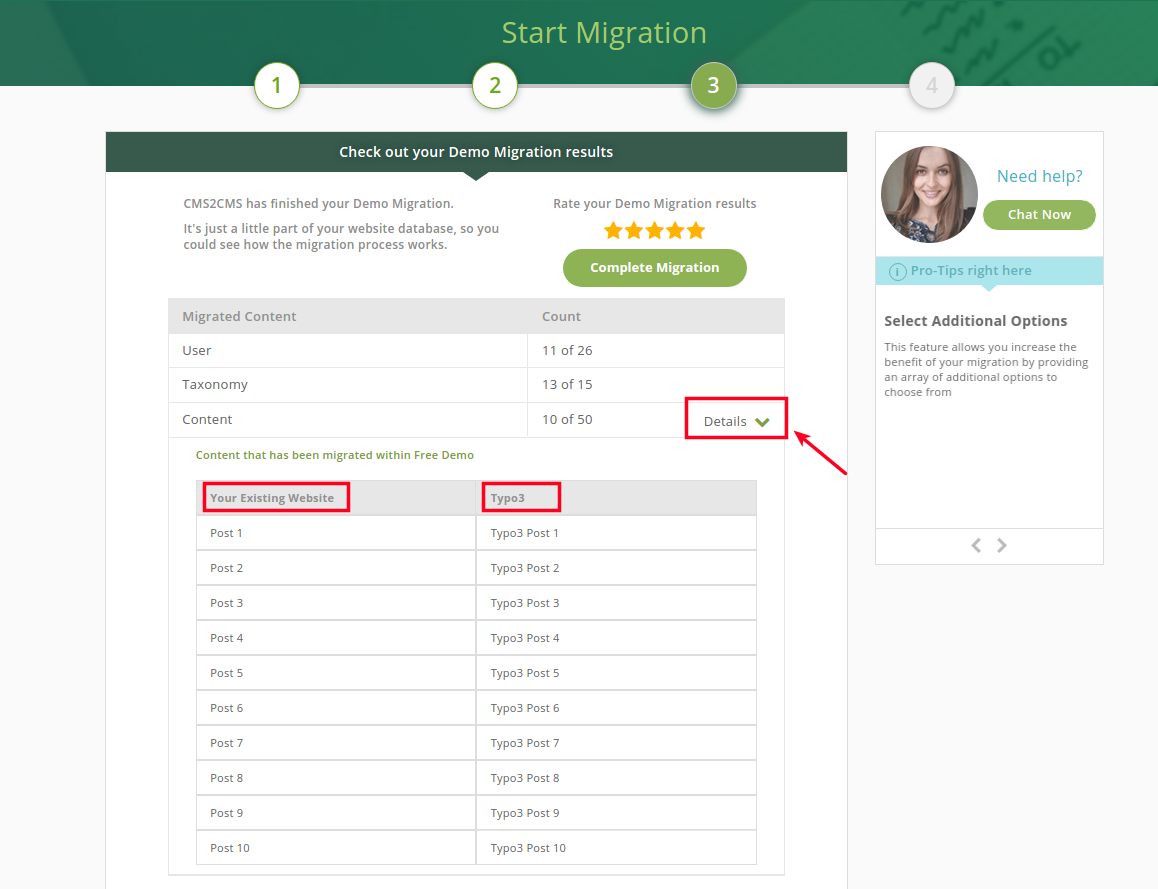 If you are satisfied with the outlook of your migrated website, you can start the complete migration to TYPO3.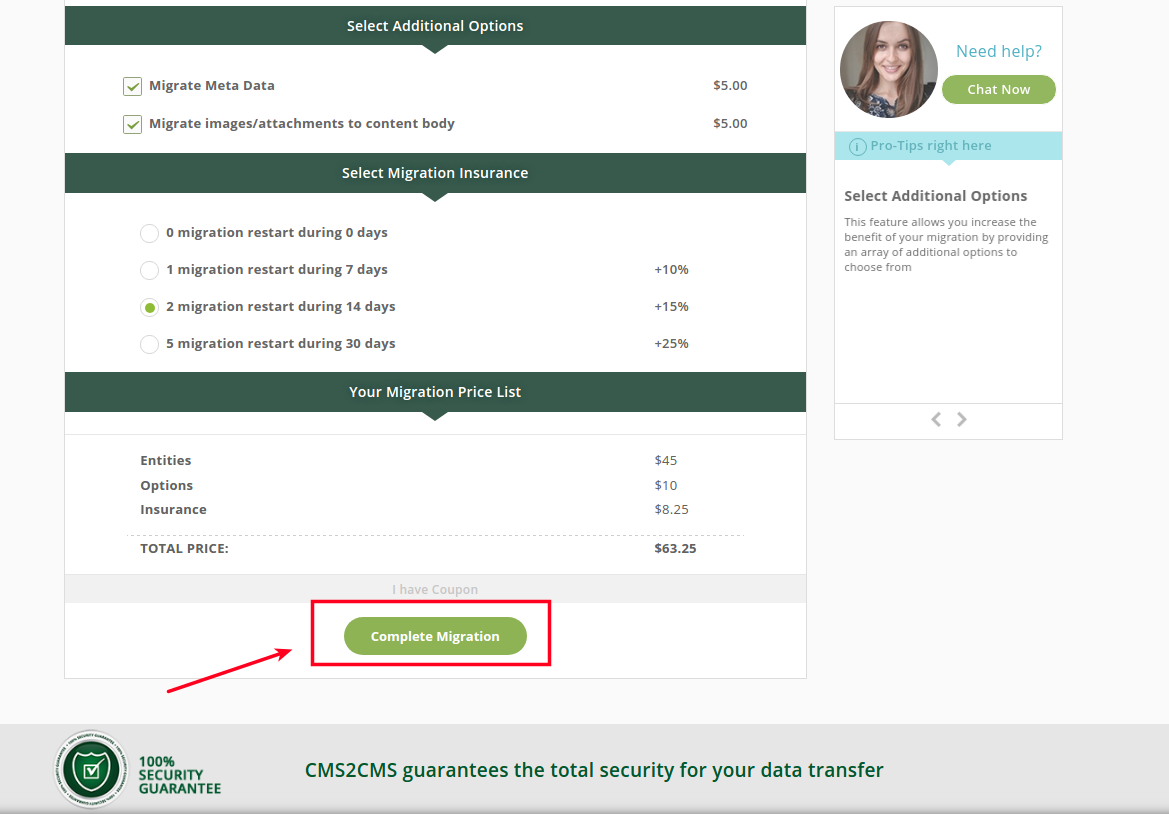 That's it! Your migration to TYPO3 is successfully finished, and now you can check the result.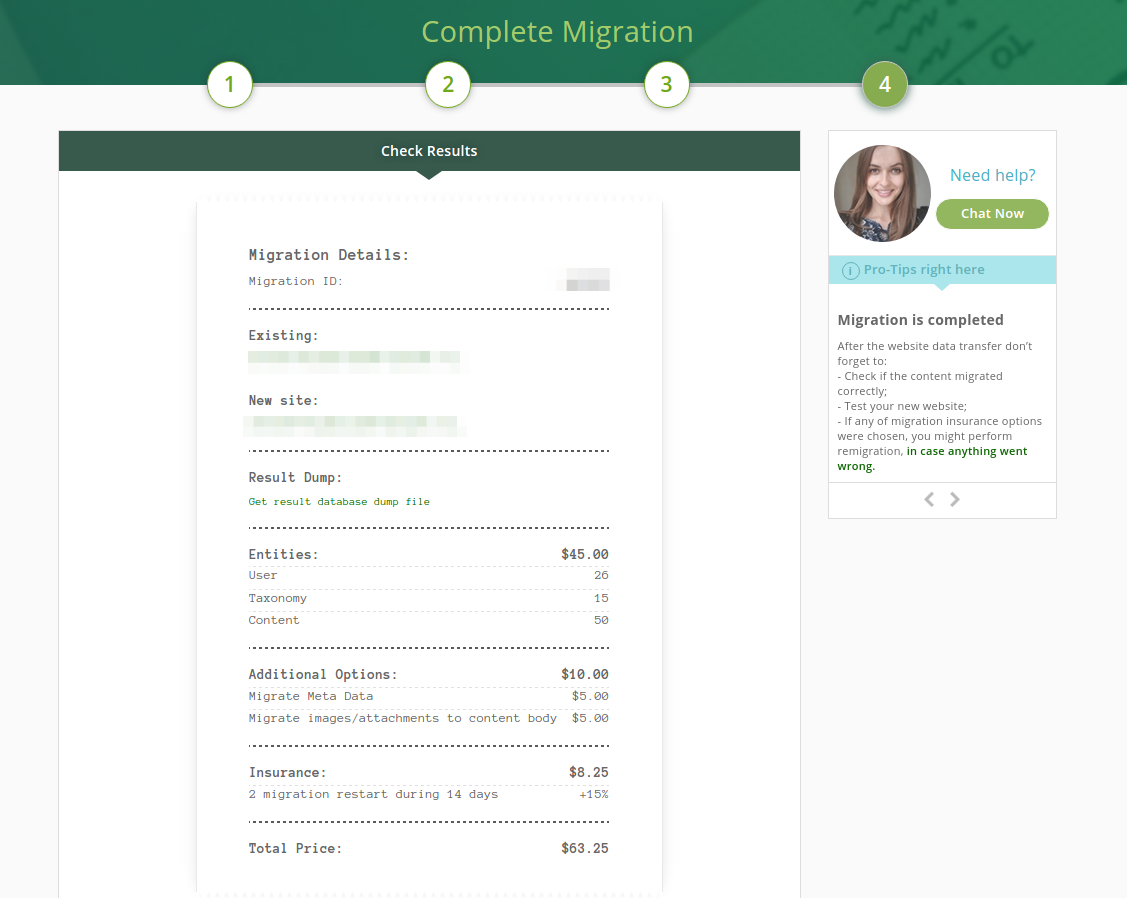 You see that one does not have to be a techie monster to handle the automated migration to TYPO3. With aisite migration service your website can become a part of a huge TYPO3 community in just a few clicks. Not sure about your solution to migrate to TYPO3? Free Demo Migration is there for you!
So don't waste any single moment, give a special coloring to your web project migrating it to TYPO3 in a fast, safe and accurate manner.