One of the crucial questions in web designing and development is choosing the right tool to settle the web project on. WordPress has leapfrogged ahead of Ektron in a number of issues and not for nothing is currently considered to be the lord of the CMS market. Its popularity keeps growing rapidly over the last few decades, with many users insisting that hardly any other CMS option comes close to it.
Providing all the necessary tools to create eye-catching websites and make those websites run successfully, Ektron has earned the love and loyalty of thousands of users all over the globe. Despite all the benefits associated with Ektron, the platform has some limits though (not open-source, poor documentation and support) that make lots of users hesitate whether to stick with the platform. WordPress, alternatively, has proved itself as a versatile and all-encompassing solution capable to fulfill the expectations of coders and non-coders alike. The following are the issues where WordPress has an edge over Ektron: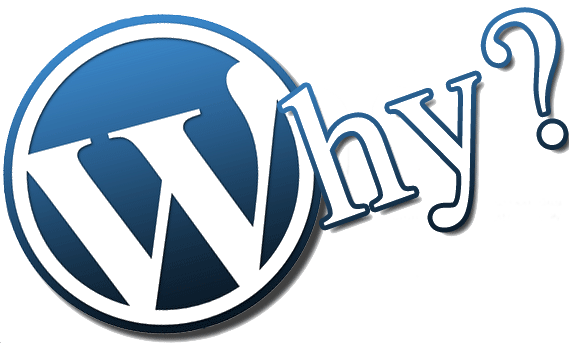 1. It's the most popular CMS solution in the world. WordPress currently rules the web powering more than 80 millions of websites at the web.
2. It's open-source. There are no cost associated with downloading, installing, and upgrading the platform.
3. It's highly customizable. With a gazillion of plugins (about 20.000) it is possible to add any extra functionality to a website.
4. Designed for anyone, not just developers. The platform serves a good option for both average users and experts alike.
5. Lower setup and maintenance cost. WordPress incurs less setup, customization, and maintenance cost in comparison to other open source CMS solutions.
As soon as you've made the right choice to leave Ektron in favor of WordPress – a number of critical issues should be considered about the content. Needless to say that it would be a great mistake to leave the content behind and to rebuild a website from the scratch. Wish to avoid such experience? aisite automated migration service can more than help to save you from all the migration hassles and risks of data losses. There is no need in strong programming skills and experience. All you need is to follow the next instructions one-by-one:
1. Download aisite: Ektron to WordPress Migration Plugin from WordPress official plugin repository.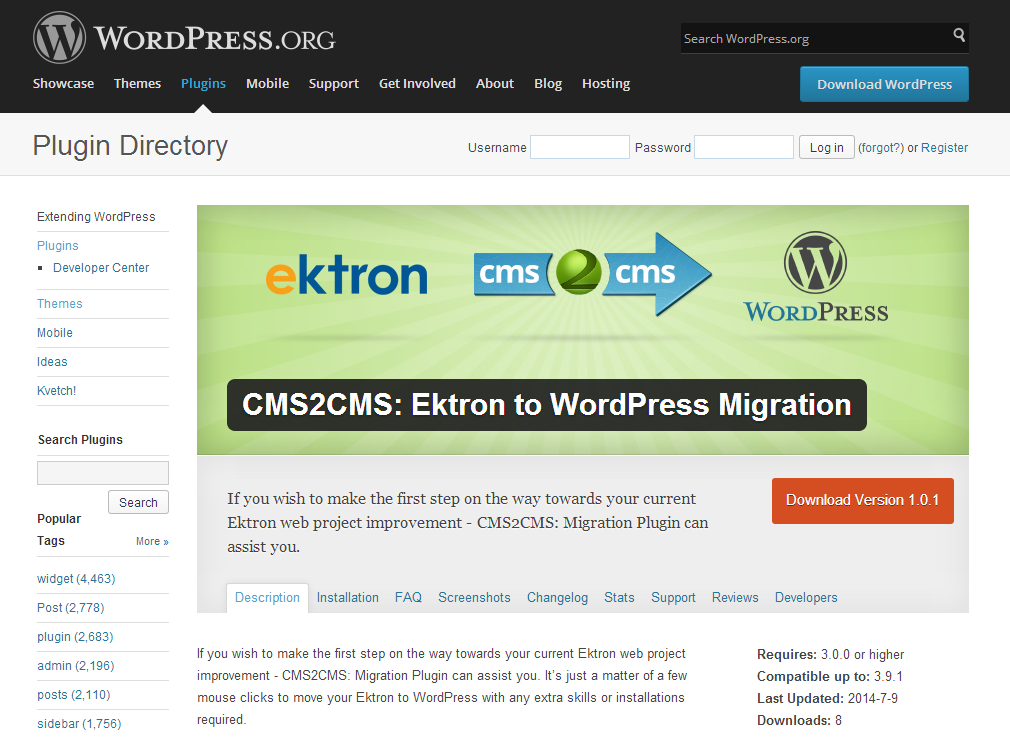 2. Once you've found the plugin as a zip file – extract it to your computer and proceed with the further steps:
Go to WordPress website admin panel, find "Plugins" -> "Add New" and upload the file.
As soon as the file is installed, click "Activate" button.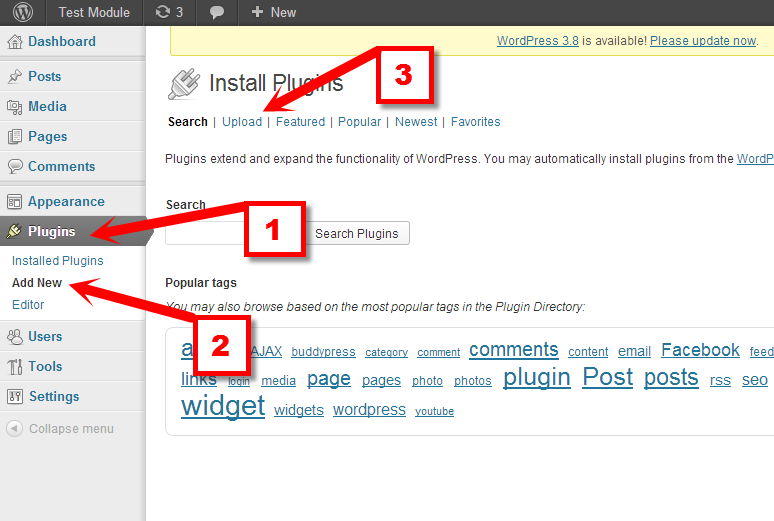 3. Providing your personal information (email and password) you'll have your aisite Account registered.
4. In order to Connect Ektron – just point out its URL address and that's it.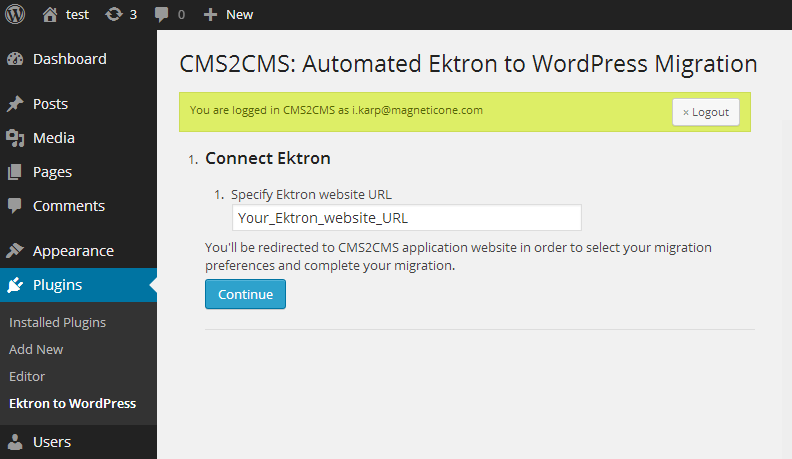 5. Specify Migration Preferences you wish to be converted to WordPress. Note that the service allows to import pages, content images and internal links. Once finished – try free Demo Migration to see the tool in progress and estimate the results.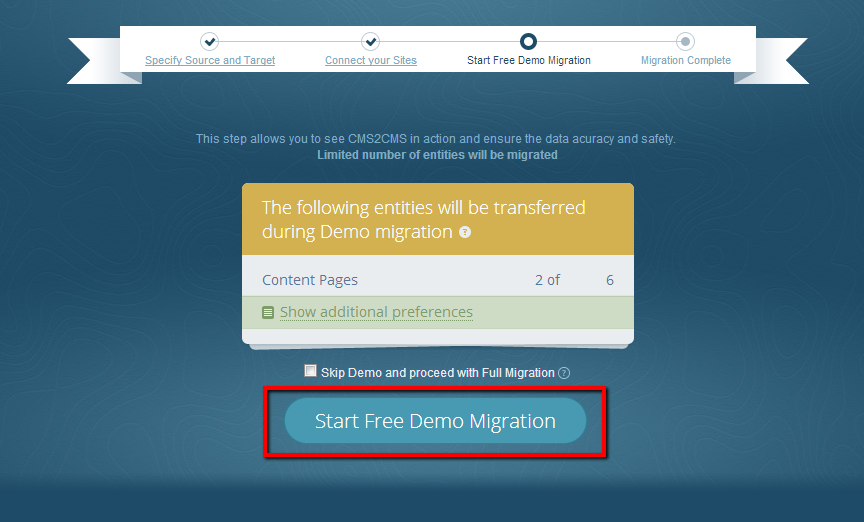 6. If you demo version outcome has totally satisfied your expectations – initiate Full Migration by clicking the matching button.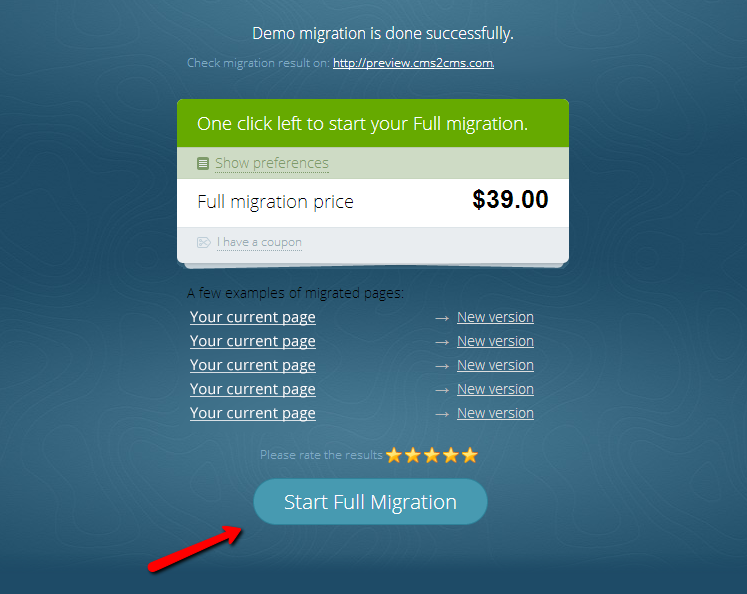 As soon as the migration is completed, you'll have a working WordPress website ready to be used. Test your new website in different browsers in order to see that everything is working correctly. Now you can enjoy your new WordPress web project and make use of all the possibilities that it provides.