WordPress and MODX are two popular Content Management Systems. Each has its loyal user base and the army of admirers. Both WP and MODX are fantastic tools when it comes to website management. However, trends are changing and during the past few years, more and more people tend to make WordPress their final decision.
Highlights of MODX Revolution
MODX Revolution comes with a host of advanced features. Designed to scale large, multi-server environments, this platform also proceeds to include features such as customizable caching and multiple database support (MySQL, Microsoft SQL Server). MODX extras come in handy though CMS has great customization abilities. A better deal of control makes the platform highly versatile in its own right.
Still, MODX Revolution doesn't eclipse WordPress in its ease of use. Steeper developing knowledge is needed for modification in relation to customer needs. In contrast, readymade plugins and themes make WordPress one of the simplest no-fuss platforms online.
MODX developers used to imply that a platform's security system wins hands down. The most noteworthy argument to point out a different position is the MODX Revolution (all versions at or prior to 2.6.4.) critical vulnerabilities on July 11, 2018.
Jay Gilmore, a Customer Success Director at MODX Cloud commented on the situation: "These issues are critical in nature. It is possible for attackers to compromise the website or deface or delete files or directories".  
No software is 100% secure, and WordPress is similarly a common target for hackers attacks. Fortunately, there are plenty of excellent, both free and paid WordPress plugins. Therefore, we want to remind you about the importance of website backup and Top 5 Backup Plugins for WordPress users.
Moreover, recently aisite, an automated website and forum migration tool, added migration from MODX Revolution to the list of supported platforms. Keep reading and find out the smoothest and fastest way of website transfer!
Easy MODX Revolution to WordPress Migration
You may do it yourself and transfer all the content manually, or hire a developer and pay for his work. But one of the most established and reliable ways of content transfer is aisite automated migration service. Using it, all your MODX Revolution content will be migrated to WordPress within 15 minutes in a fully automated way.
Keep going and learn six steps of the easiest way of MODX Revolution to WP migration!
Step 1
Register a aisite account, or in case you've already used the service, log in. You are also able to sign in via social media such as Facebook or Google+.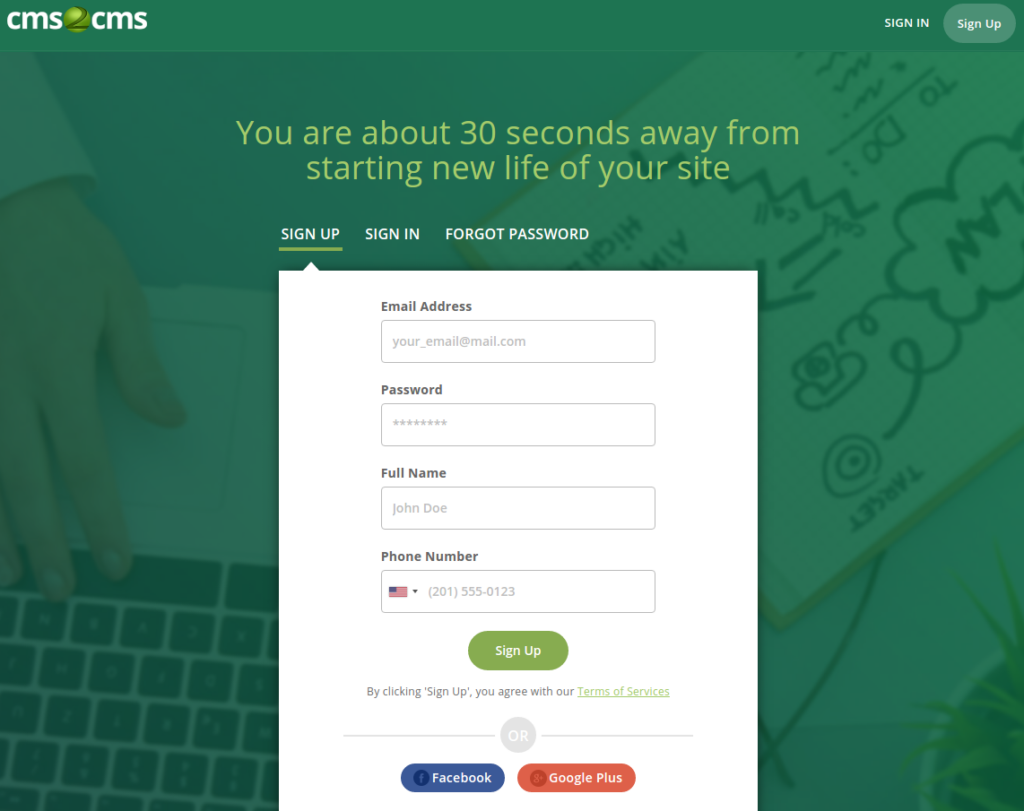 Step 2
Choose MODX as your Existing platform and specify the website URL. Please read this in-depth tutorial or watch video beforehand on how to use Connection Bridge. Press "Verify connection".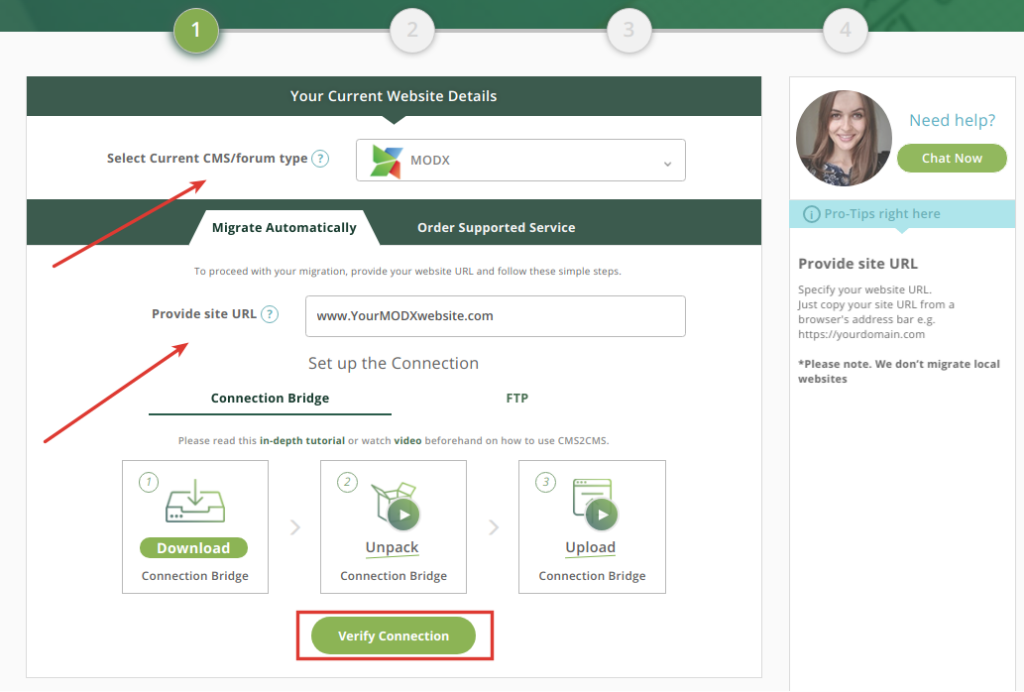 Step 3
Сhoose WordPress as your Target CMS platform and provide its URL. In case, you don't have your WordPress installed yet, you can try Migration to aisite Test Site.
Now, you have to establish the connection between your Existing and New websites. To proceed with your migration, please read this detailed guide to Connector Plugin usage or watch the video beforehand.

Step 4
When the connection between your websites is set, select what data you want to be transferred to your New WordPress website. Choose the entities you wish to be migrated and additional options if needed. After that, you can run Free Demo Migration to estimate the results first.

Step 5
And, the only thing left to be done is to complete the migration. Select the additional options needed, choose the migration insurance, check how much it will cost and get the migration going, by clicking the "Complete Migration" button.
If you have the discount coupon, you'll be asked to provide the code to get the discount – just use 'I have a coupon' option for that.

Step 6
That's it! Now you are a happy owner of WordPress-powered website with all your MODX Revolution content on it. Check the results!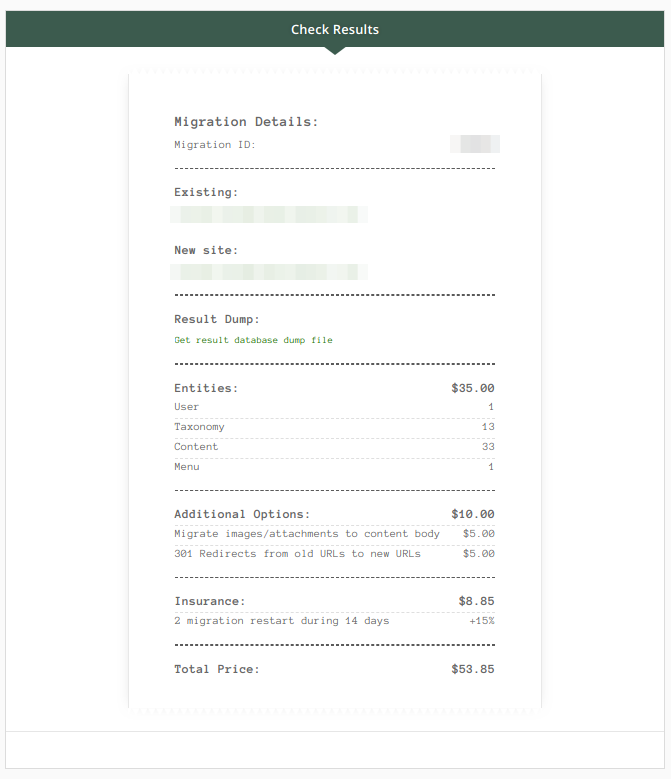 Can it be easier? Finally, when you are fully armed with all the necessary information concerning the MODX Revolution to WordPress migration, it's high time to act. Make your choice and enjoy your new website with aisite service! Move your content items smoothly – save your time and leave the migration hassle behind!
We love your comments and appreciate the time that readers spend to share ideas and give feedback.
Don't forget to follow us on social media! 😉