Simple Machines Forum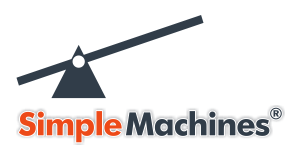 is an open source software that allows creating websites, where people can discuss different subjects without problems. SMF is simple to use, and even the person without special skills can manage forum easily. Also, there are a lot of modifications that will help you to extend your website functionality. It's a free open source platform, so you don't have an individual support and should look for all the necessary information by yourself.
In contrast to SMF, vBulletin gives you a possibility to create and manage blogs, forums, post articles. Unlike to SMF, vBulletin is a commercial platform and you must buy a license to use it, but in this way, you will be able to develop your site more professionally. One of the distinctive features of vBulletin is that you can post a message even if you are offline by just pointing the time of publishing. Also, vBulletin has a great support team, which will help you any time. So, if you look for something simple you should choose SMF, but if you want to make your forum board more powerful and professional you should definitely go for vBulletin.
Finally, if you decided to use vBulletin as the basis for your forum and now you are looking for a way to convert your SMF to vBulletin, check up aisite automated migration guide to make your switching like a breeze.
Easy Step-by-Step Guide on How to Make SMF to vBulletin Migration Painless
1 Step. Create an Account or Log in via Social Media.
It will take no more than 5 minutes to register on https://aisite.ai/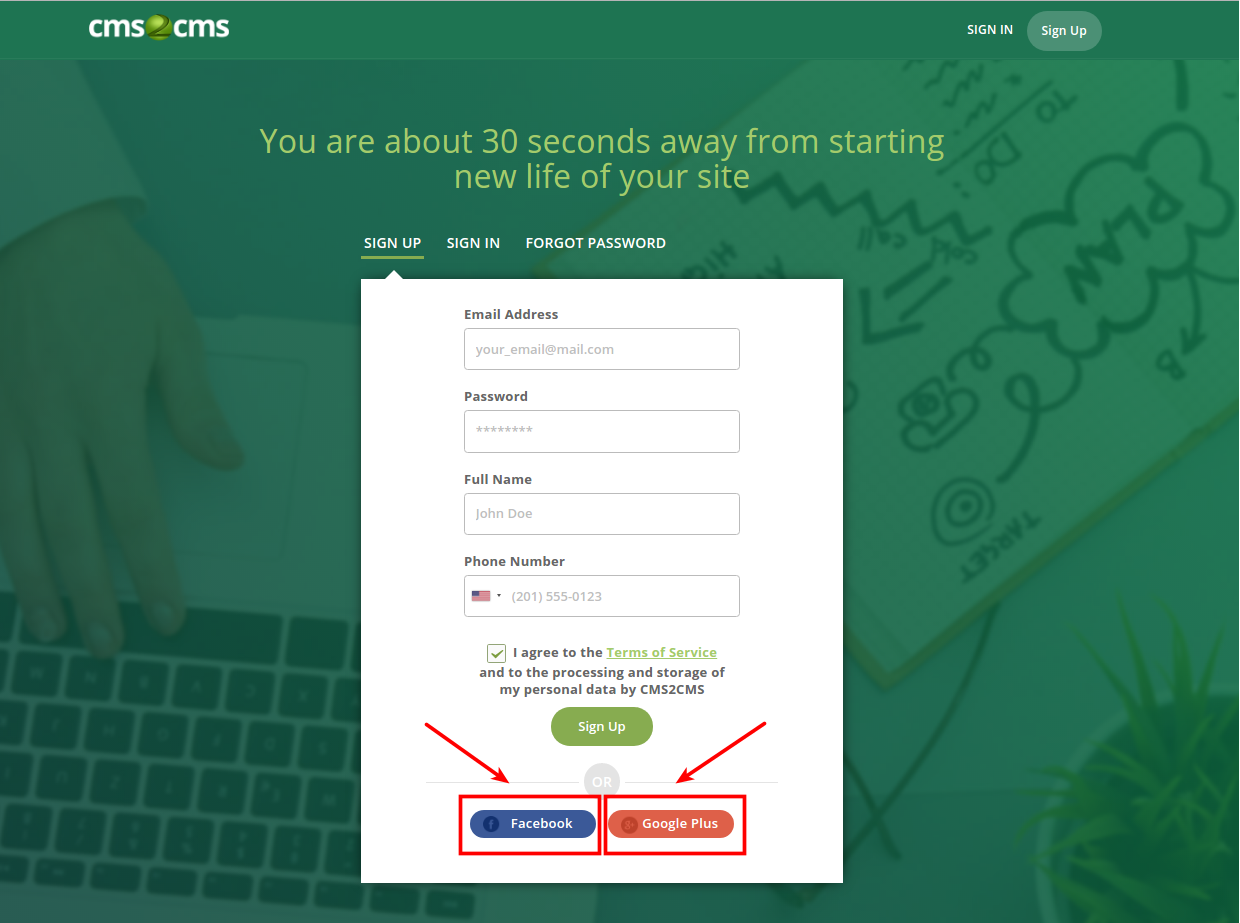 2 Step. Provide your Existing Forum Board Details.
Specify the platform of your website and type its URL.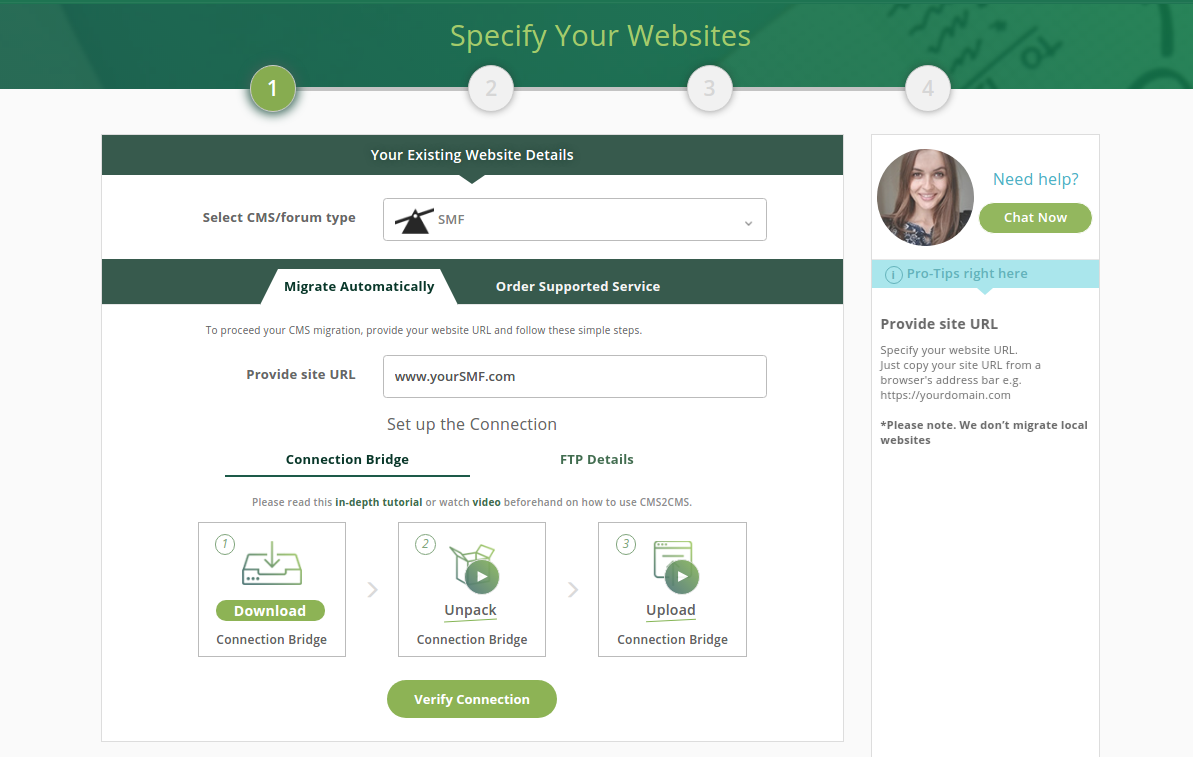 3 Step. Establish the Connection to your Existing Forum.
You should download the bridge to gain access to your discussion board.
Extract the folder from the zip file.
Connect to your SMF website via FTP client software.
Within the FTP dashboard, copy the "aisite" folder and paste it into the root directory of your SMF website.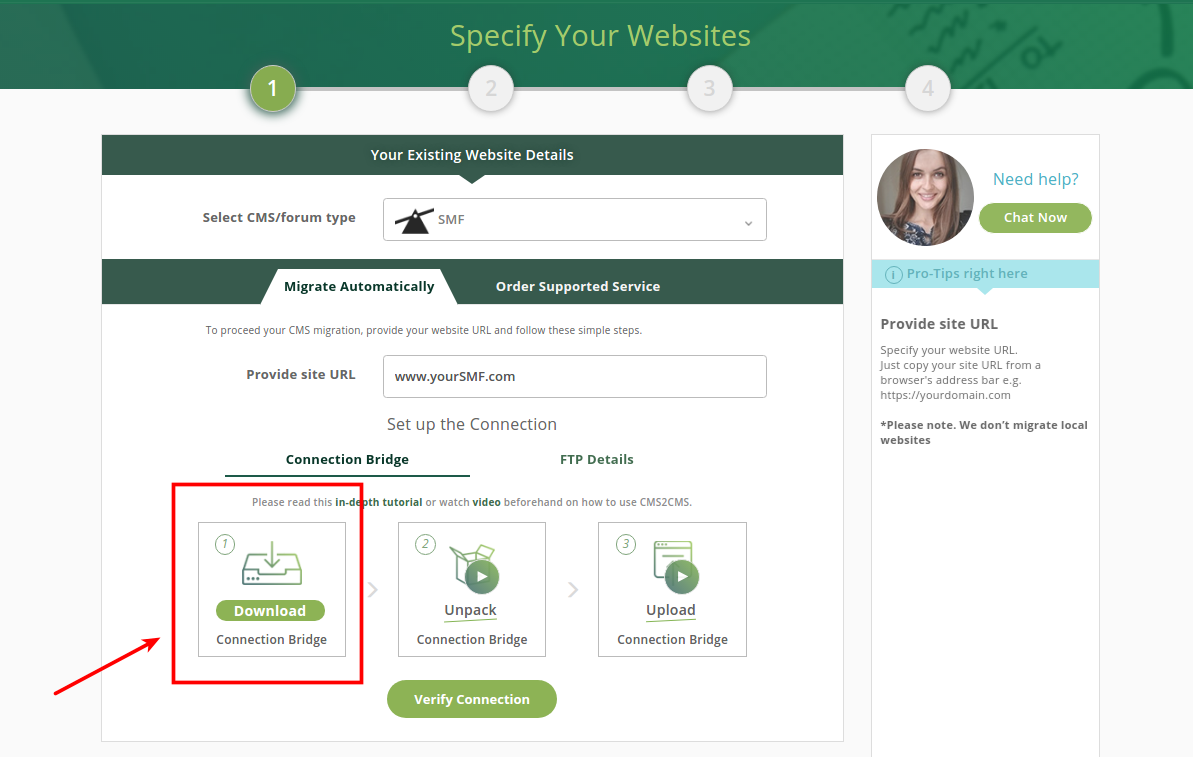 4 Step. Choose Your Future Forum and provide its Details.
Specify the platform of your future forum board and type its URL.
P.S. Establish the Connection to your vBulletin forum the same way as you did in step 3.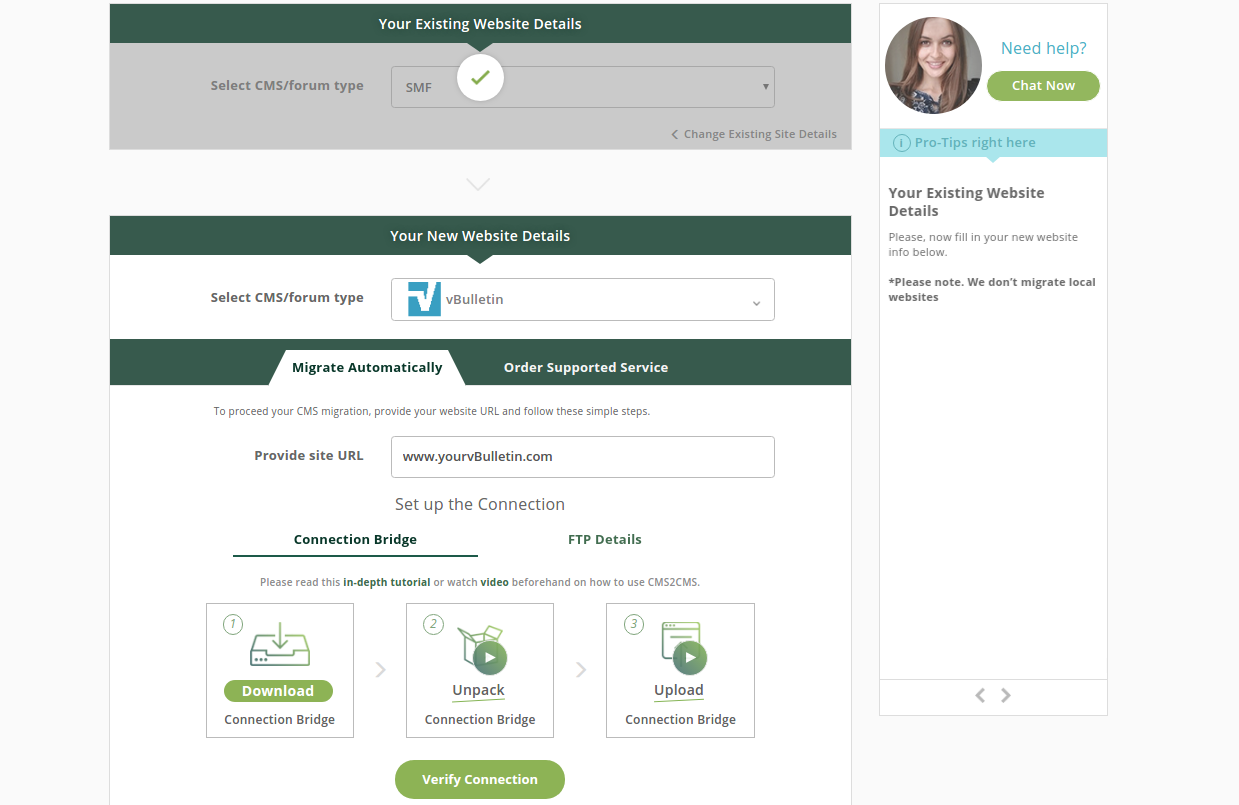 5 Step. Try Free Demo to See the Service at Work.
Select the entities you are going to migrate and additional option if needed.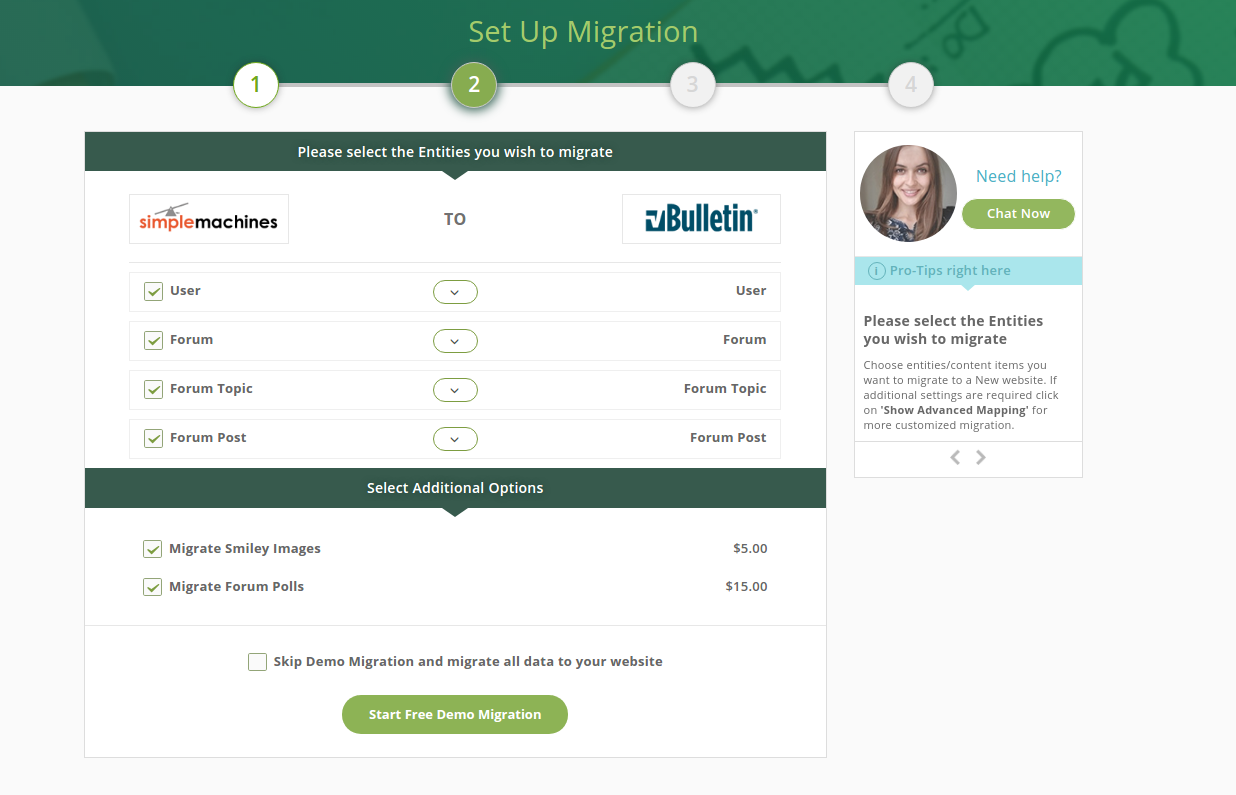 aisite will migrate 10 pages of your site from SMF to vBulletin in just a few minutes. And you'll be able to check the result right after the demo will be complete.
6 Step. It's Time to Start Full Migration.
Start your Full Migration right now and transfer all your forum data to your dream platform. The data will be converted from SMF to vBulletin fast and without any losses.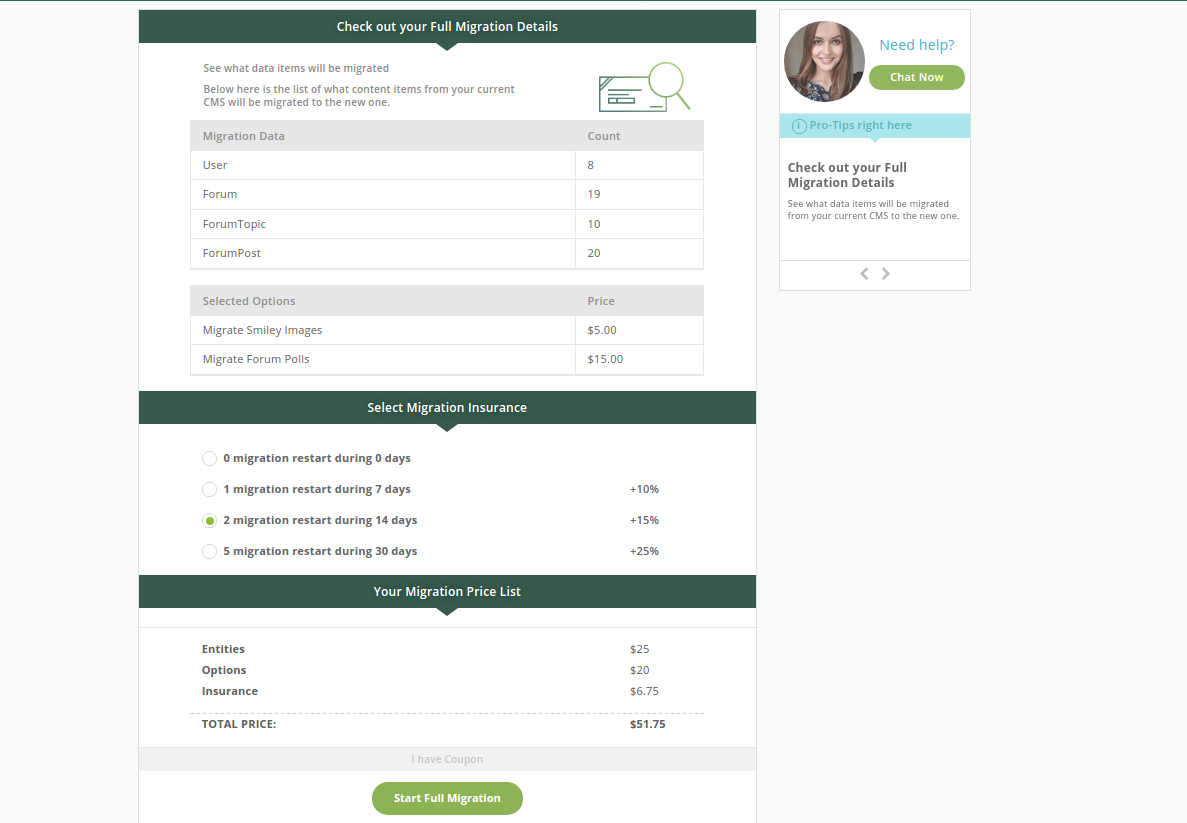 Don't waste your time! Launch Start Free Demo and you will see that aisite will move your content from SMF to vBulletin easily and fast.
P.S.S. Entities that will be transferred to your new vBulletin website in a fully automated way