Congrats! Yes, you are worth some praise for reading this post. Well, not really for reading – rather for being the lucky person to require the information in it. In all probability, this means that you're making progress with your venture and your online presence is growing, which is excellent news.
No matter how many WordPress websites you're running – fumbling around with their access credentials is annoying and very inconvenient. But if you have more than five websites and you need to update content and visit all of them on a daily basis, this just can make you go insane. Luckily, there are quite a few tools made to take this burden off your shoulders and make managing multiple WordPress websites a sheer pleasure. It should be mentioned, however, that most of the tools we're going to dwell on are paid, but don't fret – take the time to see what you'll getting and how much you'll pay for it before making your decision. So, let's get going.
ManageWP
If you run under 5 websites, this software might be just what you need since you won't have to pay for the basic features. But this is just one of the advantages of ManageWP, so let's take a detailed look at it.
A huge benefit of this tool is that you'll only need to remember your username and a password for ManageWP account – and get access to all of your sites as soon as you add them from your ManageWP dashboard.
This online service features a clean and intuitive interface that lets you easily access the admin dashboard of any of your WordPress websites by simply choosing if from the list. Also, you can add posts, install plugins and themes, run security and performance checks and handle updates with one click and for free, provided you've got no more than 5 sites (subdomains don't count, which is good news).
If you need more features, ManageWP has premium plans that are very re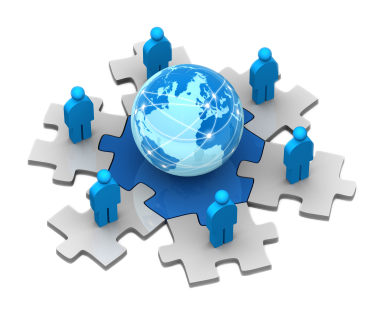 asonably priced and tailored for the needs of various end users. Advanced options include backups, website cloning, Google Analytics integration, SEO analysis, keyword rankings tracking etc.
ManageWP is one of the most popular services for running multiple WordPress websites. But don't fall for the popularity – take your chance to try it out for 30 days of trial period, including all the advanced features and then make your choice.
CMS Commander
The feature set of this tool is rich and it is definitely worth your attention. CMS Commander provides you with an easy access to all your websites, however you don't get to see the usual WordPress dashboard, using only that of the application.
Similarly to ManageWP, it is free for up to 5 websites, and the major features include one-click updates and admin access, content, comments and users managing within its dashboard, uptime and pagespeed monitoring, Google Analytics, SSL and even article spinning (which is a disputable benefit since this practice can get you a penalty from Google).
CMS Commander is worth attention for people dealing with affiliates and ads on their websites due to the ability to integrate affiliate networks and insert ads right from its control panel.
For more sophisticated demands, there are very useful features that can save you lots of time like bulk installing plugins and themes, copying site and plugin settings and website cloning. There is also an ability of bulk posting, but it's not recommended to ever do so.
All in all, this service looks like a good choice, but make sure you won't be tempted to use content automation features that can play a bad trick to your websites.
MainWP
The uniqueness of this tool is in its open-source nature. It also means it is free with no conditions and limits.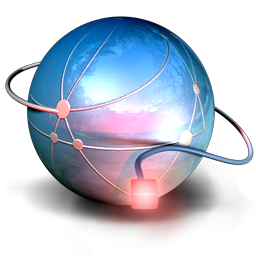 But that's not it with special features. MainWP, unlike other similar applications, is hosted on a client's server, so you need to install it on one of your WordPress websites. Some users take it as a disadvantage, not willing to create additional load for the server, but in the end it is you who's going to decide.
With MainWP, you'll be able to manage your posts, comments, users from a single dashboard and bulk install plugins and themes. It also offers a convenient system of auto-backups, and upgrades to save your time.
Instead of offering advanced options, like website cloning and Google Analytics integration in the form of a pricing plan, MainWP presents them as extensions that you purchase for a one-time fee and then can use for all of your websites. There are over 30 extensions to add the necessary features to your WordPress manager, which is convenient in order not to overload your app with extras you don't need.
Final words
All of the abovementioned solutions are very decent and are sure to be great helpers in running more than one website on WordPress. But picking one just by description is tough. It would be best to try all of them, which is not going to cost anything, and then stop by the service that will best suit your needs. If you've got more good recommendations or would like to share your opinion about the tools in question, we'll be happy to see your comments below.
Willing to test out the advantages of WP CMS for free? Try out the aisite automated migration tool and proceed the switch within several light minutes.