Everyone aims to be ahead of the game. So, it is while you run a website. Everlasting race to be at the top of SERPs and get the whole world know about your web project turns to be the highest priority. So, how to get that desirable place at the search engines ranks? Let's engage into personalities – how to make your Joomla website SEO friendly?
First of all we will mention some, the most important SEO  phases which have to be implemented not only specifically for Joomla.
Traditional SEO Phases
This is actually a general SEO steps for all website, moreover, All the fUrther actions won't be effective without them at all.
Before you start to post a content, analize the searches of keywords or information you are going to submit. As the result you create a content according to this keywords. If you choose  wrong keywords, all the further actions will be worthless. Define is the first and one of the most important steps. It is also important to have the same domain name as it is the most appropriate way to define the relevancy of the keyword.
Make all decisions concerning the structure of URL before you fill out the website. At the same time try to avoid deep link structure, stop on average 2 level deep, for instance, http://yoursiteurl.com/blog/yourpostcategory. Otherwise, you will make your webpage less visible for search engines.
When we talk about meta-data, it comprises meta-title, meta-description and meta-keywords. Meta-title is the most important item for SEO and can not be longer than 60 words. To set up title for Joomla, there  are  extensions, but we will back to that later. If you do not put the meta-description, Google will take a part of the text from the page, which at the end will look messy. Basically, this is must-have for websites for good SEO. Use 2-3 meta-keywords.
Google or any other search engine cannot see an image or index it, but it reads its properties. That is why it is great if you use an image with an appropriate name and add an alternate text.
Avoid them as much as possible. If there are some of them it negatively impact website ranking and SEO. Better solution is to create custom 404-pages for your templates.
Joomla SEO Basic Tips
So far, we have inspected a couple of the most important SEO steps or phases which should be done. However, it is worth to mention that Joomla is not that SEO-friendly and  you will need some specific skills and adopt some secrets, Joomla SEO tricks.
Search Engine Friendly URLs (Joomla SEF)
Make sure you set the "Search Engine Friendly URLs" and "Use URL Rewriting" options.  Go to  Joomla Global Configuration and enable "SEO Settings".  Now all the meaningless words from your URL will be replaced with the alias from the menu and the parts /index.php/ will be removed from the URLs.
Erase "/images/" From Your Robots.txt File
This is one of Joomla's thing. After Joomla installation,  Robots.txt file is automatically generated, which will include the disallow rule for the images directory. As the result search engines won't find or index your image folder. To solve this, you have to remove the "image" line from your robots.txt file in order to make Google generate not only content traffic, but image as well.
When it comes to Joomla duplicate content is a huge problem and optimization killer. Search engines can't determine which part of content is the correct one and which one should be indexed and consolidate it with the link credit, as the result the overall page's ranks will decrease. A lot of duplicate content can also be cleaned with the extensions, but we will back to it later.
Joomla SEO Extensions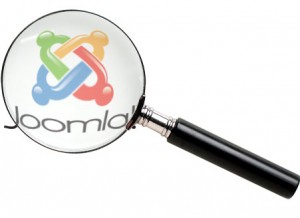 Now, we have covered some significant SEO phases and tips for Joomla website which you should take into consideration. Nevertheless, there are a lot of Joomla extensions which will help you to assist with SEO and build a strong and SEO-friendly website.  So, lets go through these three popular Joomla SEO extensions.
This is an extension which is easy to configure and which allows to take care of SEO granularly. With this extension,  you will configure and customize your site SEO; make SEO-friendly URLs,; control all 404 pages and implement 301 redirects. Do you remember the hint on extension for meta-titles setup and duplicate content removement from a passage above? This is the extension which can clean up the duplicate content and set up your relevant title.
Free Joomla extension which is probably the best component for website sitemap generation. Once you create the sitemap, simply go to webmaster tool, submit it and voila the search engines index your site appropriately.
These extensions are somehow similar to SH404SEF. A powerful component which will take control over your website SEO:
rewrites original Joomla URLs to make them readable;
improves your overall Joomla site SEO rating;
configuration options for automatic URL generation;
has Google Analytics connector, and many many more.
The conclusion
Taking no heel that Joomla is not the most SEO-friendly CMS in the world, there is the guarantee to get to the top rank in search engines, in case you set up SEO properly. In combination with all the preferences of this CMS, it is a great solution to have your site being powered by Joomla. In case you have a website on another CMS, but would like to move it to Joomla, do it with automated migration service aisite. You will be provided with the simplest and the most accurate transfer to Joomla.