While speaking about changing your CMS platform, you must admit, the procedure is one of nervous wrecking. It wasn't an easy matter when you had started your website from  scratch, trying to get more traffic, attract your audience, etc. Everything took lots of efforts and time. Thus, in order to make your switching free of hassles, we offer you to have a look at this infographic that will set the record straight.
Find out what are the preferences of one CMS platform over another, go through the migration checklist in order to make your Joomla to WordPress migration simple and effortless.
Check up Items that are Moved from Joomla to WordPress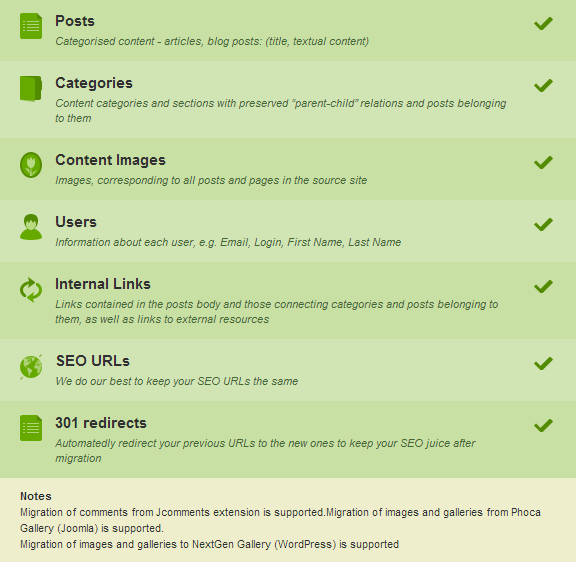 Don't waste any moment, start your free Demo Migration, and leave all the migration hassles behind. aisite will migrate your Joomla to WordPress automatedly almost in no matter of time.