All the dedication of this post goes to categories and tags, and how to move them from Joomla website to WordPress. Who is going to provide you a useful tip in this? Right, aisite.
First of all, let's clarify what is a category and what is a tag.
Category – groups and determines what your post is about. Using categories makes it easy to find what type of info you're looking for.
For example, you've created a music-related post. Accordingly, you'll choose such categories like Music or Art, not Computing or Science.
Tag – provides specific info about your post within the category you've selected. Let's continue with music. Consider this: your post is about jazz band which is in the Music category; thus you can add such tags: jazz, band's name, guitar, piano, improvisation, etc.
During CMS migration, it's important not to forget about these, since you'll have to create categories and tags to each post all over again, which will take you a lot of time.
Before Joomla to WordPress migration, let's see how categories and tags look in both of CMSs.
Categories
WordPress
Right after you've logged in your account in WP, you can create a new category with all the further details and then add a post under the current category.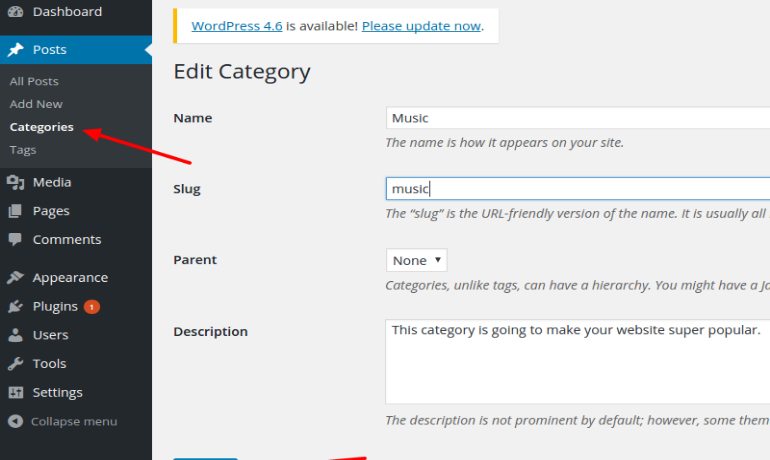 Post under created category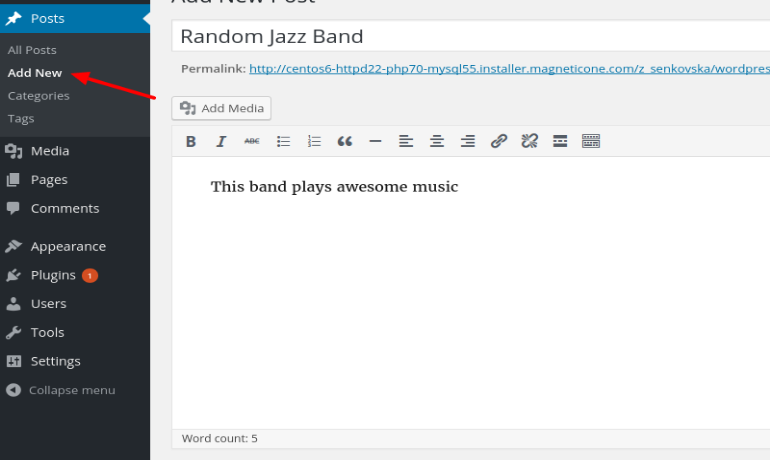 Joomla
In J! everything is different but as easy as in WP. Reach a "categories" section from your control panel: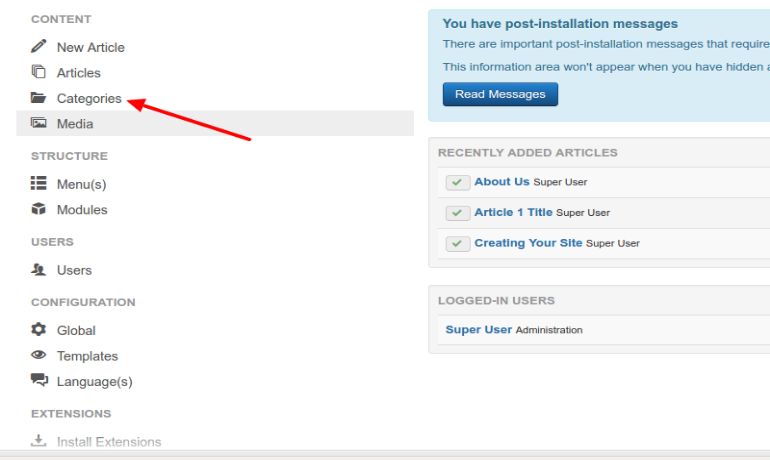 After, you can add a new category and then save it.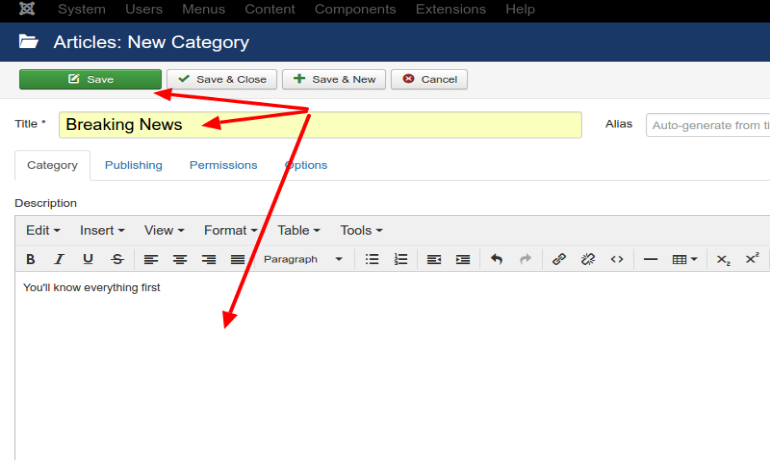 Consequently, add post under the category you've created: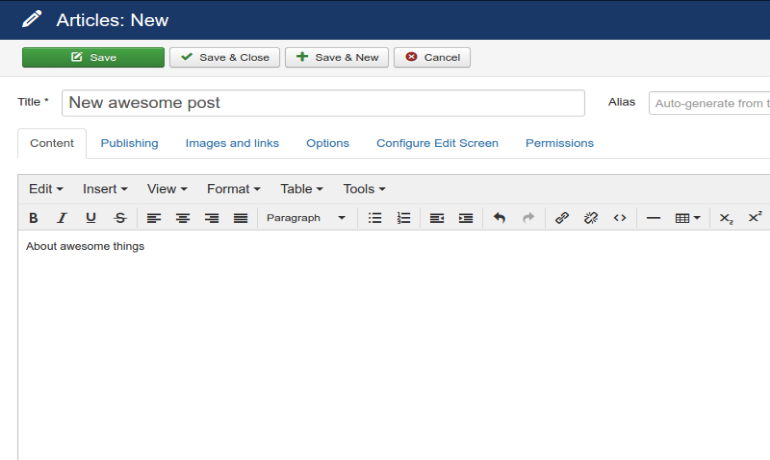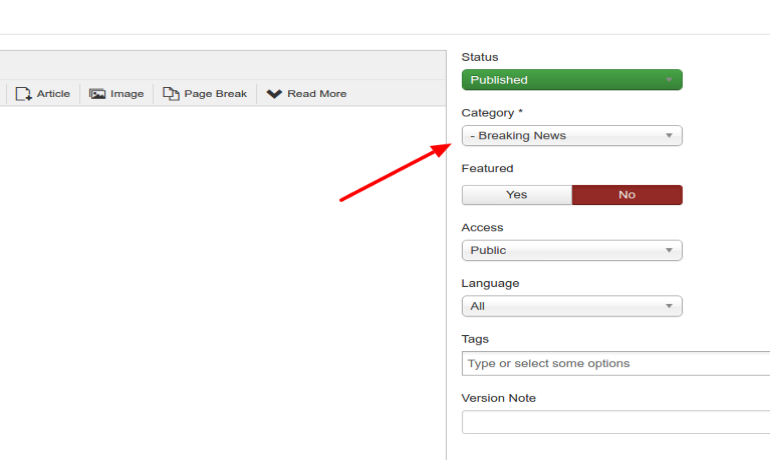 Tags
WordPress
Tags can be created here the same way as we've created categories.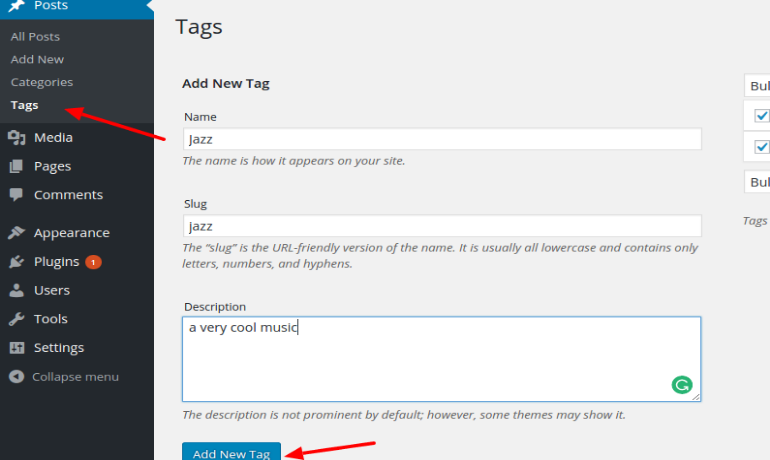 After you can start entering tag in your new post and it will show your newly created tag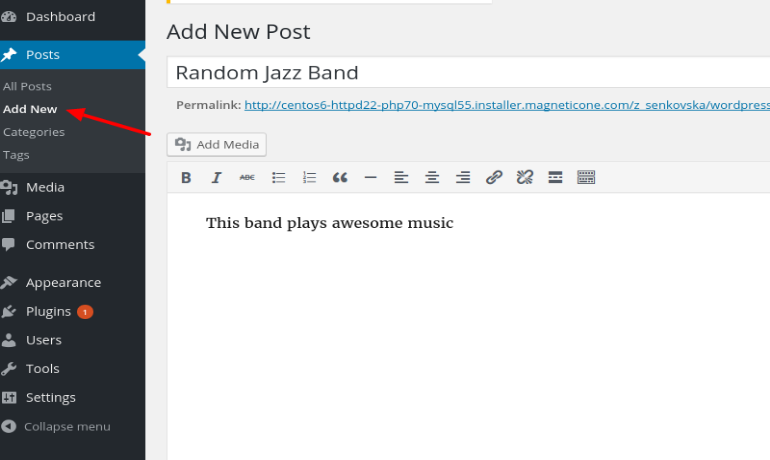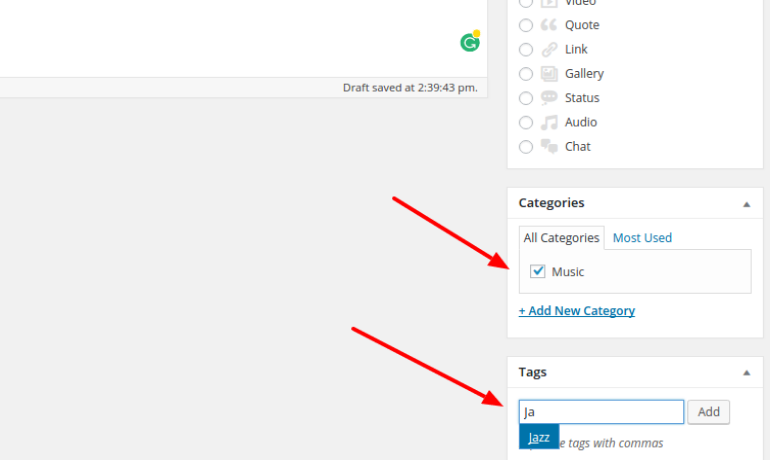 When everything is done, publish your awesome post.
Joomla!
In Joomla! enter "Components" section and choose the last position, which is "Tag".
After that, you'll be able to create a tag and add a description for it.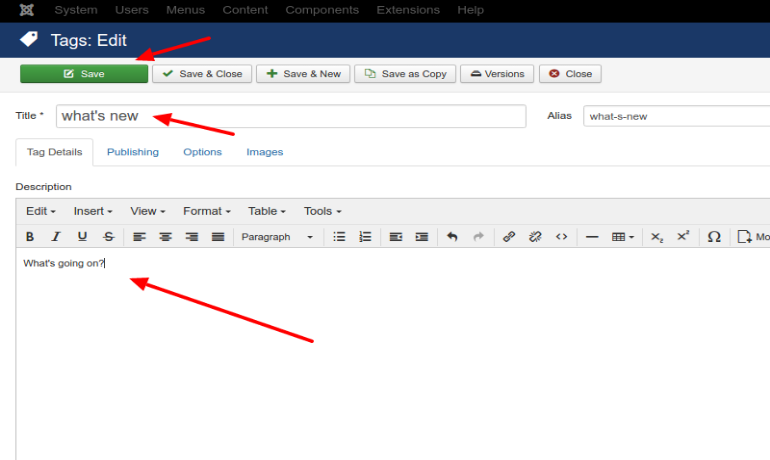 The next step is that you can add an article (post) under the category you've created and tag.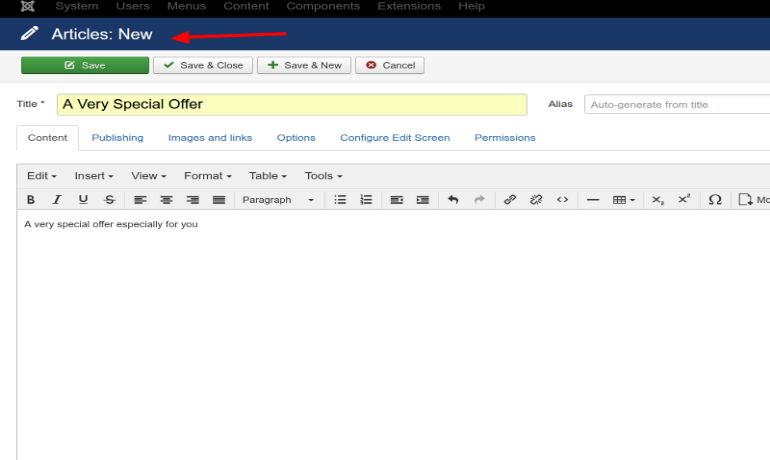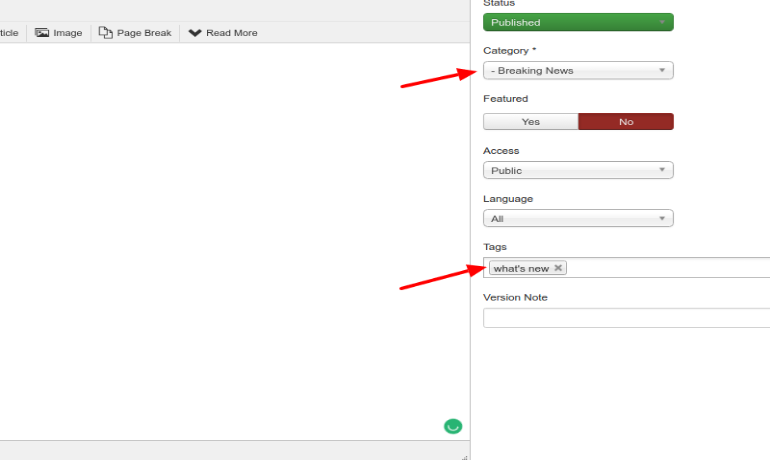 See? It's nothing but easy breezy.
Joomla to WordPress Migration Part
aisite is going to help you with this task. You can move all of your content from Joomla! to WordPress automatically and which is more importantly, safely. The process includes transferring of such elements (as it's seen categories and tags are here too):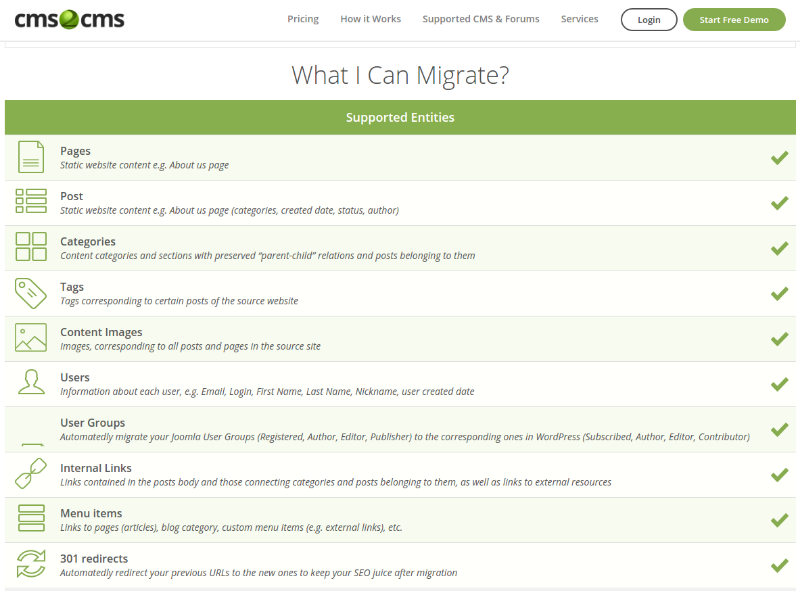 How does the migration process work from the inside?
Joomla to WordPress Website Migration
1. Register your aisite account. Specify your email, password, name, and phone number or sign in via Facebook or Google account.
2. Choose the current type of CMS platform and provide the URL of your existing website. After that click on the "Download Connector Extension" button and save the file to your local computer. It will be saved in a zip file containing aisite-connector-extension folder
Upload the aisite Connector Extension to your Joomla site. Go to Extensions on your admin dashboard choose, the previously saved zip file from your computer and click Upload and Install button.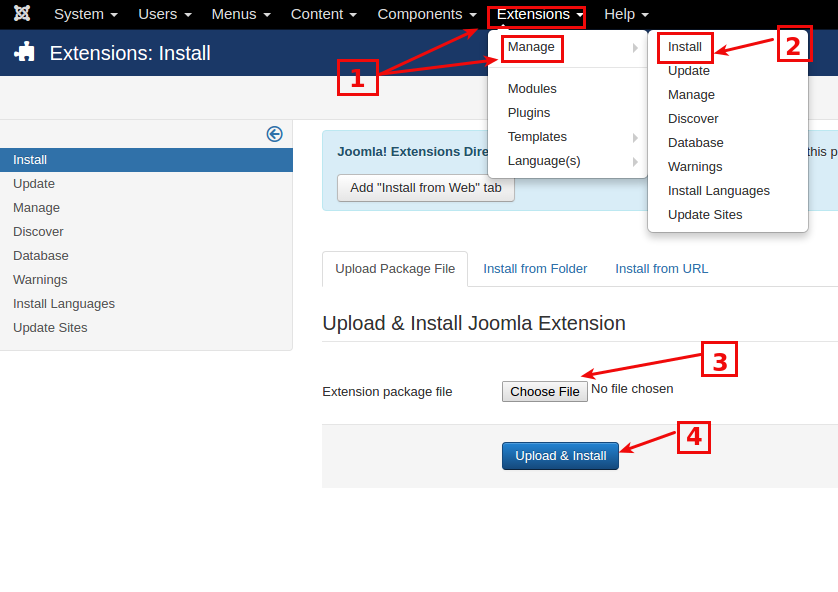 Choose the right extension and log into aisite.

3. Choose your new CMS platform (WordPress) and specify its URL. Now you need to establish the connection between two of your websites. To do this, you have to enter your admin login and password in order to install the Connector plugin automatically. In case you don't have a new WordPress site yet you can choose 'Migrate to Our Test Site' option to see how it works!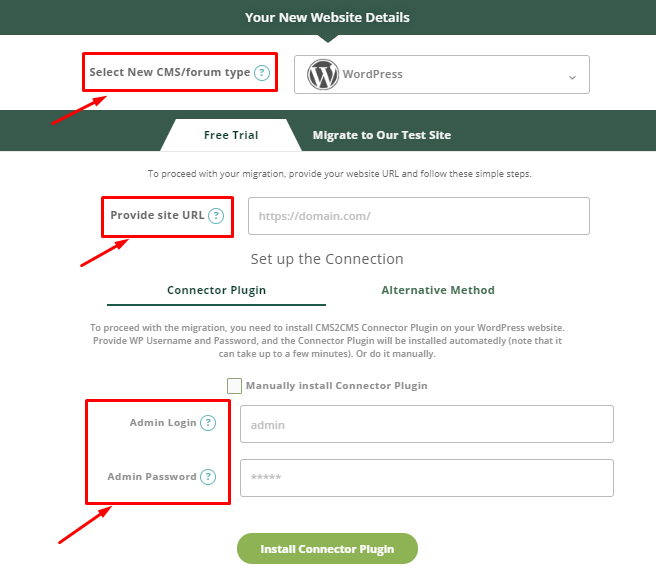 4. After that choose the entities you want to be migrated, on this page you can also find additional options like meta data or image migration. Then press the button below and proceed with your demo migration to get a sample of your website.
5. In case everything looks good to you, complete your migration. You will be given the opportunity to select the type of migration insurance as well as some additional options.
When the transfer is complete, you will receive an email notification and be able to check the fresh look of your WordPress website!
Here's a short video on how to migrate your Joomla website to WordPress in a matter of minutes :

Here you are, on your brand new WP website with all the tags and categories preserved.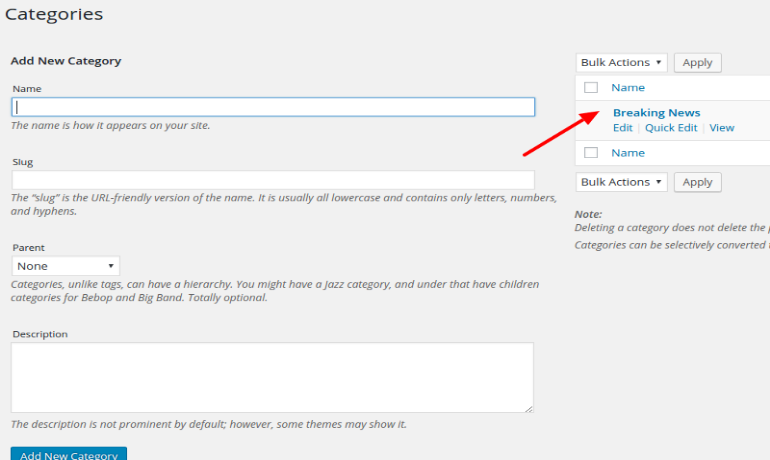 Create a new post under the migrated category and tag.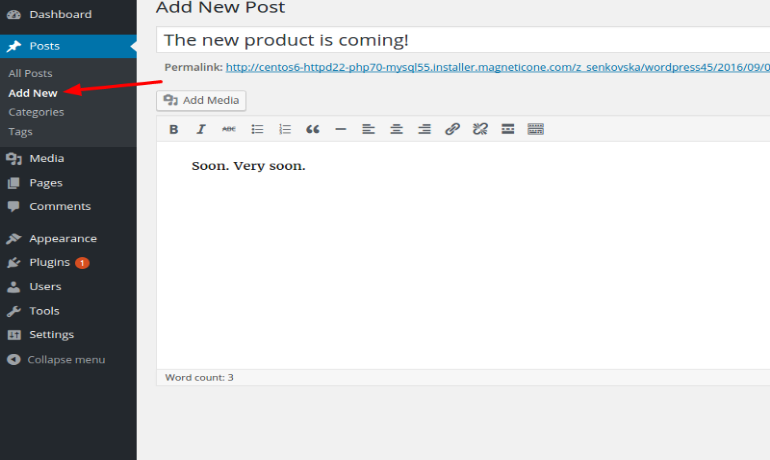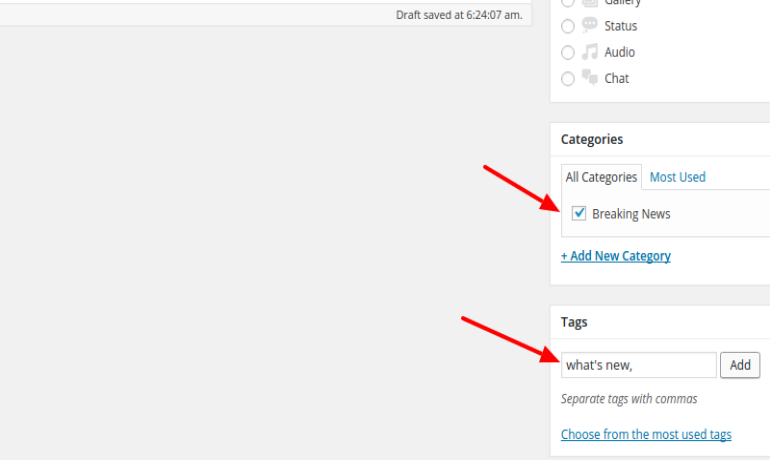 What's the summary in the end? Oh, the summary is that the migration of categories and tags (and other content elements) is not the most difficult way to walk. Everything is easily created and then transferred with the help of aisite