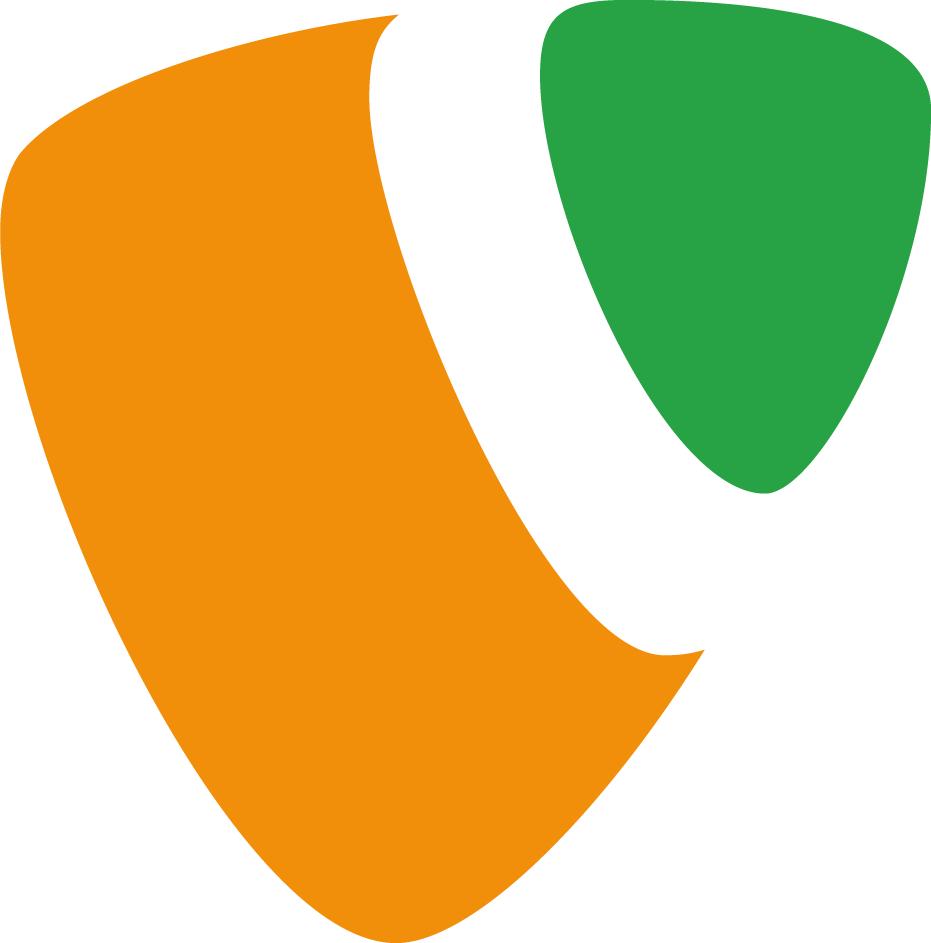 If you are still hesitating whether to convert your Joomla website to TYPO3 or not, initially, you should determine the priorities and perspectives of your future content management framework. TYPO3 is distinguished as the advanced and scalable website building tool. TYPO3 allows you to create enterprise websites with a huge amount of users. It counts the user-friendly editor tool, modern design templates, and what is more important, the ability to customize your extensions. Also, you may provide your website with the shopping cart, mobile app extensions, and a multimedia gallery. Looks like an excellent alternative.
And now, let's start with the migration process itself. You're probably wondering whether it is possible to make it more straightforward and flawless or the most appropriate solution is only to move website with the help of a third-party extension or manually? We have prepared the tutorial for the automated Joomla to TYPO3 migration that will save tons of your time – and sanity.
Joomla to TYPO3 Migration: Do It WIllingly and Easily
1 – Log in to Your aisite Account
First of all, go to aisite.com and create your new personal account. You'll need to provide your name, email, phone number and choose a password. Or you may also log in via your Google+ or Facebook account.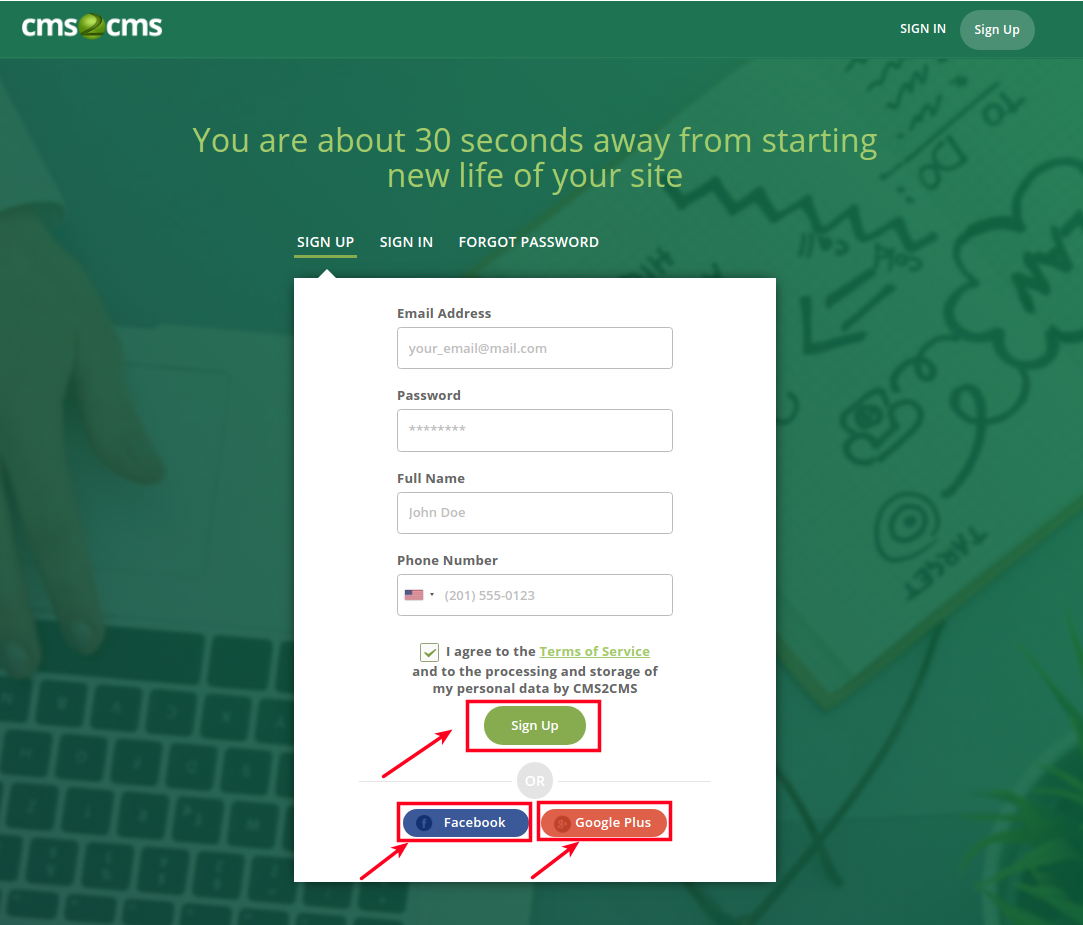 2 – Specify Your Current Website Details
Choose Joomla as your current platform type, then paste its URL in the corresponding field.
3 – Connect to Your Joomla Site
To establish the connection to your Joomla Site you have to download and install the Connector Extension. First, download the extension by pressing the corresponding button. Mind that the file will be saved in a zip format.
After that, you have to install the extension. Go to the admin panel of your Joomla site and find "Extension" section. Then press "Install" and upload a aisite file.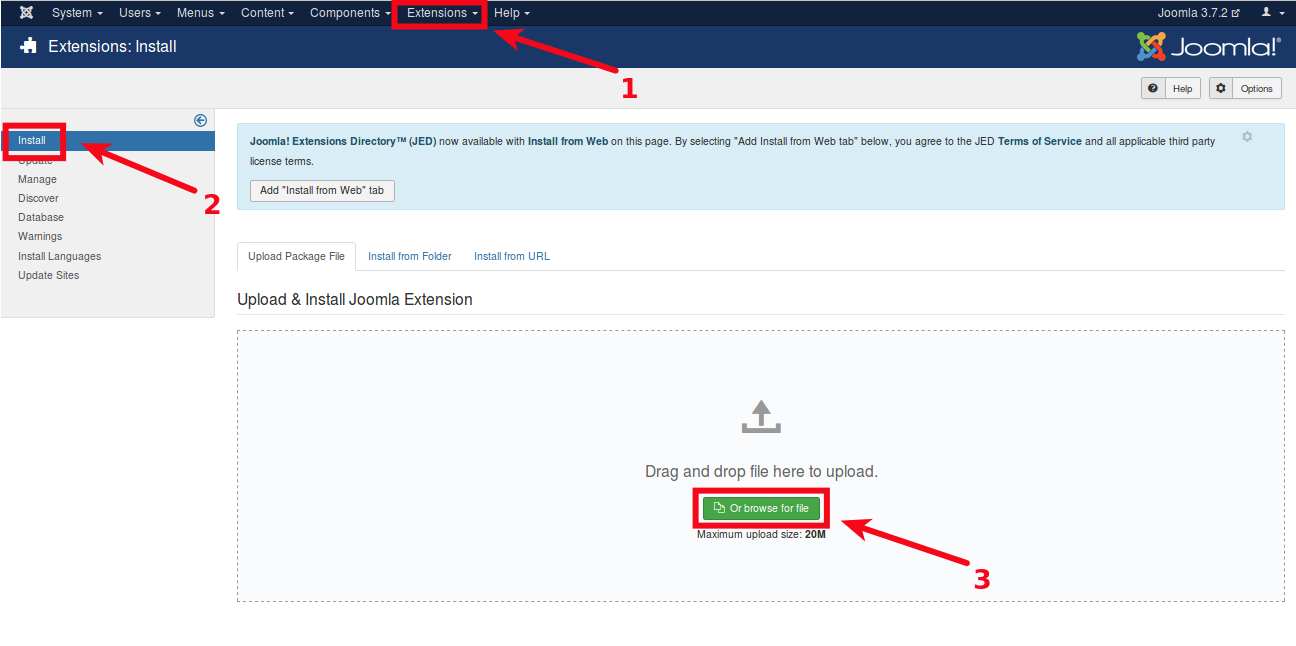 Next, go to "Components" section, find aisite Connector and log in to your account.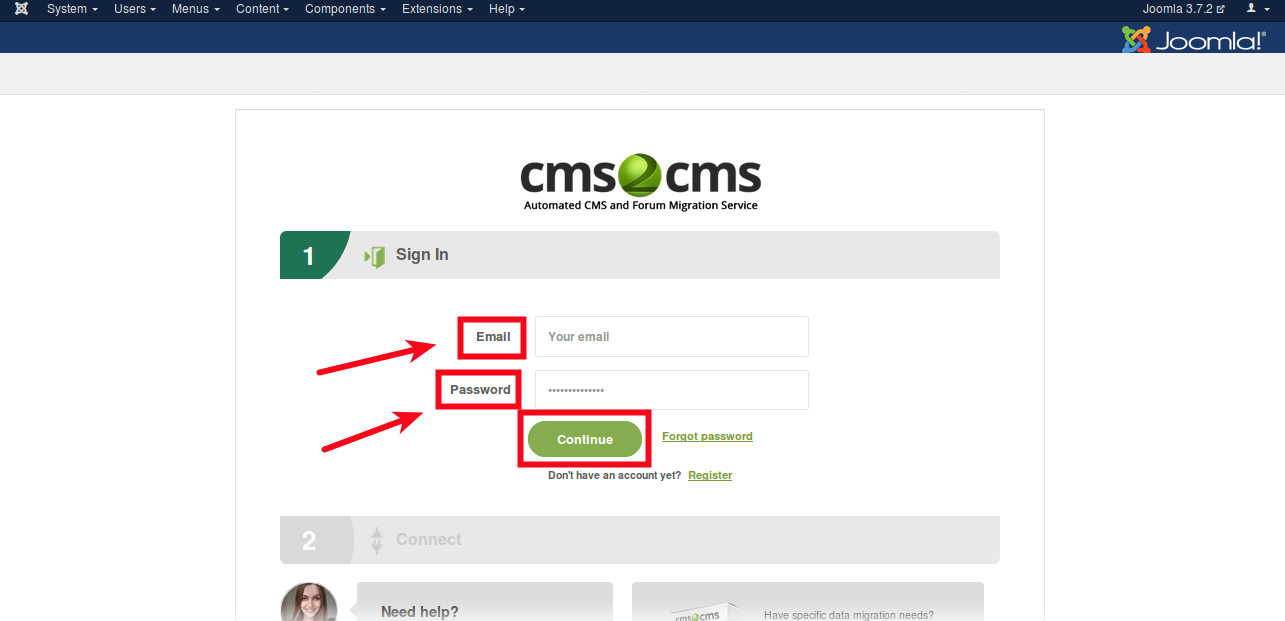 To finish up this step press "Proceed". By doing that, you'll be redirected to the Migration Wizard.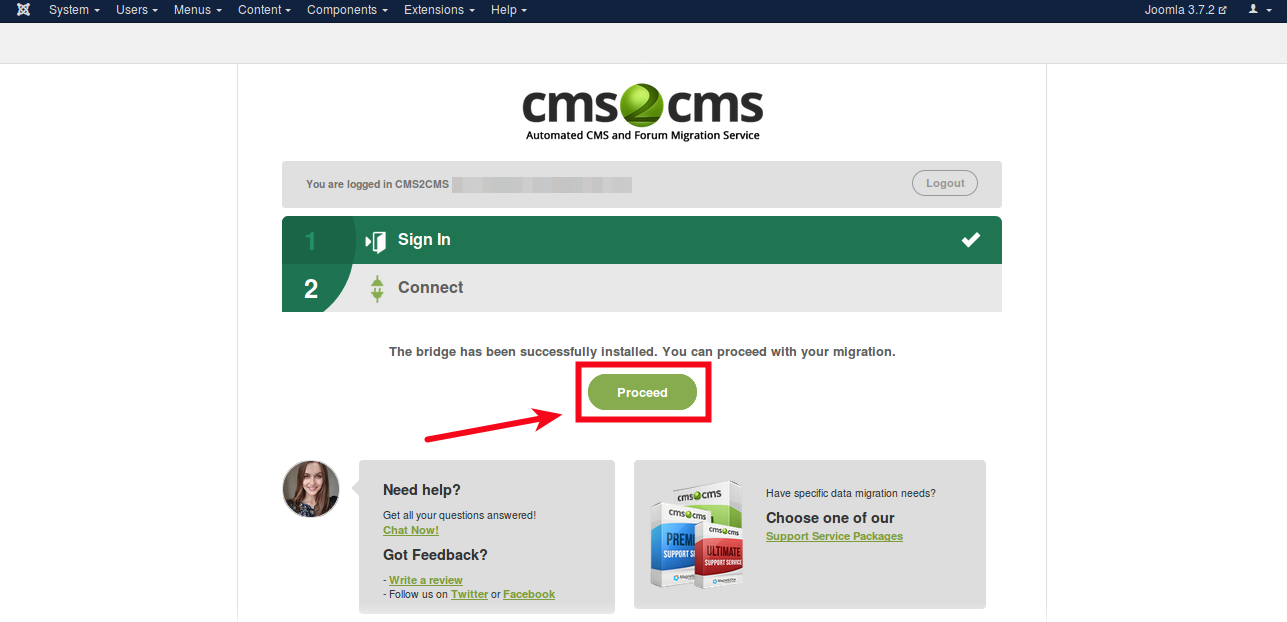 4 – Specify Your New Website Details
Now, choose Typo3 as your new platform type and paste its URL in the corresponding field.
5 – Establish the Connection to Your New Site
To establish the connection to your Typo3 Site you have to download and install the Connection Bridge. First, download the bridge by pressing the corresponding button.
After that, you have to install the bridge. Here is a video tutorial which shows the process of installation in details:
When you've finished with that, press "Verify Connection" button.
6 – Start Free Demo Migration
Now, you may proceed with the free Demo Migration. Choose the entities you wish to migrate and additional options if needed. aisite will move 10 pages of your content from Joomla to TYPO3 with the related entities, and in a few moments, you'll be able to check the result of your Demo Migration.
7 – Complete the Transfer from Joomla to Typo3
And your final step is to start your full migration to TYPO3. aisite will migrate your site content from Joomla to TYPO3.
When the transfer is complete, you'll receive an email notification and be able to check and enjoy your new TYPO3 website.
Entities that Will Be Converted From Joomla to TYPO3
There's no time for doubts anymore, set up your free Demo Migration and you'll see it's the easiest way to perform Joomla to TYPO3 migration with no time and effort investments.