In case, you are planning to migrate your Joomla k2 website to WordPress – aisite: Joomla! K2 to WordPress Website Migration plugin can more than help to make a switch as seamlessly and trouble-free as possible. The Plugin is time-saving – the conversion process lasts approximately 15 minutes. Besides, there is no need in any additional skills to work with it, but simply follow the instructions from the migration wizard.
Download the Plugin into your Computer.
To start with the migration, download aisite: Joomla! K2 to WordPress Website Migration Plugin from WordPress Plugin Repository: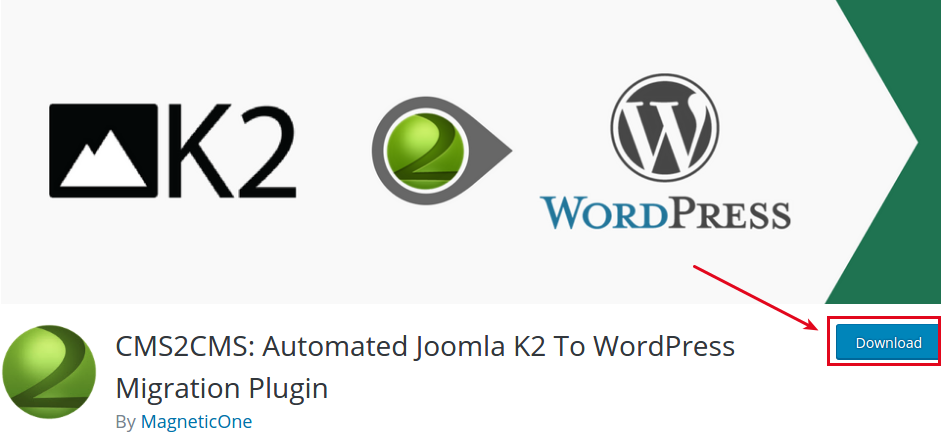 Install the Plugin to WP Admin Panel
Open your WordPress admin panel.
Go to "Plugins" -> "Add New" and upload the file you have previously downloaded.
When the plugin is installed, click "Activate" button. The plugin will appear right in your dashboard.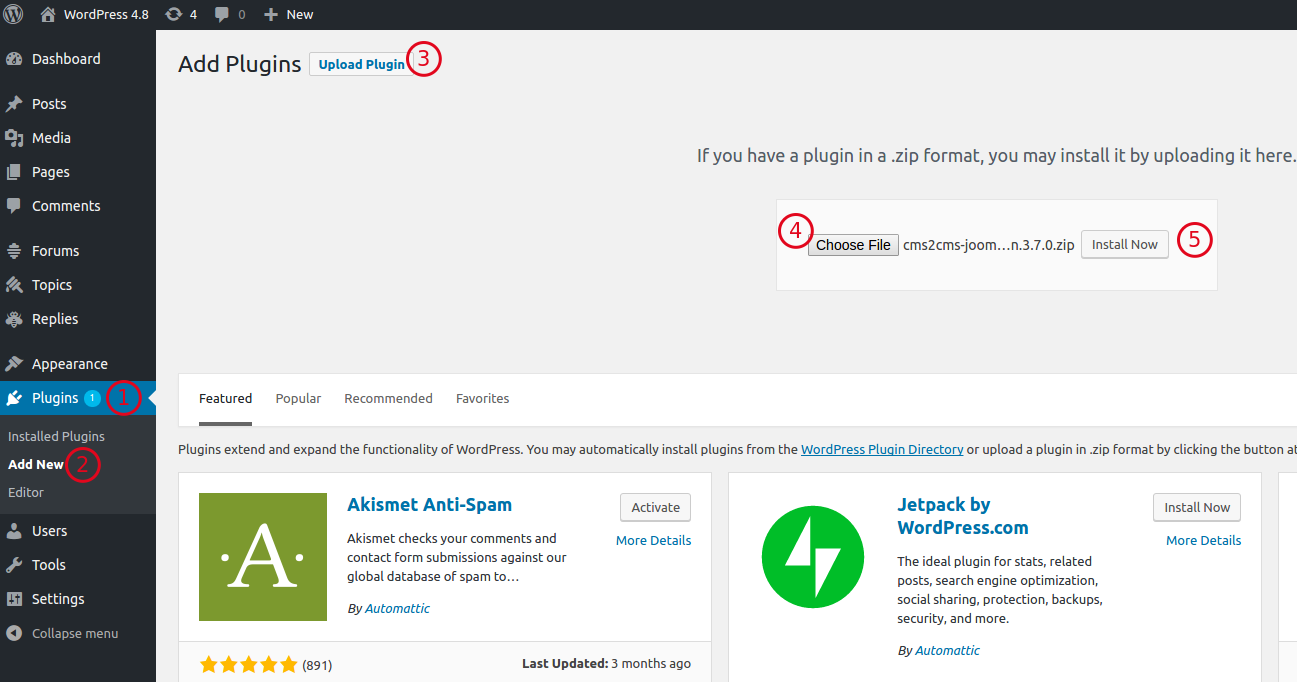 Register an Account
If you do not have aisite account yet – it's time to register one. Just provide your email and password.
Connect to Joomla K2
Now you have to create the connection between your Joomla K2 and WordPress websites. So, proceed with the following actions:
Download the Bridge file or Connector Extension to your computer. The file will be saved as zip.
Provide the URL of your source website.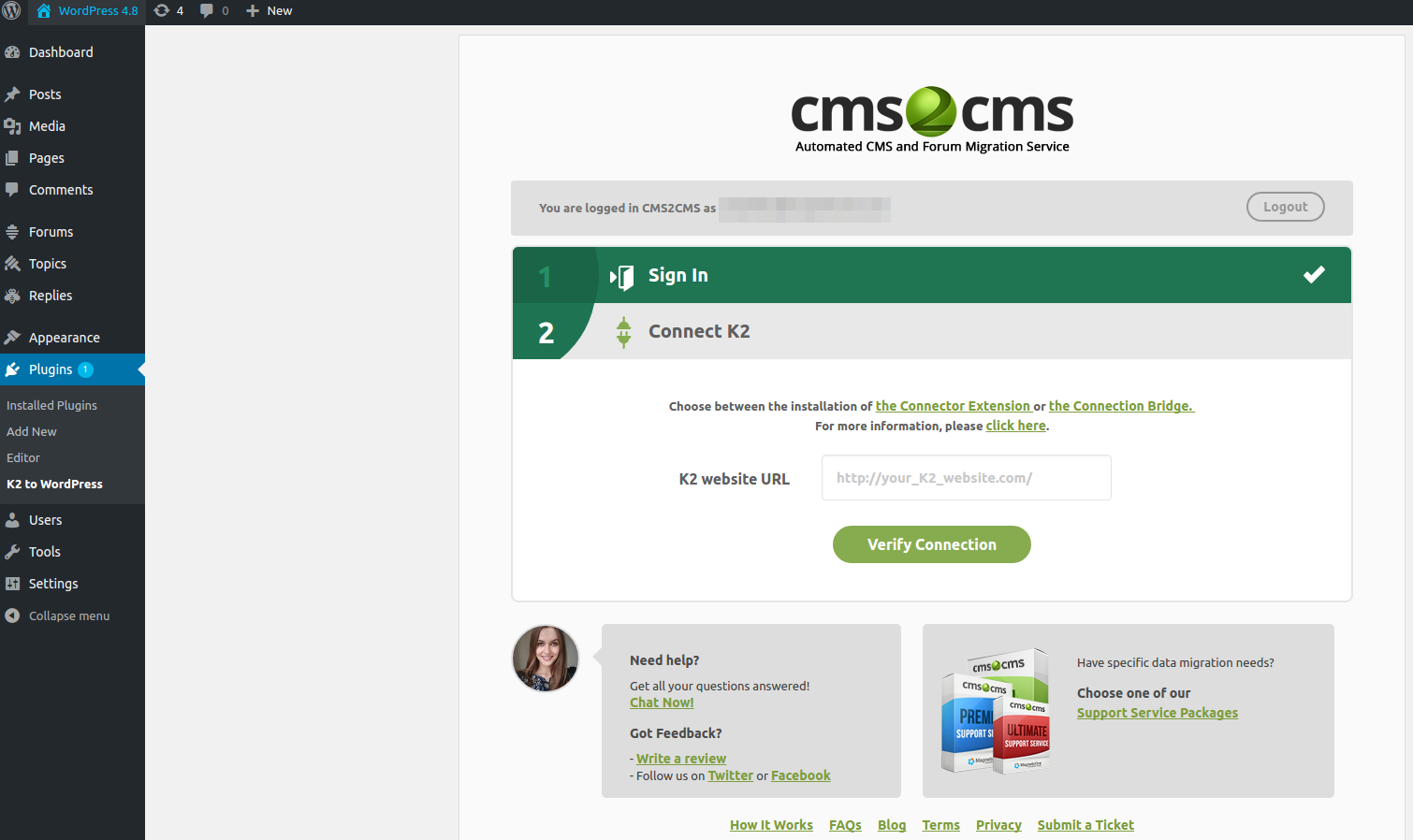 Configure the Migration
When connected to your Joomla K2, you have to configure the migration. Press the matching button and you will be redirected to aisite official website to finish the migration.
Select Migration Preferences
Prior to data conversion, you should select the additional option you wish to be converted to your new WordPress website. Before starting the actual website conversion, you can try on Demo Migration. The limited amount of content will be transferred to the WP website, so you will be able to check out how the service actually works.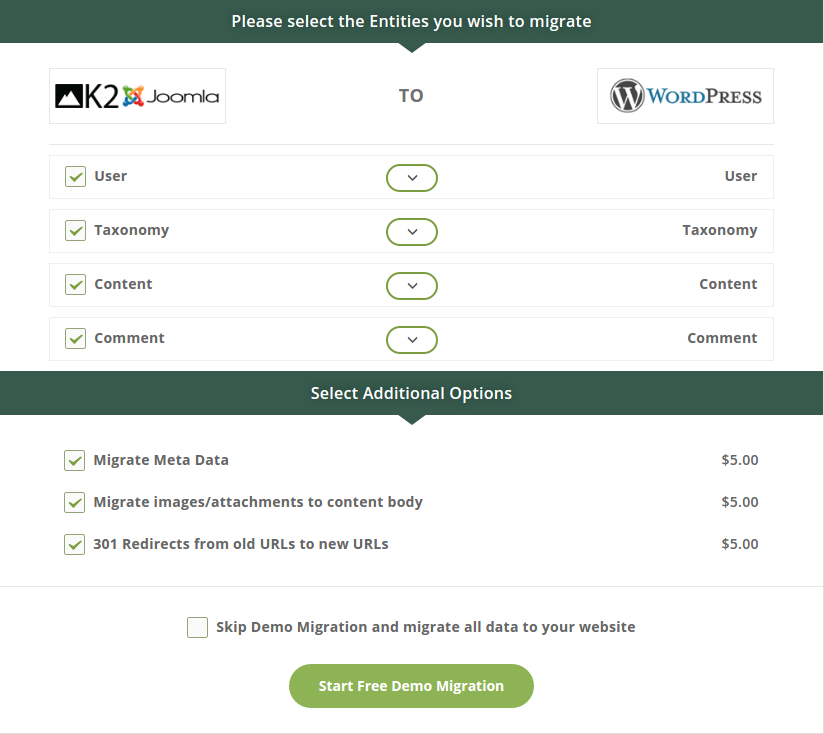 Start Full Website Conversion
In case you are totally satisfied with the results of Demo Migration – initiate Full Website Migration and your Joomla K2 will be moved to WordPress in a split moment.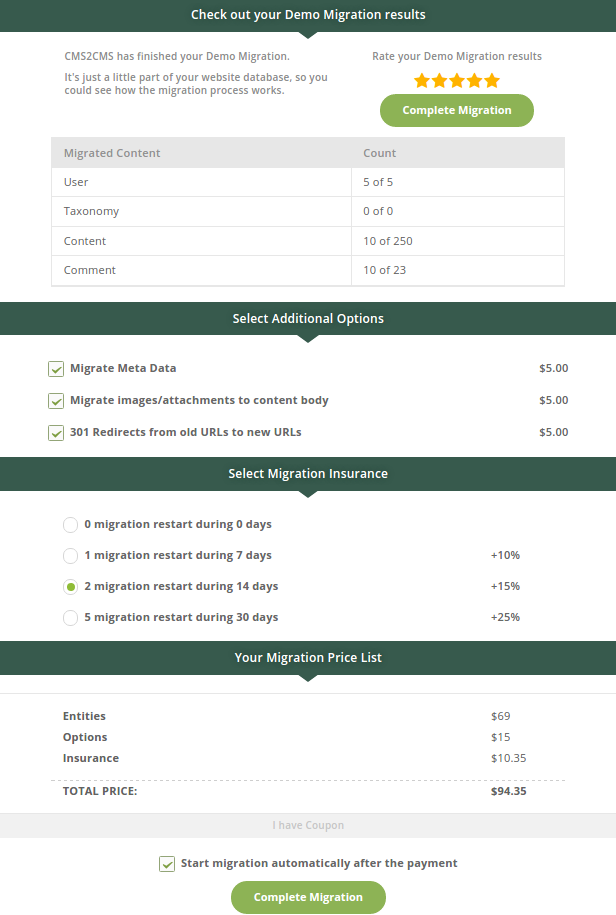 Overall, with aisite: Joomla! K2 to WordPress Website Migration plugin the conversion across these two software is pretty effortless and time-saving. So, no more worries and hesitations! Setup the plugin right now and enjoy a new WordPress website really soon.