You still pay for a forum platform and can not have all that you want? There are three decent forum platforms that are free of charge, have a lot of preferences and are constantly updated to please any user. Take a look at the brief and useful article on Simple Machines Forum, MyBB and Drupal Forum. Find the right one for yourself.
Simple Machines Forum and its features
SMF is a free, all in one package, open-source forum platform which is made by people from all over the world and are constantly improving it with each release. SMF is written in PHP language and is stated, by its creators, to remain totally free forever.
This platform has a database with lots of modifications which are simple to apply and can be installed or uninstalled automatedly any time. You may integrate any parts of your forum with a few mouse click. You can choose the style from the existing variety of themes and any of your users can choose how your forum would look to them. SMF is an easy to use the forum with a lot of components for its users such as
support of multiple languages at once

anti-spam system

the tracking of members: sortable public memberlist, see who doing what, track IP

several available statistics such as members online time, track of topics, massages. hits per day, individual member statistics

diverse posting details: spell check, quick reply, insert quote, WYSIWYG

polls and attachments backing, etc.
For all users,  there is an experienced support team and a helpful community members that can assist you anytime.
A powerful forum platform MyBB
MyBB is a free open source forum software with an interface which was built to be easy to use. This is a professional and efficient discussion board which is easy to control, edit, and moderate. You can create a combination of moderation functions and implement them with the click of a button.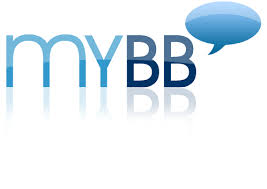 The administration control panel, which is developed from scratch, is easy to use, increase your productivity and gives you the complete control over your forum. The whole control panel is organized into six sections, which are logically divided. With this forum platform,  you can create a wide range of permissions for each group. An advanced statistic gives you useful graphs and tables on all forum activities.
For your forum customization,  there is a large number of skins and styles, templates and themes, but you are allowed to edit any of them, on your own.
A couple of additional useful features include:
Reputation, to give ratings to any register users or posts

Warning system, to punish users which act in a wrong way

Task scheduling system, to keep you up with all running tasks
MyBB has an extensive plugin system, and it takes only minutes to install any of them. All plugins are placed exactly in the control panel and are constantly updated. You can expand your forum with plugins without modifying the code.
Drupal forum module
Drupal forum is the build-in, core modules, which might be used in a combination with other Drupal modules. This forum doesn't have all the features of standalone forum, but it is completely integrated and all you need is to turn it on. This is a simple and quick forum to your Drupal site. The default Drupal forums are not that attractive, but they might be corrected with a couple of modifications. If you want to have a completely integrated forum with the rest of the site or want it to be searchable with the search form of Drupal, those can be reasons to install it.
This forum can be customised with different modules and can be divided into groups, so users can easily find their own area of interest.
SMF, MyBB and Drupal forum comparison table
| | | | |
| --- | --- | --- | --- |
| | SMF | MyBB | Drupal forum |
| Approximate forum market share [1] | 2.3% | 0,15 % | > 0,1 % |
| Flat themes | yes | yes | no |
| Threaded themes | no | yes | no |
| User-selectable themes | yes | yes | no |
| Calendar | yes | yes | no |
| Image attachments, | yes | yes | yes |
| Unread message tracking | yes | yes | yes |
| Forum spam defenses | yes | yes | (additional module) |
| User friendly URLs | no | no | yes |
| Latest release data | 2013-02-01 | 2013-10-08 | 2012-19-03 |
Migration possibilities
As it always happens, you start running a forum without the proper research, so as time goes by, you realise to make a wrong decision about hosting forum platform. These days, stop running you current and start from a scratch with a new forum isn't a wise thing to do. There  is a couple of possibilities you would consider.
One of them is to migrate you forum automatedly. If you want to migrate your forum from SMF to WordPress, or convert your forum from SMF to MyBB check aisite migation service. The process is extremely easy and fast, takes only 15 minutes on average and desn't require additional skills. With this service you can proceed with Drupal forum migration to a lot of popular forum platforms.
So, do not wait and Start Free Demo Migration right now to enjoy your forum on the new platform in a few minutes.