Sophisticated performance, robust functionality, great variety of powerful features, it's all about Joomla, that is translated from the Swahili language 'All Together'.What does this 'all together' mean to website creation and management? Actually, this is just a sign of imagination evocation, tandem of ease of use and various options. Today, almost everyone, who is more or less related to website management, knows about Joomla's strong and vulnerable sides, but what about its history, highway of success and development? Honestly, it's so delicate topic, as it is said everyone has their own skeletons in the cupboard. So, does Joomla possess ones?
Seeking an Insight into Joomla's Heart
OK, here we go. Tracing back to the early noughties, the Australia-based company Miro developed the CMS called Mambo. Stated as the open source content management system, it was the one of those founders of CMS softwares. Mambo was the innovative phenomena of that time that allowed to create and manage websites through simple web interface. Comprising the team of ambitious and progressive web developers and encouragers, Mambo very soon was almighty and slowly fell to pieces. Because of the unexpected shift of terms of the agreement, the future developers of Joomla left Mambo CMS and created so-called Joomla fork.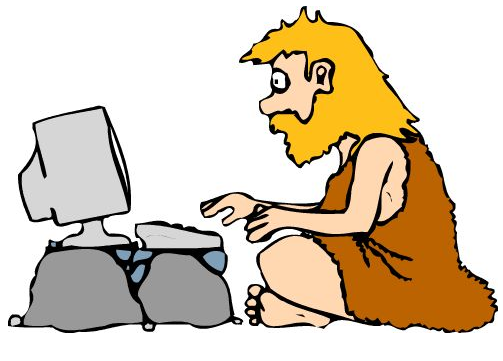 So, basically, the things went like the following: after the separation, the developers used the part of Mambo codes in order to give birth to the new web project. G the concept of intuitive and universal solution for everyone, Joomla developers created the website Open Source Matters. This web project was created to distribute information to users, web developers, designers. This idea caused the great resonance among Mambo, and generally Miro community. Basically, it was the starting point of the one of the most popular CMS platforms – Joomla.
On September, 2005 the name and logo were chosen by developers. So, it was the time when Joomla brand identity was distinguished.
Path of Joomla Development
The first Joomla 1.0 advent was vizard with the re-branded Mambo release. Actually, both the first Joomla release and contemporary Mambo were identical at that stage. Since that time all things are off and rolling. With the every new Joomla release, a number of community and users have been growing rapidly and countering revolutionary options and improvements of this CMS platform.
Currently, Joomla opens the horizons of professional website creation, constantly upcoming options and authentic web design solutions. With the every new Joomla release, the website administration is more simple, hassle- and coding-free. Even when the Joomla upgrade 1.5 to 2.5 or newer versions is impossible within the admin dashboard, aisite makes it easy and fast with no scripts and codes at all. Also, with the major Joomla 3.x releases, the procedure of upgrade becomes much smoother, that is the most-wanted Joomla step forward.
As shown, Joomla is definitely worth your attention. So, it you wanna try your website on Joomla, you may easily migrate your website content to newly brand Joomla CMS with aisite.