Regarding the modern tendency of website management, lots of people prefer WordPress as their site builder to any other CMS platform. And it's easy to understand their reasons. This CMS software comprises all the features needed to feel comfortable while running and organizing the website. WordPress is a user-friendly tool that counts various functional benefits such as multiple and easy to install plugins, simple and plain operation for posting, editing and promoting. It's possible to choose any theme that suits to every fancy.
However, if you are more experienced in the website management craft, you probably want to test a fresh challenge. In this case, you have an option to give a try to Drupal. It's considered to be the most powerful CMS platform that boasts its highly advanced features and diligent shades of website management. Drupal possesses the modular architecture that provides you with the completed options to make your site look and function as you want it to.  Also, you'll be able to create your own applications on Drupal's core, as far as it's not only a content management system, but a framework.
If you've already decided to transfer WordPress to Drupal, we present you a step-by-step guide that will help you to make this procedure flawlessly and fast, and will require no coding skills whatsoever.  
Check up Video Tutorial on How to Transfer WordPress to Drupal Properly
Transfer WordPress to Drupal Guidance
1. Start
To transfer your WordPress to Drupal, go to aisite official website. and create your account there. Provide your name, email, and password in the provided fields or login with your Google+ or Facebook account.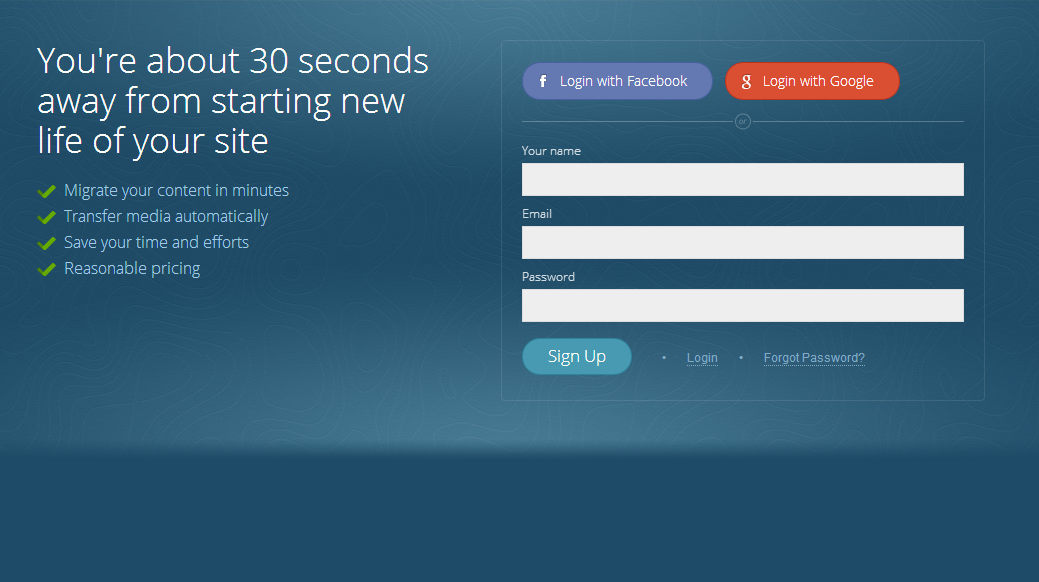 2. Provide Your Websites URLs
Next, you should type WordPress and Drupal URLs in the corresponding fields and select your CMS platform types, in your case select WordPress as the current site and Drupal as the new one.
But, if you don't have your new Drupal site installed, don't worry! You may still try the migration. Just check the corresponding box and choose CMS platform you want to migrate to. Then, the part of your content will be migrated to aisite test website and you'll be able to check up the result.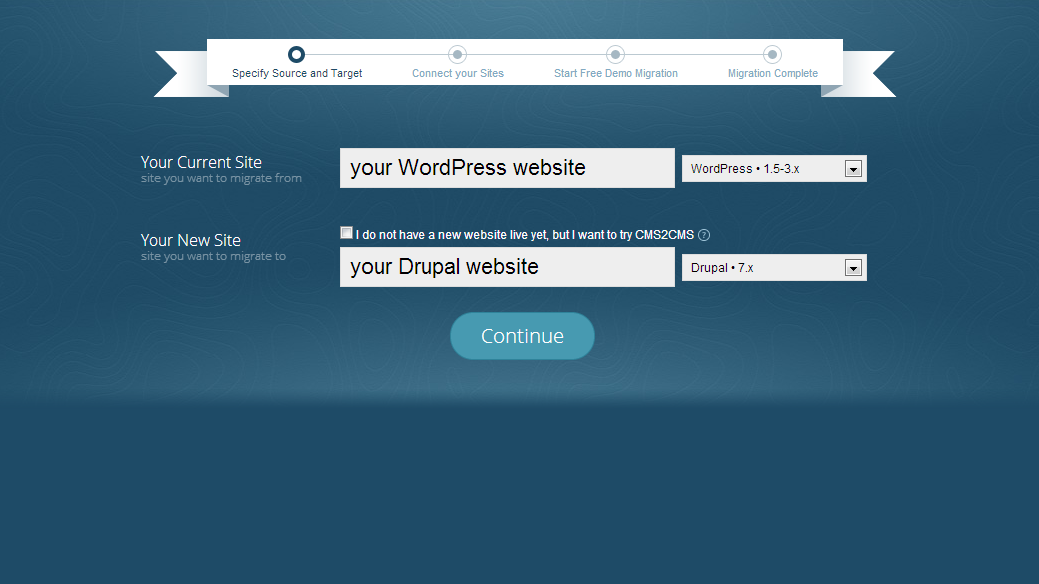 3. Install Connection Bridge
To create the path that will connect your WordPress and Drupal sites, you need to download the bridge file from the migration wizard.

It will be saved to your local computer as 'aisite.zip'. Extract it from the zip file to the folder on your computer.

Now, connect to your WordPress site via FTP (any type of FTP client software).

In the dashboard you'll see 'aisite' folder that you've extracted from the zip, it should be copied into WordPress  top folder with the index.php file. If you've done this, it means that the connection bridge is installed.

Then, do this procedure to your new Drupal site: copy 'aisite' folder and insert it into the top folder of your Drupal website.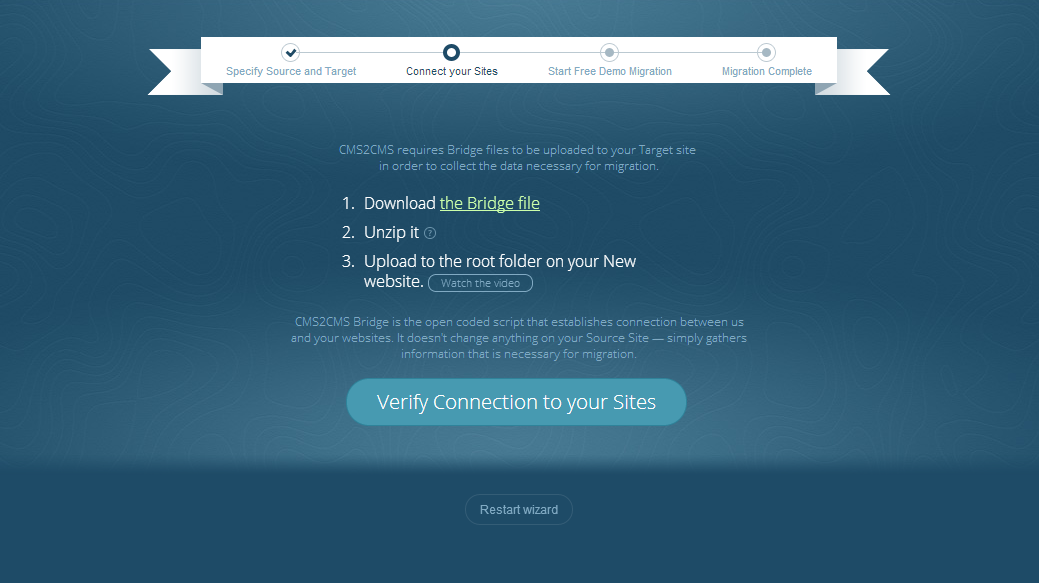 4. Verify the Connection
After that, go back to your migration wizard and press 'Verify the connection to your sites" button.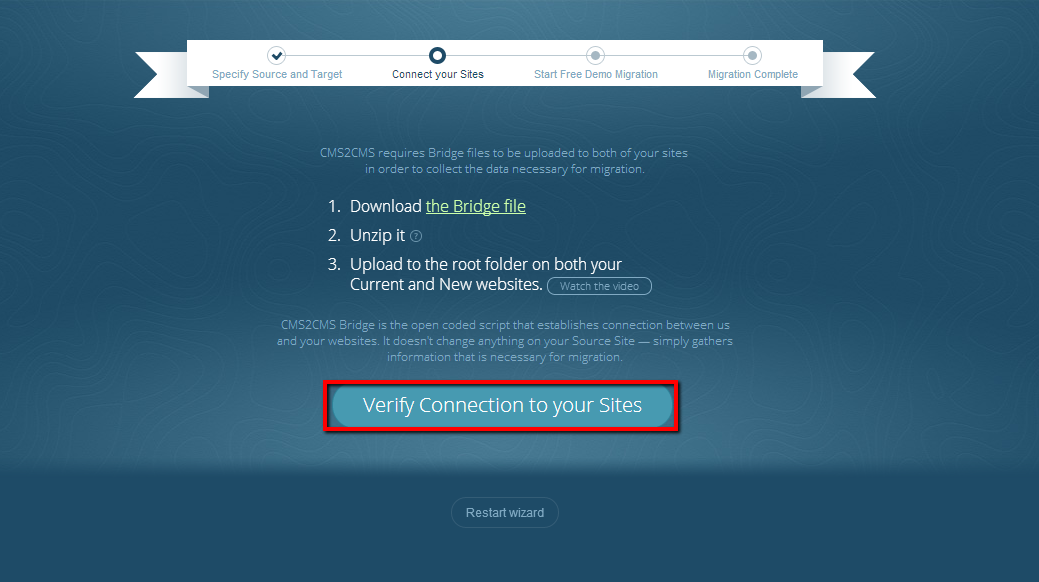 5. Choose Migrated Entities
You may choose the additional options to migrate your WordPress to Drupal, they are:
Media Files -if you want to move all your post pictures to Drupal, check the corresponding button.
Make URLs SEO Friendly – this option allows you to move your internal links to make them  fit to the rules of Drupal link formation.
Clear Current Target Data  – if you have some test content on your Drupal website, it's easy to erase it – just tick the box.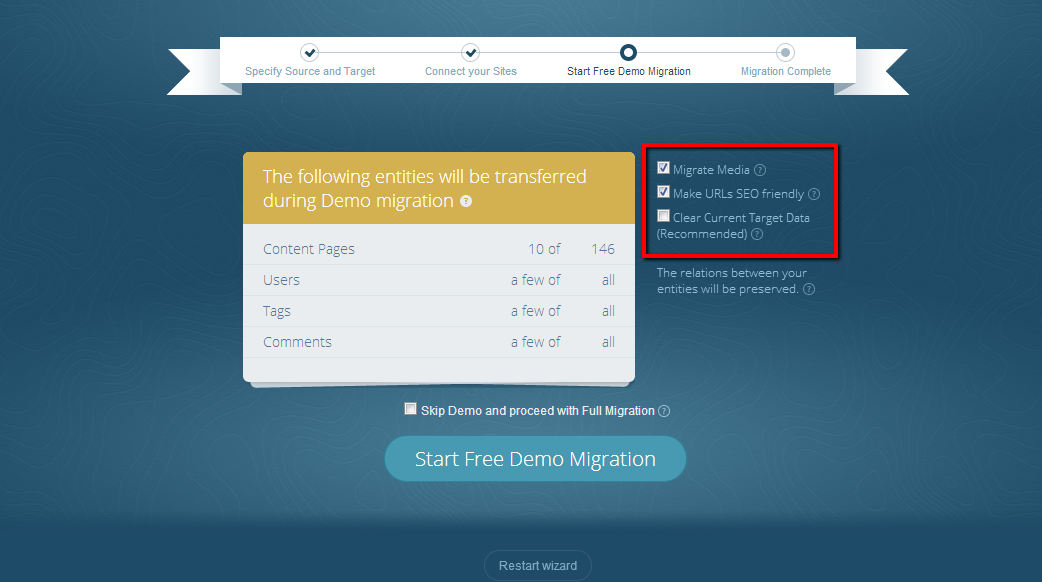 6. Start Free Demo
Now, you may start your Demo Migration. aisite will import 10 pages with the related entities from your WordPress to Drupal, thus you'll be able to check the service in process and what's more important, you will look at your content on the new Drupal website.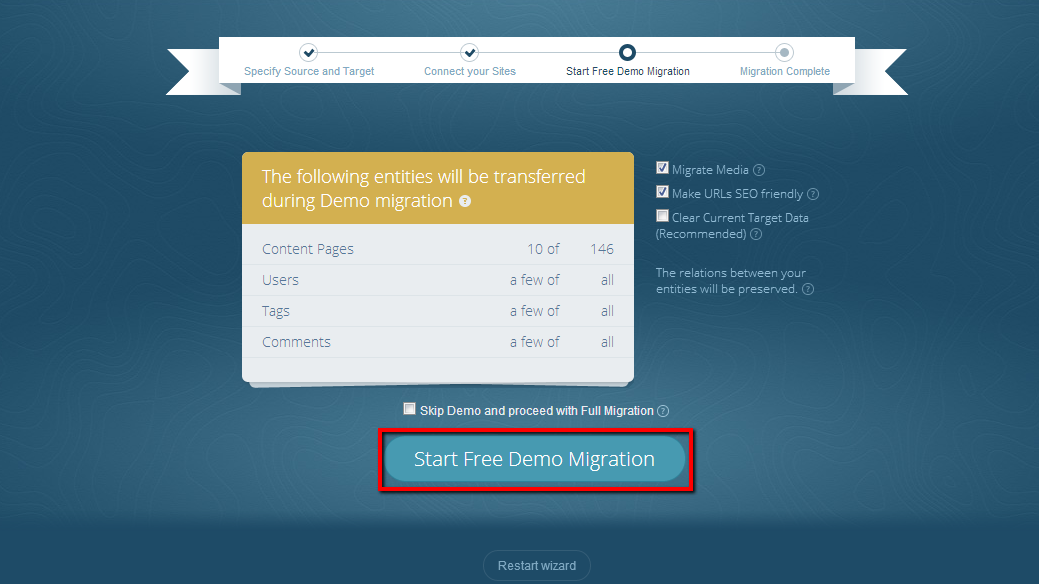 7. Start Full Migration
After that, proceed with your Full website migration. When it's finished you'll receive the email notification and be able to enjoy your new Drupal website.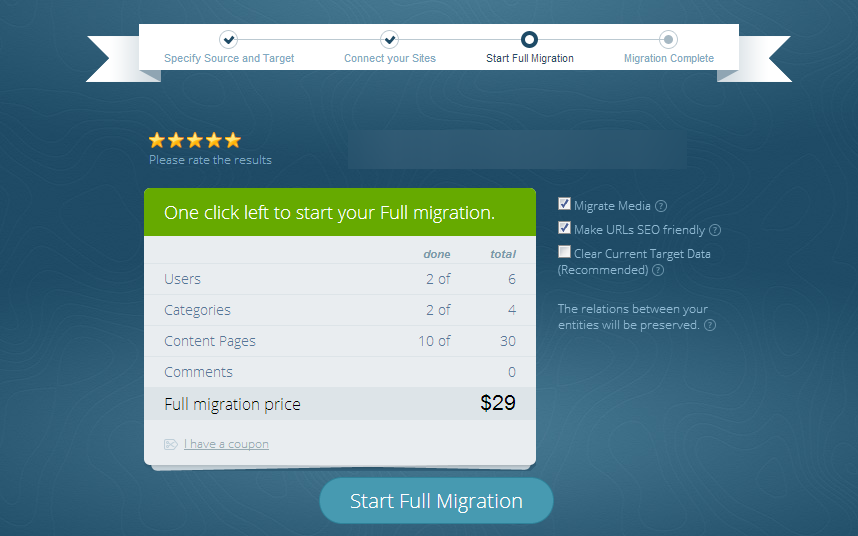 WordPress to Drupal Migration: Supported Entities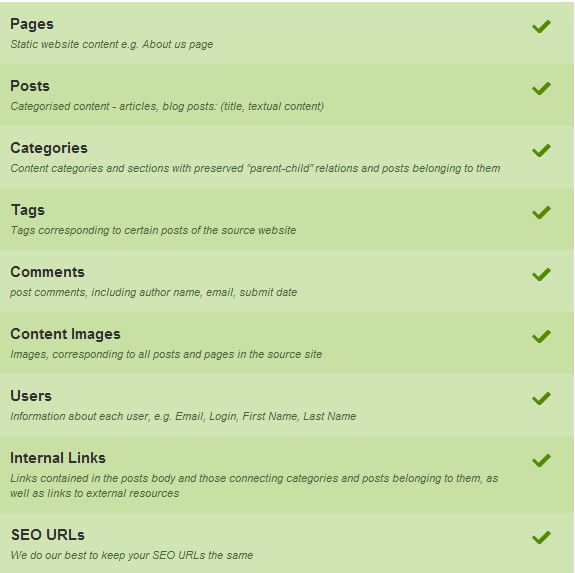 Don't hesitate any more, transfer WordPress to Drupal with no hassles and losses. aisite will perform it accurately and almost in no time. Just set up your free Demo Migration and you will definitely enjoy your lightning fast switching to Drupal.