While speaking about TYPO3 to Drupal migration, usually it gives creeps. Both TYPO3 and Drupal are not the easy nuts. They are rather complicated solutions that definitely may cause some difficulties during website migration. Furthermore, it's clear you do not want to lose any bit of your content. All you want is to have more convenient and suitable website builder for your peculiar web project. So, how to move TYPO3 to Drupal properly and with no harm for your website?
Here's our step-by-step guide that will help you to handle all the content migration levels!
Video Tutorial on How to Migrate TYPO3 to Drupal
1. Sign in/Login
To make the first step with your website migration, go to aisite website and register a new account. Also, there's an option to login via your Facebook or Google+ account.
2. URLs of Your Websites
In the provided fields of the migration wizard provide your TYPO3 and Drupal URLs. And choose CMS types  – TYPO3 as your current site and Drupal as the new one.
Don't have your new Drupal site installed yet? Just tick the corresponding box and choose Drupal as CMS platform you want to migrate to. Then, a part of your TYPO3 website content will be migrated to our Drupal test website, so you'll be able to check how it will look like after the migration.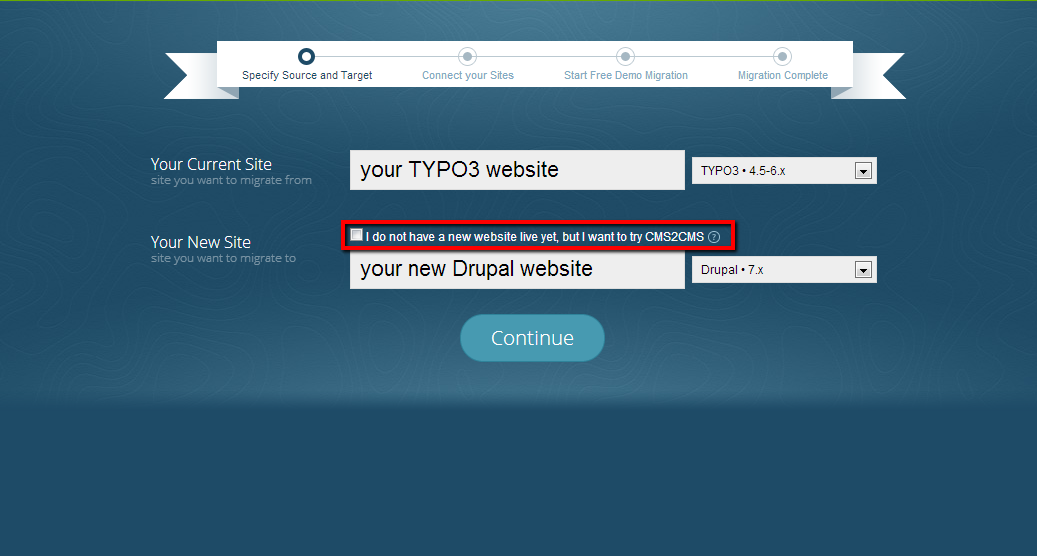 3. Download Connection Bridge
Now, to create the connection between your sites you have to proceed with the following actions:
press 'download the connection bridge' button. The bridge will be uploaded as 'aisite' zip.

Extract 'aisite' zip to the folder to your computer and remember its location.

Connect to your websites via FTP, you may use any type. (You will need to provide your hostname, FTP login, and password. All these you may know from your hosting provider.)

Within your FTP client dashboard, copy 'aisite' folder and paste it to the root directories both of your TYPO3 and Drupal websites. (The root directory is the top folder where index.php file resides).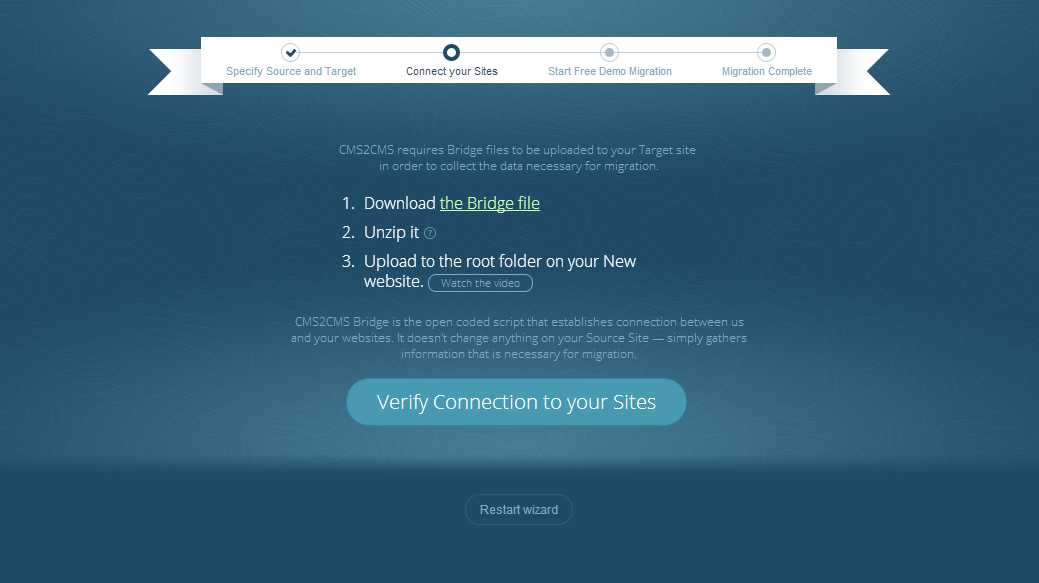 4. Migration Wizard Options
Next, go back to your migration wizard and select the additional options for your TYPO3 to Drupal migration.
Migrate Media FIles – check this box if you want to move your post pictures.

Make URLs SEO Friendly – this option will allow you to migrate your internal links in accordance to the rewrite rules of Drupal website.

301 Redirect – it helps you to redirect TYPO3 URLs to Drupal ones, if it's needed check the box.

Clear New Website Data – it means that you may erase test data on your Drupal website automatedly prior to migrating content to it.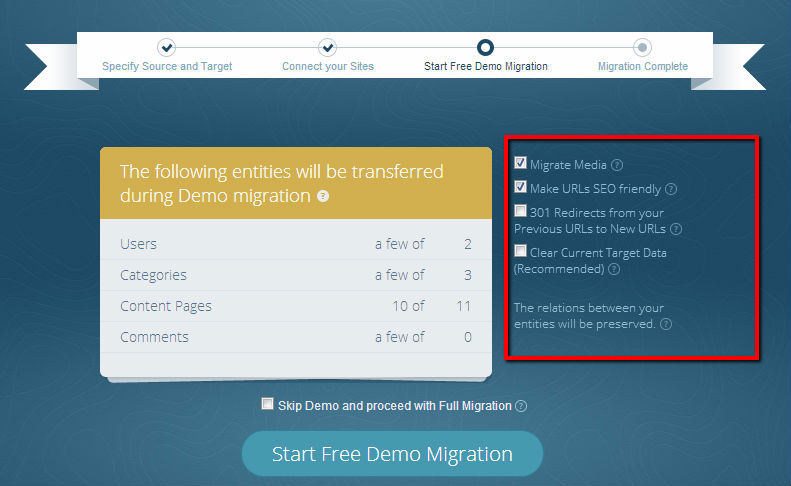 5. Free Migration Preview
After that, you may start with the free Demo Migration. aisite will move a limited quantity of TYPO3 website content to Drupal. In a few minutes you'll be able to check the result.