If you run your website on Joomla K2 CMS platform, you definitely know that the switching to K2 extension (or it's also considered as the CMS in CMS) is an easy and straightforward procedure. But, sometimes, a lot of website owners want to migrate content from Joomla K2 to Joomla back. And frankly speaking, this process is much more complicated and takes more efforts that the migration to Joomla with K2.
Thus, meeting your desires and requirements, we would like to present you stage-by-stage instruction on how to move Joomla K2 to Joomla properly and without any hassles.
Joomla K2 to Joomla Migration Video
Joomla K2 to Joomla
Migr
ation
Guidance
1. Register an Account
To make the first step of your Joomla K2 to Joomla migration, you should go to aisite.com and register there your account.
Also, to save even more time you may login via your Facebook or Google+ profile. It's up to you.
2. Specify Your Current and New Websites
In the provided fields in the migration, wizard enter the URLs of your Joomla K2 and Joomla websites.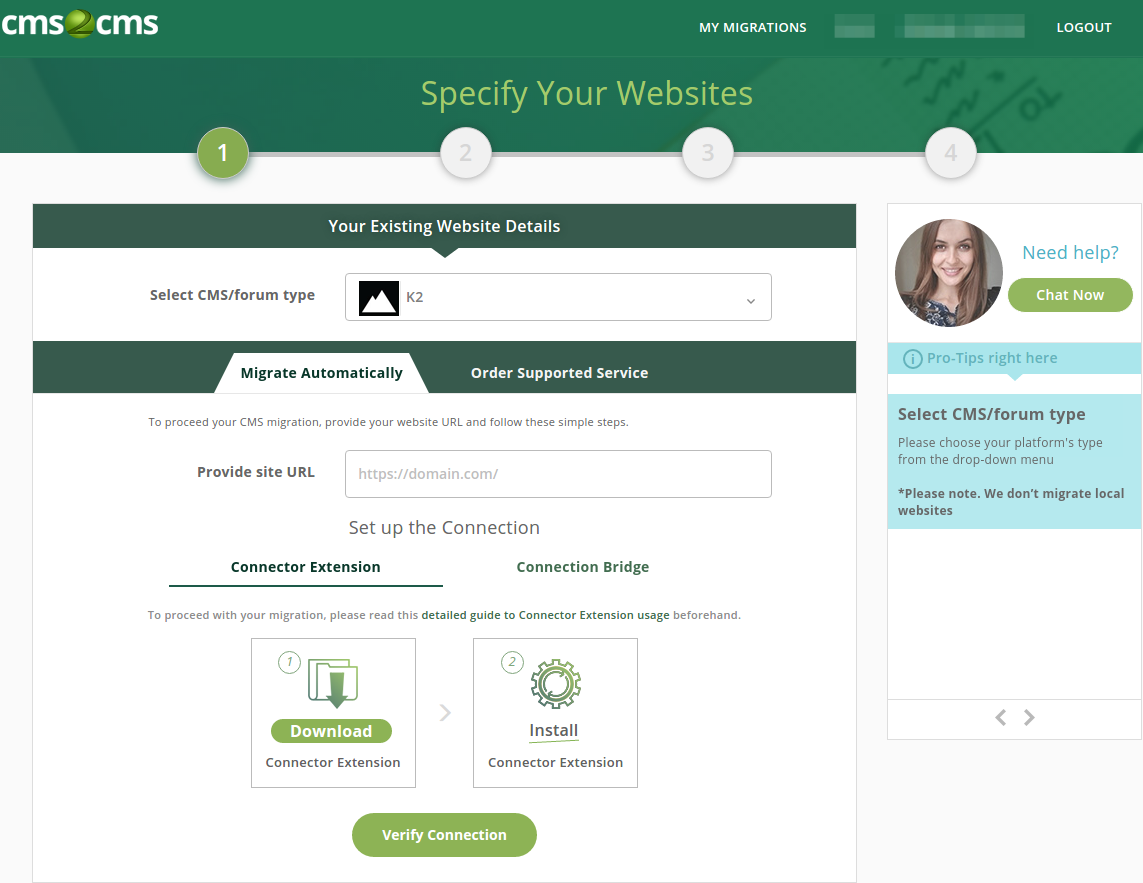 3. Install Bridge Between Your Sites
Now, to proceed with further actions you should download the connection bridge by clicking the corresponding button:
The bridge file will be saved as 'aisite' zip.

Extract the zip file to the folder on your computer and remember its location, you will need it later.

Then, connect to your website via FTP client software. You may use any type of it. You'll need to provide your hostname, username, and password which you can find out from your hosting provider.

Within FTP dashboard copy 'aisite' folder, you've extracted from the zip and paste it to the root directories both of your Joomla K2 and Joomla website.

4. Extra Migration Options
Now, you may go back to your migration wizard and verify the connection bridge by clicking the button below. Then, you may choose the additional options for your migration:
If you want to move your post pictures, check 'Migrate Media Files' box.

To migrate your internal links according to the rewrite rules of Joomla website, choose 'Make URLs SEO Friendly' option.

If you've got some test content on your new Joomla website, you may erase it by checking 'Clear Target Site Data' box.

5. Try Free Demo
Next step will start Demo Migration. You'll be able to observe the migration process in your browser window and in minutes you'll be able to check the result of your free Demo Migration.
6. Start Full Migration
If you are happy with the result of your Demo migration, you may start full Joomla K2 to Joomla migration. When the transfer is over, you'll receive the notification and be able to enjoy your new Joomla website.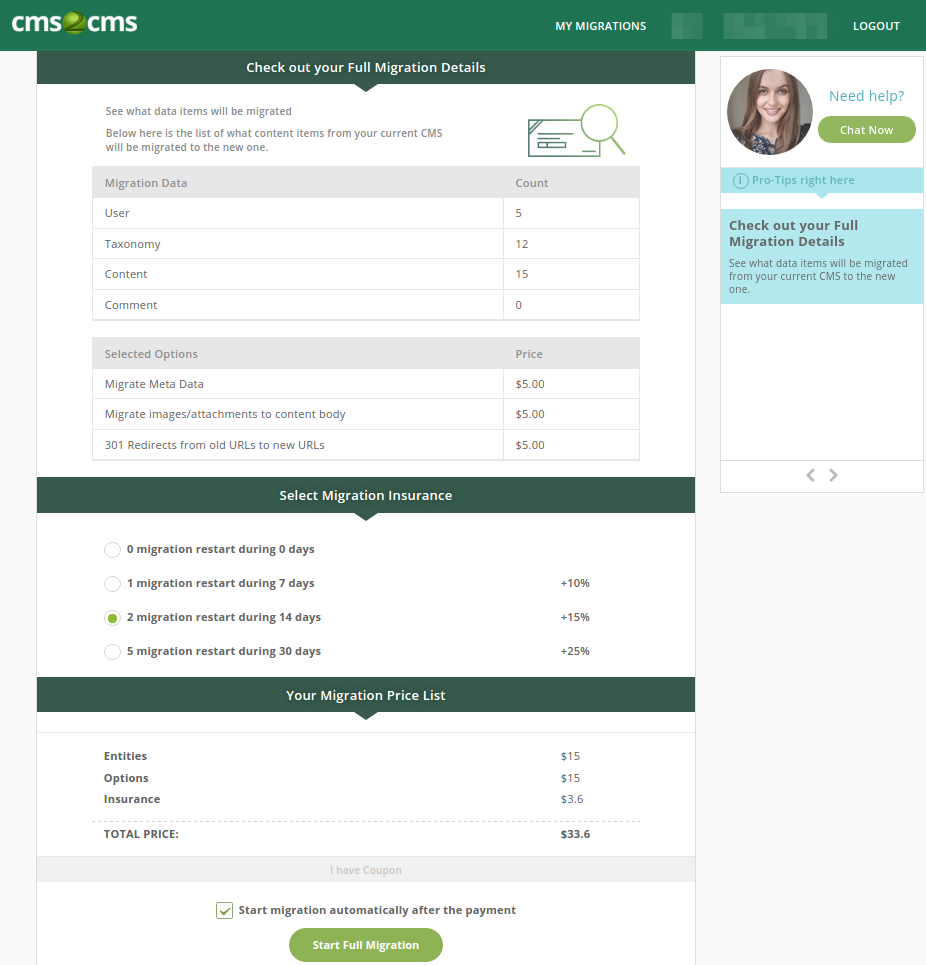 Supported Entities That Will be Migrated From Joomla K2 to Joomla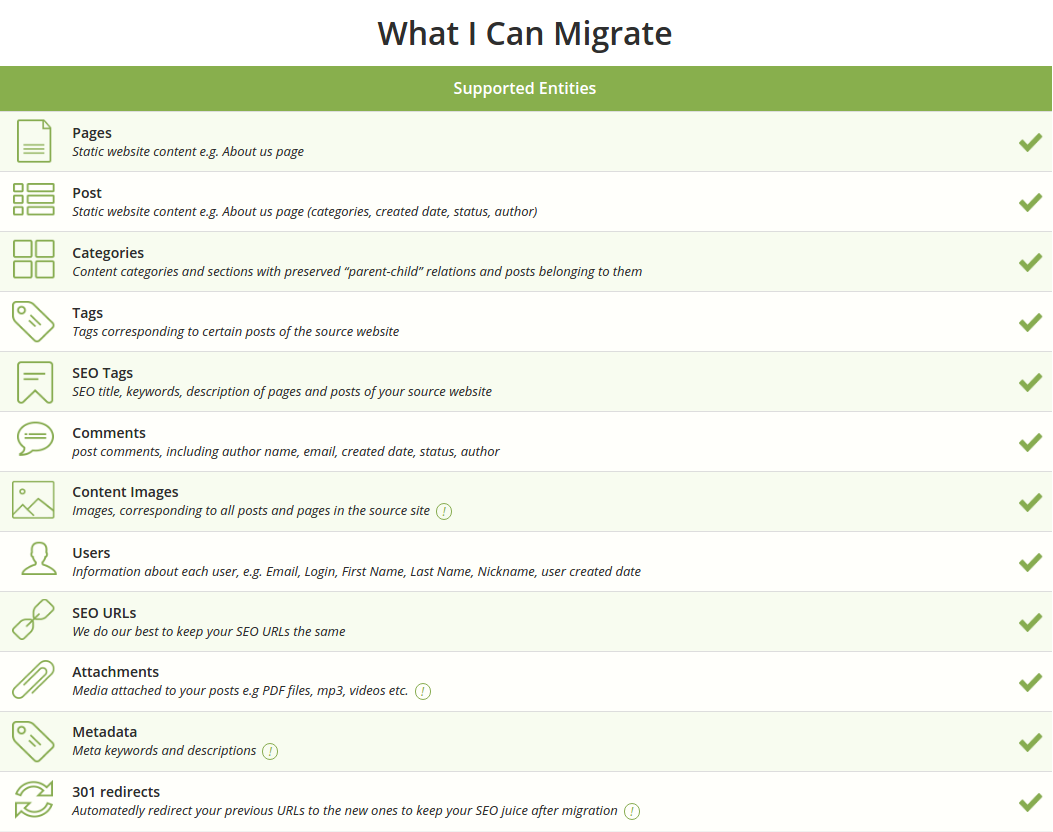 So, don't hesitate anymore! Set up your free Demo Migration, and you'll see how it's easy to move all your Joomla K2 website to Joomla in a split moment. Make the step to your website improvement!