If you are still hesitating whether to switch to Drupal or not, we have prepared a few arguments that will definitely clear mind of doubts. First of all, this website builder is more than just CMS platform, it is a framework that enhances the great amount of features that will help you to make a scoop out of your website. Also, Drupal allows you to create your own applications for your site on its modular core, which takes time to master, though.
Also, Drupal is considered to be the perfect tool for creating, configuring, and maintaining your web project. You may advance your site with the variety of modules, themes, distributions. Moreover, Drupal offers you unlimited possibilities whether you are going to run a personal blog or extended business website with lots of users. However, you should realize that Drupal requires your dedication and interest to master it completely. You should study a lot to turn it into your website benefit.
OK, we got to the bottom of Drupal as the advanced website builder, but how to perform Drupal migration properly? Today, we'd like to present you stage-by-stage instruction on how to move your Blogger to Drupal extremely fast and precise.
Import Blogger.com to Drupal Video Guidance
From Rags to Riches: Moving Blogger.com to Drupal Guidance
1. Registration
First, go to aisite.com and register there your account. Or make it simpler – login via your Facebook or Google+ account.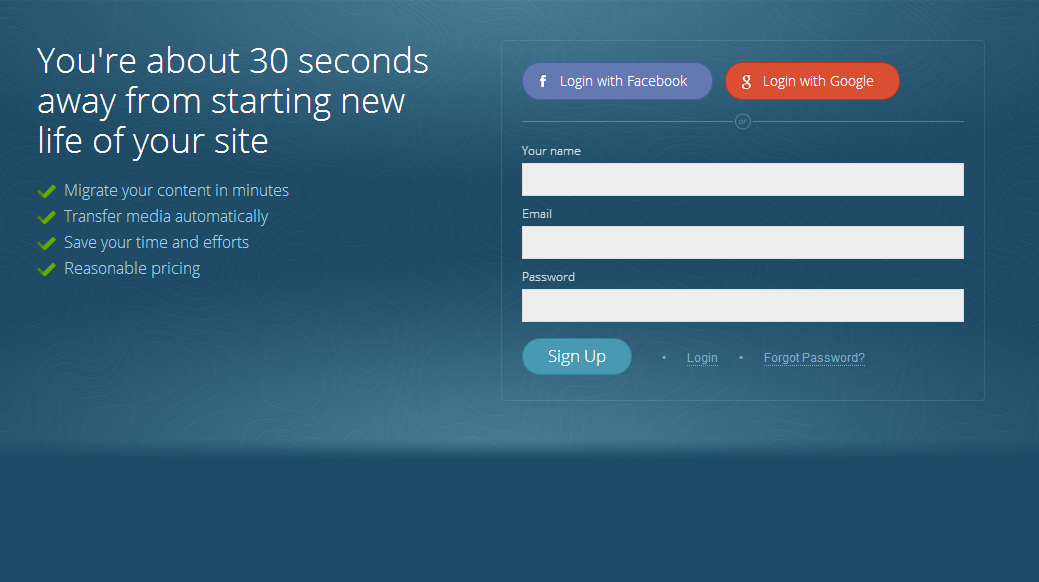 2. Type Your Blogger.com and Drupal URLs
In the provided fields of your migration wizard specify the URLs of your current Blogger site and new Drupal one.
You haven't installed your new Drupal website yet? Don't give in! It's possible to try the migration process anyway. Just check the box and choose CMS platform you want to migrate your content to, in this case it's Drupal. Then, aisite will move the part of your Blogger content to Drupal test site and you'll be able to check how it looks like and then, you may decide to perform the full Drupal migration.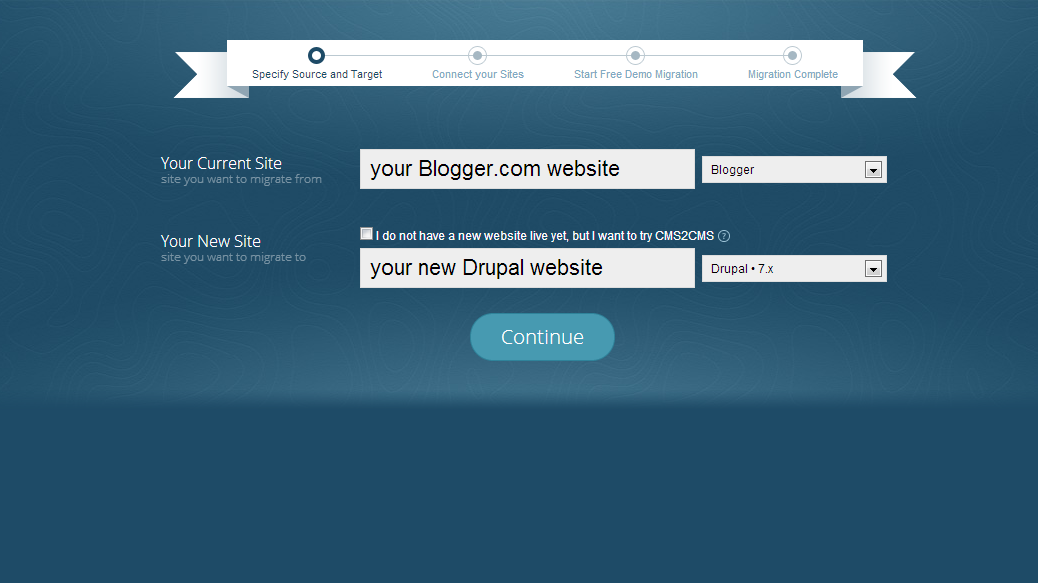 3. Connect to Blogger.com
Now, provide your
Blogger
login and password to connect to your current site.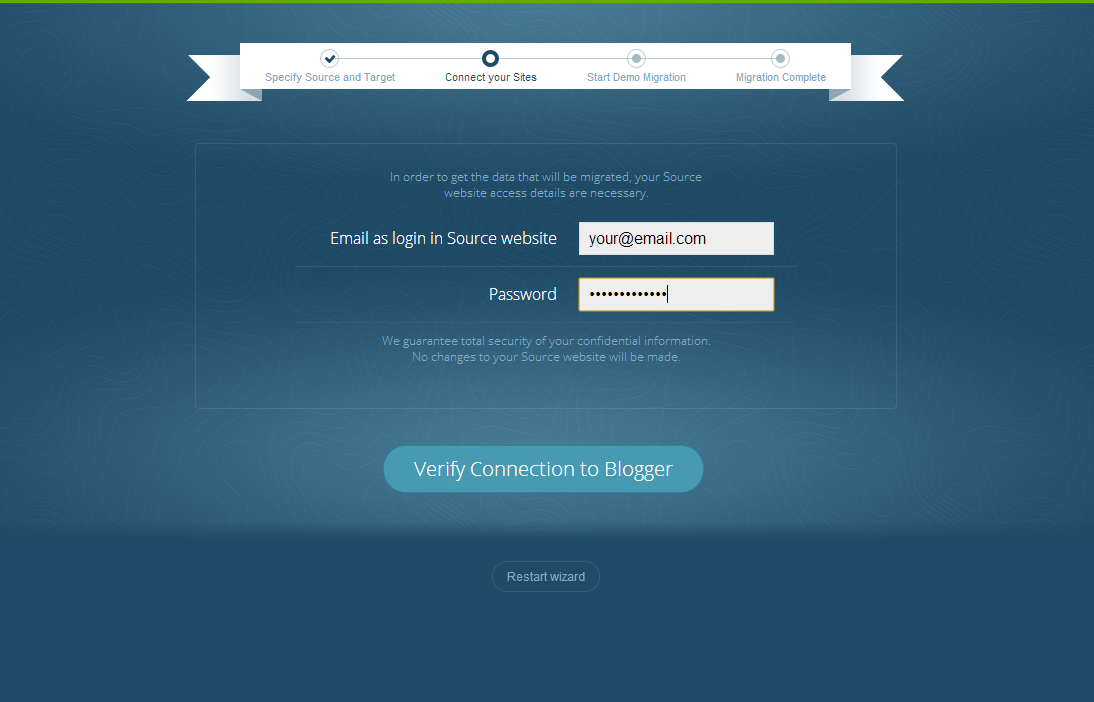 4. Blogger to Drupal Connect
This procedure will help you to make the connection between your sites.
So, press 'Download the connection bridge' button. It will be saved as 'aisite' zip.

Extract 'aisite' from the zip to the folder on your computer and remember its location to proceed with the further actions.

Now, connect to your websites  via FTP client software (any type). You need to provide your FTP host name, username and password (you may know these from your hosting provider).

Within your FTP dashboard, copy 'aisite' folder that you've extracted from the zip previously to the top folder with the index.php file.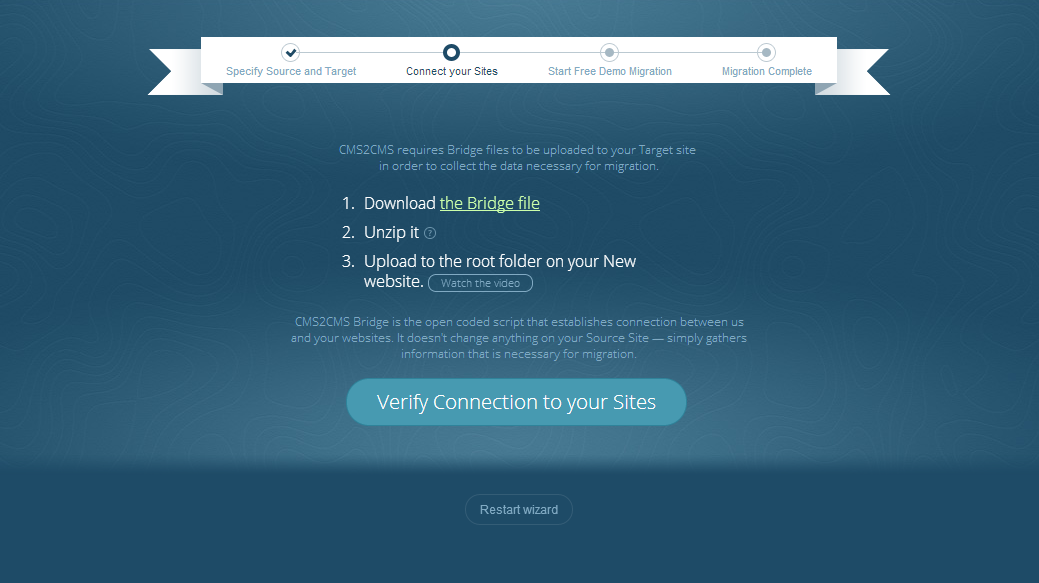 5. Extra Options to Choose
And now, go back to the migration wizard and press '?erify the connection bridge' button. Then, you may choose the additional options to move Blogger to Drupal even more completely:
If you are planning to import your post pictures, press 'Migrate Media Files' button.

It's possible to move Blogger internal links according to their structure on Drupal. .

In case you have some unnecessary test data on your Drupal website, there's an option to clear target site data.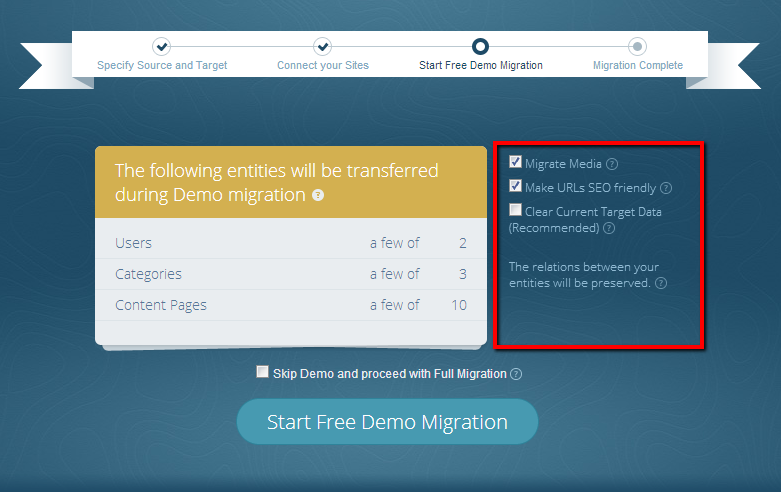 6. Run Free Migration
When you've already decided on all the additional options, you may try to import Blogger to Drupal by proceeding with the Free Demo Migration. aisite will move 10 pages of your content with all the related entities.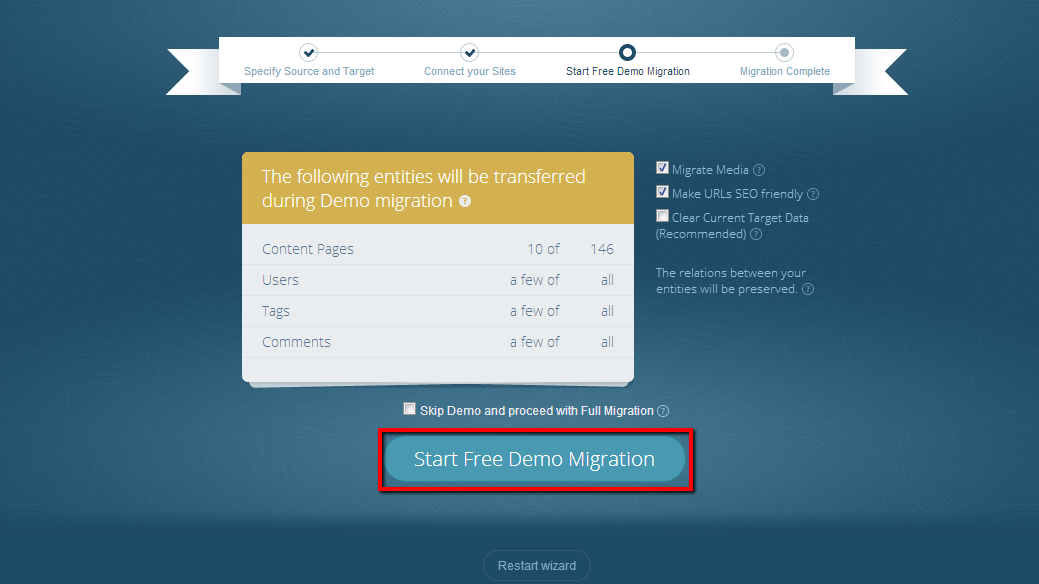 7. Full Migration
And the final straight is the Full migration process, just press the corresponding button and the complete transfer of your website is on. In a few minutes you'll receive an email notification and be able to enjoy your new Drupal website.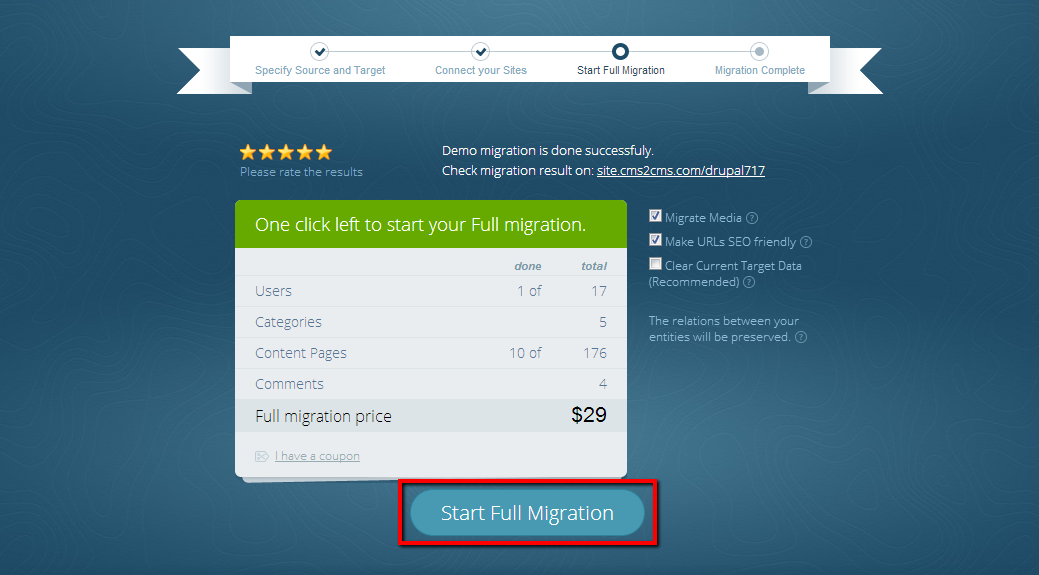 Ultimately, your website development is totally under your control and if you have already decided to move your Blogger to Drupal, just set up your free Demo Migration and check out how your new website will be look like.
List of the Migrated Entities