Usually, while speaking about the change of CMS platform, this super complex procedure sets website owner's teeth on edge. And you know, it's easy to understand the reason. Facing with the website migration, there's a great risk of content and time losses. Also, in most cases, you have to install additional software or even hire a programmer who offers pretty expensive services. Just admit, it does not look like an attractive offer. So, is there another way that will show how to migrate Tumblr to Drupal more easily and for sure?
We offer you to try automated aisite migration. The whole process is performed in a few steps with no codes, scripts, or installations. Just proceed with the following guide!
Importing Tumblr.com to Drupal Action
1 Stage –  Login/Sign up
To get started with your Tumblr to Drupal migration, go to aisite.com and register your new accout. Or you may just login via Facebook or Google+ account.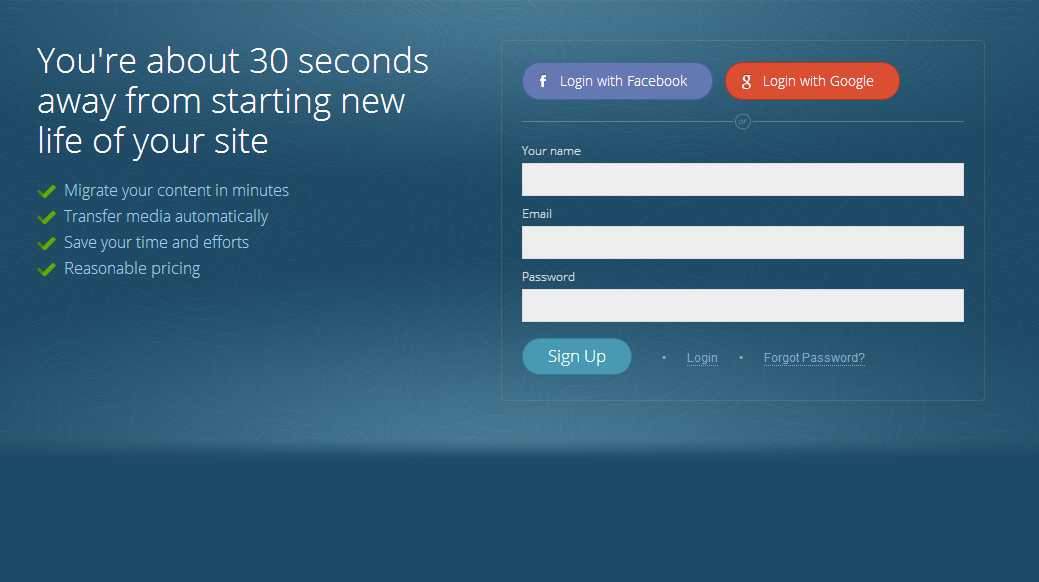 2 Stage –  URLs of Your Websites
Next, specify the URL of your Tumblr.com blog and your new Drupal website and select CMS platforms types – Tumblr and Drupal respectfully.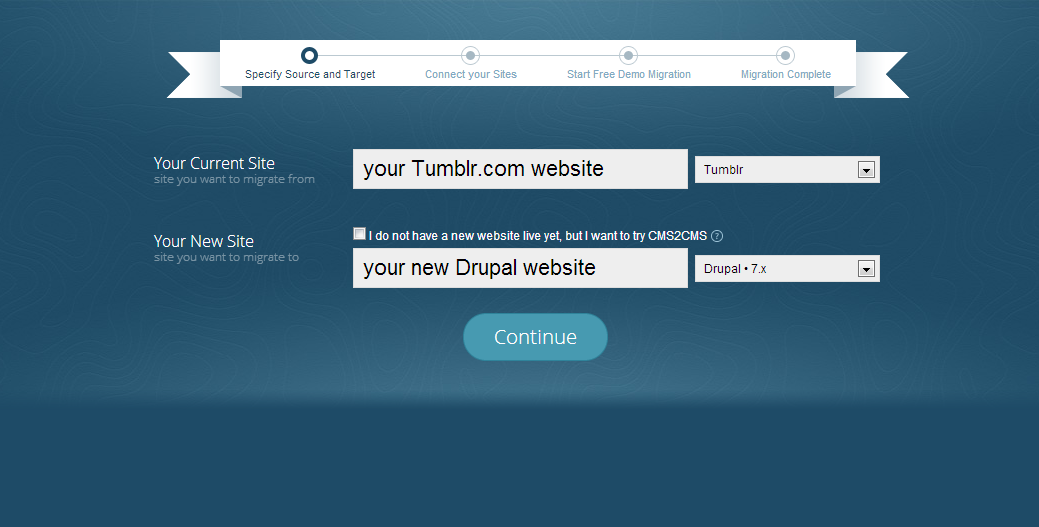 3 Stage – Connect to Tumblr Site
Then, you should connect to your Tumblr site – just provide your access login and password. And if you have several blogs, choose the one you want to move.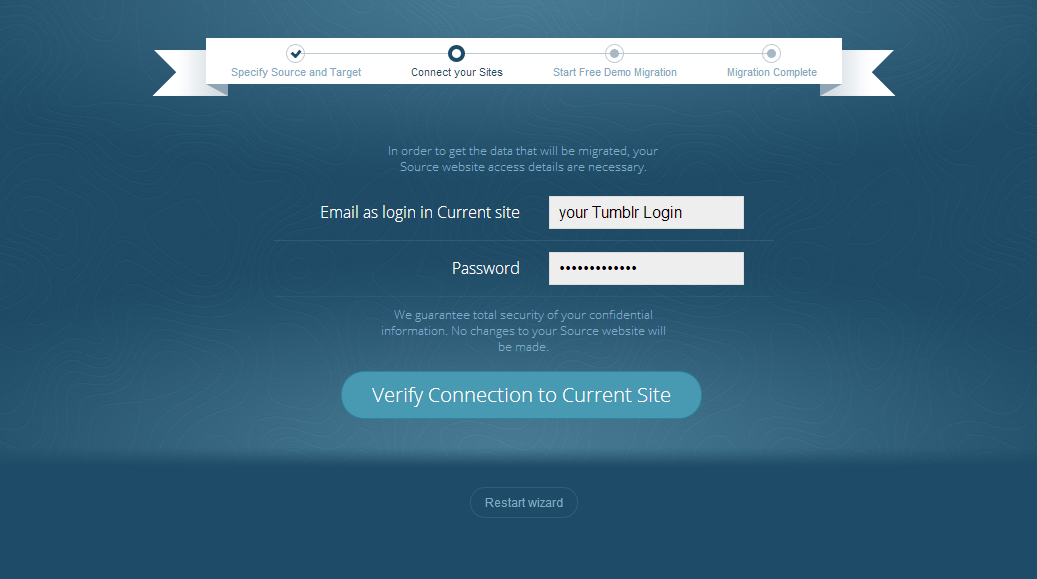 4 Stage – Connect to Drupal Site
Download the connection bridge by pressing the corresponding button.
The connection bridge will be saved on your local computer as 'aisite' zip.

Extract it from the zip to the folder on your computer and remember the location.

Now, connect to your new Drupal website via any type of FTP client software. Just type your host name, username, password. All these you can find out from your hosting provider.

Next step is to copy 'aisite' folder to the root directory of your Drupal website.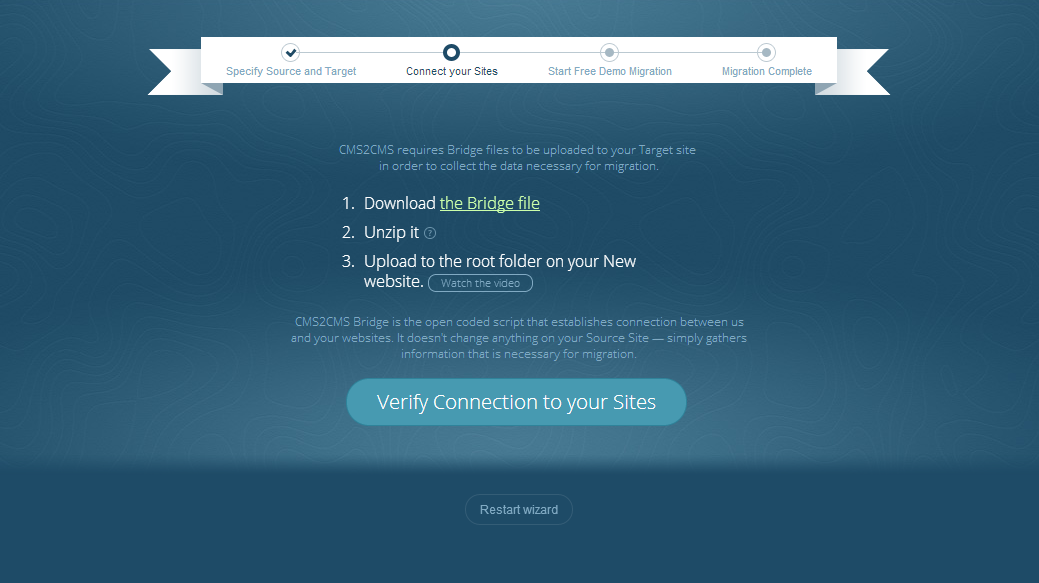 5 Stage – Migration Wizard
Go back to your migration wizard and verify the connection between your sites. Then, you will have some additional options to choose:
Migrate Media Files – if you check this box, all your post pictures will be moved from Tumblr to Drupal.

Make URLs SEO Friendly – it means that your Tumblr internal links will be migrated in accordance to the rewrite rules of your Drupal website.

Clear Target Site Data– if you check this option, all your test data on your Drupal website will be deleted duting the migration.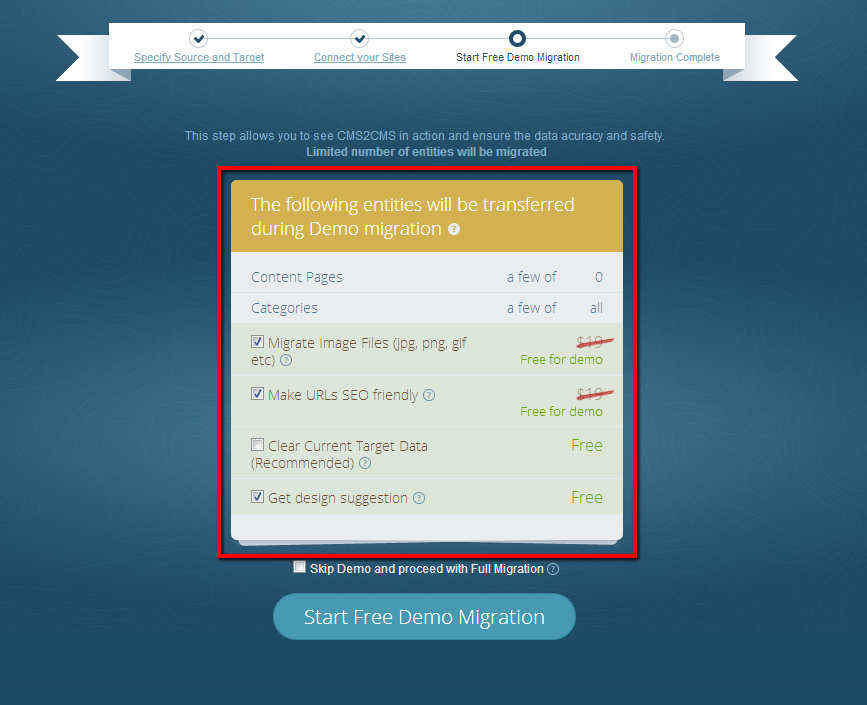 6 Stage  – Free Demo Preview
Now, you may start your free Demo Migration – 10 pages of your website will be migrated from Tumblr to Drupal with all the related entities. And very soon you'll be able to check the result.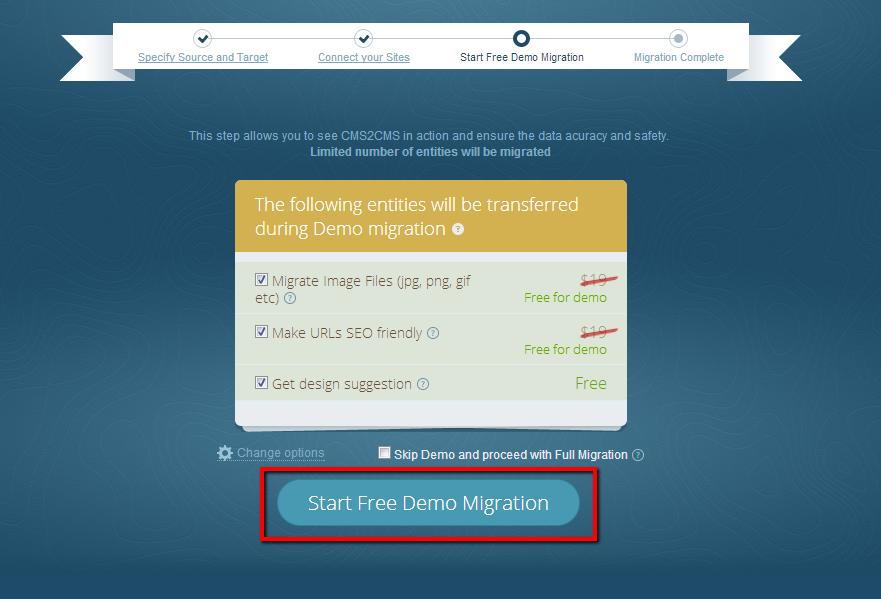 7 Stage – Final Full Migration
After that you may start you Full Migration. You may observe the migration process in your browser window and in a few minutes you will receive an email notification and be able to check your new Drupal website.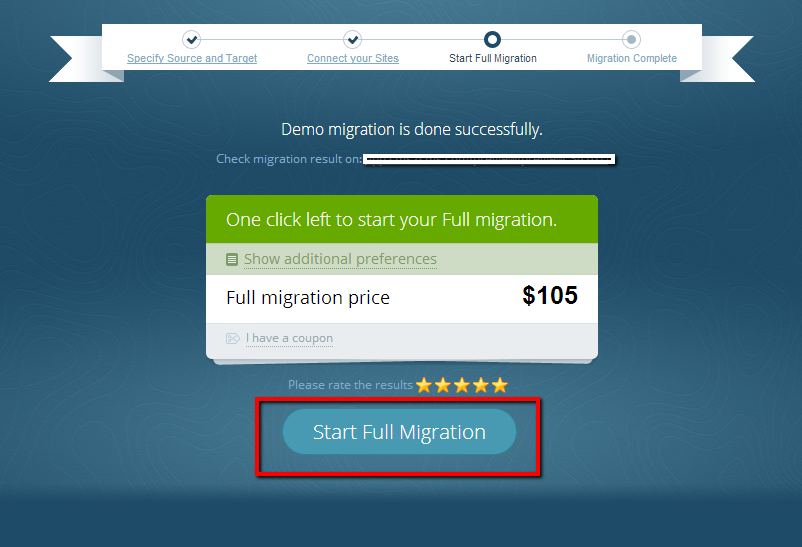 Supported Entities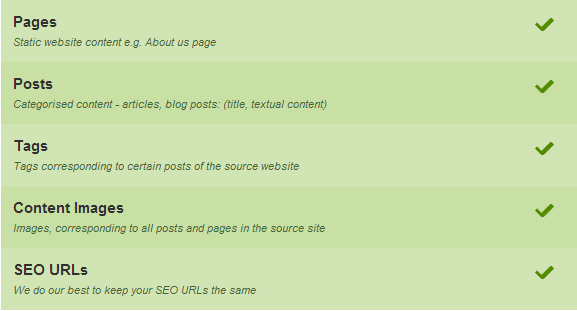 All in all, aisite offers you an alternative solution to migrate Tumblr to Drupal  with no codes, efforts, and nerves. If you are ready, just set up your free Demo Migration and make the first step to your successful Drupal website management.