It's known fact the prosperous website management requires a mixture of advanced functionality and your creativity. At the same time, how to turn them into reality with the minimum effort investments? Basically, everything depends on the choice of your CMS platform. Distinguishing the source features of the optimal CMS solution, they are ease of use, flexibility, and great website performance.
However, when you start running your site on the one CMS software, it doesn't mean that it will meet your demands and requirements in the future. Usually, when the progress is not visible anymore, you have to give a try to another CMS platform.
In this tutorial, we'll show you how to migrate Joomla K2 to WordPress without your website data and traffic losses.
Take Over a Business
Before you have started transferring your site content to WordPress, look through the "to do" list and make sure everything is in its proper place:
1. Install your new WordPress site, set a new theme, and install the necessary plugins.
2. Inform your site users about your migration. However, the site will be under maintenance, if you migrate your content with aisite.
3. Get ready to your migration process – make you some coffee or tea and sit cozily.
Watch up How to Migrate Joomla K2 to WordPress with Ease
Step-by-Step Guide to Move Joomla K2 to WordPress
1. Register aisite account or use your Google+ or Facebook account.
2

. Select the CMS of your current website and specify its URL address in the provided field.
Then, press the 'Download Connector Extension' button. Follow the video-instruction to install the extension.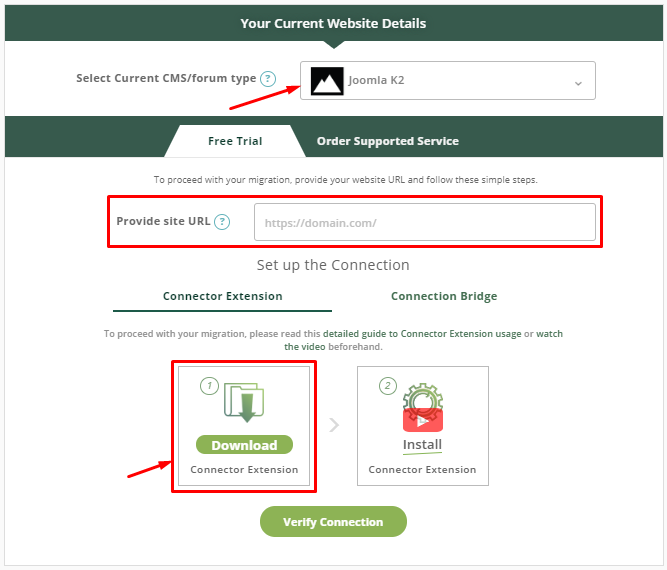 3. Select your new CMS – WordPress
Provide its URL address, admin login and password to install the Connector Plugin automatically.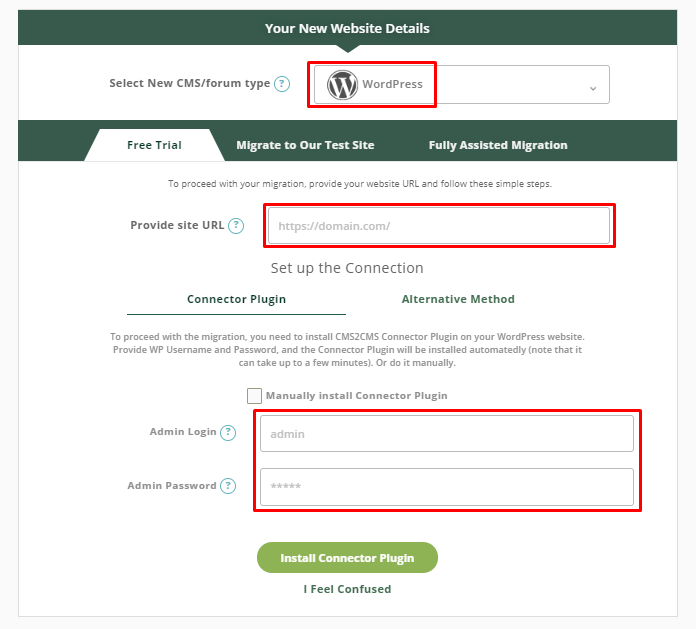 4. Select the entities and additional options
After that press the 'Start Free Demo Migration' button.
5. Check the results!
Clicks the links on a description and compare your pages on current and the new CMSs. In case you are satisfied – complete your full migration!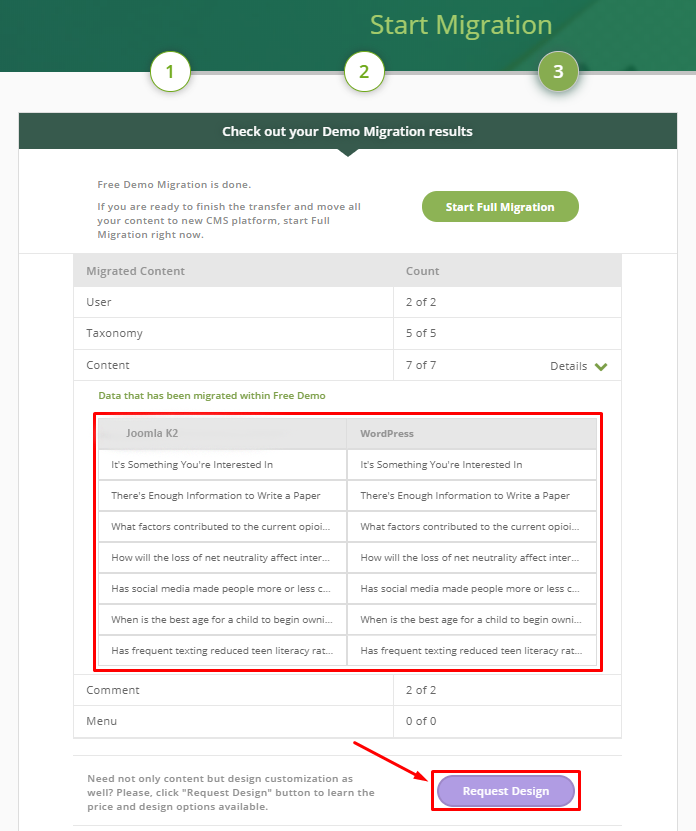 Migrated Entities by aisite