Sometimes you may feel like you want to bring something new and exciting to your forum. One of the good ways to do that would be migrating between platforms with different possibilities and capacity. So, if you want to do this, you are at the right place.
Today we will talk about migration from vBulletin to Kunena. Both platforms are good options but the final decision depends on the particular features you need.
vBulletin will be a good option for you, if you want to develop different internet projects, such as a forum, a website, a blog and some other.  Also while using this platform, you are able to administer your project on Windows OS, Linux OS or Mac OS, because vBulletin is a cross-platform product. Despite the fact that vBulletin is a commercial platform, it has tons of third party free products. There are a number of plugins and modifications available, most of which are free. In addition, they do not require any base code changing. Moreover, with vBulletin you don't have to worry about the upgrades, its one-click upgrade system never fails.
As for Kunena, it is created by the team of professionals as a free open source platform. It supports such social networking components as Community Builder and JomSocial. The upgrade system is very convenient, you can upgrade your forum automatically with every new version release. Also, Joomla Kunena is integrated into Joomla CMS with no problems and complications. You can set your forum as private, public or read. Moreover, the members of the forum can be divided into different groups, such as moderators, administrators, guests and registered users.
With aisite you can migrate directly from vBulletin to Kunena in a really fast and simple way. You can migrate all of your forums categories, posts, comments, user data and topics from your existing vBulletin forum to Kunena automatedly. It means that you will not lose any important data. In addition, you will save a lot of time and have more possibilities to customize your web project.
So, if you decide to change your platform, aisite will be a good helping tool for you.
Now let's take a look at this easy step by step instruction on how to migrate from vBulletin to Kunena:
Log in or create a new account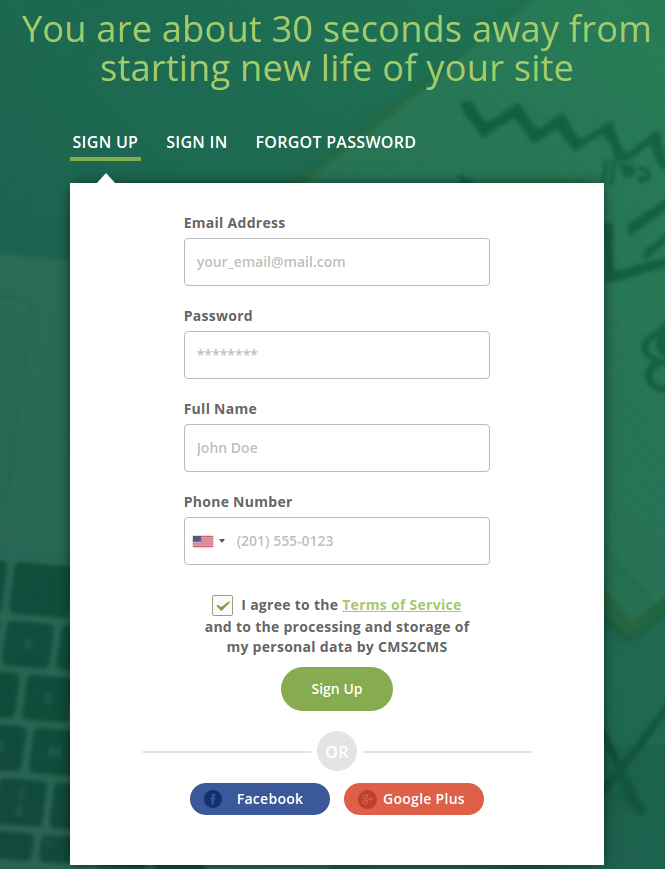 Choose CMS types of your source and target sites
Enter the URLs of your sites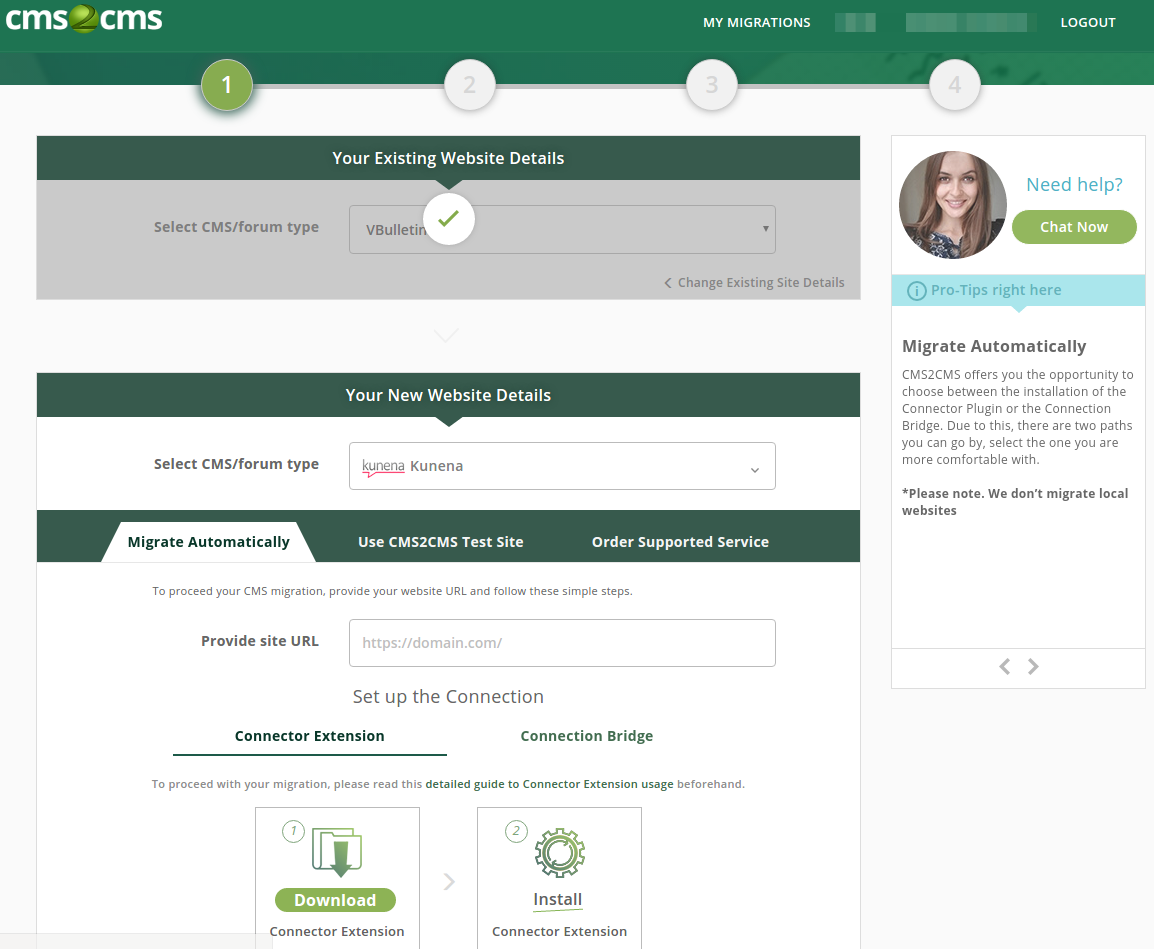 Install the Connection Bridge between your sites
Download the bridge file (aisite.zip);
unzip this file;
connect to your source and target websites using FTP;
copy 'aisite' folder to the root directories of your websites (make sure that you upload the folder to Joomla root, not Kunena).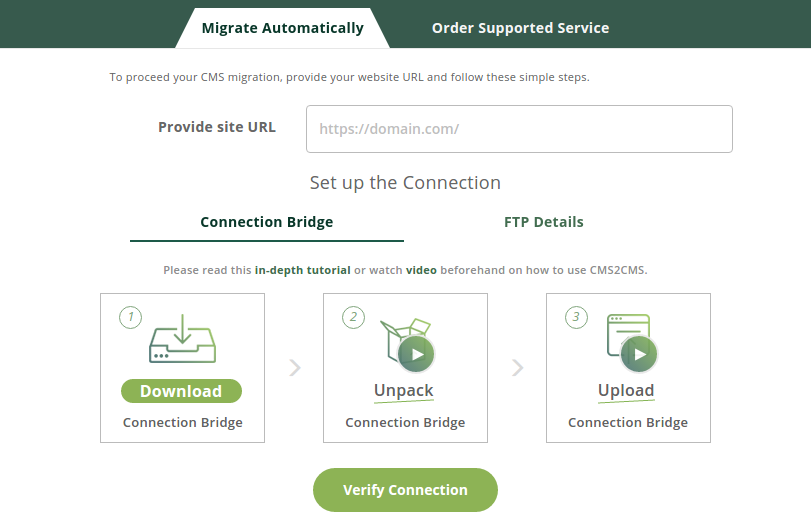 Select Your Migration Options
Clear current data on New Site before Migration;
Fix broken relationships in the database.
Start Free Demo Migration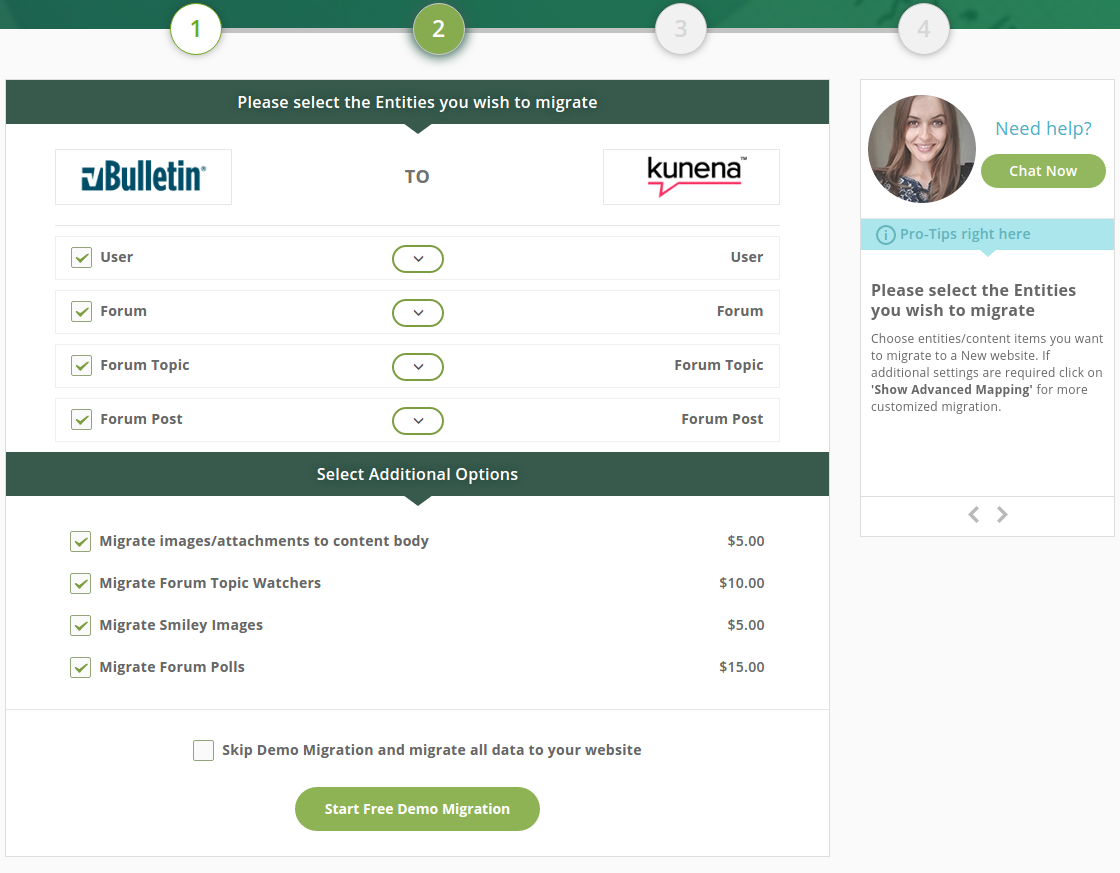 Now you can watch your demo migration process from vBulletin to Kunena. After it's done, you can check the migration results. (With free Demo migration option, your data will be moved partially – up to 10 threads).
Start Full migration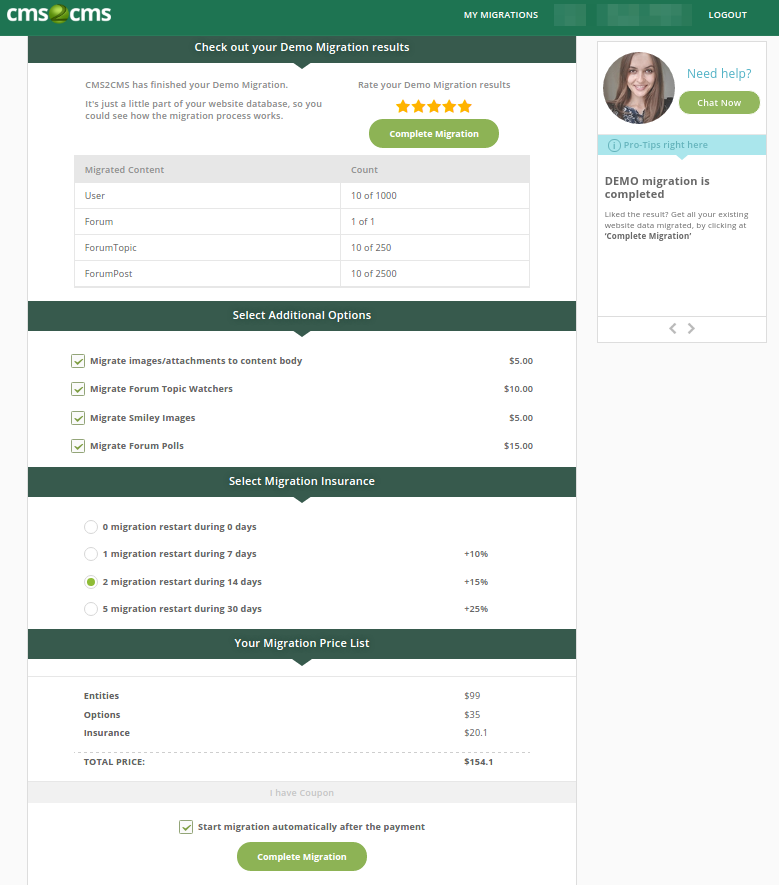 If the results satisfy you and you are interested in moving the rest of your forum to Kunena, just one click separates you from starting it now.
So, if you decided to save your time and bring new life to your internet project with the new platform, go ahead and set up a free Demo Migration to make sure that it is very easy to switch from your forum platform to a new one.