While speaking about the most powerful CMS platforms, Joomla is definitely the respectful one among them. Powerful functional architecture, out-of-the-box operation, original template system all that are Joomla strengths. Nowadays, more and more people want to move their current websites to Joomla to make their web projects look and feel more professional. To make this procedure plain and effortless, today we are going to present you the tutorial guide on how to migrate from Blogger.com to Joomla using aisite migration service.
Make sure, it takes you no more than a few minutes to move all your content directly to your new Joomla website due to the fact that everything is done automatedly and with no software installations at all.
5 Min Video Tutorial for Fast and Precise Blogger to Joomla Migration
Step-by-Step Tutorial
1. Create an Account
If you are ready to start your fast and secure migration right away, just go to aisite.com and register your account. Also, you may login via your Google+ or Facebook account.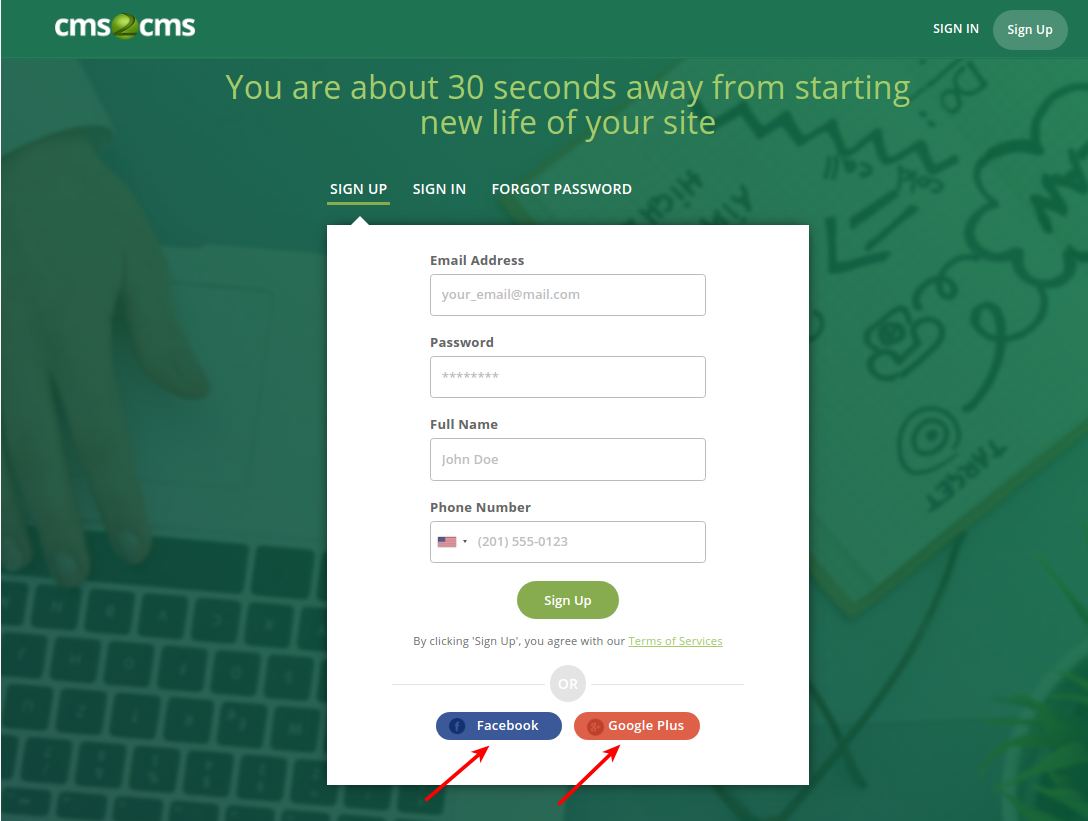 2. Provide Blogger.com Details
Now, to proceed with the next step, you have to choose your current CMS platform and specify the URL (in our case it will be Blogger)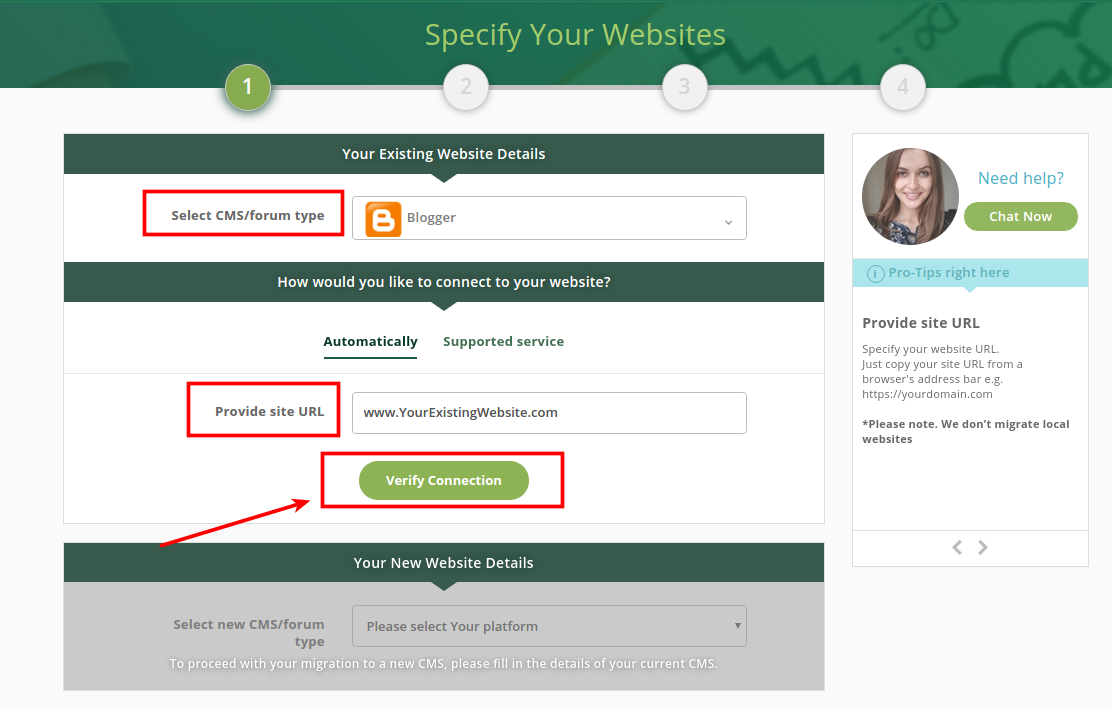 3. Specify Joomla Website
Here you have to provide your Joomla website details. Choose Joomla platform as a target one and enter its URL in the provided field. After that, you will have to establish the connection between your current and new websites. aisite migration service gives you two options for doing this: installation of a Connector Bridge or a Connector Extension. Let's see how it work.
By clicking the "Download Connector Extension" button, you will be asked to save the file to your local computer. It will be saved in a zip format containing aisite-connector-extension folder.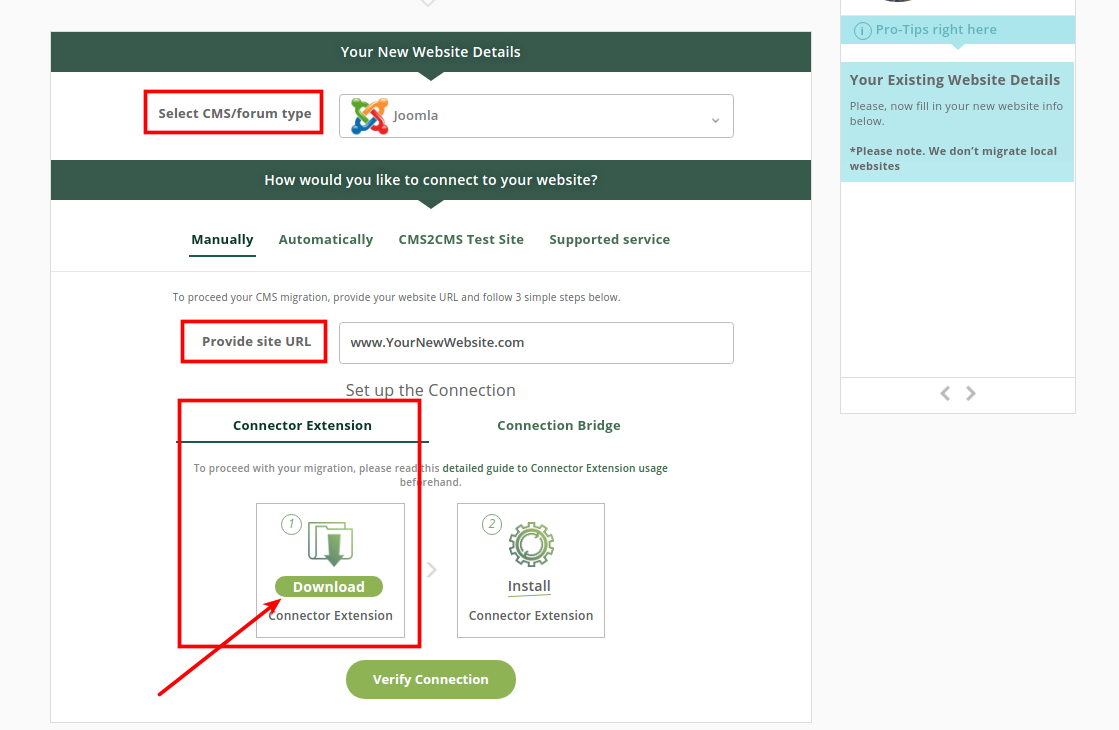 Your next step will be to upload the aisite Connector Extension to your Joomla site. Go to Extensions on your admin dashboard choose, the previously saved zip file from your computer, and click Upload and Install button.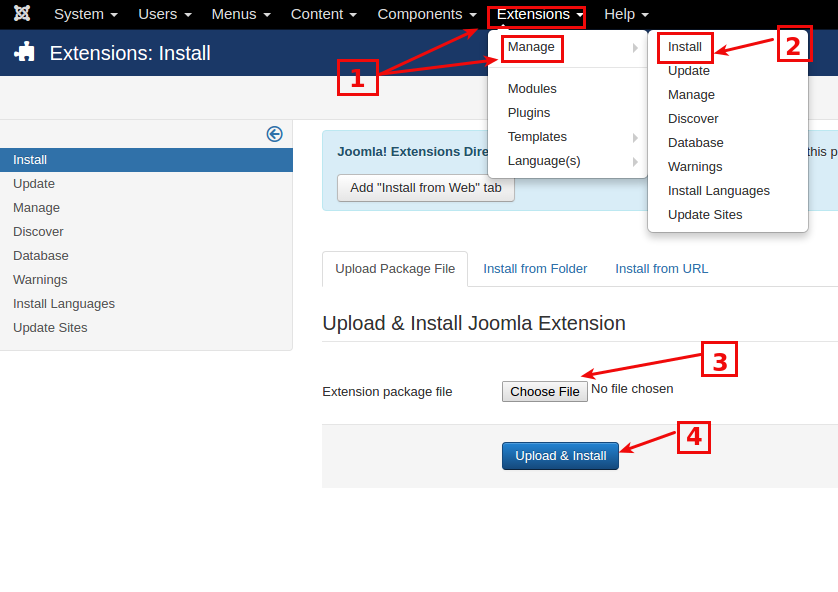 Click on the extension and log into aisite. Now you can proceed with your migration.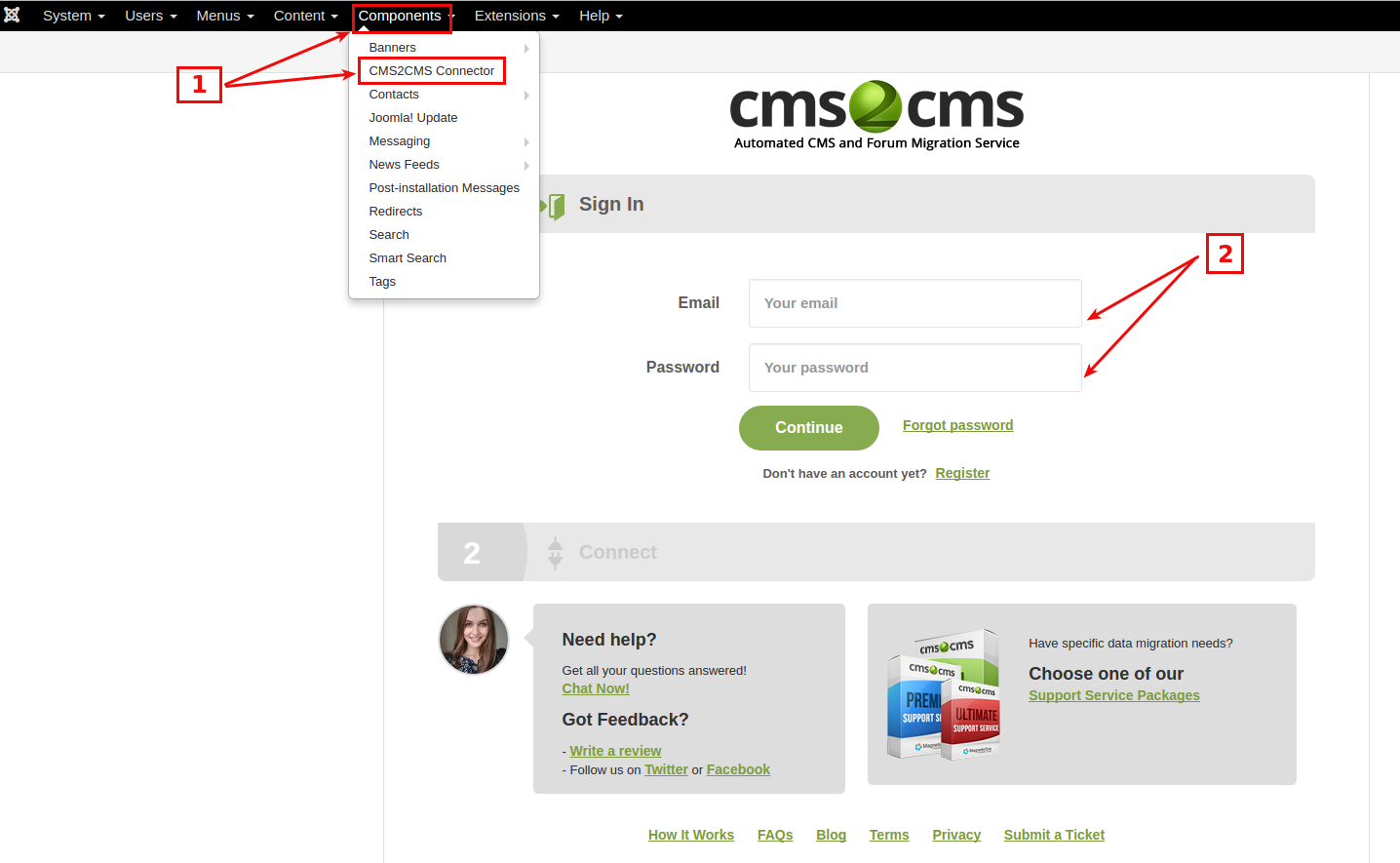 4. Perform Demo Migration
To see the service at work, you are given a chance to run Free Demo Migration and preview how your ex-Blogger website will look like on a new platform. Choose what data types you wish to migrate, select additional options if needed and get the migration going.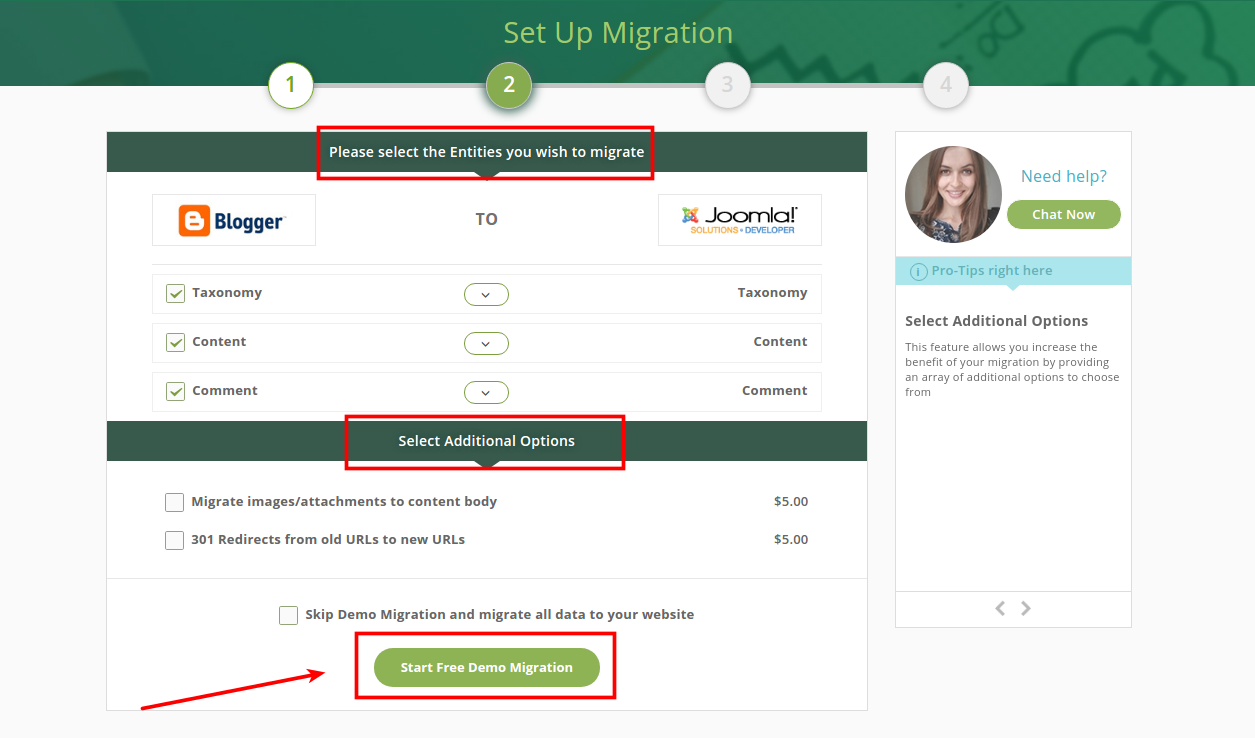 5. Complete migration to Joomla
If you are completely satisfied with the Demo Migration results, your final step is to start the Full migration. During this procedure, all the entities will be migrated directly to your new Joomla website in a few minutes. Choose the insurance plan, check the price and press "Complete Migration" button.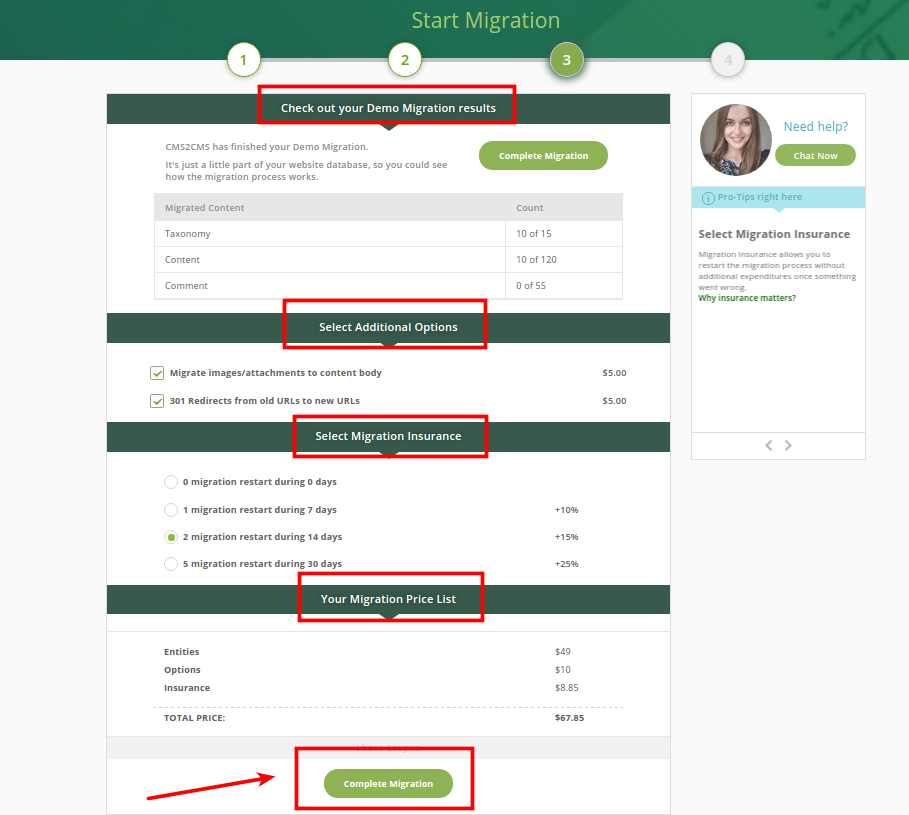 6. Check the Migration Result
When the full migration is done, you will receive the email notification with the link to your new website. That is the process of your successful Joomla migration.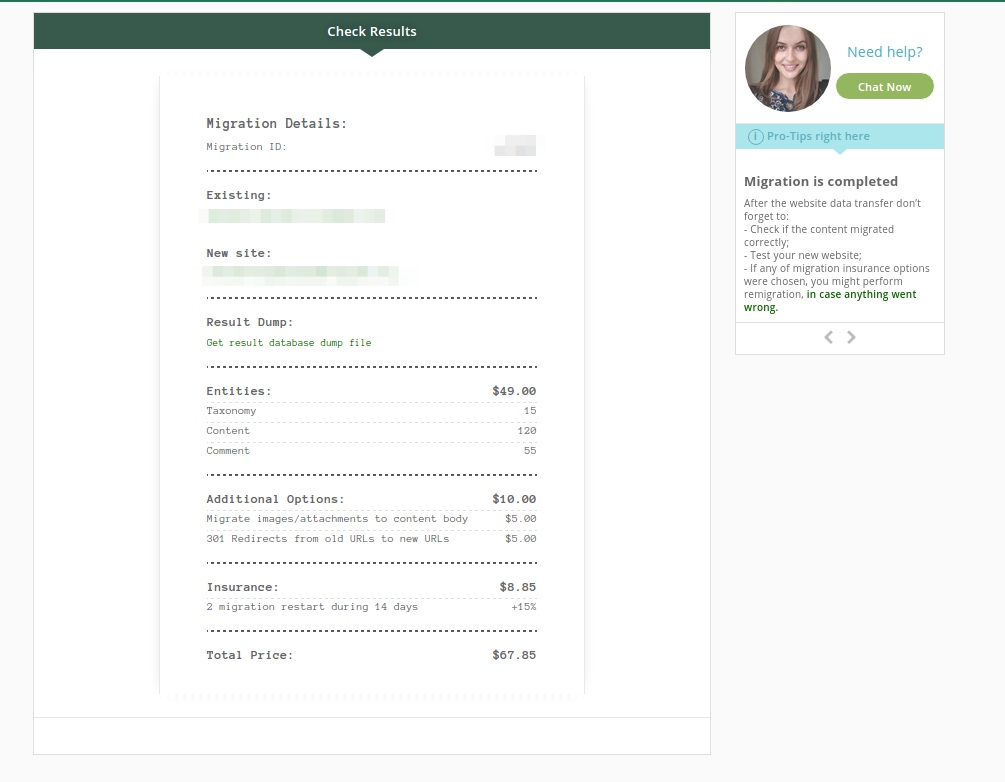 List of Supported Entities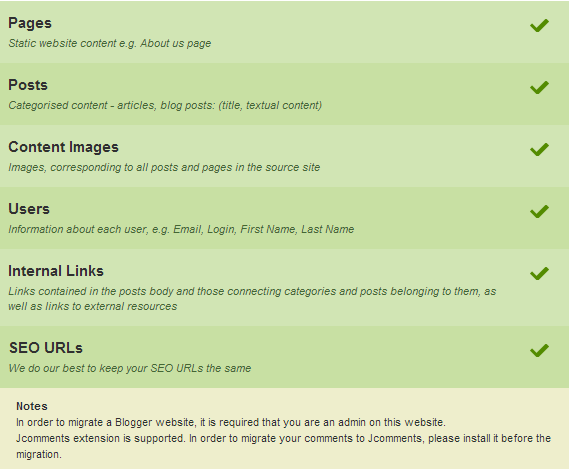 So, don't put off your rapid website improvement,
migrate Blogger to Joomla
with aisite and don't leave any chance of data losses. Just set up your free
Demo Migration
and make sure there are no limits that can stop your website growth.