It is a well-known fact that Joomla and WordPress are the titans of CMS platforms and lots of people are using them to create and run a website on. Still, the question arises – which platform should one choose to get the best result.
The reasons to migrate from Joomla to WordPress can be various. Don't worry if you've chosen one platform but now you would like to move to another. You don't have to create a website from the very beginning as there are more than enough ways to migrate from Joomla to WordPress.
Migration: How to Do It the Right Way?
Here are some ways to convert Joomla site to WordPress. Learn them and choose the most convenient for you.
Do It Yourself Method or Hiring a Specialist
It is possible to do the conversion by yourself. All you have to do is to copy the data from one platform and paste it to the other. But if you have a huge website with many pages, it will be extremely difficult for you to perform a migration. You can also hire a specialist but it can also take several days and lots of money to convert Joomla site to WordPress.
aisite Technique
aisite is a service aimed to perform your Joomla to WordPress migration incredibly easy and fast. Let's learn more about the Connector Extension.
aisite Connector Extension is designed to establish the connection between your Existing Joomla website and your New WordPress site. There is no need to provide someone with your personal information such as login, password etc because only you have control over the process of conversion. Besides, you don't have to worry about losing any data. Still hesitate? Follow this step-by-step instruction and you will see with your own eyes how simple the migration with aisite is.
1. Register an account.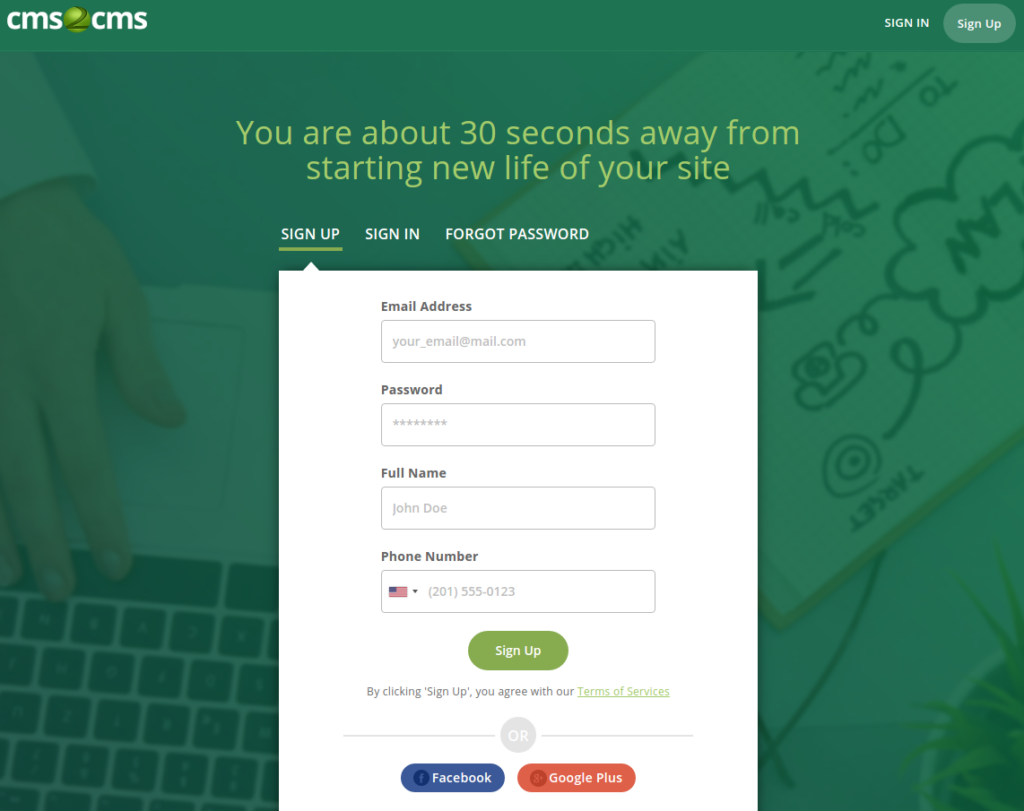 To start the migration process, you need to login or create a new aisite account. Provide your name, email, phone number, choose a password – and you're registered. As an alternative, you can sign up using your existing Facebook or Google+ account.
Specify Your Joomla Website Details.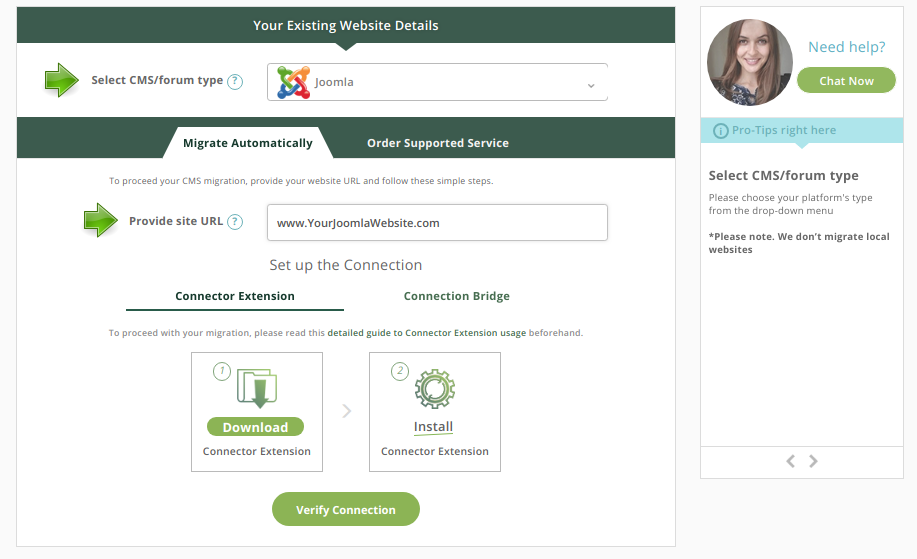 Select Joomla as a platform type and specify the URL of your Existing Joomla website in the provided field.
Establish the Connection to Your Existing Website
Click the "Download Connector Extension" button and you will be asked to save the file to your local computer. It will be saved in a zip format containing aisite-connector-extension folder.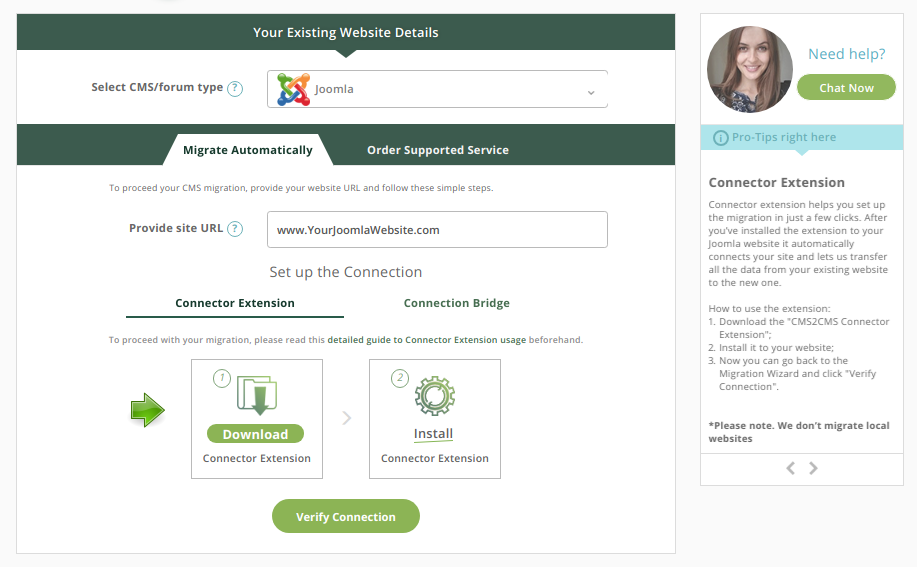 Upload the aisite Connector Extension to your Joomla site.
Select Control Panel -> Extensions -> Manage -> Install -> Choose the file from your computer -> Upload and Install.
Click on the aisite Connector Extension and log into aisite.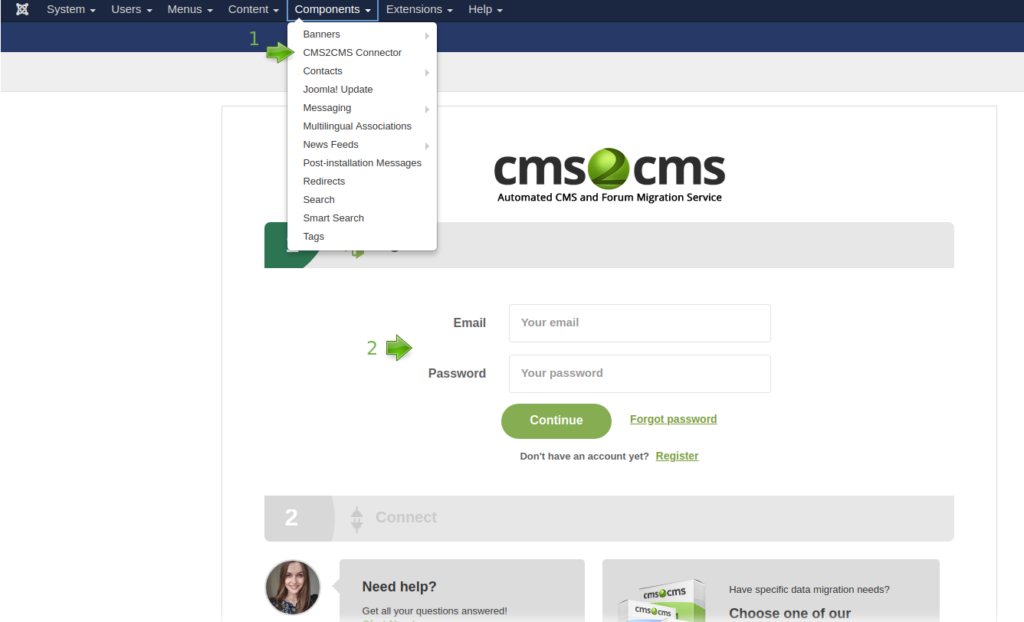 Provide Your New WordPress Website Details.
Now, choose WordPress as your Target CMS platform and provide its URL. In case, you don't have your WordPress installed yet, you can try Migration to aisite Test Site.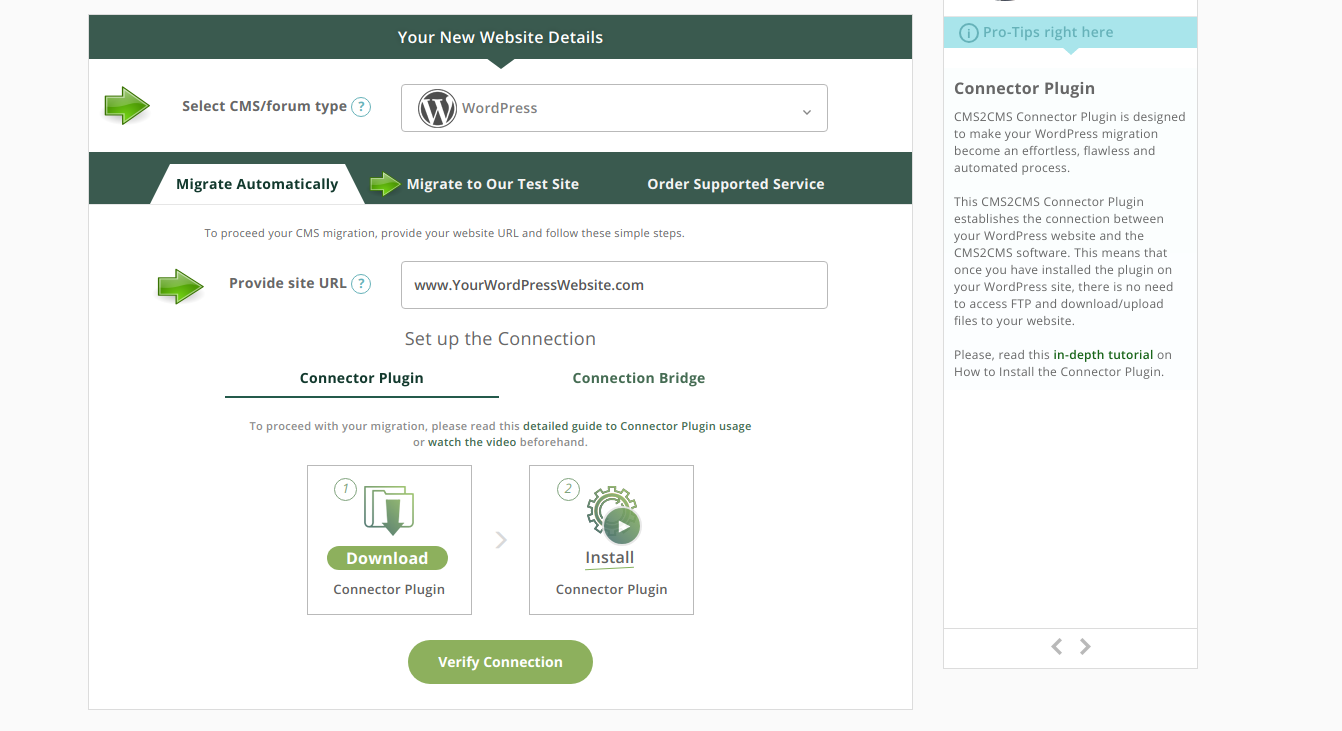 Download and install a Connector Plugin to your WordPress website.
After clicking "Download Connector Plugin" button, you will be redirected to WordPress directory, where you can download the plugin.
a)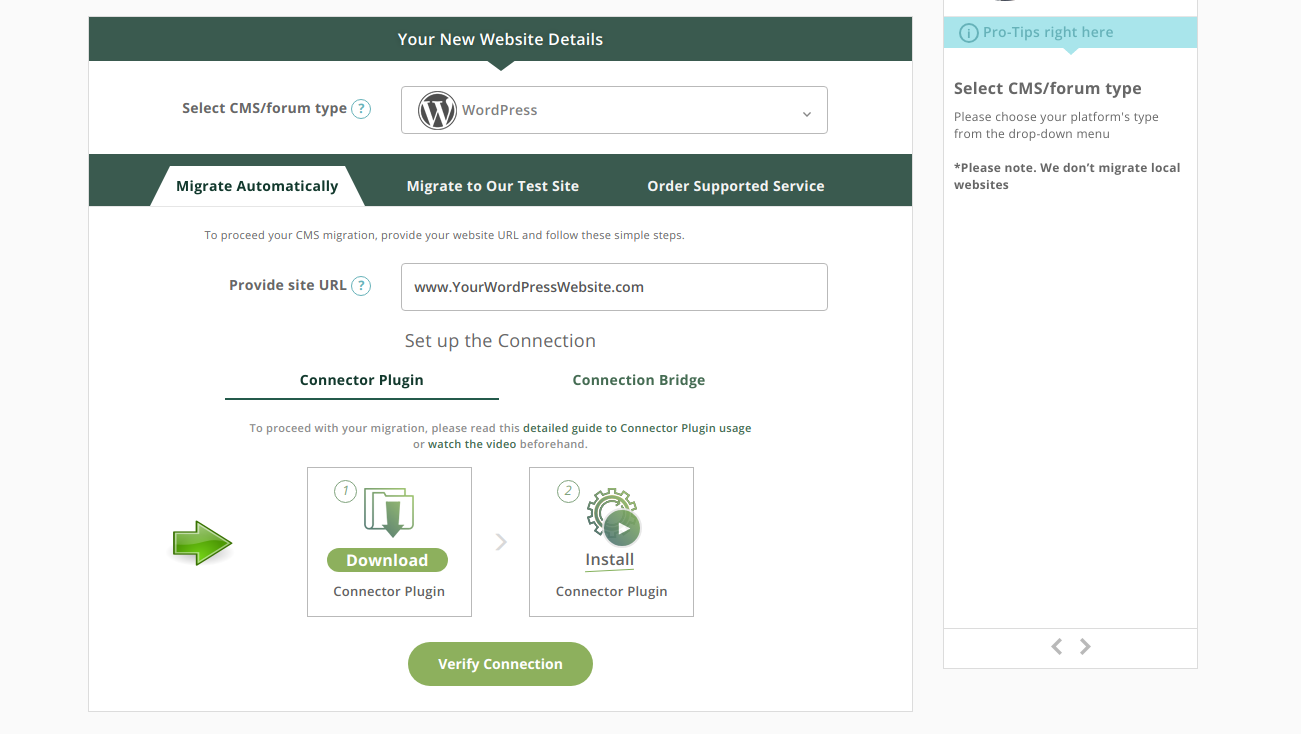 b)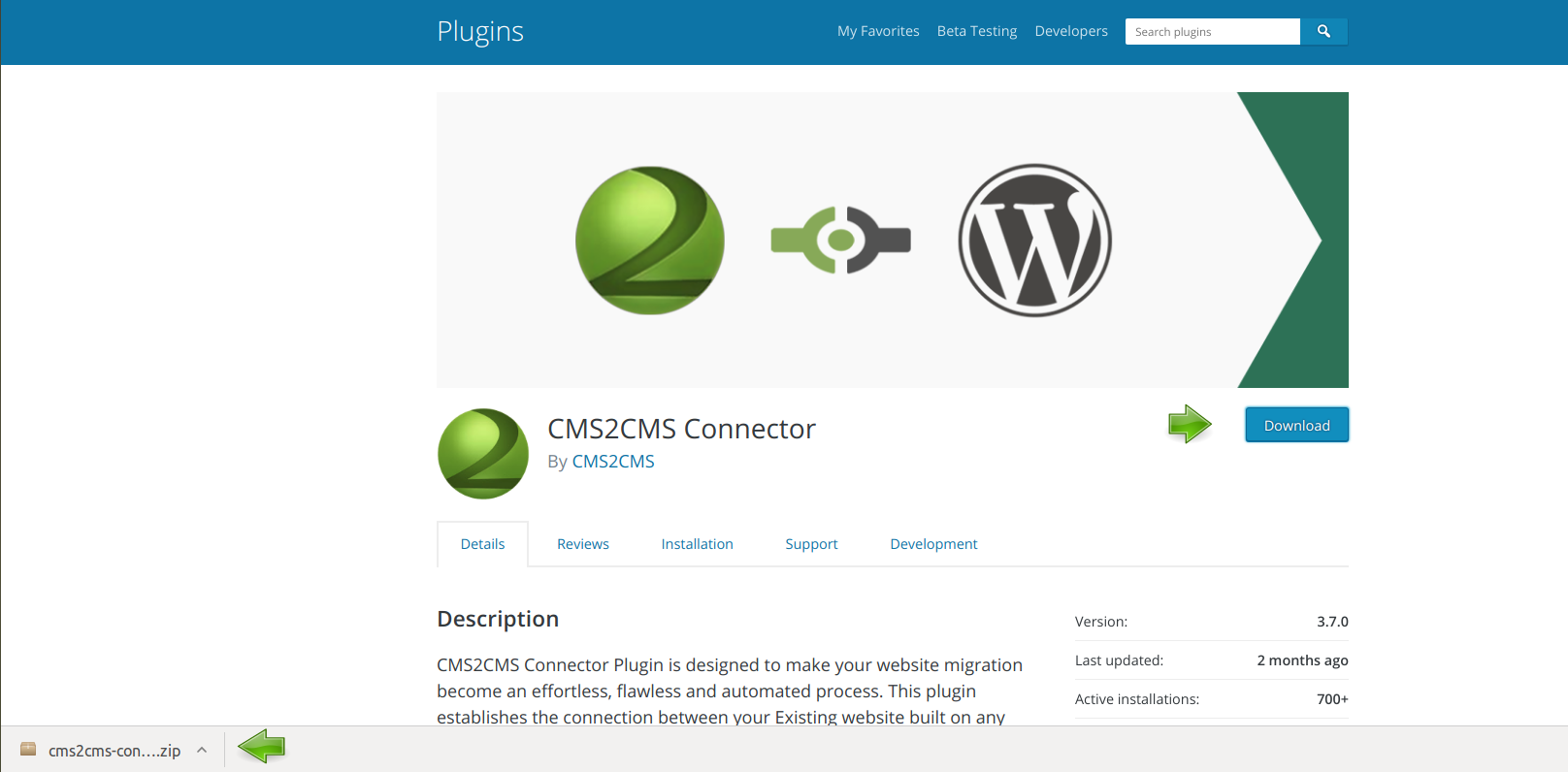 c)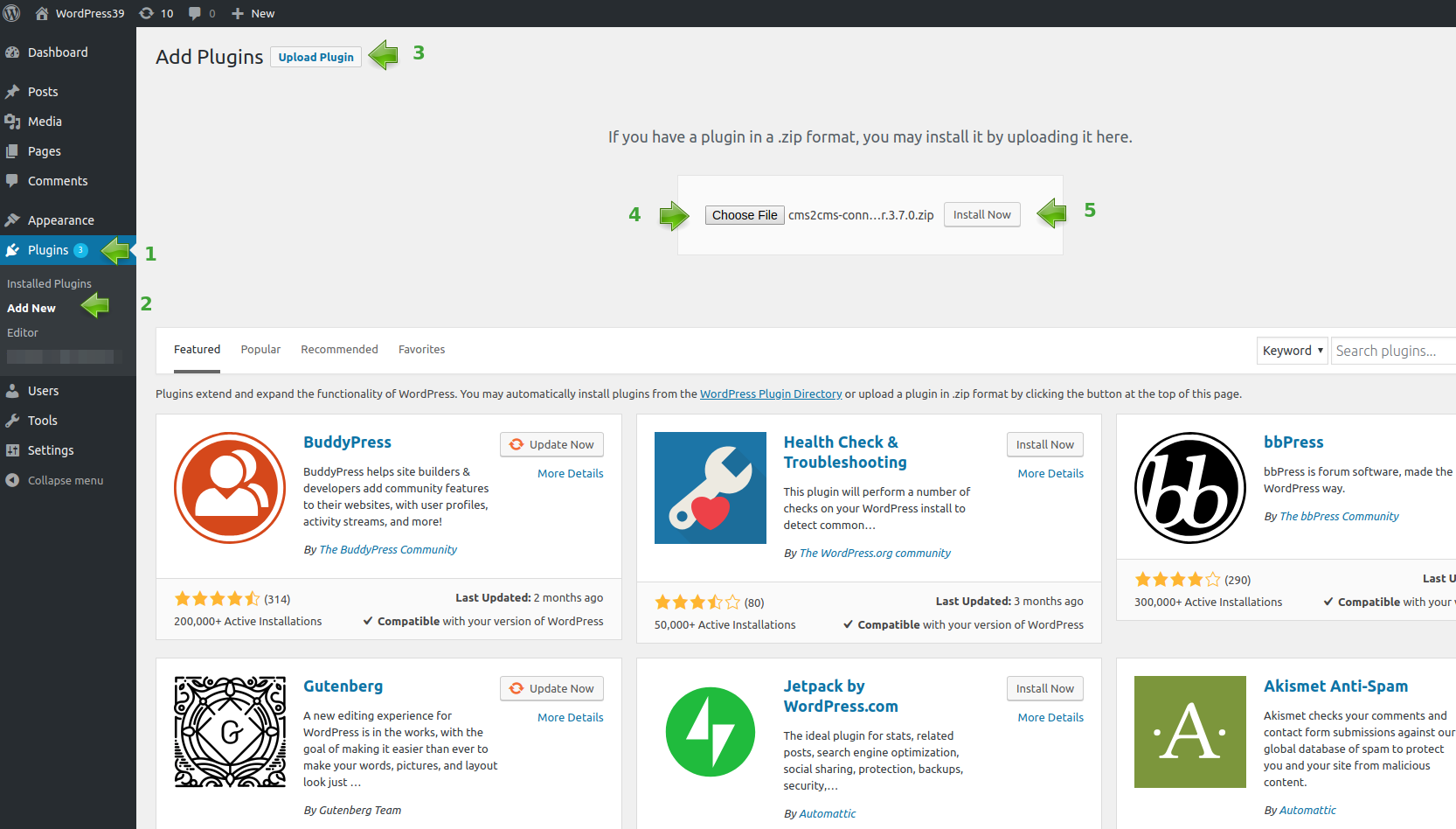 d)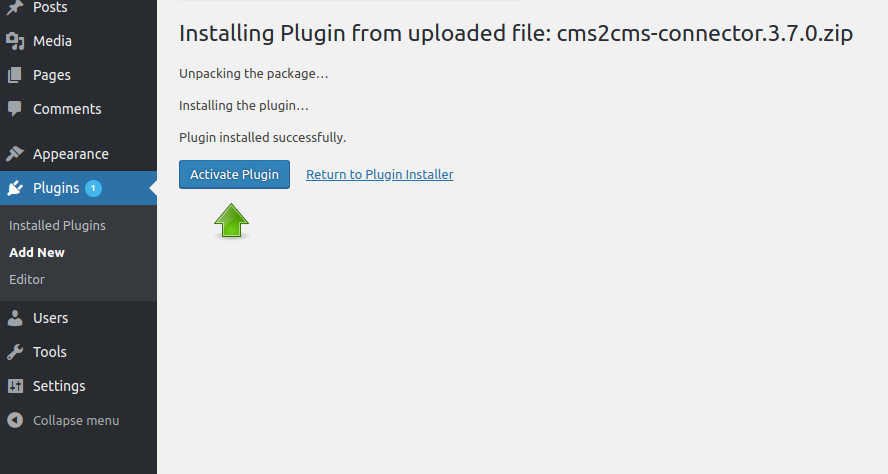 e)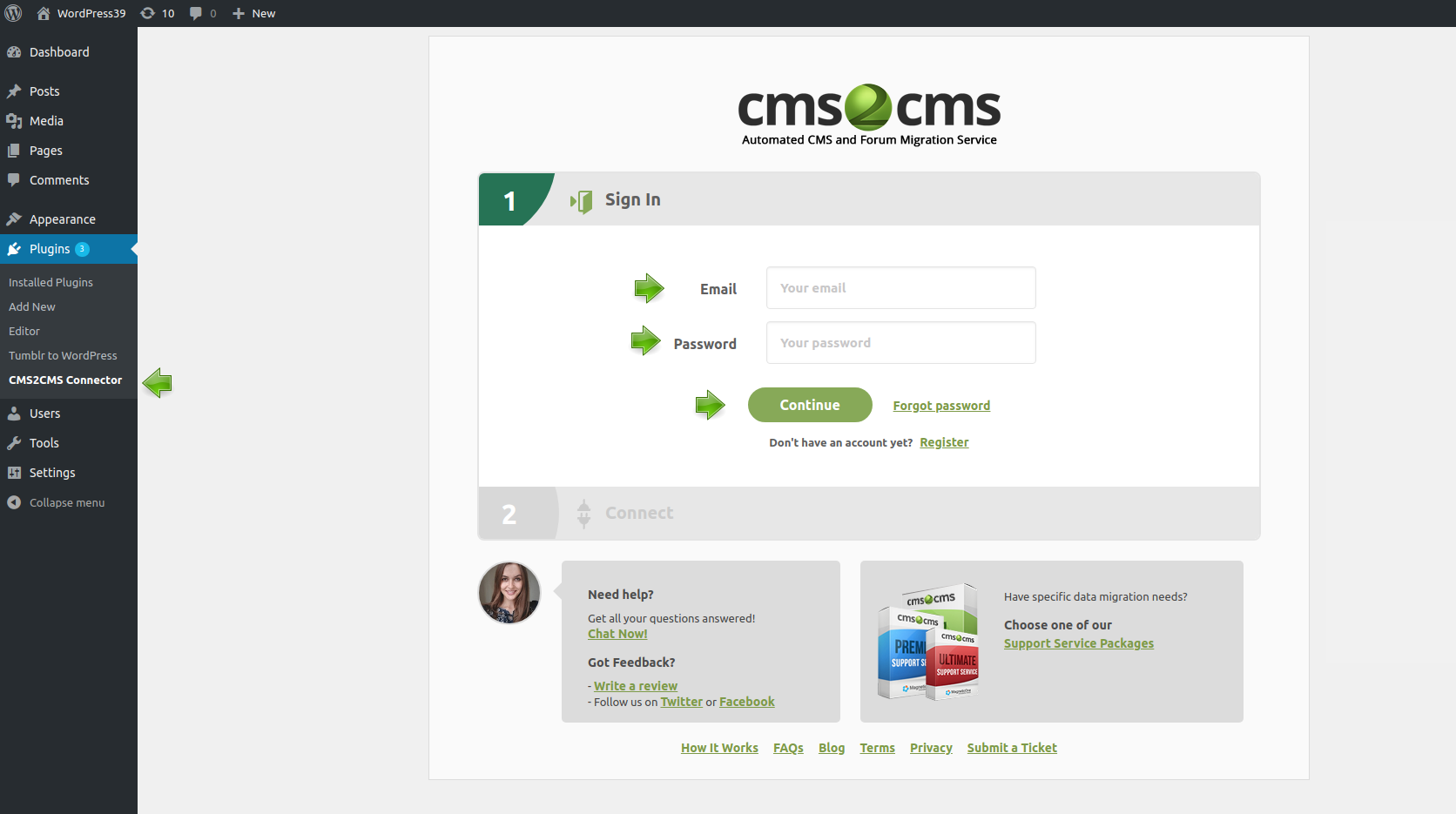 Run Free Demo Migration.
Before migrating Joomla to WordPress, aisite service offers you to preview the future look of your website and run Free Demo migration. Choose the Entities and needed additional options you are going to migrate. In case you want to migrate all your data without Demo, you may skip this step.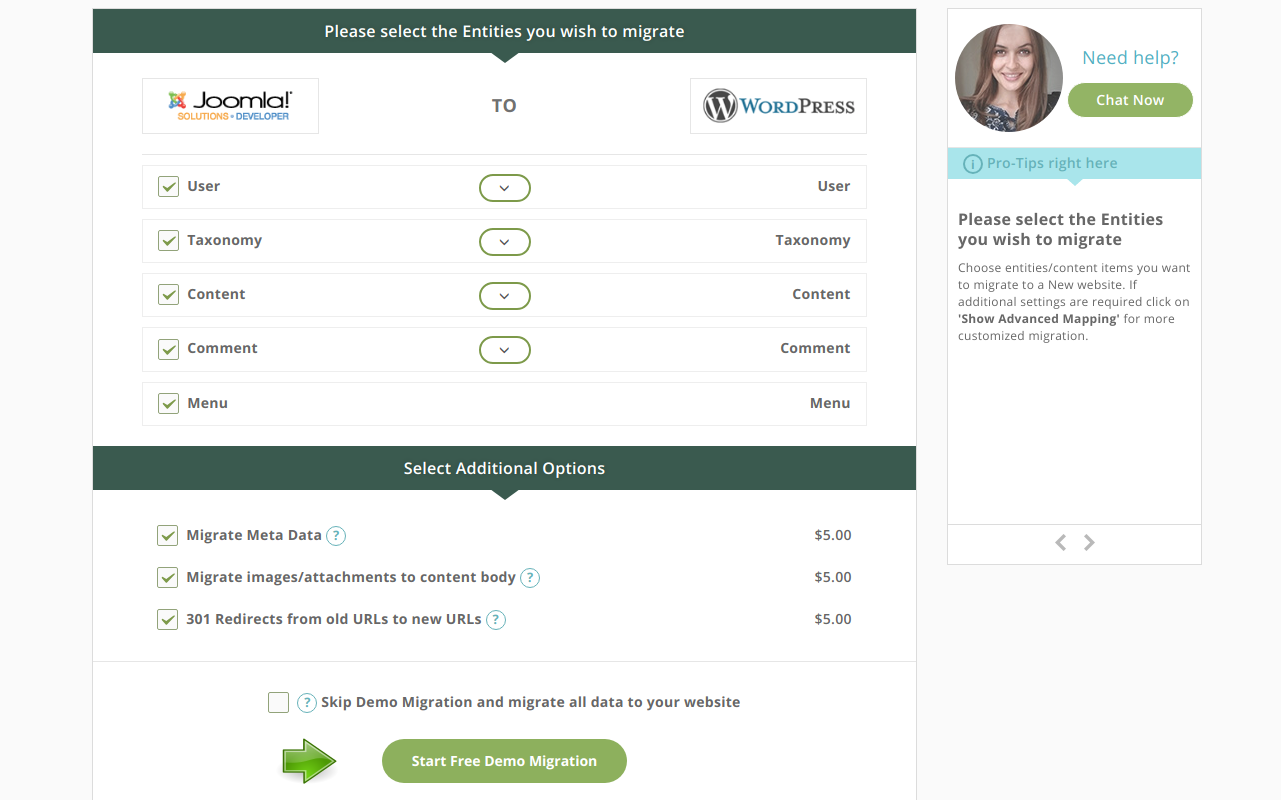 Start a Complete Transfer from Joomla to WordPress.
Before starting a complete migration to WordPress, you can check the Free Demo result. Press the button "Details" and you will see how your migrated posts look like on the new CMS platform.
If you are satisfied with the result, you may complete the migration.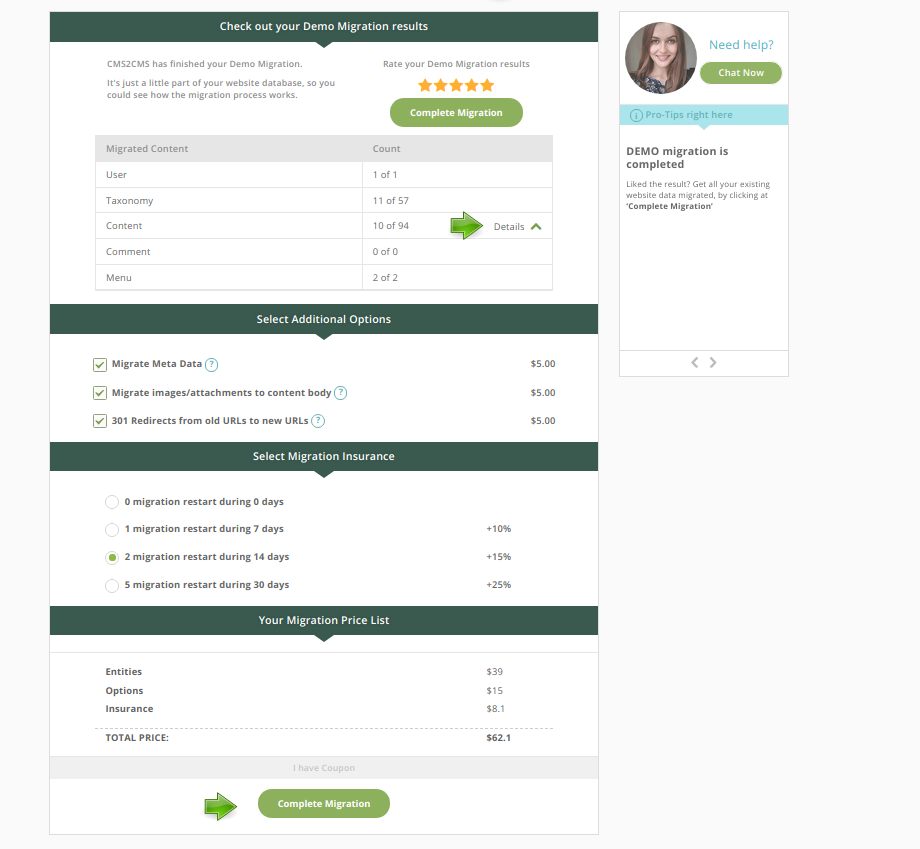 Check the Results.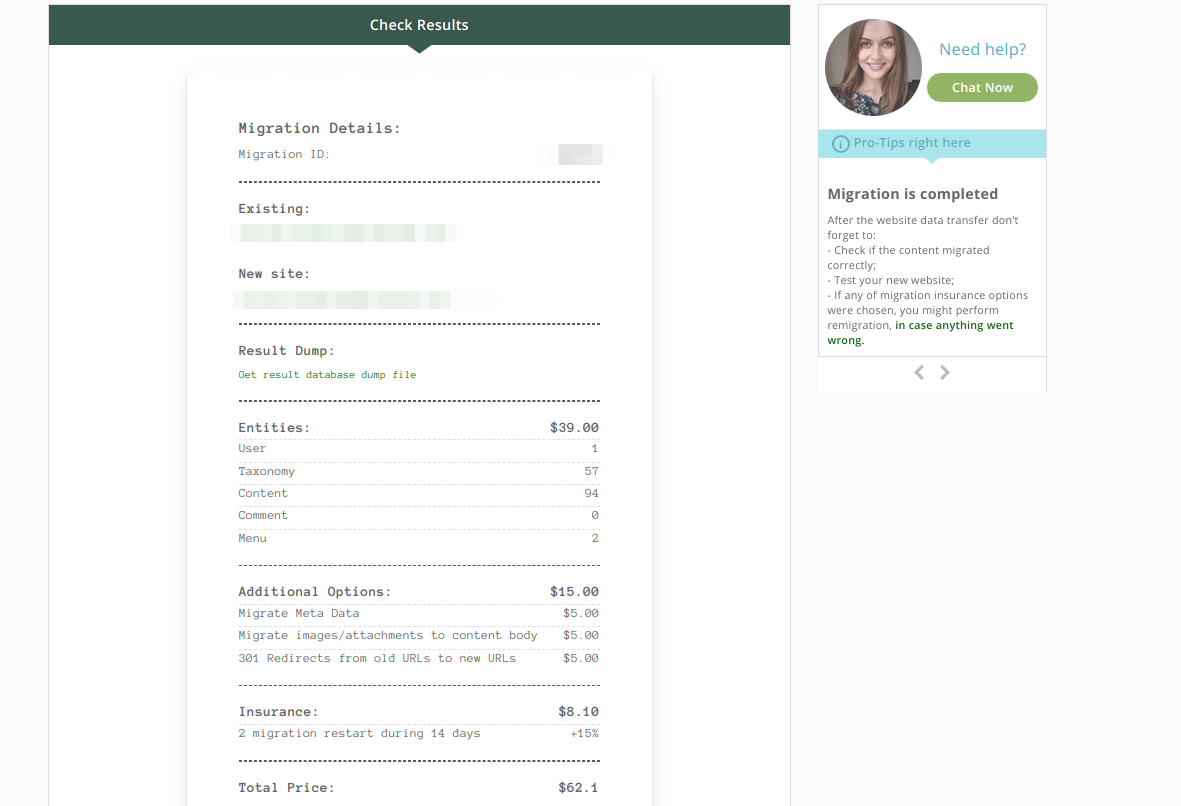 That's it! Now you are a happy owner of WordPress-powered website with all your Joomla content on it.
Bottom line
All the information mentioned above was compiled for making your migration from Joomla to WordPress as easy as possible. So, if have decided to migrate your website with the help of aisite Connector Extension try a Free Demo Migration to preview the result. So, make your choice and enjoy your new Joomla website!